Top 5 Alternatives to Streamate and Sites Like Streamate
Last Updated
September 09, 2022
If you're looking for live cam sites like Streamate, the following video chat sites are not only great alternatives to Streamate, but depending on your preferences, they may just be even better fits for your camming style. Read on to find out which webcam platforms offer the same benefits you enjoy at Streamate, as well as additional features that you won't find at Streamate.
Flirt4Free.com
When it comes to a site like Streamate in regards to a pay-as-you-go system, Flirt4Free has a payment option that's exactly the same. You can either buy credits before starting a private show with a cam model or set up a Pay and Play account which negates the need for pre-purchasing site credits before you can start the fun and games. In fact, Flirt4Free is all about choices, a great choice of models, a great choice of HD streaming rooms and if you're into spicy sessions, it's got 54 dedicated fetish categories.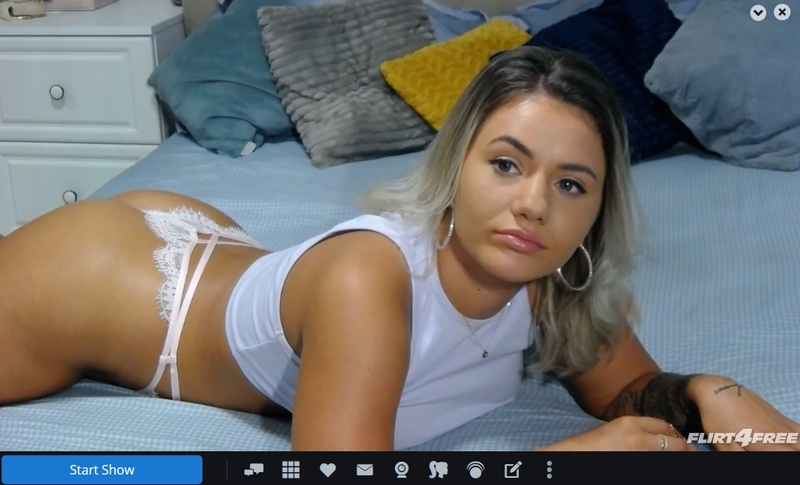 Flirt4Free is a premium cam site featuring semi-pro and pro models from around the world. If you're looking for some slightly more adventurous cam adventures, the platform's fetish center is a world unto itself focused on more extreme acts. Here you can find not only the models with a penchant for all types of kink but also a trove of educational articles and info, as well as a community-powered forum where models and users gather to discusses niche genres. You can even post a call-out for models stating what type of fetish fun you're after.
The reason why Flirt4Free is our top pick an alternative adult cam site to Streamate is its pay-as-you-go system. Unlike Streamate though, this isn't the only payment option. You can either select the Pay and Play option when starting a private show or set it up before searching for a model. To do this you'll need to click on your username on the top right of the homepage. On the drop-down menu which then appears, you have to click on Billing & Purchases and then select Play & Pay and follow the site's instructions.
One benefit that Flirt4Free offers that you won't find at Streamate is its cost-saving VIP Club. For $40.00/month, you can subscribe to the platform's premium membership package. Not only does your membership grant you free access to all recorded shows on the site, similar like in style to traditional adult tube sites, but you also enjoy free entry to the site's features shows, enhanced private messaging with models, and 150 complimentary credits each month.
---
LiveJasmin.com
If you're looking for a site like Streamate but one that features only the hottest cam girls who look like they've just stepped off the pages of a glossy lingerie magazine, LiveJasmin is the place to go. This adult cam site has a huge selection of HD shows hosted by A-list cam models covering every genre, age, and body preference.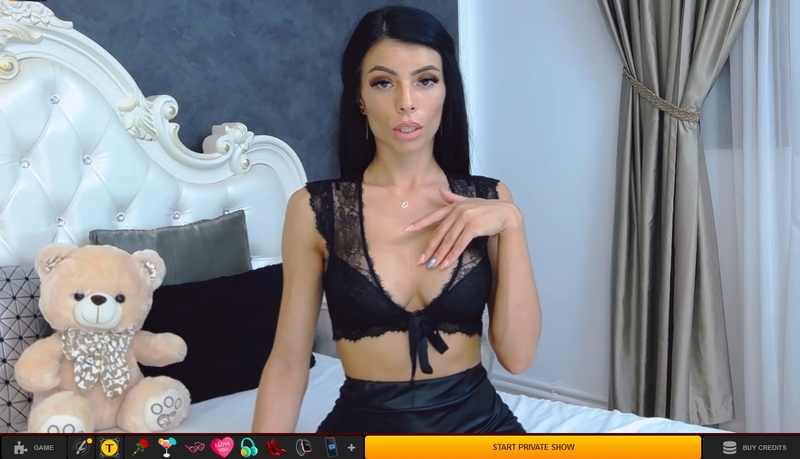 When it comes to Streamate Vs LiveJasmin, LiveJasmin wins when it comes to a luxury cam experience. This site only has the best of the best in every capacity. All the models are vetted by the site before being allowed to broadcast a show ensuring an unsurpassed collection of leading webcam performers. However, if you're more into amateur performers, then Streamate has a better selection.
When considering cam sites like Streamate, LiveJasmin has a user-friendly interface that makes it easy and quick to find a particular model type or performer who specializes in niche genres such as bondage, femdom, submissive, JOI and toys. Almost all the rooms use HD feeds and most rooms are professional lit and designed ensuring all the action stays on cam providing the perfect viewpoint.
What LiveJasmin doesn't offer though is free NSFW action. All the X-rated action is strictly pay-for-play. Prices for a private show tend to be higher at LiveJasmin than at Streamate, and if you're a fan of cam2cam and 2-way audio, be prepared to pay an additional $1-2/min in order to use each of those features.
---
ImLive.com
For a low-cost cam2cam inclusive private show, when it comes to Streamate Vs ImLive, ImLive comes out on top. This premium cam site offers some of the cheapest c2c shows around, as well as a range of promo codes and discount clubs that make their cheap webcam shows unbeatable deals. It also gives adult tube sites a run for their money with a wide selection of recorded shows, videos, and XXX photos.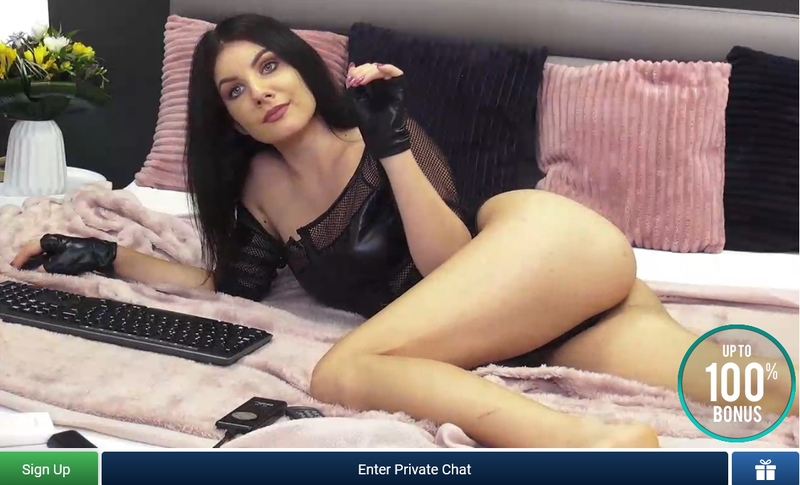 Exactly the same as Streamate, the models at Imlive cover every ethnicity, body type, and age. You can find professional adult stars streaming in HD, horny MILFs broadcasting from their home, as well as upcoming cam girls from all five continents. ImLive though is by no means a clone of Streamate. In addition to the 1on1 cam shows all adult cam sites offer, ImLive takes things a step or two further. It hosts monthly exclusive multi-viewer shows starring some of the biggest names in the porn industry. For just a few dollars you can sit back and get intimately acquainted in a personal setting with the stars of leading adult tube sites.
Another feature exclusive to Imlive and not found at any of the other alternative video chat sites to Streamate is the platform's free multi-viewer video search tool. Most cam sites, including Streamate, let you see what the performer is doing in real time when you click on the host's photo. This means you have to go into each room individually to see what's up. At ImLive you can use the Multi-Viewer link. This opens six live video feeds at the same time. If you don't like what you see, by selecting the next arrow link, another six live video windows appear on your screen.
One of ImLive's biggest draws though is its prices. It offers some of the cheapest premium cam2cam private show rates available. In fact some of the platform's top models don't only offer low-cost shows, but they also give devoted fans a price break. For $16/month you can join a model's Discount Club and get discount per-minute private show rates as well as free access to any videos they've posted on their chat room wall.
---
Stripchat.com
When it comes to a site like Streamate in terms of both semi-pro, pro and amateur cam models performing in high-quality broadcasting feeds, Stripchat is almost exactly like Streamate. A huge range of cam models covering every skill set and like Streamate, Stripchat has a number of unique cam hosts that aren't commonly found on other leading sites such as performers who specialize in body-building, body modification and cosplay. However, Stripchat has something Streamate doesn't have. In fact, it has something no other listed here has, and that's virtual reality cam shows.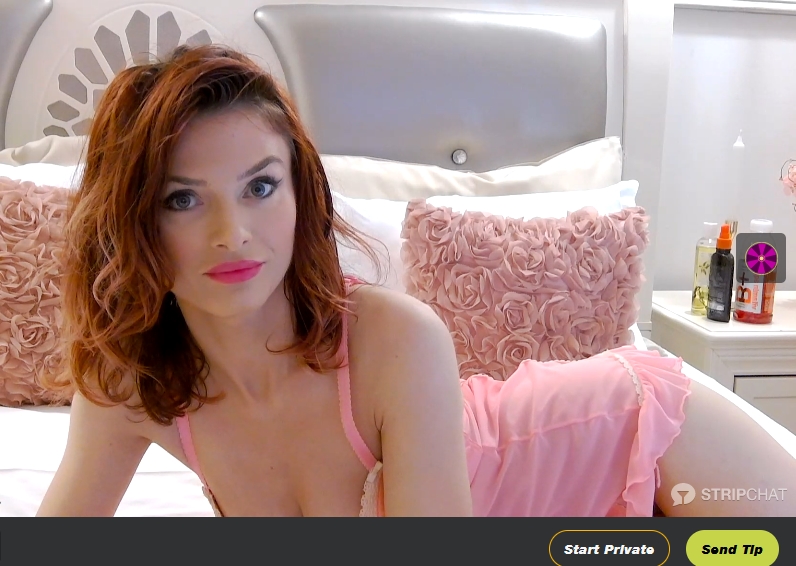 When you compare Streamate Vs Stripchat, both sites come out pretty evenly with three glaring exceptions. Streamate has a pay-as-you-go method which Stripchat doesn't. On the other hand, Stripchat has VR cam shows, which Streamate doesn't and Stripchat lets you record a private cam show at no additional cost. If the payment method is what draws you to Streamate, then Stripchat can't compete. But, if you don't mind pre-purchasing site tokens or have a VR headset, then Stripchat isn't just another of the alternative cam sites like Streamate, but on most accounts, it's an even better alternative.
Stripchat is a freemium cam site which means you also can enjoy a huge number of free cam shows where the performers carry out all types of X-rated acts for tips. Like Streamate, many of Stripchat's models use HD feeds including the site's extremely kinky amateur cam performers. Another similarity to Streamate is Stripchat's clean user-interface. Even though it's a freemium cam site, unlike most of the freemium platforms, Stripchat is ad-free which means no annoying pop-up ads to ruin the view of a free show, and the homepage is devoted purely to the X-rated antics and not cluttered up by advertisements for traditional adult tube sites.
Prices for private cam shows are similar to those you'll find at Streamate, but at Stripchat some of the rooms offer recordable privates. You don't pay any extra for this service and once the show is over, a copy of the session is stored in your Stripchat account where you can access it and rewatch the performance as often as you like.
---
Cams.com
If you think the first is always the best, then when it comes to adult video chat sites, Cams will be your winner. This was the first platform to feature live cams and private shows. While today it's no longer the biggest cam site, it's still a contender in any round-up of cam sites, especially if you're looking for an alternative to Streamate due to a couple of stand-out features available at the site, namely free full-screen video settings and models' cost-effective fan clubs.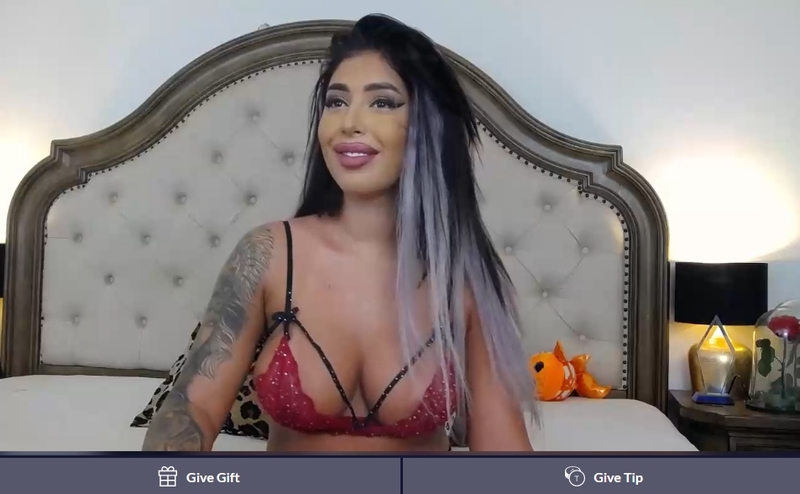 If you're a fan of interactive cam shows, when comparing Streamate Vs Cams, then Cams beats Streamate. While Streamate may have a larger selection of models than Cams, Cams has a much larger percentage of rooms where blue-tooth activated vibrators are an integral part of the show. In almost every open video chat room, you can simply tap/click on the window and activate the girl's toy.
Even though Cams has a smaller number of streaming shows compared to Streamate, you'll rarely find a host who isn't using HD feeds and isn't skilled in performing in front of a webcam. While the search engine at Cams doesn't feature a wide range of dedicated fetish categories, almost all the models practice niche genres and many are experienced and well-equipped when it comes to acts that require outfits and accessories.
Cams also offers a couple of additional features that aren't available at Streamate. For example, at Cams you can alter the dimensions of the live video window and enjoy a free and private show in a full-screen mode without having to pay any extra. While private show rates are pretty similar to those at Streamate, at Cams almost all the models offer Fan Clubs that you can join for a small monthly subscription and in return get free access to any X-rated videos and images they've posted on the site, as well a significant reduction in 1on1 per-minute costs.
---
Conclusion
With so many adult cam platforms to choose from, finding the right site for your particular requirements isn't that easy. Some sites may have the type of webcam model you're looking for, but prices for a private session may be higher. Other platforms offer tip-fueled live shows, but the performers may not fit your fetish or use a high-quality video feed.
Some platforms even feature the same Streamate models streaming clone cam shows, meaning you don't need to give up your favorite Streamate cam performer in order to enjoy extra perks and facilities offered by the individual site.
At the end of the day, after deep-diving into all the top webcam platforms to see which is not only most like Streamate, but with more features, Flirt4Free scored the highest. We took a look at Streamate Vs Flirt4Free and Flirt4Free's VIP club, selection of gorgeous models, fetish-friendly microsite and C2C inclusive cam rates made it an outright winner in the battle of alternative cam sites like Streamate.
---