5 Low-Cost Cam Sites for Live Video Chat with MILFS
Cougars, MILFS, GILFS or matures, call them what you want, but one thing is for sure, an older woman has a trick or several up her sleeve and knows just what it takes to please her partner and herself. If you're looking for a woman who's in her prime and primed to party, the following 5 cam sites are must-visit pleasure palaces.
These leading low-cost cam sites don't only feature the hottest golden girls on cam, but also offer some of the cheapest private show rates we've come across. Read on to find out how to get directly to the magnificent madams, as well as scoring a lower than advertised rate for some 1on1 fun.
CamSoda.com
CamSoda is a leading freemium cam site featuring hundreds of free live shows streaming 24/7. Most of the action takes place in the performers' free open rooms, with tips encouraging the mainly amateur performers to take it all off and perform requested acts. CamSoda is also one of just a few cam platforms that not only let you record your private cam session but it also lets you store a copy of the show in your CamSoda account where you can re-watch it as often as you want at no extra cost.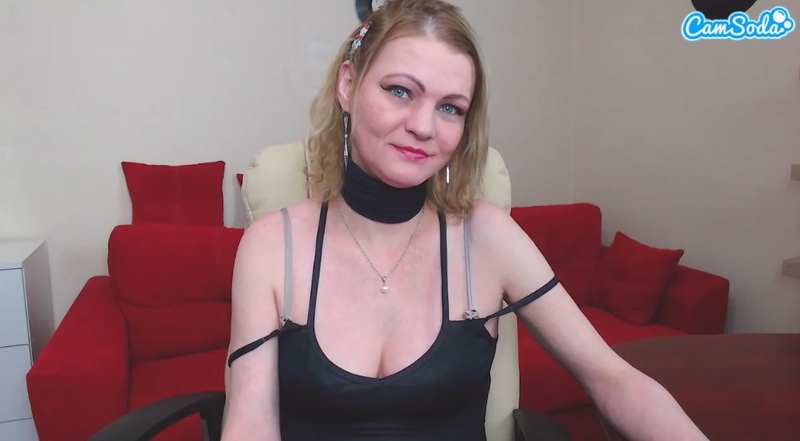 Unlike many other freemium cam sites, at CamSoda you can quickly and easily find the rooms featuring the MILFS and cougars in just one click. On the homepage, one of the top tabs is that of #MILF. By clicking on the link, the gallery of streaming stars automatically refreshes showing only those of a certain age plus. Then when you hover a photo, a few seconds of video grabbed moments earlier from the live feed appears showing exactly what the performer is up to. With so many hosts camming for free in their open rooms, chances are you'll get to enjoy some very raunchy shows without having to pay a penny.
Private show rates at CamSoda are extremely cheap. While on average, most of the more mature models ask for $1.80 a minute for some 1on1 live cam time with them, with a bit of hunting you'll soon come across a few experienced women charging the site's minimum of just $0.48 a minute.
If you take out a $19.95 monthly subscription for a premium membership package, the site will comp you 200 free tokens for your first month. This is slightly cheaper than actually buying 200 free tokens, and you can always cancel your subscription after a month. It's a win-win package.
---
LiveJasmin.com
LiveJasmin is famed for having an unparalleled selection of A-list cam models and those ladies that fall in the MILF and mature category are no exception. Not only are they some of the most experienced and professional models in the business, but the majority of them use HD feeds, and those that don't, use HQ broadcasts. Prices at first glance may seem high for a private show but read on to find out how to cut your costs by up to 90% and enjoy an unbeatable value-for-money cam date.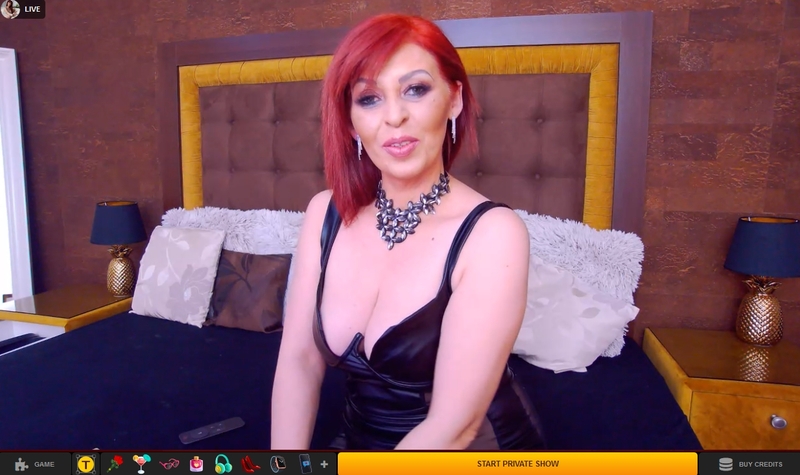 On the left-hand menu bar, you can filter the snapshots of models that you see in the main gallery by age. When it comes to those ladies who have a few years behind them, you can search either for those that are in the 30-40 category or those who are 40+. There's no option to break down the age after 40. Now all the photos look incredibly glamorous, but it's always worth hovering over them for a few seconds until a live video feed comes through. This way you can see what the host looks like without any help from Photoshop. Sometimes the image and true reality can be quite different, both for good and bad.
Unlike CamSoda, there's no monkey business going down in a performer's open room. All the fun stuff strictly stays behind a pay-for-play wall. Private sessions start off at just $1.20 a minute, though most models ask more around the $2.40 a minute mark. But, bear in mind that if you want to cam2cam with a MILF, you'll need to pay an additional $1-2 a minute, the same again for dual-audio.
The site lets you purchase credit bundles at a huge discount, which ultimately cuts the private show rates by up to 90%. Before you buy any credits at the site you can use the platform's promotional wheel that can throw-up mega reductions. It's also worth checking out the rooms with a Promo sticker on them. This indicates the model is hosting a time-limited sale with her rates chopped down to the site minimum charge of $1.20 for 48 hours or so.
---
Flirt4Free.com
Flirt4Free is a premium live cam site featuring gorgeous women of all ages who are extremely cam-to-cam friendly. All the MILFS, cougars, and mature madams at this site are skilled performers who don't only offer C2C inclusive rates, but many of them will also let viewers submit per-minute rate offers. If they're in a good mood, you may just end up having a private show at the price you want - not the price she wants.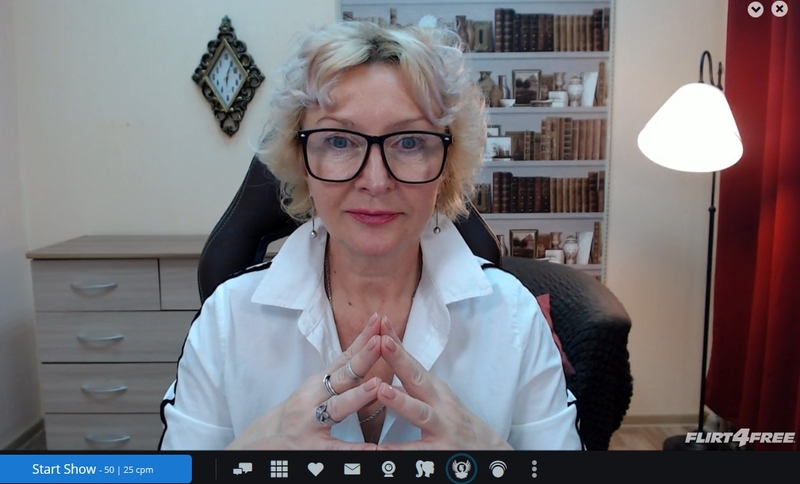 On the homepage, there's a Categories link on the top left. Selecting this brings up a menu that lets you filter the results by fetishes (and Flirt4Free is a very fetish-friendly cam site) and model type. For the older ladies, you can choose from Cougar, MILF, and Mature. The results then appear according to price and you can filter down further based on their streaming quality.
Prices for a private show at Flirt4Free average out at around $3.00 a minute, with the cheapest rates starting off at $0.50 (though very few rooms come in at this rock-bottom rate). All prices are inclusive of cam-to-cam and dual-audio so no nasty surprises here.
But what makes Flirt4Free a really budget-friendly option is that many models allow you to negotiate a per-minute rate. If there's a small Show Offers icon on the performer's live video window, it means she's open to negotiating her prices. If you commit to at least ten minutes in a private session, chances are she'll drop her rates. The longer you want in paid-for show mode, the cheaper she'll make her costs. And, if you link your account to a credit card, the site will comp you 120 free credits. That's enough to cover around 5 minutes in a private session with a silver-hair siren.
---
ImLive.com
ImLive is another premium cam site with all-inclusive rates. The models at this site though occasionally break the no-naughty business rules in their open cam rooms. What's even better than that, is that it has a free multi-viewer search tool that lets you look at the live feeds, six at a time, and quickly find those babes that are rule-breakers.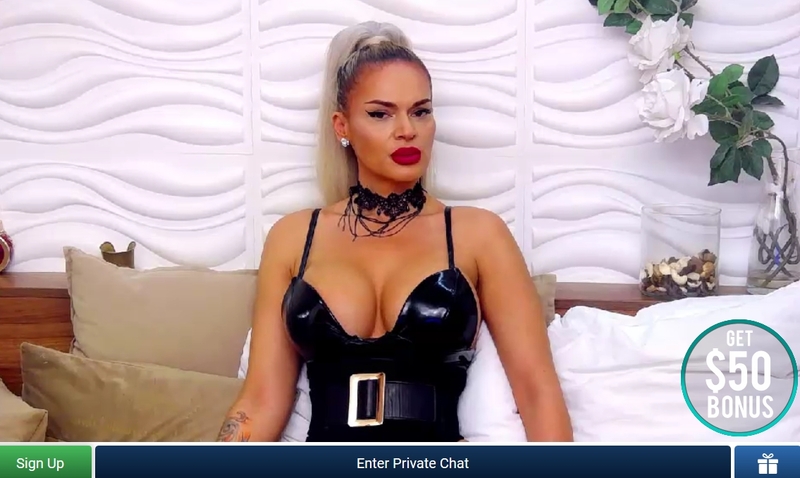 On the homepage of ImLive there's a Filter button above the gallery of images. When you click on the downward arrow, a drop-down menu appears with the option to narrow your results by Age. You can choose from hosts who are between 30-39 or go straight to the Matures, which is everyone over 40. Unfortunately though, when you then try to use the Multi-Viewer tool, it brings up all the girls, not just those in your specific category.
Prices are low - very low - but unlike other premium sites, not all the models here use HD or SQ feeds, so cheap can come with a cost at Imlive. On average, most rooms ask around $2.50 a minute. However, many of the cougars and golden girls here ask below average rates, with some even charging the site's minimum cost of $0.98.
Currently, ImLive is hosting a time-limited promo. If you verify a credit card at the site (no purchase necessary) you'll get 50 free credits as a welcome gift. This is a pretty sweet gift considering 50 credits can cover around 15 minutes in an exclusive private cam-to-cam date with the queen of your dreams.
---
xLoveCam.com
xLoveCam is a low-cost premium cam site that often looks more like a freemium site. While the models are meant to stay clothed and somewhat demure in their open chat rooms, often they forget the rules of the game. At no time is this more apparent than on a Monday, when the site officially hosts a Topless Monday. However, it seems the performers like to match their top half to their bottom half and take it all off as they kick off the working week with a bodacious bang.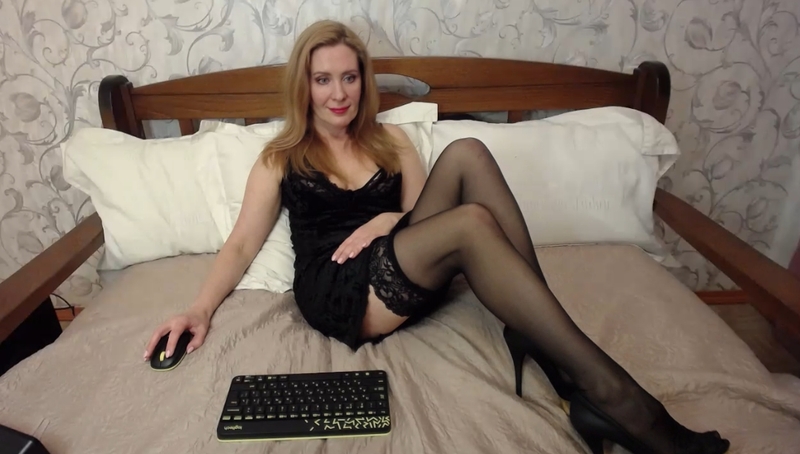 Most of xLoveCam's hosts are skilled European cam girls who truly have a passion for the more perverted side of live cam fun. These ladies seem to have few boundaries when it comes to niche proclivities and provide some of the kinkiest cheap private cam sessions around. To get to the girls who are youthful on the inside, and slightly ripened on the outside, all you have to do is select Mature Females from the left-hand menu on the homepage. One quick word of warning though, not all of the models here speak English. Most have a rudimentary grasp, but that's about it. On the other hand, if you're looking for a lady who speaks your dialect (assuming it's not English) - chances are you'll find her here
On average, an exclusive show with a mesmerizing MILF will only set you back $1.80 a minute and that includes C2C usage. There are even cheaper rooms coming in at $1.20 a minute, though the mature ladies know their value and tend to ask for the average per-minute price. However, cheap and cheerful comes with a smallish cost at xLoveCam and that's streaming quality. Not all the rooms use HD and quite often you'll be faced with a blurry SD feed. Normally the resolution settles down after 5 seconds and the feed becomes clearer, but not always. This can be very frustrating.
When it comes to free credits, xLoveCam isn't big on promotions or giveaways. The only thing you will get for free when you sign-up is access to one VIP video of your choosing. These short clips vary, with some lasting just a minute, and others for 10 minutes, so choose wisely.
---
Conclusion
A mature woman knows what she wants and isn't shy about expressing it. These 5 cam sites all feature stunning women of all ages, from 30 plus MILFS to fetish-loving GILFS. But what makes these sites standout stars is the value-for-money you get in a private live video chat show.
However, one thing is better than cheap and that's free. If you don't want to go exclusive the free live shows at CamSoda are incredible. With so many of the experienced exhibitionists here performing in their open rooms, you can spend many a happy hour enjoying show after show and never pay a penny. But, on the other hand, if you decide you want the model's undivided attention and take her on a private date, prices are extremely competitive. And, don't forget - you can record the show and watch it over and over without paying a dime more.
Back to full list of sex cam blog posts
---