Best Cam Sites for Cam 2 Cam Bondage Shows
The very first letter in BDSM, bondage is a key aspect of the fetishist's world. Bondage deals with the art of being tied up or tied down, usually with ropes, scarves, or anything else available to be used as a restraint. Whether you enjoy watching tied up women, or prefer to have a woman watch you being tied up, these are the best sites to find yourself a willing partner.
LiveJasmin.com
LiveJasmin's is the number one cam site for users who like quality. There is an abundant fetish chat room selection, where many of the models are waiting in their dungeons. You will find both submissives and dominants. It is best to inquire individually with each model with regards to what type of rope shows she performs. The femdoms will usually be glad to instruct, but will rarely allow themselves to be tied up.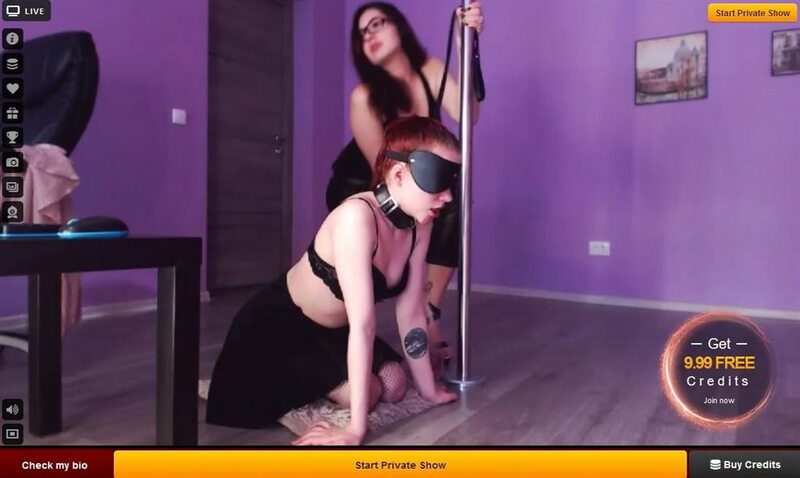 There are usually over 50 fetish chat rooms to choose from on LiveJasmin. The average price of a private show is between $2.20 and $3.30 a minute, but the price may be higher or lower depending on the model you chose. Cam2cam and 2 way audio usually cost an additional $1.10 a minute each, with both options being available on mobile devices as well.
As a new member, you can spin the wheel of fortune, which will give you up to 100% bonus credits on your first purchase. LiveJasmin also has an Elite program, which gives you more prominence in chat rooms as you use the site more.
Customer support - FAQ, email, live chat, phone.
---
FetishGalaxy.com
When it comes to bondage cam rooms, few sites can compete with a dedicated fetish site like FetishGalaxy. The site is filled with fetish webcam models, all of whom are clearly labelled so you can clearly tell if they are submissive, dominant, or general experts. While the site might not have many HD webcams, we have found that many users who are into BDSM prefer show quality, over video quality. The quality of the shows on the site it undeniable.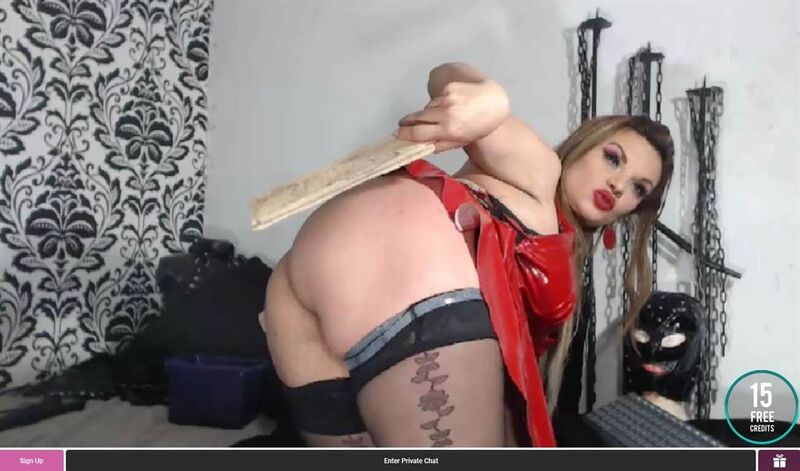 FetishGalaxy usually has over 100 genuine BDSM professionals online. You won't find any other site that can compete with their numbers. Private sex chats cost between €1.98 and €3.00, but the more experienced girls may charge more. Cam2cam and 2 way audio are both included for free in every show, though if you want the girl to be able to hear you, we recommend checking with her if she's actually got speakers to hear you.
FetishGalaxy gives you up to 30 credits for free on your first purchase. As you use the site, you collect rewards points which raise you up the levels in the loyalty program. With each level you rise, you are awarded with more and more free credits on every purchase you make.
Customer support - FAQ, email.
---
Flirt4Free.com
As a whole, the selection of fetish chat rooms on Flirt4Free isn't the biggest, but the site is convenient enough that you should really pay it a visit. You can easily sort by prices, categories, and show types. There's even a forum section, where you can write posts for recommendations and requests. The fetish section itself is quite robust, but the amount of bondage gear the girls own will differ from room to room.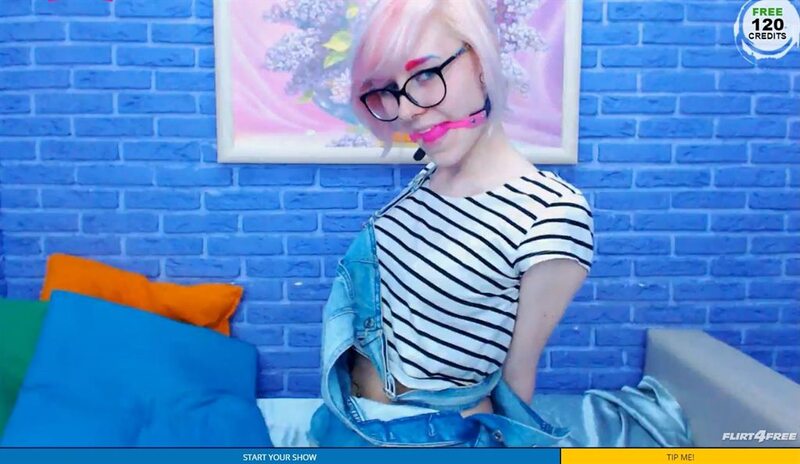 4 is pretty much a magic number on Flirt4Free. On average, there are usually around 40 fetish chat rooms online. In these rooms, you can get multi-user shows with cam2cam for as low as $0.50 a minute. That being said, an actual private show between just you and the model usually costs upwards of $3.00 a minute, with some girls charging well over $10.00. Cam2cam and 2 way audio are included in all private shows.
Flirt4Free will give you 120 free credits just for verifying your credit card, but you can claim more by actually making a purchase. Flirt4Free has sales events, but there isn't any specific way to predict when they will happen. You can join the VIP program to get consistent discounts on credit purchases.
Customer support - FAQ, email, live chat, phone.
---
LivePrivates.com
LivePrivates is a glamour cam site with many beautiful babes. The site categories are neatly divided, so you can immediately and easily choose whether you want to see the Dominatrix or Submissive models. While both the doms and the sub are in dungeons, it is the subs you will need to see if you want to watch the girls tie themselves up. The model's profile image is usually a key indicator to how deep into bondage they are.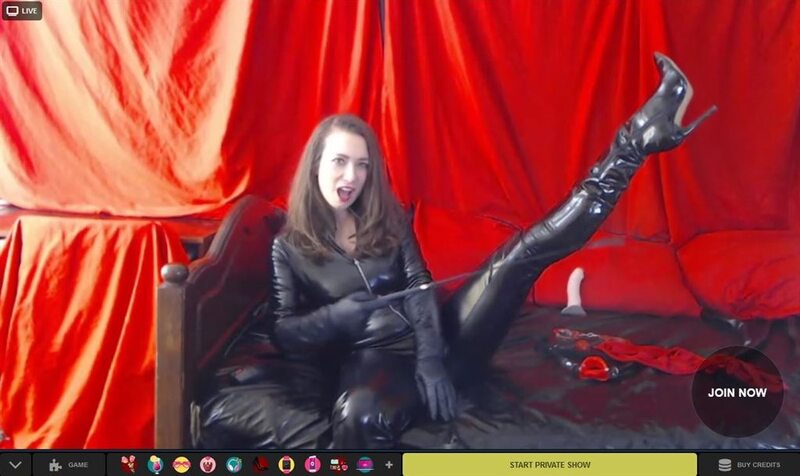 There are usually 30 to 40 models in the Dom category and another 30 to 40 in the sub category. You will find some duplication between them, as some models like to switch rolls. Private shows on the site usually cost between $2.40 and $3.60 a minute, but the prices differ per model. Cam2cam and 2 way audio usually carry additional per minute charge.
LivePrivates will give you up to 9.99 free credits for verifying your credit card information. LivePrivates' loyalty program is exposure based. The higher your rank, the more serious the girls will be when you enter their rooms.
Customer support - FAQ, email, live chat, phone.
---
ImLive.com
ImLive is a cheap sex cam site that doesn't have a single HD webcam on the site. ImLive has managed to survive due to two key reasons, the low cost of the private shows, and the ability to submit your fantasy so the models come to you. You don't have to spend a single moment looking for a bondage specialist. You just write it in as a fantasy, and the girls who are willing and have the equipment necessary will message you back to arrange a session.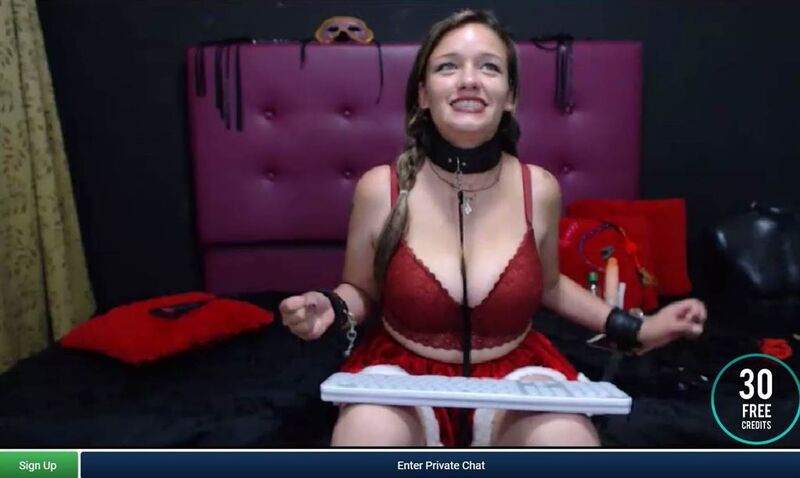 ImLive usually has well over a hundred fetish webcam models, but you will find that many of them aren't in an actual dungeon. They still perform all the fetish stuff, just in a more normal looking room. A private sex chat on the site average between $1.98 and $3.00 a minute, but the price drops by up to 25% as you rise up the loyalty program. Cam2cam and 2 way audio are included in all the private shows you enter.
Our exclusive link to ImLive will give you 30 free credits on your first purchase. The loyalty program can take a long time to climb, but you start getting benefits as soon as you climb from Bronze to Silver. Few sites can compete with the extensive benefits which ImLive's loyalty program offers.
Customer support - FAQ, email, live chat, phone.
---
Streamate.com
Streamate has a different approach to webcams than other sites. While on other sites you have to buy credits/tokens, on Streamate you don't. You leave your payment method on file, behind a secure server, and are charged for exactly what you spend. You can of course, set spending limits, to avoid going broke. Your best option to find the bondage specialists, is to ignore the categories and search for bondage directly in the search bar.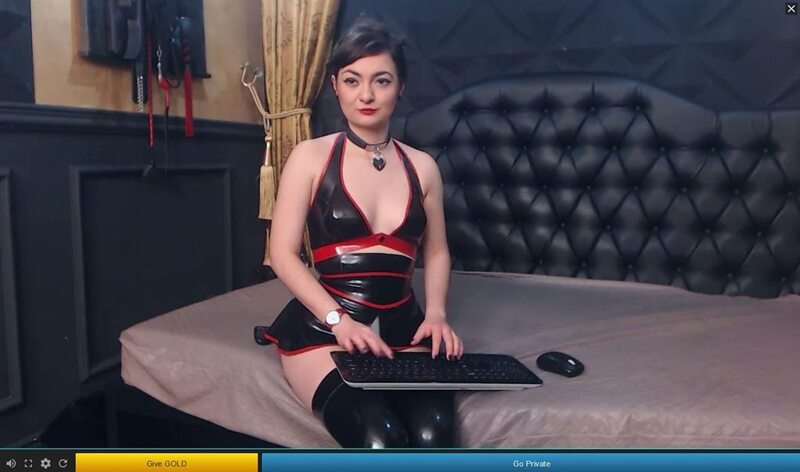 When utilizing the search bar, you usually get between 50 and 100 bondage cam rooms. It is near impossible, to estimate a cost. The girls on the site are at liberty to set whatever price they want. You will find odd numbers such as $2.57 a minute and $9.32 a minute. Most of the rooms are under $4.00. Cam2cam is not always included in the show. Some models watch in private, some only in exclusive shows, and some never at all. Check before initiating your private.
Streamate doesn't offer any sort of first purchase offer and they don't run any sales. Since you don't buy credits/tokens, there really isn't a discount they could possibly give you. The same can be said for a loyalty/rewards program. People come for the models, not the prices.
Customer support - FAQ, email, live chat, phone.
---
MyFreeCams.com
MyFreeCams is the only true free chat site on this list. You will find an hundreds of naked women all over the site. There are some free bondage cam shows available, but overall, bondage is not that common. In the vast majority of cases, you will need to tip for it yourself, in order for it to happen. If you manage to get a free show out due to the tip of a like minded fetishist, consider youself lucky.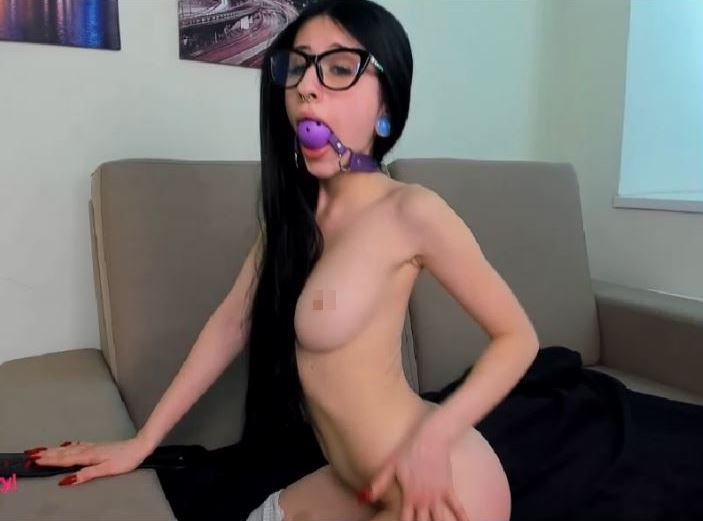 We recommend using the search bar to find BDSM, bondage, rope, submissive. Each search will yield a different amount of models. The selection isn't very big, but it is beautiful. Private shows on MyFreeCams have a set price of $6.00 a minute for privates and $8.00 a minute for true privates where other users can't spy. Cam2cam is not included, and doesn't just work at the click of a button. Here's a guide to how to set it up.
MyFreeCams also doesn't have any sort of loyalty program. Your first purchase turns you into a premium member for life. It's a very worthwhile investment, as it unmutes you in all the chat rooms and opens up additional possibilities. Many models have their own fan clubs which can give you discounts, but that's between you and the girl.
Customer support - FAQ, email.
---
Conclusion
Overall, between the camera quality, the price, and the model selection, our top recommendation is LiveJasmin.
LiveJasmin has the best user satisfaction policy. If the model has something listed under her willingness section, or if she agreed to do something in a private show - then she has to perform it if requested.
If a model agreed to tie herself up, but tells you she has no rope after she's been "searching for it" for 10 minutes - you have someone to turn to.
The customer support is quick, responsive, and very helpful.
We recommend going this route only when you're really dissatisfied with the show, as doing it often will result in them treating you like the boy who cried wolf.
Back to full list of sex cam blog posts
---