Sex Cam Sites That Are Like An Adult ChatRoulette and Omegle
Last Updated
September 11, 2022
In the past, if you were looking for adult sites like ChatRoulette or Omegle, we would have immediately referred you to SlutRoulette and said, enjoy. But, times have changed and SlutRoulette is no longer the site it was before. Today, SlutRoulette is not a site like ChatRoulette, instead it is just another Streamate clone. After you complete the sign up, it looks just like any other cam site.
SlutRoulette used to have random camera rooms, but that seems that is no longer the case. So, we are instead going to direct you to the best sites for random cam action. They aren't exactly the same, but they will provide you with the best experience possible.
RandomGirlsOnCam.com
A true random cam room site, RandomGirslsOnCam collects all of the cam girls from across multiple websites. You can click for a new random girl as many times as you like, as there is always a massive selection nearing 10,000 strong. You can click to choose various attributes, which if selected will still present you with a random selection, just with your chosen features. When you find the girl you want to actually speak with, click to Chat With Her.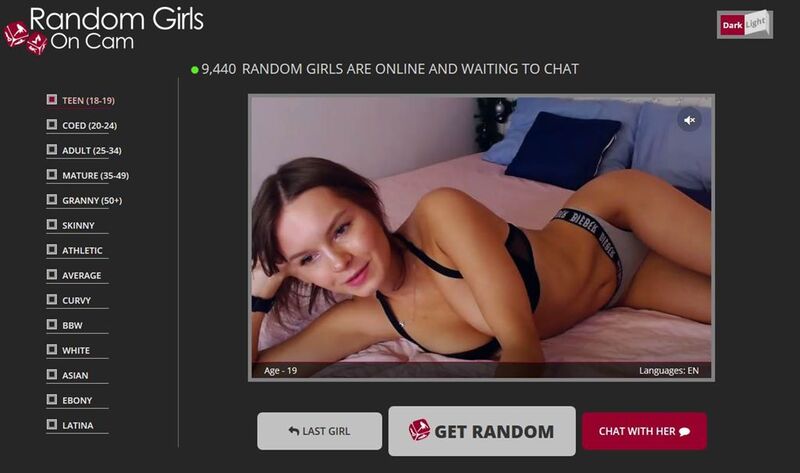 RandomGirlsOnCam is fantastic for finding a truly random chat experience. Every time you click to Get Random you will be presented with a new model from a different site. The results are truly arbitrary, with no attempts to keep shoving the same models in your face over and over again.
You will encounter plenty of girls who are nude and mid-masturbation. When you find the girl you want to actually chat with, you will need to click to chat with her. You will be taken directly to her chat room on whichever site she broadcasts on. All the sites you could potentially end up on have a free registration option as well as free chat rooms, so don't be afraid to click around and see what is available.
---
CamSoda.com
CamSoda is a leading cam site with abundant free nude shows. You'll find on it hundreds of tags covering any niche you can imagine. All you have to do is browse through these tags and pick a model for a random sex chat. Once you're in the room, use your tips to draw the performer's attention and have her do special things for you.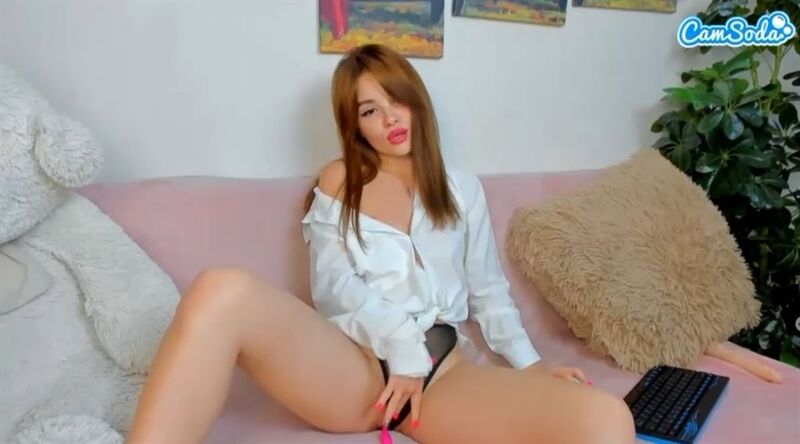 If you don't want to spend time going over the tags, you can quickly pick your girl by watching the models' preview galleries on the site's main pages. These galleries simultaneously display on video what is happening inside the public chat rooms giving you a bird's-eye view of the entire action on the site at any given moment.
You'll definitely appreciate CamSoda's affordable chat rates. A one minute of private time with your chosen model will cost you only $1.80, on average. The cheapest rate stands at $0.48 a minute. You will not be asked to pay extra for the privilege of opening your cam. Moreover, you'll be able to go on c2c chats on your mobile.
---
LiveJasmin.com
The #1 premium cam site in the world, LiveJasmin is in a class of it's own. LiveJasmin provides an ideal random chat experience. Once you enter a chat room you can use the right and left keys on your keyboard to switch from one random chat room to another. It doesn't matter which direction you click, it always opens up a random room. If you regret clicking past a girl you want to watch, you'll have to use the browser's back button, rather than the arrow keys.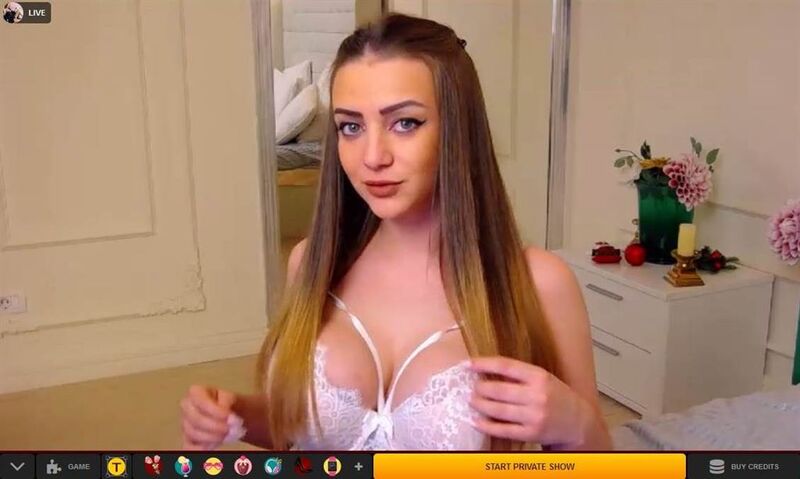 You can explore all the rooms and chat in them as a non-registered user. However, there is no nudity in the free chat. The free chat is there to chat to the models and find out if they share your sexual interests. Once you have found the right girl for you, you are going to need to register, get some credits, and start a private show.
Private shows have an average cost of around $2.40 a minute. This price is generally not inclusive of cam2cam and 2 way audio, for which you will have to add 1-2 dollars a minute per feature. If you are flicking through the rooms randomly you will find a variety of prices and encounter all types of girls. New users get to spin the wheel of fortune, for the opportunity to win up to 100% bonus credits with their first purchase.
---
ImLive.com
ImLive is a great cheap premium cam site. While you can't switch randomly between the rooms,the Multi-Viewer is amazing when searching for a random chat encounter. With the Multi-Viewer your display shows six random sex cam rooms at the same time. It will help you narrow down your search and find the stranger you want to chat with more intimately. There's a free version and a paid version where all six women are naked.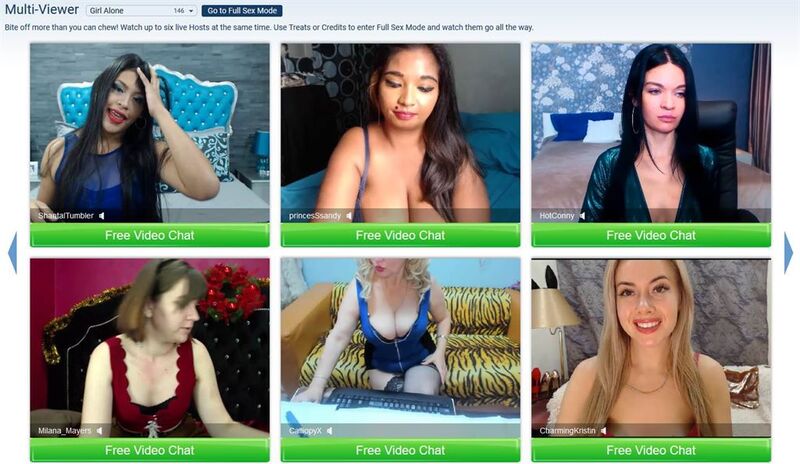 You can watch the free video chat rooms on ImLive, but if you want to talk to the girls you are going to have to register. You may occasionally find some nudity in the free rooms on ImLive, but as a whole most of the girls restrict sexual acts to paid show types such as the Candy Shows and Private Shows.
Private shows on ImLive are always inclusive of cam2cam and 2 way audio while on a computer. The average price is around $2.00 a minute at the lowest level of the loyalty program. As you rise up the ranks, the price lowers by up to 25%. Our favorite cheap cam site, ImLive has long been in the business of live porn. The site has a super rewarding loyalty program. Our exclusive link will give you 30 free credits with your first purchase.
---
Flirt4Free.com
Flirt4Free sits in the middle ground, halfway between being a premium based site and a free tip based site. You can find the best of both worlds. You can flick through the cam rooms quickly and easily by clicking right on your keyboard or swiping right on your phone. Each click to the right will take you to a new room, while a click to the left will take you back to the previous model you were watching.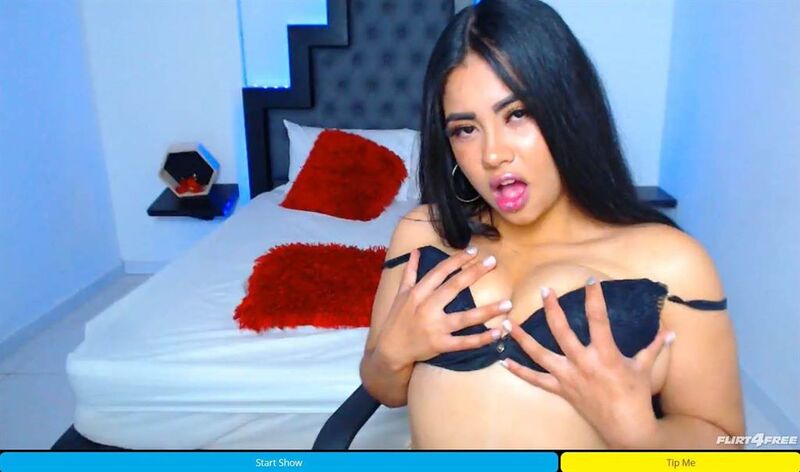 Flirt4Free is super liberal with its models. The girls get to choose what to do in their free chat rooms and whether to let free users chat or not. Some models will keep you muted until you actually purchase credits. You encounter quite a bit of nudity on Flirt4Free, but many models will only get playful when in a paid show type, either a Multi-user Show or a Private Show.
Both multi-user and private show types are inclusive of cam2cam. 2 way audio is only available in private shows. You can turn on your webcam in multi-user shows if you are the user that initiated the show, but not if you join a multi-user show a different user initiated. Prices start for as low as $0.55 a minute, with privates usually costing around $3.00. New users get 120 free credits for verifying their credit cards.
---
Chaturbate.com
Chaturbate is the biggest free adult chat platform. There are more cam girls on Chaturbate than on any other cam site. Chaturbate is arguably one of the sites that is most like ChatRoulette and Omegle. On Chaturbate you have two options for random cams. You can click on Next Model to get a random chat room or you can select Scan Cams to get 15 second previews of rooms. After 15 seconds, a new random chat room will open up instead.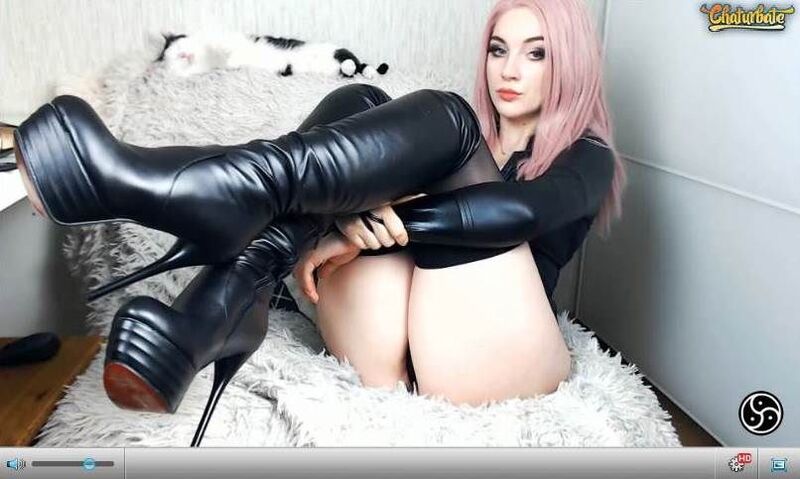 Models on Chaturbate have complete control over their chat rooms. Virtually all models mute unregistered users, with many models muting free users as well. You will find plenty of nudity in the free chat rooms on Chaturbate. As a user you can tip to reach goals, for requests, or to buy media. You can even tip to cam2cam in the free chat rooms.
Private shows on Chaturbate start for as low as $0.54 a minute, with plenty of webcam models at all price levels. However, cam2cam and 2 way audio are never included in private shows on Chaturbate. To cam2cam, you are going to have to set yourself up as a broadcaster. You can leave your chat room without a password, so random people can join in and watch you.
---
Stripchat.com
Out of all the free tip based cam sites, Stripchat has the cleanest user interface and chat experience. Opening randoms cam rooms on Stripchat is very easy. Once you enter any chat room you will see a button for Next Model. You can click this button as many times as you want, as you have a massive selection to go through. If at any point you decide you want to go back to a girl you've seen, you'll have to use the back arrow on your browser.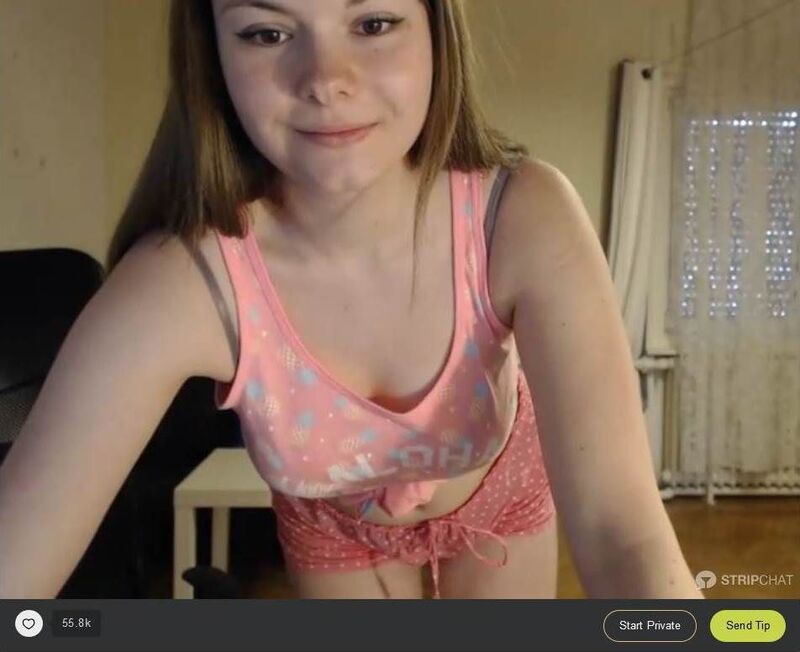 Unregistered users are muted in nearly all rooms, with a simple registration giving you the ability to chat in the majority of them. Once you have tokens you can chat in all the rooms, unless you are personally muted. You can use tokens to tip for requests, towards the set goals or to purchase media such as videos and pictures.
Private shows on Stripchat start for as low as $0.76 a minute, which is not inclusive of cam2cam. Cam2cam is a separate show mode for which many models charge extra. You will also find some cam girls which charge the same for both and even girls that make it cheaper if you cam2cam. There is a hourly raffle which lets 5 random users win 50 tokens. You can enter the raffle even as a free user.
---
MyFreeCams.com
MyFreeCams was the original free cam site. Everyone else basically copied MyFreeCams' business model. The selection on MyFreeCams is very big and is composed entirely of women. When you are in a chat room, look below the video feed to see more options. You can click to Go to the next model, to the previous one, or Auto to switch automatically from room to room. You can choose which rooms will be viewed and how long the intervals will be.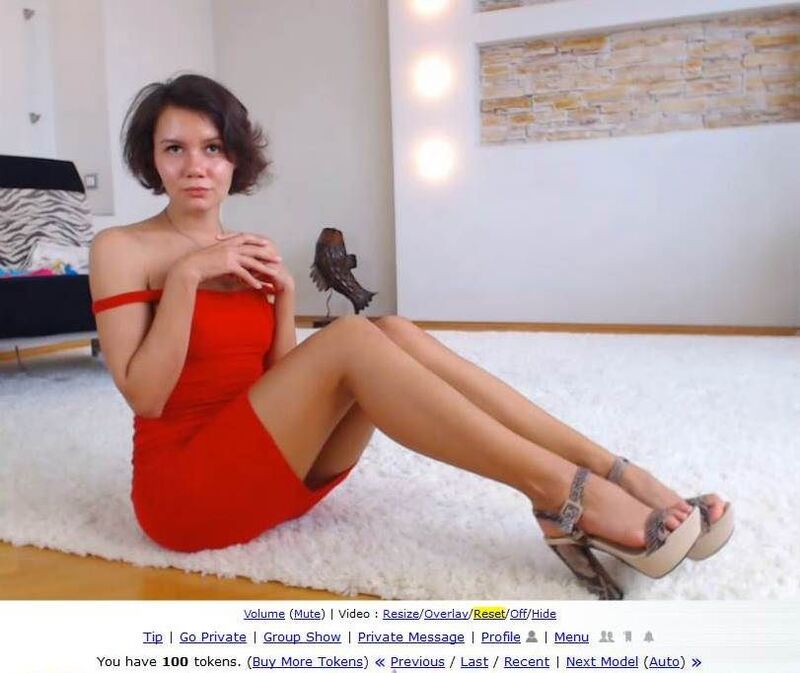 Very rarely will you find a room on MyFreeCams which lets a non-registered user chat. Once you have registered, things will not improve by much. You will find that nearly all of the webcam models on MyFreeCams have non-token holding members permanently muted. Buying tokens once makes you a premium member for life and gives you access to all the features. Users often tip for goals,  requests, and to c2c in the free chat.
Compared to other sites MyFreeCams has very expensive private shows. There is a set price of $6.00 a minute, which is not inclusive of cam2cam. You will find that the most popular girls on the site will even demand a tip tribute prior to starting a private show, to prove that you are serious about how much you want the show.
---
BongaCams.com
BongaCams is the most popular free cam site in Europe. The site is filled with gorgeous Russian webcam models as well as other European babes. Once you've entered any chat room you can take advantage of your keyboard to flick randomly between the rooms. You will need to use your arrow keys, either to the left or to the right. By going back in the other direction you can view girls you've already seen.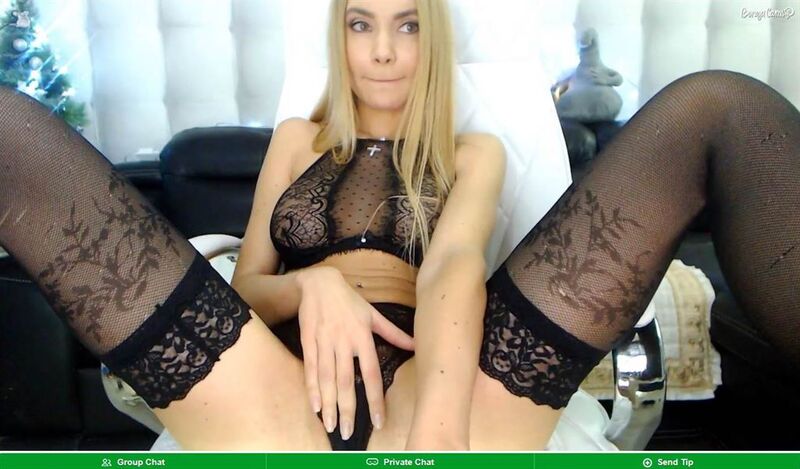 Unregistered users can't chat in any of the webcam rooms on BongaCams. Once you have completed the registration you will be able to chat in most rooms, with some exceptions. Models have the option to limit the chat experience to users who have more than a certain number of tokens in their accounts. While in the free chat you can tip for requests, goals, or to cam2cam.
Private shows on BongaCams have a set price. You will be paying between $3.30 and $4.98 a minute, depending on which tokens package you selected. Private shows are not included in the private shows, but most of the models will watch you since you are already paying by the minute. New users have a number of promotions to take advantage of, including a 100 tokens bonus for mobile users.
---
SecretFriends.com
Compared to the other sites on this list of random cam sites, SecretFriends is tiny. At best, SecretFriends will have around 200 rooms online. But, these rooms are cheap and are filled with beautiful women. Unlike the other sites, the random experience doesn't come from flicking between the rooms. You have the option to go on a Blind Date, which opens up a private show with a completely random girl.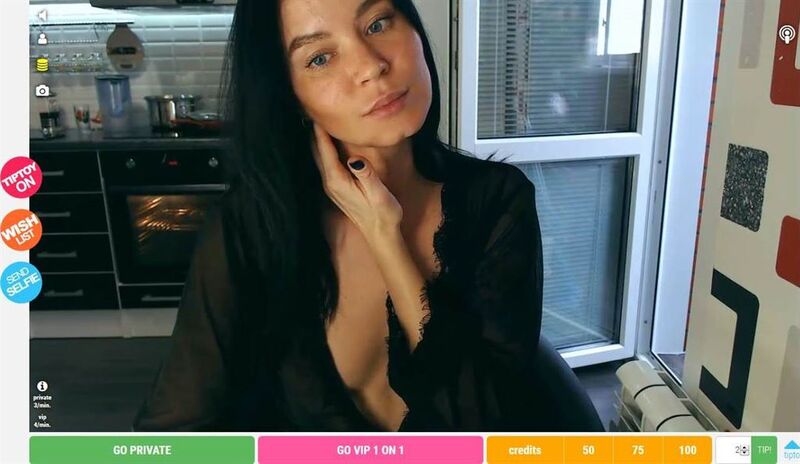 The option to Go on a Blind Date! is only visible when you are logged into SecretFriends. You will find it at the bottom of every page, right above the footer. It is somewhat risky as you never know who you could end up with, but the girls on the site are all stunners. The site has a small collection because it is a well curated listed with each model being vetted by a site admin.
There doesn't seem to be much nudity in the free rooms. Some girls will strip for tips, but it seems that most of the girls rely on Privates, which have a set price of $2.00 a minute. This price is inclusive of cam2cam and 2 way audio, even on mobile devices. SecretFriends has constant ongoing promotions and sales for various events.
---
So Why Not SlutRoulette?
When you hear the name SlutRoulette, you automatically think, a slutty version of ChatRoulette where you can chat with strangers and they will all be babes.
But, that is no longer the model that SlutRoulette runs with.
They make it seem like that is the experience you will get when you signed up, but when you actually get in, that's not what you get.
After making your first purchase, you will suddenly run into an ordinary cam site that is just like all the others. The chat rooms aren't random and you aren't really alone with the babes.
If SlutRoullete doesn't want to give users the random sex chat rooms that they are looking for, there are plenty of others who will. You just need to know how to use the random room features.
1 on 1 random free sex chats don't really exist on any site. If you want to have a 1 on 1 experience, you are going to have to pay the webcam girl you are watching for the pleasure of her company.
---
So Why Not Chatroulette Itself?
ChatRoulette was a fantastic idea. Getting to chat with strangers is awesome. But, the problem with ChatRoulette is that it seems like over 90% of the chat rooms you will encounter are men. Worse, many of these men will be jacking off.
The vast majority of us don't want to watch another man jack off, we want to watch a woman masturbate.
That's why it's better to go straight to an adult chat site.
You can jump straight into the action without worrying about watching another man stroke himself.
All you'll be seeing is women touching themselves.
---
Conclusion
Most adult chat site will have some sort of feature to be able to switch between webcam rooms randomly, but it's still only showing you girls from that site.
For a true random experience, RandomGirlsOnCam is the site you should check out. It shows you models from pretty much all the other sites on this list. You can quickly and easily view hundreds of models without difficulty.
While RandomGirlsOnCam doesn't have it's own chat rooms per say, it will direct you straight to the webcam models you are most in interested in.
Back to all articles about sex cams
---