3000
models online on average
As low as
$1.00
per minute
JerkMate Review - A Fun Way to Start a Webcam Show
Last Updated
September 14, 2022
Is JerkMate Good?
First thing's first - This JerkMate review is no ordinary one. And that's because JerkMate is not just one site, but two. First, you get on JerkMate and discover an interactive delight of fun, games, and an introduction of what's to come. Then when you register and become a part of this entertaining world, you get to the live cams, and you can see what this site is all about.
When you actually register and get to the live cam site, which also includes an extensive video library with over 11,000 videos, you get one of the best video chat sites around, offering up to 3,000 models always online, a fantastic filter to help you find your match, super affordable prices, and an unusual experience that includes a pay-as-you-go system and a membership for life.
So let's start with the part of the site that serves as an introduction to the main event, an opening act like no other.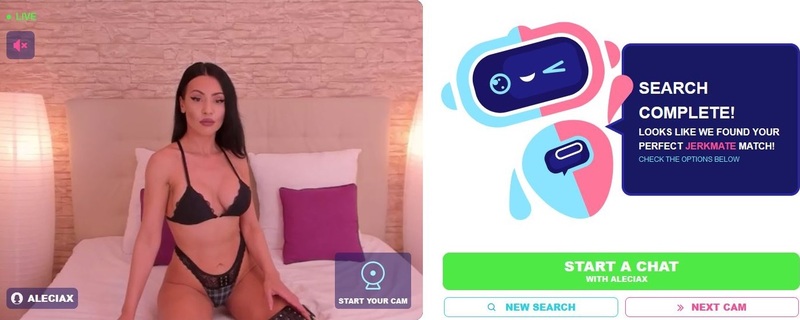 Intro To JerkMate
So, the first part, the intro-site if you will, is super funky. It welcomes you with a fun random tool that lets you just browse live cams before actually getting the full view of all of them. You choose women/men/trans/couples, and the live stream shows you a random room. Want another random room? Just hit the blue Random Cam button, and then the Next Cam button on the right.
If you like, you can use the categories on the left, but keep in mind that as this is just the introduction to the main site, you only get a few peeks into a few random rooms that repeat themselves, because the site wants you to get a good taste - But just a taste. If you enjoy this kind of random search, there are many websites like JerkMate with this same kind of feature. Oh, and don't forget Jerky, the awesome flying robot. He's here to make sure you never have to entertain yourself alone, ever again.
The main page includes several sections as explained below, as well as giving you the most recent videos, the latest blogs, current popular ladies, and of course a link to create your own account.
There's so much to this unique, second to none intro-site. On the top right, you get to see the major attractions - Cams, Pornstars, Blog, and About. If you prefer, you can create an account right then and there and move onto the live cams part of the site, but we urge you to spend a little more time right here. Here's why:
PornStars
This is one of the best parts of the pre-registration site, introducing you to all the pornstars in the JerkMate arsenal. There are quite a few, around 50 of them, all well-known and beloved, and they're here for you to get to know them. Once you select one you like, you'll enter their own little slice of the site, dedicated to their bio, personal info, pictures, and quite a detailed account of their lives as a pornstar. A special mention goes out to the bright pink banner - Play With (Pornstar name) - Which allows you to perform such naughty antics on them like the Feet button, Lips, Ass, other body parts, as well as activities such as Dancing and Stripping.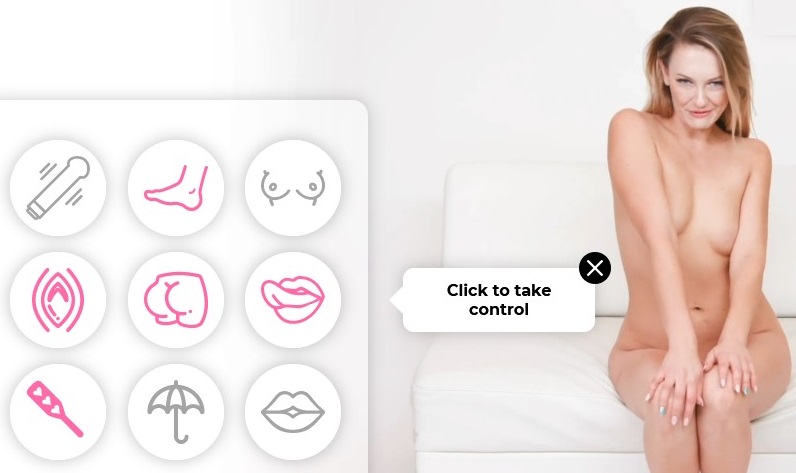 Blog
If you're not quite in the mood for a great Russian novel or a how-to book about fishing, spend some time reading up on camming, get some education about the art of sex, get to know new cam girls just starting out on the site, see which promotions and events are happening on the site, or just take a few minutes to read about enhancing male masturbation. This is not just about information, but actual entertainment, completely separate to live cams. This blog is full of useful info, enjoyable flirty articles, and quite a bit of jerking-it stories and tips. Jerky, the site's mascot, really does want you to master that skill.

About
It has been asked many a time - Who Is Jerky? Well, here you'll get the answer you seek. He is the OG JerkMate, and he is here to help you out. This is our last recommended stop right before you create your account, leave the intro-site, and begin your exciting JerkMate live cam journey.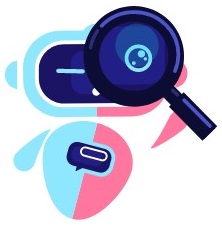 Registration
You've seen the amazing features and a few of the ladies that the site has to offer, and you want to get to the meat of it all. Excellent. All you need to do, is select the pink Create My Account button on the top right and get going. 
As a guest with a free account you can check out all the models online, enjoy the fun taking place in the free open chat rooms, and check out the model's bios and photos. If you want to take things to the next level or even see how much a particular porn princess charges for a one-on-one cam chat, you'll need to be registered/premium member.
To do so, select the Premium Upgrade button and enter your credit card or PayPal account details. You don't have to make a purchase but you'll have to set up a financial payment system to complete the sign-up process.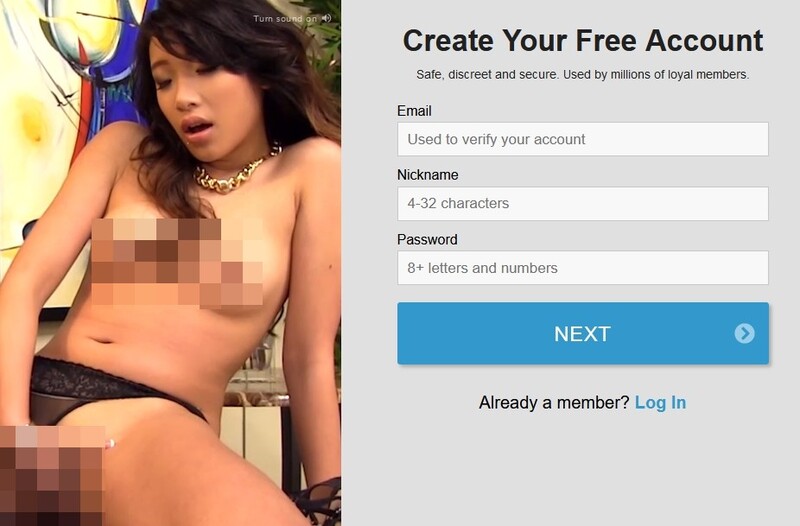 The JerkMate Live Cam Site - Live Cams Galore
Now that you've registered, welcome to JerkMate. It's a borderless, global live cam site where both amateur and professional cam exhibitionists from every continent play together in a mega porn playground. It stands apart from other XXX cam sites, not due to its stunning models, HD streaming rooms, or the huge slew of sexy kinks and fetishes practiced, but because of its great pay-as-you-go system.
While JerkMate is a mixture of amateur and professional porn hosts, you'll find that the majority seem to be either extremely skilled and beautiful amateurs, or the standard is so high that you'll never really come across those that look and act like amateurs. As all the rooms are completely free to enter and to passively enjoy, and the models are all accomplished exhibitionists, you can easily have a blast on the site without spending a dime.
Prices and Payment Method - Pay As You Go
JerkMate's payment method is different to almost all other leading live sex cam sites in that it doesn't require you to pre-purchase site credits or tokens. It's a pay-as-you-go system. At most, other sites you have to stock up on site currency (credits/tokens) and once they're finished you have to go back in and re-stock. Sure, you keep an eye on how much you spend but believe us there's nothing more frustrating than running out of the credits/tokens during a private show as things start to heat up.
At JerkMate, you're charged only for the time you spend in paid-for chat sessions, Gold Shows, or any tips that you give your fave models in their chat rooms. And, the site even makes sure that you won't go overboard by placing a daily limit on your spend. Once you've reached your cap, the chat you're involved in will close and you won't be able to start another until the 24 hour time period comes to an end. And yes, you can increase your daily cap by contacting the site and requesting a new limit.
Credit Card - Visa, Mastercard & Discover
PayPal - By Epoch
Prepaid Card - Select Premium Upgrade on the top right and choose the credit card option. Then, just enter your prepaid card details just like a regular card. You can also select a daily limit by hitting the Daily Spending Limit option, under My Account.
Private, and exclusive chats are charged on a dollar per minute basis, drawn from a credit card belonging to the registered user. The average private show cost is $2.70 per minute, with some dropping down as low as a dollar per minute, or even lower. On the higher end, you'll have some professional cam girls charging as high as $12.00 per minute, but most won't be significantly higher than the average cost of a private show.
An exclusive show will typically cost anywhere from a few cents more, to double, plus some change on top of the cost of a private show. Some can cost quite a bit more, but it's a reasonable increase for the most part. The other type of exchange that happens on JerkMate is the purchase, and use of their Gold currency. The cost of each Gold unit is a dollar at minimum.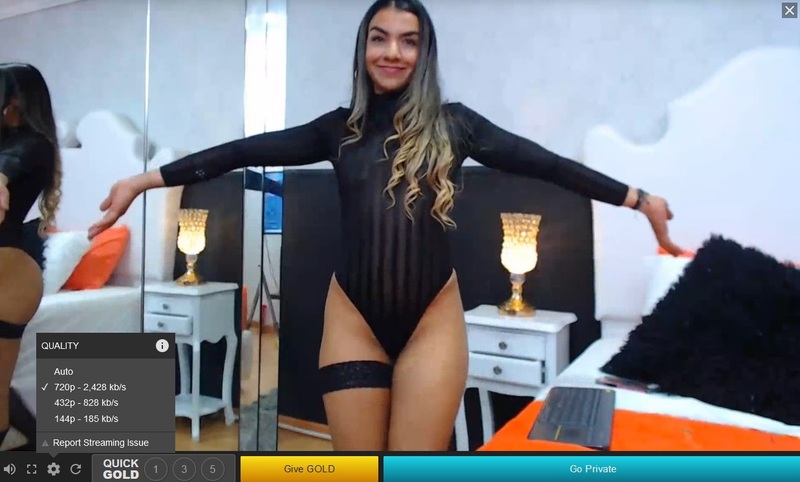 JerkMate - Strengths and Weaknesses
Strengths
Thousands of models from around the world
Pay-as-you-go system
Nudity in free chat rooms
Most rooms boast great HD quality
Money-back reward system
Great filtering system
24/7 customer service support
Weaknesses
Prices can get expensive for Exclusive Shows
Cannot register as a member unless you provide a verified payment option
No HD filter option
The Webcam Models
First thing you'll notice at JerkMate is on each snapshot, the model's nickname, her age and which country she's from, is listed, as well as her rating given by members. This focus on locale is further supported by the top category on the above bar - Regions. JerkMate is one of the few premium cam sites that truly cater to those looking for a partner from a particular part of the world. Africa, Australia, etc. are well represented (as is Asia and North and South America). Using this filter you can also find Age, Features, and Languages. Among the features section you'll find the options for chats, including chatting by Phone, which many members love.
The Girls
With over 2,000 ladies, the word 'variety' seems inadequate, as the amount of categories, and subcategories not listed but easily found is astonishing. Sure, you can find ebony models, but you can also find specific ebony from particular parts of the world speaking a specific language, by selecting the Ebony category on the left, and adding attributes from the top. These girls are true exhibitionists, they love to show off, so getting too much more particular and specific fetishes is easy once you have a chat with them in their free rooms. But for that, you'll need to make sure the price is right, as you'll be charged as you go.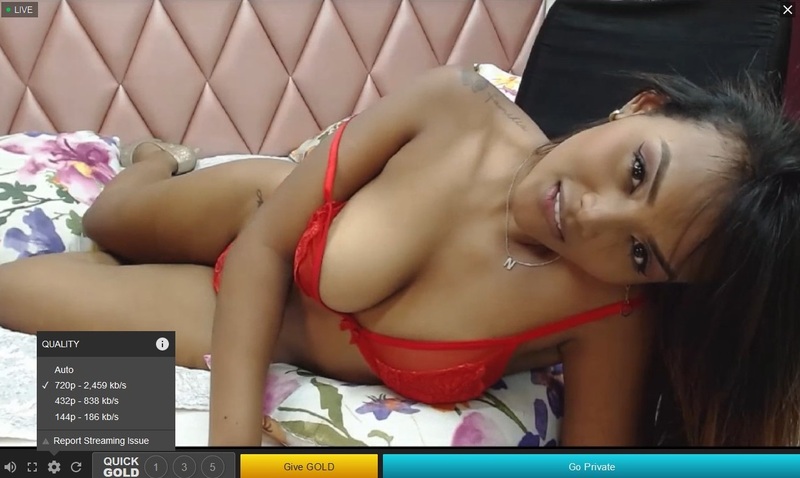 The Guys
Over 200 men await for you in the Guys category you can select on the top right next to the Girls, and despite not being in the thousands, they do not disappoint. Straight, gay, bi and everything in between, along with categories on the left such as Bears, Uncut, or Athletic. These men also appear to be on an extremely broad spectrum, beginners to veterans, thin to chunky, vanilla to nasty.
The Trans
The only shemale category is under the Girls section, called Transgirl, offering a respectable 150 models, mostly in the pre-op stage, meaning they sport some impressive appendages along with bountiful bosoms. These ladies tend to also be very exotic, many from South America and Asia.
The Couples
Depending on where your interests lie, you can select the Couples category in either the Girls or Guys main categories up top. If you select the female models, most couples - Around 100, will be straight couples, with a few lesbians. If you select the Guy section, most of the couples (Only around 10 most hours) will be male gay couples. If you prefer specifically female couples, select the Girls section, and then the Lesbian category, which will show only girl-on-girl action. It's important to note that you can even find groups on the site, just select the Group Sex category.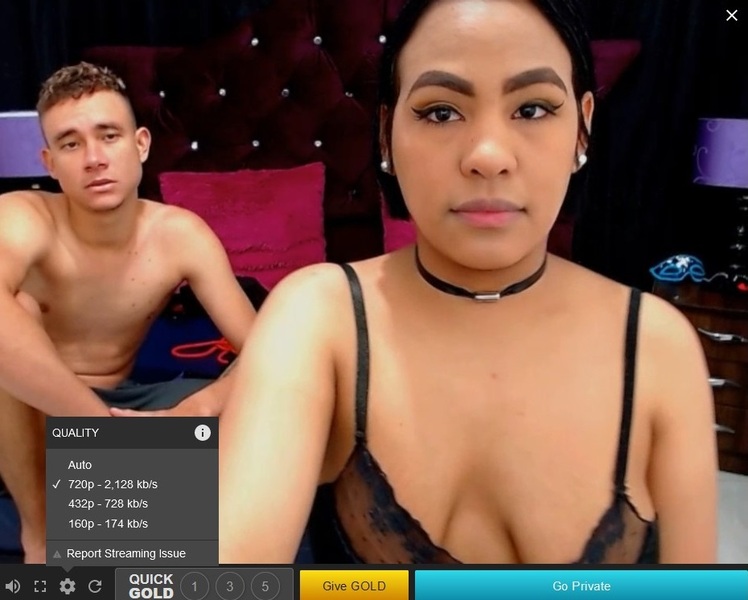 Model Profiles
The profiles can get extremely specific and informative, and include extra content such as pics and vids. If you really want to get to know your girl, and also get to know what other members have written about her along with her ratings, these profiles have all the info you'll need.
About me
This section is the main point of introduction, displaying two categories - Turn Ons and Expertise. Turn ons can be anything from physical attributes to special behavior, while expertise is akin to willingness, what the performer is comfortable doing during her private chats. Also, this is where the model can boast past accomplishments, such as contests she has won on the site.
Member Comments
This is perhaps the most important part of the profile, where members who have had experience with the model speak up. It's rare to see negative, or extremely negative comments, most are extremely kind and enthusiastic. But some are more helpful, and mention what the model has done, what she was great at, what she enjoyed and perhaps, unusual skills.
Get Notifications
This is a section you can customize for yourself. There are members who have definite favorites on the site, and so they like to get reports when they're online, if they have posted new pics/vids, and the like. There is no need to select notifications if you don't want to get communications from the site. But, if you'd like to know when your best girl is available, this is how to do it.
Stats
Everything from hight, to age, to ethnicity and kinky attributes the model would like to share. Each model decides which info she'd like to share, so you may notice some models have an entire page filled with this info, as specific as cup size and her zodiac sign, while others leave more mystery to it.
Pics/Vids
Not all models have pictures and videos available, and these will usually also not offer a Fan Club. However, many love to be active on social media and with their fans, and as such keep their profile updates regularly with non-nude pics that anyone can view, as well as nude/sexual pics and vids available for sale, or for free if you join the performer's Fan Club.
Join Fan Club
As mentioned here above, this button will inform you how much the club costs per month, and also what kind of unique features the model offers, as they each can customize the clubs as they see fit. Some offer special promos and discounts, others only pics/vids.
Private Messages
You can private chat any model through her profile, but not all models have this feature available. This is a message you can send regardless if the performer is online or active, and it's sent directly to her, not on the general chat.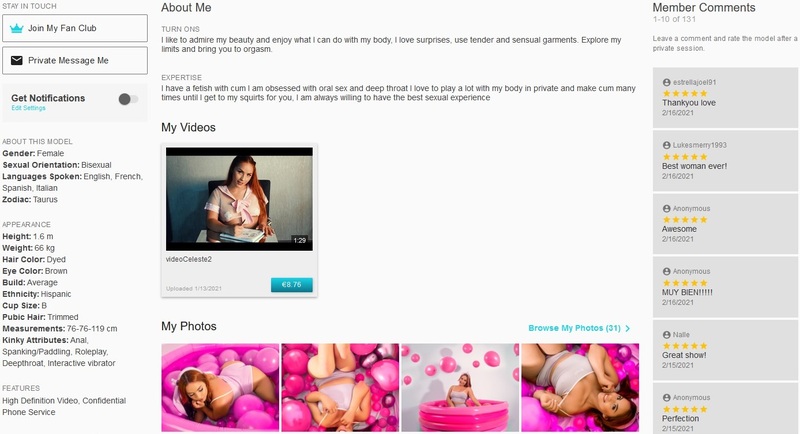 Chat Options
All live rooms are open, and all are nasty in the best way. You'll be hard pressed to find a room where the model is clothed, as skin is the name of the game on JerkMate. There does not seem to be a time limit, too, which is a great freemium feature that most premium sites like this don't operate.
This option will only open up once you've registered your payment method. To start a private porn adventure all you have to do is select the large blue Go Private button under her live stream. If you're not a member though, then now's the time you'll have to sign-up. Prices for a show won't even appear until you've completed the registration process. A Private Chat is different from an Exclusive Chat session in as much as other users may join the show. On average expect to pay around $2.70 for a Private Chat - though if you hunt around you can find some of the new performers starting out at just $1.00 per minute.
This is the same as private except no-one else can come into the session - It's exclusively between you and your lady. Prices for this tend to be higher than the private chat rate. Sometimes a dollar more and other times the girl will double (or more) the rate if you want to shut out anyone else from barging into your sex date.
You can find these on the top left above the other sections and categories, or if you see a Gold Show sticker on the girl's snapshot it means she's either hosting a show or preparing for one. If she's in preparation mode, chances are there'll be some full-on frontal demonstrations to enjoy. Simply hover over her photo and if a live feed comes through then you know she's waiting to start a show and chances are she'll soon be naked and naughty.
The girls' have a set-time limit (normally around 10 mins) to hit their Gold target. They set a price for a timed show. If enough horny members buy a ticket to help her hit her target, the show kicks off and the virtual curtain comes up. If she doesn't and the show is cancelled you won't be billed for the ticket you've purchased.
Block Sessions
You can choose to purchase Block Sessions instead of a regular private chat. This option gives the chance to purchase in advance a show in one of four settings - 15 minutes (5% discount)/30 (10% discount)/45 (15% discount)/60 (20% discount). To take advantage of this great option simply bring it up to the model while in private or in the free room, so she can let you know if this is something she offers. Most models will gladly accommodate these sessions.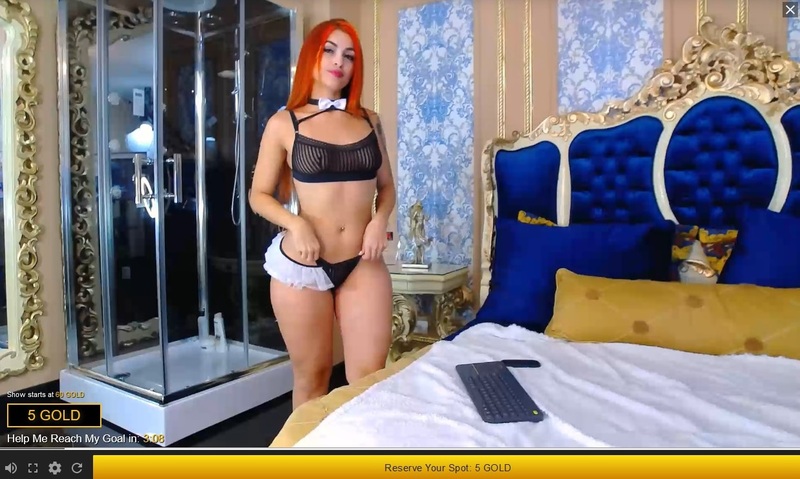 Special Features
JerkMate is all about the ladies. And the men. And the couples. And the trans models. That's to say, the site is so overwhelming with it's performer offerings, thousands of them, that there are very few features other than that impressive employment number. However, there are a couple of things worth mentioning you may enjoy. First is the Trending Tags which is found on the top left above the filter categories. These update daily according with what categories members search for, such as Amazing SPH, Long Tongue, Big Tits, and many more.
Another fun option is the Contest section on the top left, where you can see all the ladies in the running for getting the model gold coins. If you catch one of your favorites, you can contribute to their efforts, by joining their Gold Shows and giving them tips.
Lastly and more as a side note, a nifty feature on the desktop site is when you're in a model's room, you can scroll down to look at her profile, and you'll get a small window of her chat room on the bottom right, following you as you scroll up and down. It's a slinky little addition to the site, and you never feel too far away from your lady, even when you're not directly on her live stream.
Video Quality
Unfortunately, there's no HD filter, which is a bummer. But the good news is that most rooms stream in pretty great HD, between 710p-1080p. When you enter the room, hit the settings button on the bottom left and you'll see two options - Raw, and Auto. Select Auto, wait a few moments for the room to adjust, and then options will come up for you to select, among them will usually be different HD quality settings. So, despite the lack of a filter, we were hard pressed to find a room without great quality HD.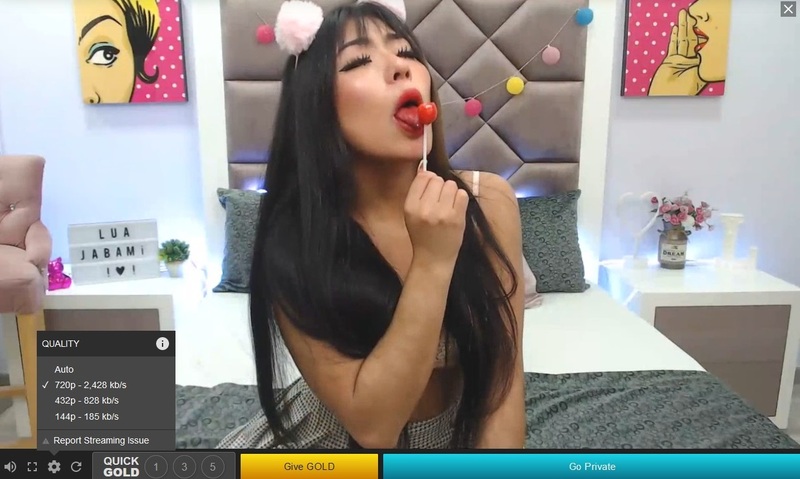 The Mobile Site
JerkMate has a very nice mobile platform, super colorful and youthful in design, and easy to use even for the least tech-oriented. However, it's incredibly simplistic. The picture and chat boxes are separated so that means the stream is half in size. You can enlarge the screen but that means the chat box will disappear and you cannot communicate with the model. The same thing happens when you flip the mobile device - You can only see the pic horizontally, and chat is not even an option. The quality is still great, but without cam2cam as an option, there are definitely better mobile live cam platforms out there.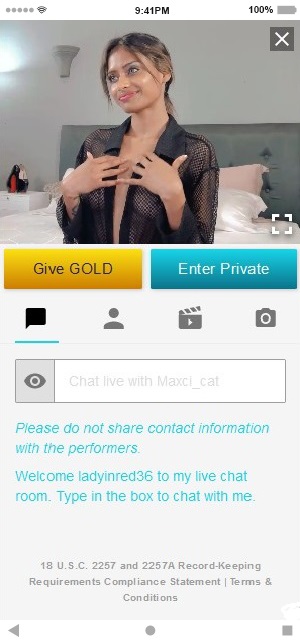 Additional Media
JerkMate offers a media library they call the Video Store, which includes over 11,000 videos of varying lengths and styles, for pay of course. On the top right of the video library you'll find a filter which is set automatically on Trending, but you can change the filter to categories such as Shortest, Longest, Newest, and others. Each video has a preview and also preview pics, so you can choose which one you'd like to invest in.
Rewards Program/Fan Club
JerkMate Rewards is a program that gives back to active members. There are ten reward levels. Your current reward level is based on the number of days you have been active on our site - meaning you've joined at least one paid chat session for two minutes or more.
At each level, a percentage of the money you spend on the site will come right back to your account as a credit. Credits are issued weekly based on your processed (not pending) purchases. Credits will automatically be applied to future qualified purchases. We'll email you when credits are earned or used.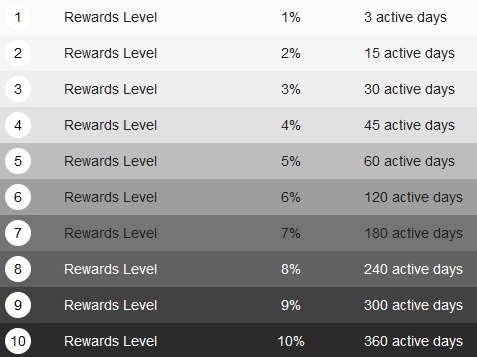 Fan Clubs are monthly subscriptions to individual models, each with unique benefits. Each model can select not only her price per month, but also which benefits the club member will receive. Other than pictures and videos, the member can also get exclusive prices and promos, special previews, and unique block sessions for lower costs than other members. If you have favorite models on the site, this can be extremely worthwhile.
Customer Support
This is one of the areas the site really shines, and shows it's premium colors. Not only does the site offer 24/7 live customer care with a live rep, it even offers a unique option to WhatsApp on your mobile. You can also choose to email the site if you prefer. There is an FAQ section as well, but it is limited to the basics. We recommend taking advantage of the live support as it's the best way to get the answers you seek.
The Bottom Line
JerkMate is a simple, fantastic cam site that will most likely ensure you'll find that special lady you need, so that - As Jerky works so hard to do - You'll never have to be lonely online ever again. With thousands of options, lots of low-cost chats and Gold shows, and with an incredible intro-site to entertain you before you commit to the live cams, this site is an instant favorite.
Back to the full list of Best Webcam Sites
---