3 Best Cam Sites for Latex Fetish Porn
Many would argue that latex is the ultimate fetish outfit. The way it shimmers and glows is unmatched by any other material. It conforms to the female body, accentuating every curve. Few things in life are more arousing than a latex dominatrix striking a pose.
We took a look at all the best webcam sites and found the top 3 for live latex fetish porn. Regardless of if you are looking for a dominant mistress, or a submissive slave, you're in for a treat.
LiveJasmin.com
LiveJasmin is the best cam site for latex fetish porn. As you browse through their pages, you are presented with a stunning variety of webcam models of all creeds and genders. Under the Fetish category, there are many sexy webcam models in latex. Most of those not currently in latex, still own latex outfits they can put on just for you. The fetish chat rooms aren't the only place you can find latex on the site, but they are where you will be able to find the girls with latex bondage gear.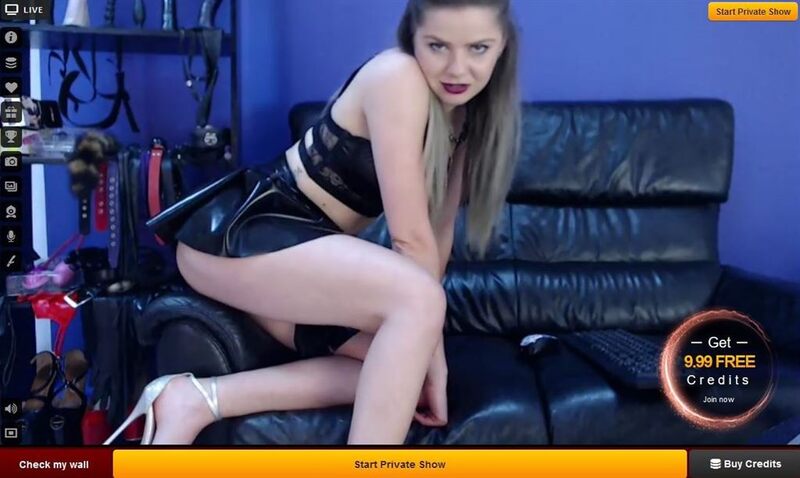 We've gotta to make it clear straight off the bat. Most of the models on LiveJasmin are not wearing Latex in their day to day shows. The average user doesn't appreciate latex outfits in the same way we do, they just want the women to strip as quickly as possible. That's why the babes are usually in easy to remove outfits.
You are better off finding a webcam model that suits your tastes and asking her if she owns latex. If she doesn't have any, but works in a studio, she might be able to borrow some for a private show with you.
Just be aware, most models won't go looking for the outfit until you have taken them into a private session.
What makes LiveJasmin the best site is that they have strict quality guidelines. All the models must have HD cameras and are expected to please the customer. The site has top tier customer support and a great sign-up bonus and loyalty program.
The catch is that they are slightly more expensive, with private chats averaging $3.50 a minute.
---
FetishGalaxy.com
FetishGalaxy is the low cost fetish chat site, for the user that has many kinks, but not necessarily a large bank account. FetishGalaxy is dedicated entirely to fetish webcam models, with clear labels to let you know what the model is into, before you even click the room. The models are labelled as professional submissives, dominatrixes, experts, or educators. The chat room preview images will give you an idea of the kinky things you can see inside. Latex is one of the many categories available for searching.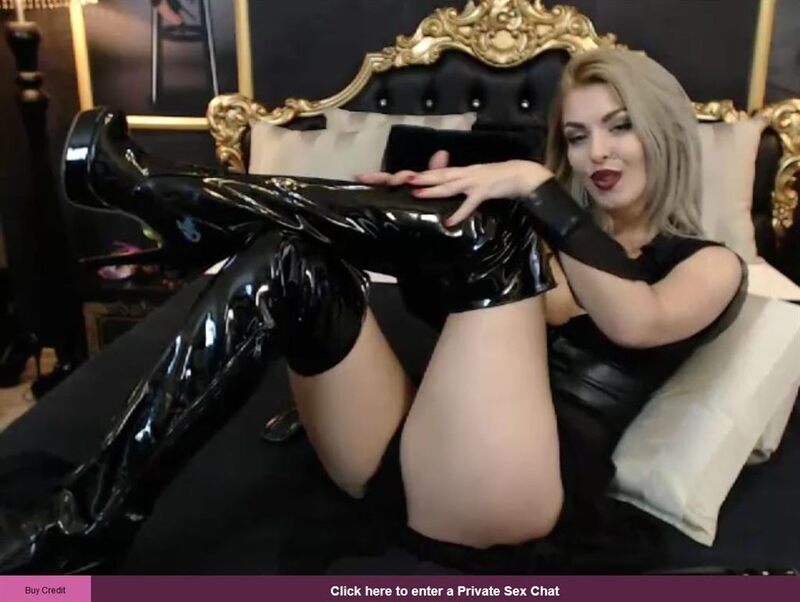 While many of the webcam models have latex in their profile pictures, they don't often wear it in their day to day shows. You will need to ask each webcam model if she currently has a latex outfit she can put on. You will be very lucky if you find a cam girl that is already wearing latex. Latex boots are common, because they are still easy to take off.
Other than that, you will find that most of the cam girls are in leather or PVC. As before, your best option is the find a cam girl you like and asking her if she has latex. Most of the girls have several latex outfits to choose from, including latex bondage outfits.
The girls will wear latex for you in private shows.
FetishGalaxy does not have many HD webcams, it's what keeps costs low. As you browse through the chat rooms, you will encounter a range of quality, but the average seems to be in the HQ 480p-576p range.
FetishGalaxy has low prices, with the average chat room coming in at under $2.50 a minute.
The customer support is good, with satisfaction guarantees for the user. FetishGalaxy has a tiered loyalty program. You get bonus free credits on every purchase based on your level. At bronze you get up to 5, at silver up to 8 and at gold up to 25.
---
Flirt4Free.com
Flirt4Free is a leader in kink based adult chat. They have an average of about 20 fetish chat rooms at a time. While the live chat selection isn't the greatest, what makes Flirt4Free amazing is their treasure trove of pre-recorded shows. Flirt4Free records every single models private shows and uploads the good ones as videos that you can purchase. There aren't many girls online in latex, but there are over 850 latex videos when you search the archives.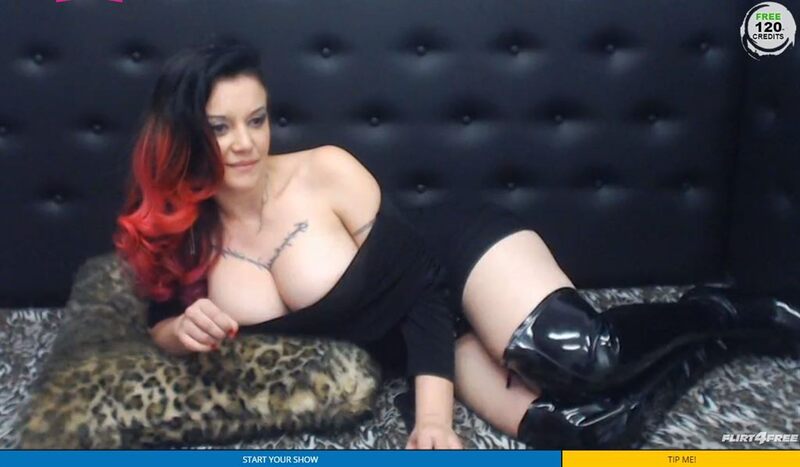 While many of the girls on Flirt4Free put themselves under the Fetish category, you will find that many of them don't fit the actual criteria to be there. As a liberal site, Flirt4Free gives the models a lot of leeway in labeling themselves under whatever category they want. For the girls more likely to own latex, search for the Certified Kinky category.
As a site filled with mostly amateurs, the girls don't always have someone they can borrow a latex outfit from. The pickings for live latex fetish cams are honestly slim on Flirt4Free, you have much better odds in the recorded shows.
Flirt4Free has a wide variety of video quality chat rooms. They have the both the lowest quality cams imaginable, as well as some of the best quality cams available.
The prices on Flirt4Free vary greatly from room the room. The price range is from $0.5 to over $12.00. The average seems to be around $3.00-$4.00.
You can claim 120 free credits on Flirt4Free, or get up to 190 by actually buying something. On Flirt4Free you collect rewards points which you can trade in for discounts on future purchases. The customer support is good, but you will need to fork out extra if you want to be treated like a VIP.
---
Conclusion
When you are looking for cam sites for latex fetish porn, your pickings are honestly quite slim. While latex is hot, it is not commonly used in live cam shows. We recommended the 3 best latex fetish cam sites, based on the selection of rooms they have available, the quality of the chat rooms, and the customer support they provide.
Our top recommendation is LiveJasmin. The girls on LiveJasmin tend to have the largest wardrobes, meaning the highest likelihood that they will own a latex outfit that you like. You should do yourself a favor and check out for yourself why we think LiveJasmin has the hottest webcam models on the internet.
Back to full list of sex cam blog posts
---