Best Webcam Sites for Live Chat with College Girls
Last Updated
September 18, 2022
What's so special about college cam girls, you ask? Well, where to begin!
Could it be the fresh faces, fun-loving energy, desire to explore and experience, and total lack of inhibitions? Or could it be that they're eager to earn their own spending money without daddy knowing?
Either way, college girls who've just left the house and are eager to get down and naughty with their girlfriends are a new live webcam adventure.
Whether streaming from their dorm rooms as a giggling group of girls, via a mobile device between classes, or revealing their kinkier sides after hours with fellow freshmen using toys and ties, these are the best webcam sites to engage with college girls.
Read on for everything you need to know to find these terribly salacious college cam girls and how to get the most out of your webcam face-to-face with them.
CamSoda.com
CamSoda is a virtual live cam buffet that refreshes faster than your eyes can adjust. Most times of the day there's upwards of a thousand excitable and fully exposed live streamers to choose from. CamSoda is also well-known for its many scheduled live performances featuring professional porn stars.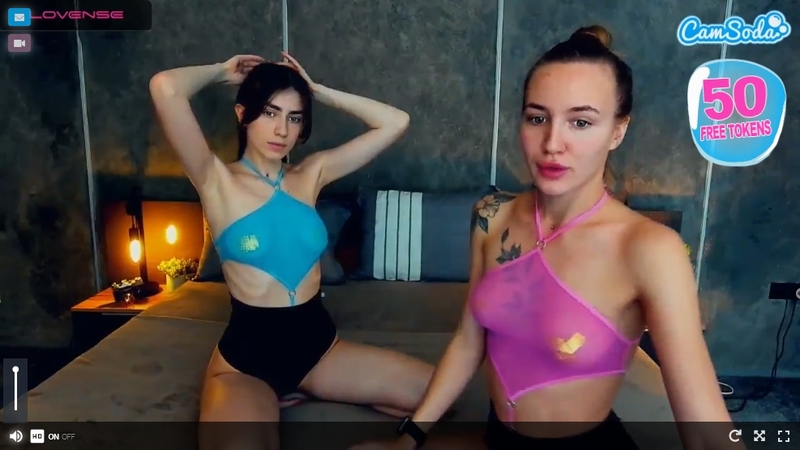 The most direct way to reach the college girls streaming live on CamSoda is by using the link to view all tags that you'll see above the galleries on any page. While this gives you pages upon pages of filters that sadly aren't alphabetized, you'll find teen (18+) and college on the first page. Easy!
You'll probably find a larger selection of live streamers in teen while the girls in the college category are slightly older and mostly streaming from what looks like dorm rooms. Sometimes you can even spot a live stream from a party or from a cheer meet.
Being freemium, you don't need to pay to see the live action on CamSoda, which usually involves unlimited carnal activity and little to no clothes. This site's forte, after all, isn't private one-on-one exchanges, but rather tip fueled public rooms. The main benefit of paying for a CamSoda private show is undivided, eye contact attention, which is otherwise impossible to come by in CamSoda's extremely popular and overcrowded cam rooms. That, and also that you'll get a free recording of it afterwards that'll be saved to your CamSoda media for you to relive and relish whenever you want.
That said, you can also look out for college and co-ed cam girls with a big, pink make custom vid button inside their chat rooms. For her set fee of CamSoda tokens, you dictate the terms, and she'll make a unique, short porn clip, just for you, for keeps.
CamSoda is one of the best webcam sites for cam2cam, and if you switch to the Google Chrome web browser whenever you use CamSoda, you'll suddenly see a pink webcam icon on any live feed that lets you activate your webcam in the open chat, free of charge.
---
LiveJasmin.com
LiveJasmin surely is the leader in premium live webcam chat. This racy red platform maintains strict standards and doesn't let its many, centerfold ready cam girls drop the ball. Premium, of course, means no nudity, as LiveJasmin is all about top quality one-on-one webcam experiences where you'll no doubt get your money's worth in crisp 720p HD.
LiveJasmin is a premium service to the nth degree. To be a LiveJasmin vixen, girls must first pass a series of performance tests and also have the right attire; enough to tempt the imagination while showing just the right amount of silky smooth skin. And speaking of smooth, the streaming quality you'll find here is almost all HD.
LiveJasmin doesn't have a college girl specific category, so the best options to find them are via the 18 - 22 Age category. You can also try LiveJasmin's Girl and Amateur categories, which often host college girls. Another option available to you is LiveJasmin's advanced search where you can input 'college'. This will give you all the site's star performers who have college mentioned in their details or profiles.
Compared to other sites, LiveJasmin's overall selection of college aged cam girls is limited, which is part of the premium package, because LiveJasmin only recruits skilled screen sirens, even the supposedly amateur ones. So as an alternative, why not consider enlisting the online services of a Roleplay cam girl. In your private cam2cam session you can request her to be your prom date, study partner, or college girlfriend. As long as you're paying, you're the boss and virtual campus dean.
LiveJasmin isn't one of the cheapest private cam sites out there, as activating your webcam and using two-way audio each cost extra on this prime platform, and recordings are not permitted. But don't let any of that put you off. LiveJasmin's superior service and cam girls will still leave you chomping at the bit, even if you paid a bit more for the luxury.
---
Flirt4Free.com
Since the launch of their specialized Fetish Community, Flirt4Free has become so much more than a webcam site. With a selection of live chat options to share the load, like Party Chat and Group Chat, and a selection of racy Videos, Flirt4Free has been bookmarked by thousands of avid fans. If you also find yourself becoming a regular, Flirt4Free has one of the best VIP membership programs around.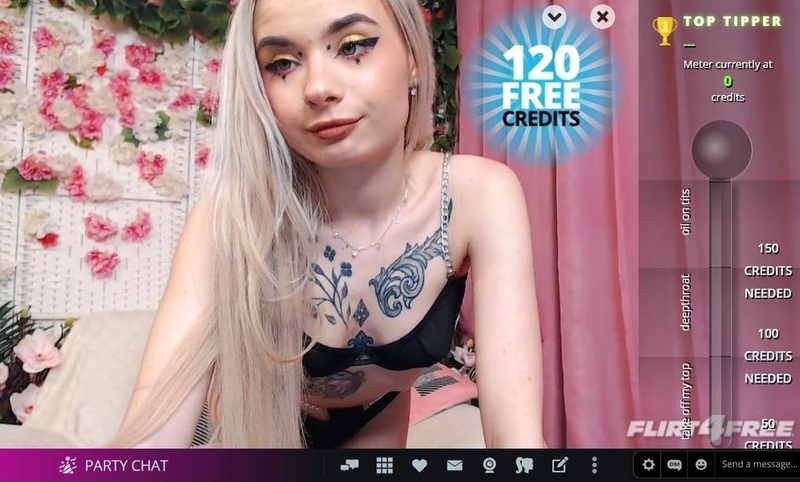 Now here's a webcam site with a dedicated category for College Girls that often has close to a hundred live streamers. Flirt4Free is also a premium service, so strictly speaking, the girls are supposed to keep clothes on until the private curtain comes down. But, as is often the case with college girls who're looking to expand their horizons, they also break the rules.
As touched on earlier, you can get in some semi private tutoring at a discounted rate with a Group or Party Chat. By joining forces with other college girl loving Flirt4Free users, you can get in on all the academic adjacent action for a smaller fee without sacrificing on any close ups from your human anatomy lesson.
If you fancy yourself a more kinky cam soul, you might find a college girl or two in Flirt4Free's Fetish Community. The way it works is that, although the community is a standalone arena, clicking into the chat room of any girl you find there will link you back to the main Flirt4Free site. The girls you'll find in the Fetish Community aren't any different to the main site. Instead, what the community does, is sort all the live streamers, including the college girls, into the different kinds of kink they practice, like the best dom and sub live cams, so you can find your particular fetish at a glance.
As far as private cam2cam sessions go, rates include using your webcam as standard, and many college girls also offer their own promotions, like for bonus free minutes for your next session with her.
---
ImLive.com
ImLive is a veteran of the the live sex webcam world and its following still grows. This is thanks, in no small part, to the unique and cleverly thought out features that this premium platform offers members, like Multi-Viewer, which lets you perv at 6 live feeds simultaneously while you're making up your mind who to watch next.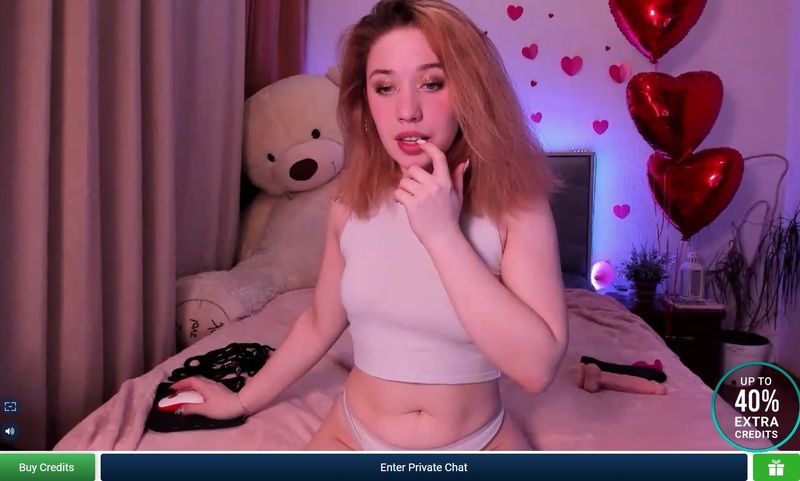 You'll find around 500 amateur and professional cam girls streaming live on ImLive, though the selection in the site's dedicated College Girls category is much less, around 25 to 30 at any given time. At least you know that if they're on ImLive, they've been vetted and know just how to shimmy and shake in front of their webcams to make you weak at the knees, and the college cam girls are no exception.
ImLive has to be in the ranks of the best premium webcam sites of all time. Why? Well, because if, on the off chance, you don't find a college girl to be your perfect prefect, you can always Fulfill Your Fantasy. This link that you'll find in the member's area of ImLive lets you send out the details of your dream college date to all of the site's models to see who can indulge it, and you.
Any private show you pay for at ImLive is recorded for you, but you only have 3 days of free access to it, after, which you'll have to pay to watch it again. So, if found a college girl you know you'll be visiting in her dorm room again, you may want to subscribe to her Discount Club, if she has one. Alternatively, look to see if she's selling Prepaid Sessions. These are blocks of time you can purchase up front at a discount and then schedule in advance with your college girl, so you'll always get time with her when you want it.
---
Stripchat.com
Stripchat is a freemium service with premium features that puts it firmly in the running on any 'best of' list. In fact, it's one of only a handful of webcam sites offering hundreds of streams for viewing in virtual reality and supporting all major headsets. As you browse, Stripchat learns your style and proclivities, to build your own area of Recommended cam girls that'll grow and change as your tastes do.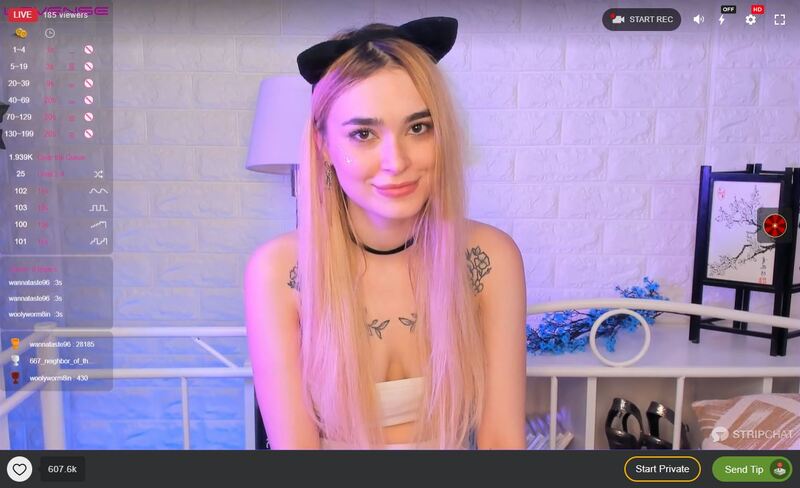 Plenty of Stripchat cam girls let you record your private session for free and even more allow you to record their public shows for free. Just browse to the Recordable category and hit Start rec. If you go private, be warned that many college cam girls require you commit to a minimum of 10 minutes. Why? Because like many other freemium services, they stand to make a ton in tips from their open shows, so you have to make it worth their while to give you undivided attention.
Stripchat doesn't have a category dedicated to college girls, but you won't miss it on this overactive webcam site. A quick glance is all it takes to see plenty of girls in the co-ed and college age group. You can also use Stripchat's Age list to browse the Teen 18+ and Young 22+ cam girls.
The All Categories tab gives you even more, detailed browsing choices, like Young 22+ Colorful, Young 22+ doing striptease, Teen 18+ with dildo, Yoga Teen, and Twerk Young 22+. If you're still (unlikely) short on browsing inspiration, check out Stripchat's Blog and Top Models.
---
Cherry.tv.com
Cherry.tv is a new, advert free sex cam streaming platform that already has over 150 cam girls always online, mostly in hi-def, with a growing number offering full 1080p HD feeds. Cherry.tv's loyalty program rewards your use and tipping, and shows off the current leaders. Most cam girls are popping their virtual cherries on live cam in free, open chat rooms. All you have to do is click and come again.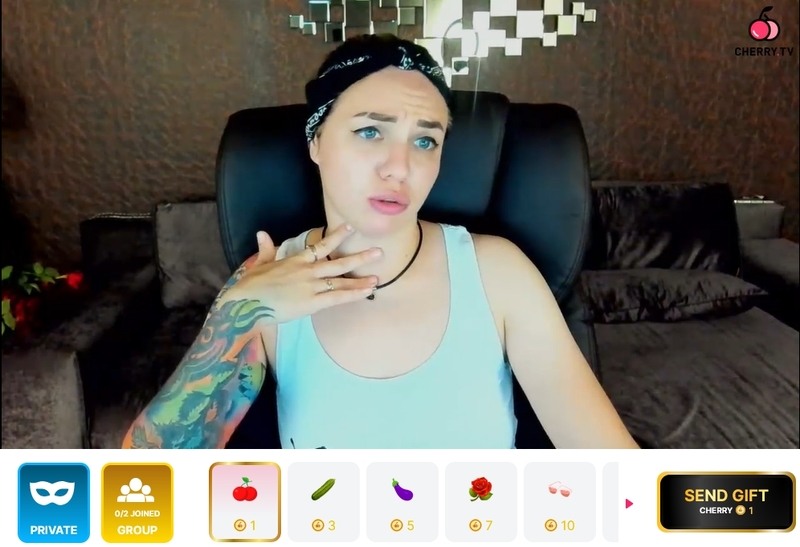 Perhaps Cherry.tv's greatest appeal lies in how new it is. Launched in 2021, this live streaming platform is still recruiting, making it a great place to find amateur cam girls who also just so happen to be college age girls from around the world.
Streaming from the privacy of their dorm rooms or via mobile, and fueled by tips that keep the college education following on and off campus, Cherry.tv is appealing to all budgets. Most girls also offer Group chat sessions which are a semi private way to enjoy more attention at a lower rate.
The majority of cam girls are Caucasian amateurs with a range of skill sets and, because the site is still so new, they have a lot to prove, which means they'll go even further and harder for your following and tips. There's a row of tag filters at the top of the gallery and the search bar lets you look for 'college' girls. You can then follow as many cam girls as you like to easily find your way back to them.
---
Chaturbate.com
When it comes to sheer choice, few other live sex chat sites can compete with the over 4,000 streams you'll get from Chaturbate whenever you visit the site. As well as a selection of regular celebrity porn stars, you'll see plenty of amateur, fresh in college cam girls showing off their wares from dorm rooms, alone, with friends, or with some frisky freshmen.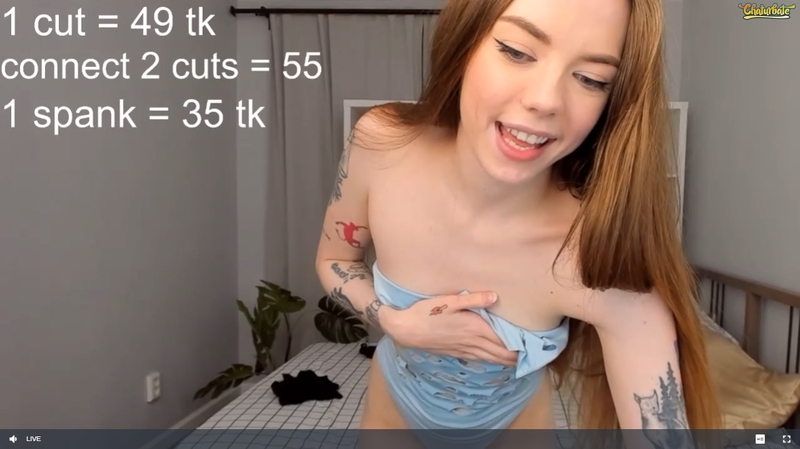 Shows on Chaturbate can get pretty hardcore and jam packed with viewers, so for any kind of personal attention, private is the way to go. But, like many other similar platforms, the college girls can and often will decline. Often with over a thousand horny supporters in any room, Chaturbate's salacious sophomores can be raking in a small fortune from tips, making your private cam session less valuable.
Above the Chaturbate galleries are clickable tags for the most sought after cam categories and where you'll almost always find #18, #young, and #teen. Any of these will direct you to a range of college cam girls streaming live. Unfortunately, Chaturbate's search function is less accurate. Looking for live college cams will give you results across the spectrum, from girls who have college in their scree names, to girls who have mentioned the word anywhere in their online presence.
Another route you can take is to be found at the bottom of the pages. Here, you'll find a heading for Free Cams by Age with links to Teen Cams (18+) and 18 to 21 Cams. There's also the option here to browse the galleries by how many tokens per minute a private show will cost you.
But, wait, here's a true insider's tip for you: At the end of the list of top tags above the cam gallery, go to more tags at the very end. By default, this long list is jumbled, so click on the down arrow next to the Hashtag heading that you'll see in the dark blue bar, which will rearrange the tags alphabetically, usually from Z first, so click again to get to A first. C usually starts from the second page. From here, you'll see tag links to #collegegirl and even #collegeboy.
The selection here is small, so you may be wondering why all the effort to find it? Because the girls here tend to be genuine college girls with all the college trimmings to go with their live cam shows, like their dorm rooms, room mates, frat parties, sorority houses, and piles of textbooks on their desks.
---
Conclusion
You don't have to look far to find college girls and risque co-eds in live sex cam shows. All of the sites featured here have them in spades, some with dedicated categories, others without, but all with a scintillating selection of these youthful beauties getting frisky on live cam.
If we simply had to pick one to lead the charge, we'd have to choose CamSoda this time. With an almost boundless range of free cam shows, hundreds of which feature college girls and co-eds, free recordings of any private chat you pay for, scheduled live porn star shows, custom videos on request, and the option to freely activate your webcam in public chat using Chrome web browser, there's much to love about this A++ webcam platform
Back to full list of sex cam blog posts
---