Best Domination and Submission Webcams at Top BDSM Chat Sites
Get your safe word ready. When entering into the world of domination and submission there is no telling how things may develop. Whether you want to play as the one in charge, or if you prefer to be given the commands, it's a smart move to lay down the ground work first, and establish some rules. Whether you are in a bedroom or a cam room, the same rules apply.
Here, we are focusing on the best BDSM webcams with the top performing domination and submissive cam girls online. These are the top sites that offer the best in model selection, pricing, and streaming quality. We've also published an article of the best fetish cam sites covering the entire realm of fetish proclivities.
---
LiveJasmin.com Delivers Dominating Darlings in High Definition Video
Without a doubt, most of the ladies at LiveJasmin.com are Dommes, or the dominant ones. Which will make you the submissive one. But just ask, and the models will be happy to switch to being the submissive. Remember, this world is built on respect and clarity of mission. Just set your goals at the outset, and let the play commence.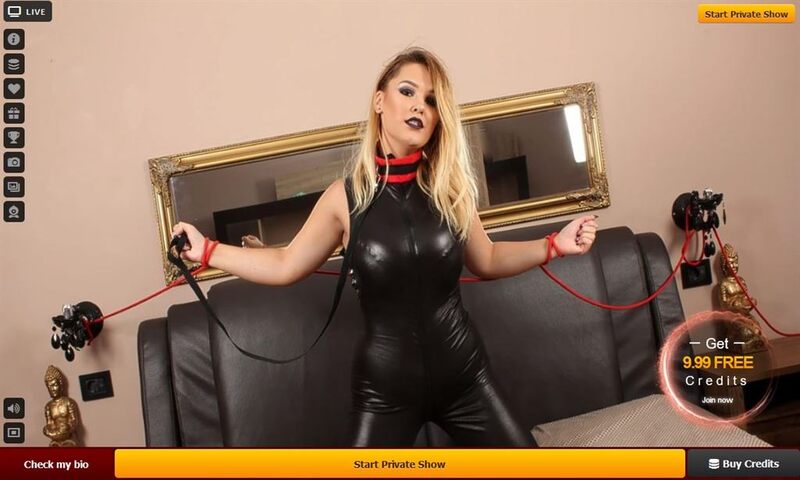 The model selection at LiveJasmin.com always has us coming back for more. There are those few models who seem to have made this into a full time profession and they can nearly always be found active online. But most of the girls have a program, where they'll come online at scheduled times throughout the week. Following a schedule, or setting an appointment with a model, will always be your best way to maintaining a relationship with a Domme or Sub. In the Willingness category at LiveJasmin, you'll find both sub-categories for Dominant or Submissive. Most girls you'll find operating out of both categories, which means they'll switch playing rolls if you request.
The affordability of the live domination cams and submissive cam girls at LiveJasmin make them a top choice for your very personal fetish. In the open chat rooms, it's free to start chatting with any model. Use this time to start a negotiation for defining the relationship, and see if a particular model can do for you what you want. When you do enter into the private rooms with a girl, you'll see the lowest end of the scale charging about $1.50 a minute. Every model will have her own pricing set, with average rates coming in at around $2.70 a minute. Cheaper options include peeking into an ongoing private chat, for close to $1.00 a minute, or you can jump into a group chat at a heavily discounted price.
Pain and Punishment!
Not really. Well, only if you desire. And that's the point. Whatever you desire, and with your own limitations set, you can create a relationship with the ladies of LiveJasmin that can become something you won't find in the everyday vanilla relationships your life may be full of.
For years now, LiveJasmin has been ahead of the pack in service and product. They don't mess around with sub-par cams and aesthetics. Their commitment to excellence has them requiring that each model broadcasts in at least HD720p, with many models streaming at HD1080p. And the number of models they have on their platform has bloomed to extraordinary numbers. Without a doubt, you'll find a tantalizing model ready and waiting to give or take command.
---
FetishGalaxy.com is Hyper-Focused on the Fantasy of Command and Obey
FetishGalaxy.com is a veritable source for all things fetish. So, if you've got more than one devious predilection, then you have found your spot. But, if you are strictly looking for some of the best BDSM webcams, then don't let the Feet Cams and Smoking babes distract you. Get straight to their Dommes or Subs and prepare yourself for some online play. If you do find the Feet Cams getting your attention, then please read our article on the best feet cam sites.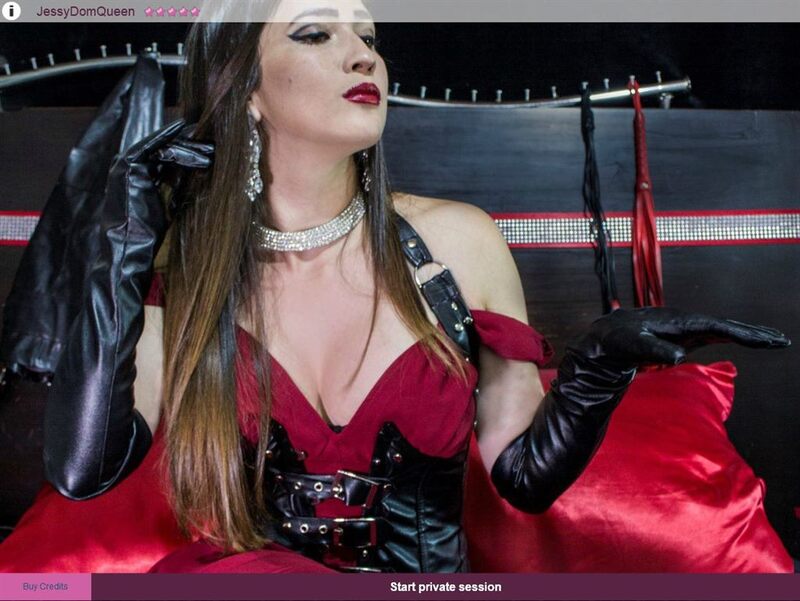 There are always plenty of models online ready to act as your dominatrix or your submissive. In the main BDSM category, you'll find the two sub-categories for Domination and Submission, along with others like Bondage, Jerk-off Instruction, Whips, and Torture. The one thing we found that was somewhat bothersome was that many models on the site want to classify themselves as Domme or Sub, even though that isn't necessarily their specialty. They do this so that they can appear in more of the category searches. In any case, Fetish Galaxy proves itself to be a top destination for BDSM with hundreds of models online, and always at least 40 active at any given time.
One of the better deals for domination-
The pricing at FetishGalaxy.com makes it a very competitive option in relation to the cam sites in our listing here. Private one-on-one chats with experienced dominatrixes and submissives will start at $2.00 a minute. If a model is newer, you can catch her for as low as $1.00 a minute. Other cheaper options include the Happy Hour Chat for just under $1.00 a minute, or you can sneak a peek into an ongoing chat for 33% off of the original chat room price. Also, Fetish Galaxy has regularly scheduled Pornstar shows, where they hire some of the most well-known celebrities for an online sex show. These shows are completely free for all members who hold any amount of Credits with them.
Do you have Orgasm Control?
Well here's your chance to test yourself out. Orgasm control and denial is a favorite among Domination and Submission fans. If you've never held back and always have gone for the finish, then you could be missing out on some unique pleasures. Our experience with the models at FetishGalaxy proved fortuitous. They went above and beyond to perform extraordinarily well as dominant and/or submissive cam girls.
---
LivePrivates.com Brings the Pain and Punishment in High Quality Streaming
LivePrivates.com does justice to their collection of professional dominatrix cam girls by delivering them in high quality streaming video. Their commitment to excellence in product is only matched by the level of professionalism of their working models. Whether you're looking to serve or to be worshipped, we believe their is a Domme/Sub cam model perfect for most guys' needs, just waiting to be taken into a private chat.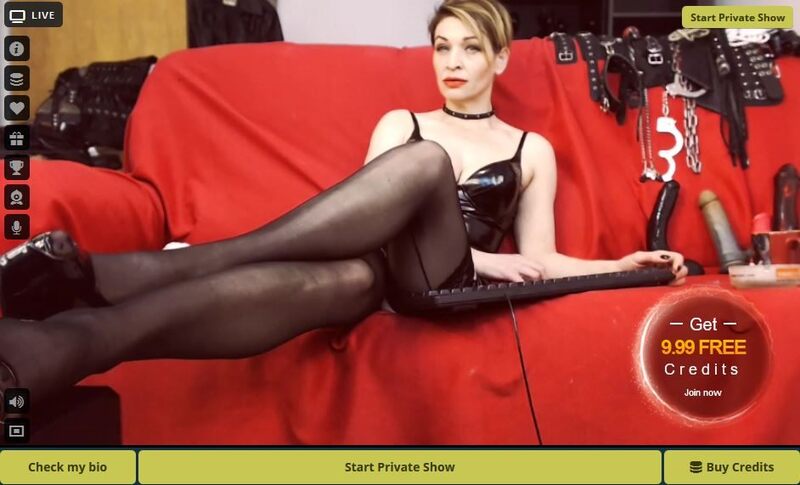 The models performing at LivePrivates.com are professional and skillful. They have some of the best BDSM webcams we've found online. Most, if not close to all the models in this category are dominatrixes, though there are many submissive cam girls to choose from. And a handful of them are ready to switch roles if you ask them.
On the average, you will shell out about $2.99 a minute for private chat rooms. As every model does set her own rates, you'll be able to find many that are on the lower end, charging close to $1.50 a minute. Other cheaper options include peeking into an ongoing private chat for close to $1.00 a minute. This is a great option if you want to get to see how a model performs in her role as a commanding dominant, or a servile submissive. And of course, there are popular group chats offered at largely discounted prices.
Are you into erotic humiliation?
Who isn't? The girls at LivePrivates have a lot of fun doing what they do, and it shows. Whether you are the Dom, and enjoy being served and worshiped, or you prefer being dominated, the ladies here are experienced and knowledgeable. Taking a look into the assortment of live domination cams and submissive cam girls at Live Privates, will be a test in itself, as you'll be tempted over and over.
---
ImLive.com Offers a Kinky Selection of Domme Darlings and Submissive Slaves
Imlive.com has been a favorite of ours, for years. They have an enormous number of cam girls online, and they cover just about every niche and fetish that can be identified. The Domination and Submissive cam girls are worth a visit if your looking for some pain and punishment.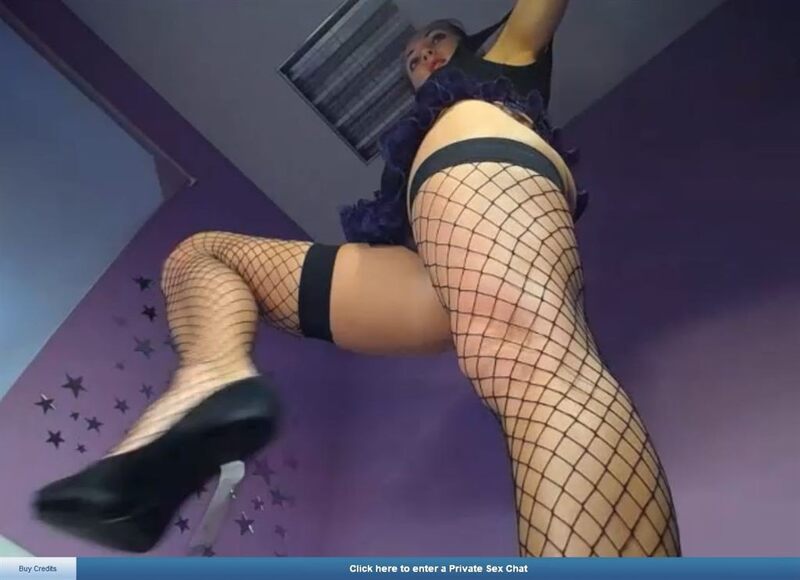 Without a doubt, Imlive.com has a ton a models ready and waiting to go into private chat. Their Dominant models are skillful in erotic humiliation and corporal punishment. While their Submissive models are great at surrendering and being obedient. When you use the sites search option to find these models, you'll be shown only the models who are active at the moment you are online. If you would like to see all the models that operate in the Dominant and Submissive categories, you'll need to perform a keyword search. From the results, you can add the models to your Favorites list, so that you are notified later when they come online.
Pricing at ImLive is on the cheaper side in relation to other cam sites. The more veteran and experienced cam girls can range from $2.00 a minute, and up to $5.00 a minute. The newer models on the site can be had for as low as $1.00 a minute. In their group cams, they offer the option to add more cams to your chatting experience at a $0.70 discount off the models normal rate.
Jerk-off instructions - Do you need them?
The beauty of engaging with these live domination cams comes into true light when you realize that you've been doing yourself wrong all this time. Let the ladies at ImLive guide you through a session where they take control over you. Or maybe you're already a master, and you've got something to teach them. Whatever the case, the Dommes and Subs at Imlive are worth playing around with.
---
Flirt4Free.com Offers Real Live Dominatrixes and Subs in Roleplaying Games
You won't get it unless you learn to ask for what you really want. This is the philosophy so clearly guiding the Dominant and Submissive role-playing at Flirt4Free.com. This is a site clearly dedicated to this rarefied fetish we find ourselves drawn into. You'll not only enjoy the bossy or docile cam girls online, but also the written content they publish. Think you've missed something about this select desire of yours? Then take the time to read through their knowledge base.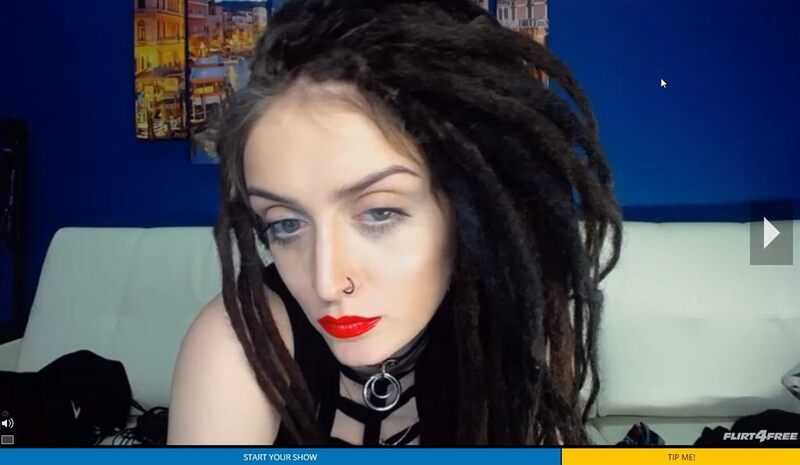 The Flirt4Free.com selection of models performing in the Domination and Submissive realm is plentiful. They consistently have a fair number of models ready to take orders or dispense commands. Just as noteworthy as their models are, is their section called, BDSM & Fetish Play Education. Found under the main Fetish tab of their homepage, you will be directed to an archive of articles and material to be used to educate yourself on everything from Jerk-off Instructions, Orgasm Conrtol and Denial, Pain and Punishment, and Erotic Humiliation, just to name a few of their wide-ranging topics.
Flirt4Free.com is not free, but they won't break the bank either. Private room chats range from $3.00 to $6.00 a minute. On the pricey side, they have some Premium Porn Webcams that go from $7.00 to $12.00 a minute. They also have Semi-Private Chat where a limited number of members are in the same chat room for near $3.00 a minute. And on the cheaper side, you can find group chats and voyeur chats for as low as $1.00 a minute.
Is penis humiliation your thing?
If you haven't yet, then it's time to submit. If you've always been the one in charge, then why not flip the script and let yourself be dominated. The models at Flirt4Free know what they doing, and if you are new to things, then they will guide you through to the other side. Domestic servitude and consensual slavery never looked to good.
---
Act Now to Get Started and then Surrender Yourself
Our listing of the top five best BDSM webcams with a focus on Domination and Submissive cam girls, is a quick, yet thorough rundown of the webcam sites we feel offer the best deals and provide a high quality level of entertainment. We recommend giving any of these sites a try, but if we had to choose just one, then it would have to be LiveJasmin.com. They simply provide the best overall product at their price point.
Back to all articles about sex cams
---