6 Best Cam Sites for an Online Strip Club Experience
Last Updated
September 13, 2022
When it comes to which webcam sites give you a strip club experience - the simple answer is all of them. The majority of the veteran cam sites originally started out as online strip clubs. The girls would strip in front of a cam with the viewers giving them virtual tips (which they could cash in for actual money) in order to get them to take it all off.
Today these online strip clubs have morphed into adult live cam sites where many of the performers do far more than just dancing in their birthday suit. However, they still attract a large number of professional exotic dancers that move between offline strip clubs and online cam platforms. The result? you get a virtual strip club experience online without ever having to leave your home.
---
LiveJasmin.com
There are all types of strip clubs, just as there are cam sites. Some clubs feature amateur dancers looking to hustle a few tips on the side in a club selling watered-down beer. Others feature professional strip girls who are the best in the business, performing from clubs offering the best champagne and the most luxurious settings. LiveJasmin is definitely the latter. This is the undisputed queen of cam sites. It attracts over 1,000 performers mostly streaming in HD from professionally lit and stylized studios.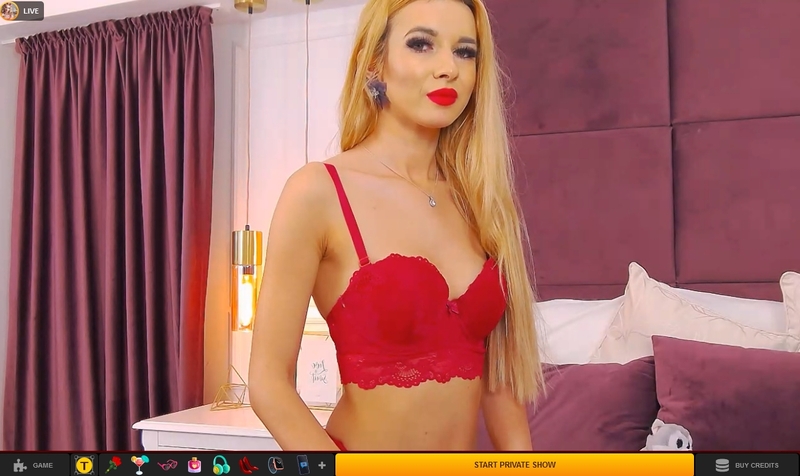 Several of LiveJasmin's performers are skilled strip dancers that can easily be found by selecting the Dancing search tag from the menu on the homepage. If though, you're looking for some free stripping, this isn't the place to be. These cam strippers are at the top of their game and will give an amazing show, but you'll need to take them in to a private session to see their unique talents.
However, for a few minutes of some risque action try checking out the performers hosting a VIP Show. These shows are multi-viewer experiences, just like in a strip club. Prior to starting the show, the cam girl stripper does a teaser in order to get viewers to sign-up for the show. The teaser sessions often push the boundaries and show a glimpse of what to expect if you buy a ticket for the show. A VIP show comes in at around $4.00 for a 5-minute show and once the show kicks off - everything else comes off too.
If though you want a lap-dance where it's just the two of you, you'll have to invite the girl into a private session. Prices for an exclusive cam strip performance average out at around $2.40 a minute. Rates though at LiveJasmin don't include cam2cam. If you want your stripper to watch you as she removes her clothes piece by piece, you'll need to add on an additional $1-2 a minute. Same again if you want to use your microphone to talk to her.
LiveJasmin has some great promotions that give you free live cam credits, or discounts on credit packages. For instance, if you link your account to a payment method, the site comps you 9.99 free credits and you don't even have to make a purchase in order to score them. Also before every purchase, the site has a promotion wheel that can cut your price per-credit by up to 90%.
---
ImLive.com
The cam strip club experience at ImLive can literally be designed by you. This low-cost c2c inclusive cam site features a unique feature called Fulfill Your Fantasy. You can state exactly what type of performer you're looking for, how she'll perform, what she'll wear, and even if you want a stripper pole involved. The girls that tick all your boxes can then bid on the privilege of being your chosen cam stripper. You then get the perfect performance at the lowest price possible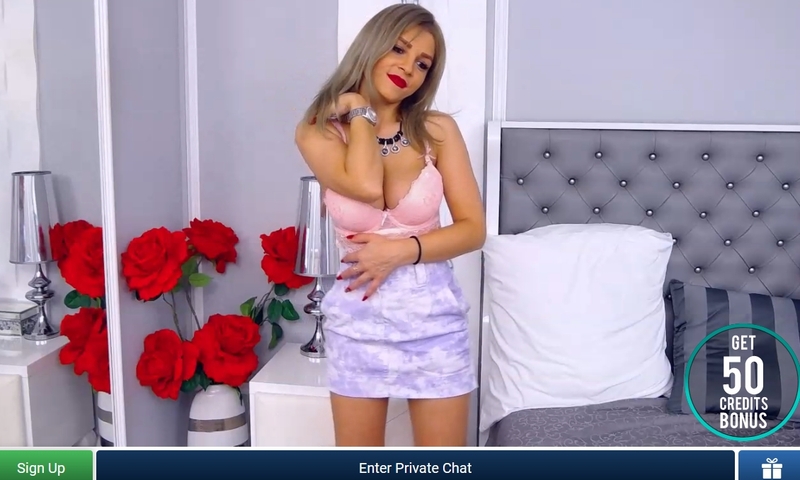 ImLive has around 600-700 models performing 24/7. However, there's no way to narrow down your options to those who are experienced cam dancers. What you can do is use the site's free multi-viewer tool that lets you view six live feeds at the same time. Once you find a girl that piques your interest, you simply enter her free cam chat room and ask her if she dances and maybe ask for a quick preview before inviting her into a private online strip session.
For a virtual strip club experience where you get to enjoy a show with others and only need to tip in order for the girl to remove her clothes, a Candy Show is just what you're looking for. These multi-viewer performances cost around $10 for a 20-minute show. Before a stripping cam girl starts a show she hosts a preview where users can get a peek of what to expect before buying a ticket to the upcoming session. These are great ways to get a free, albeit short show, and don't cost anything unless you decide to fork out on the full performance.
When it comes time to take your fave dance into the back room for a private dance date, prices include cam-to-cam and dual-audio usage and average out at a budget-friendly $2.50, making ImLive one of the cheapest and best private c2c sites online. Pay attention though, before entering any paid-for show, to the quality of the stream. Not all the cam models use HD feeds.
Like LiveJasmin, ImLive also gives out free credits to users who add a payment method to their account. Here you get 50 free credits for validating a credit card's details - no purchase necessary.
---
Flirt4Free.com
Flirt4Free is a premium cam site with around 600 semi-pro and pro models looking to party 24/7. If you're looking to sit back and enjoy a striptease with like-minded viewers, but don't want to compromise on the quality of the show, the streaming quality, and the skill of the stripper - Flirt4Free has you covered. Did we mention, some of the best cam stripping shows here won't even cost you a penny and you're getting the best of the best?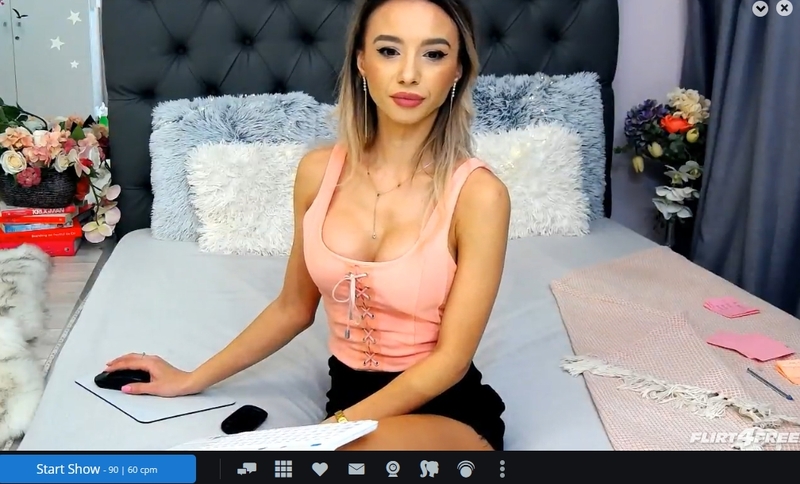 Unfortunately at Flirt4Free, there's no easy way to find the girls that cam from home and strip in clubs. What you can do though is take a look through the site's library of videos and select those tagged as striptease shows. There are over 4,000 to choose from and all feature Flirt4Free performers. While they all cost a few dollars to watch, you can see from the snapshots and the info which models specialize in cam stripping and you can then add those girls to your list of fave performers and take it from there.
When it comes to joining others and watching a girl strip off on cam, the site has two types of shows, Party Shows and Group Shows. Party Shows are sessions where tips fuel the action and the performer has a meter indicating what she'll do once she gets a cumulative number of tips from viewers. Many of those shows are just like strip teases in clubs. Group Shows are multi-viewer shows hosted by the model. You purchase a low-cost ticket and get access to a ten or more minute show which generally involves the model performing a range of acts you won't see in any strip club, but they always start off with a very kinky striptease.
A private cam striptease at Flirt4Free will cost you around $3.00 a minute, inclusive of cam-to-cam and 2-way audio. Many of the models will offer a lower rate than advertised if you contact them and pre-book a session of at least 10 minutes or more. Others offer promo codes that give free extra minutes.
Like the previous two premium cam sites, Flirt4Free also gives free credits to users who verify a payment method such as a credit card. You get 120 free credits to spend without having to make a prior purchase.
---
Stripchat.com
If you're not sure what you're looking for in an online strip club experience, Stripchat is here to help you out. This freemium cam platform has something for every taste, including tastes you didn't know existed. From amateur wannabe strippers practicing their moves from the pole in their bedroom to retired professional strippers who like to get out their costumes and stilettos for one more whip around the room. And, it's even got virtual reality (VR) cam strip shows. Yep - if you own a VR headset - you can enjoy a strip show that's as immersive as the one in your favorite strip club.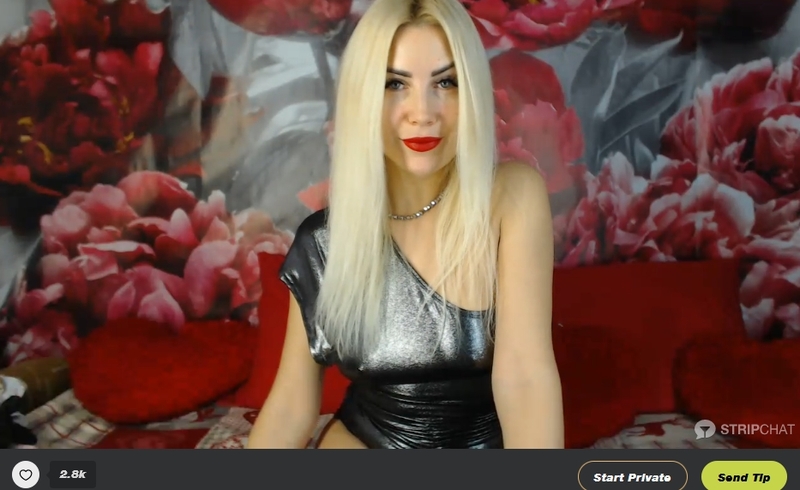 So imagine a menu of over 2,000 strippers. It's impossible to look through them all. However, Stripchat comes to the rescue with a great search engine that then lets you narrow down all the potential performers by age, appearance, body type, kink - and, of course all within the group of girls that strip on cam.
First things first, though: Stripchat is a freemium cam site, which means anyone can host a room here - leading to a wide range of models. Some are far more amateur than others, and some use slow SD cams, while others not only use HD cams, but also feature virtual reality headset compatibility.
As a freemium site, it also means the girls are free to do what they want in their open chat rooms. Like strip clubs, tipping the performers encourages them to get wilder and wetter. However, when it comes to watching a babe twerk and strip, most prefer to do this in private shows. In fact, a girl who is actually wearing some clothes in her chat room is less common here than those hosting in their birthday suits.
What's great about Stripchat is that the snapshots of the performers are grabbed moments before from their live video feeds so even without clicking into their personal video chat rooms, you can see more or less what they're up to and whether stripping is something they've yet to do - or whether the clothes are already off.
Most of the more skilled performers and those streaming in HD ask in the region of $2.40 a minute for a private show, slightly higher (though not much) if you're looking for at the models with virtual reality feeds. One thing to bear in mind is that most of the cam strippers here won't enter an exclusive strip show unless you commit to at least 10 minutes or so in a paid-for mode.
While the site doesn't have any promos or deals to speak of, it does have an hourly giveaway where 10 registered online users can each win about 5 dollars in tokens for free.
---
Streamate.com
Streamate offers a slightly different type of online cam stripping. It looks and works the same as other live cam sites, but on this platform, you get a pay-as-you-go strip cams experience. You don't need to pre-purchase site credits or tokens and hope you have enough to get you through the show. Instead, you simply link your account to a payment method and only pay when you end the session. After all, there's nothing worse than the cam closing just as the model is about to reveal her money-making assets.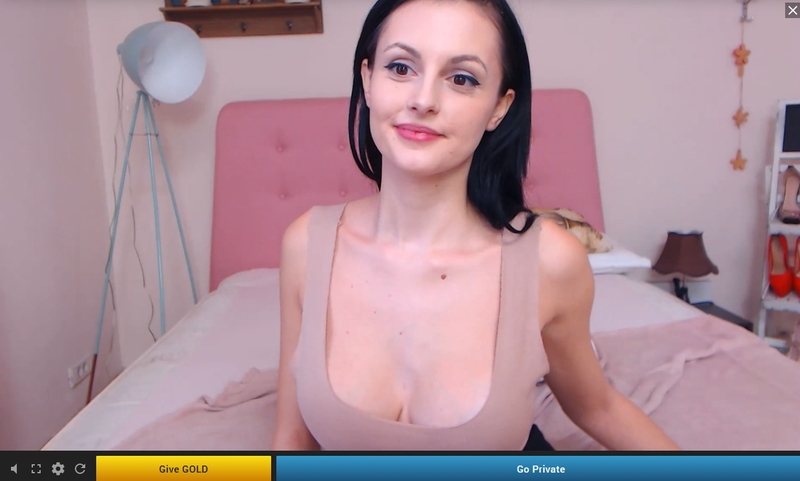 Streamate has around 1,500 potential strip partners to choose from, most streaming in HD. It also features a few girls that are really into stripping, so much so they have a pole in their rooms. To find these pro-performers all you have to do is write Pole in the search bar which is located on the top right of the homepage and all those rooms tagged with Pole appear. However, a word of warning, even though there are quite a few performers with a pole they don't tend to be online as much as other girls, so be prepared for slim pickings as most will be marked as Offline.
If a stripper pole isn't a must in your cam strip adventure, a great way to see a cheap strip is to join a Gold Show. These are shows hosted by the model and cost a set fee (normally just a few dollars) to get access to. You and other viewers then get to enjoy what normally becomes a very kinky experience that starts off with a seductive striptease.
If though you want to be the sole focus of the girl's moves you'll need to invite her into a 1on1 date where she'll strip according to your directions. Prices for a privates cam strip show come in at around $2.70 a minute.
If you're worried about over-spending, the site has you covered. It implements a daily max spend that once you reach, you're cut off from spending more until the next 24 hour period. If you want to lower or raise the max spend you can contact the site and they'll adjust your limit accordingly.
---
Chaturbate.com
Chaturbate is the world's largest cam site with thousands of free live shows taking place 24/7. While you may think this obviously will ensure you find the cam stripper of your dreams here, it's not that easy. Firstly, finding a performer who keeps their clothes on can be quite a mission in itself. Secondly, the search engine here isn't the best. You'll very quickly find yourself eyeing snapshot after snapshot hoping you'll find a babe that hasn't already stripped off and started her very kinky show.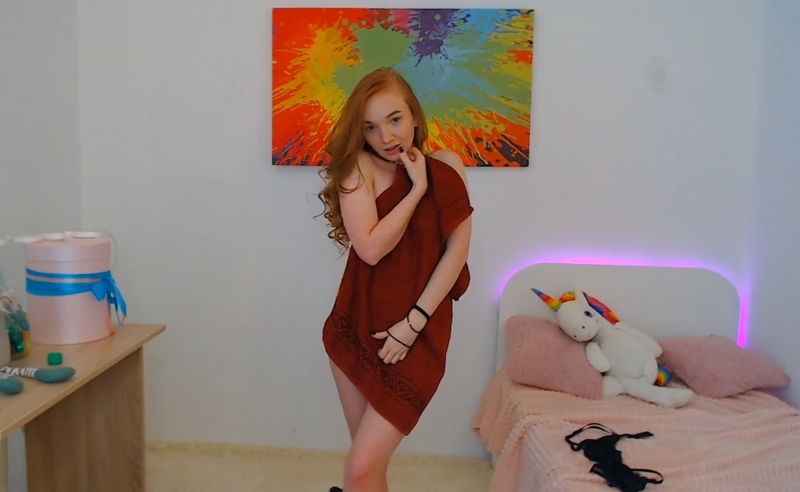 Saying all that, if you haven't yet visited Chaturbate - what's keeping you? Over 4,000 rooms stream day and night featuring every type of host in every setting. From verified adult cam stars and world-class strippers, some of whom use amazing 4K feeds, to amateur exhibitionists who love to strip and need very little encouragement.
There are a few (a very few) performers who won't take their clothes off in a free show. These tend to be the more in-demand models and when they give a strip show, it's on par with any performance you'll see at the most exclusive clubs. A private show with these ladies will set you back around $3.00 a minute.
Recently the site implemented a new, and much-awaited for feature - and that's easy cam-to-cam shows at Chaturbate. You can now turn on your cam in a show with just one click in both a private show and even in the model's free chat rooms. Most performers will ask for a small tip in order to turn their free show into a free cam-to-cam show. If they allow it only they can see your feed - not other viewers. A few friendly ladies will even let you open your cam for free. But if they do, you'll still need to have tokens in your account, even if you don't have to pay for it. It's a rule of the site - not of the model.
---
Conclusion
Enjoying an online strip club experience is as easy as opening your computer, choosing one of the above platforms, finding a girl in a couple of clicks and sitting back on your chair, and enjoying a show from the comfort of your home. It'll make you think twice about why you ever need to leave the house to see a girl strip off.
With so many options to choose from and almost limitless girls twerking and teasing, the hardest thing about online strip clubs is narrowing down your choices. You can select her hair color, body type, chest size, ethnicity, age, and even if you want her to end the show with a special trick or two.
Out of all the above-recommended cam sites like strip club, LiveJasmin has by far the most exclusive dancers. Girls you'd normally have to pay a fortune in entry fees to see at an upmarket gentlemen's club. However, at LiveJasmin not only is it far more affordable, but you also get to enjoy an exclusive performance for just a few dollars and don't even have to get off your couch. A win-win all around.
Back to full list of sex cam blog posts
---