5 Best Webcam Sites to Watch Live Girls in Spandex
Last Updated
September 03, 2022
Girls in spandex always look damn hot! A tight fitting Lycra suite on the right babe will outline her body lines and detail her sexy curves making her not only drop-dead gorgeous, but also devilishly ravishing!
There's simply no denying that spandex on a sexy cam babe, can be an unequivocal turn on.
We inspected all the top cam sites, and decided on these 5 strong contenders, as the best sites for viewing live spandex fetish porn.
CamSoda.com
CamSoda is currently our favorite freemium cam site. While the site doesn't have as many models as LiveJasmin, there is one feature which makes it amazing in the search for cam girl in spandex. On CamSoda, you get live previews of every room on the page, rather than one room at a time. All you need to do, is leave your mouse over any of the thumbnails. You don't need to ask girls to put on spandex, you can just scroll through the pages until you see one wearing one right now.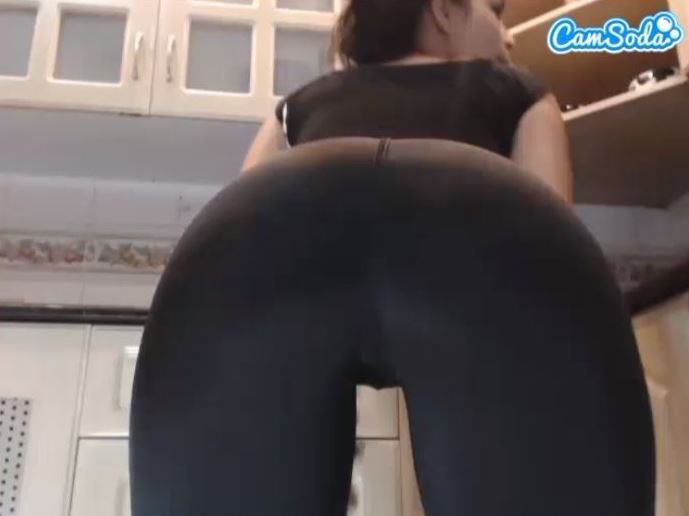 If none of the cam girls are wearing spandex, or if none of the ones online suit your tastes, you can go around and ask individual cam girls. You will find that the cam girls on CamSoda are very responsive. The chat rooms don't get as full as other sites, so you always have an opportunity to get to know the girl you are talking to.
As a free cam site, there is a ton of nudity on CamSoda, you will actually find that you often have to tip the girl to put on a pair of spandex, rather than take them off. The amount the models expect to be tipped for different things, changes from model to model.
Likewise, you will find that the cost of private chats on CamSoda changes from room to room. The cheapest sex cam rooms on CamSoda start off at $0.60 a minute. You can't filter for them and they can honestly be a bit of a hassle to find, but they are worth the hunt.
An average private chat on CamSoda will cost in the $1.20-$3.00 range. Most rooms are HD. The site also enables you to open your cam on mobile and, thus, enjoy interactive live video chats on the go.
---
LiveJasmin.com
LiveJasmin has been getting guys hard and girls wet for years already, and happens to also feature a bevy of models with Lycra outfits on stand-by. Browse the main gallery for starters and whet your appetites a little, before delving deeper into the secret world of spandex sex cams. Though LiveJasmin isn't specifically a spandex porn site, using the manual search bar and typing Lycra will yield great success, as cam babes who are into wearing spandex are immediately displayed.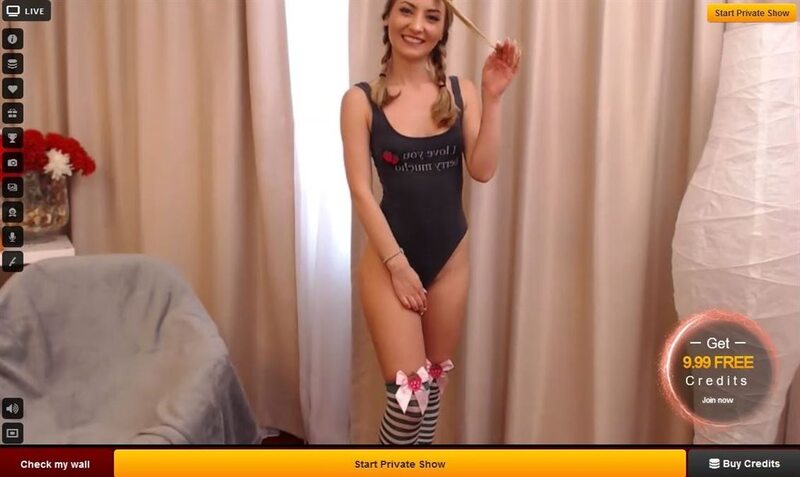 It might just be that the models aren't all wearing their sexy Lycra suites they profess to own, but that shouldn't stop you from visiting and checking the talent out. Find a cam babe who pleases your eye, and take her into a private session, where she would be happy to don the spandex outfit that suits your wants and needs.
The private sex shows at LiveJasmin are all top notch, and feature excellent quality high def video streams. As is this site's policy, every chat room runs HD camera feeds, which means crisp images and dynamic motion. Superior cams and stellar model performances, wows the masses and keeps them coming back.
Pedigree live chat sites don't come cheap, so expect to pay a private rate of around $2.40 per minute for hot spandex sex chat. Cam2cam and 2 way audio when available usually cost an extra 1-2 dollars a minute each. Taking into account the overall quality, this chat rate works out only slightly higher than its competitors. In addition, much like CamSoda, you'll be able to engage in cam2cam chats from your mobile device.
---
ImLive.com
ImLive is a cheap sex cam site with a ton of babes. There aren't any HD webcam rooms at all, but you can find a decent selection of HQ chat rooms to choose from. While ImLive doesn't have the preview capabilities that CamSoda does, ImLive does have a Multi-Viewer. You can flick through live previews of 6 rooms at a time. You can flick through the pages, until you find a spandex sex cam room, or until a girl catches your eye.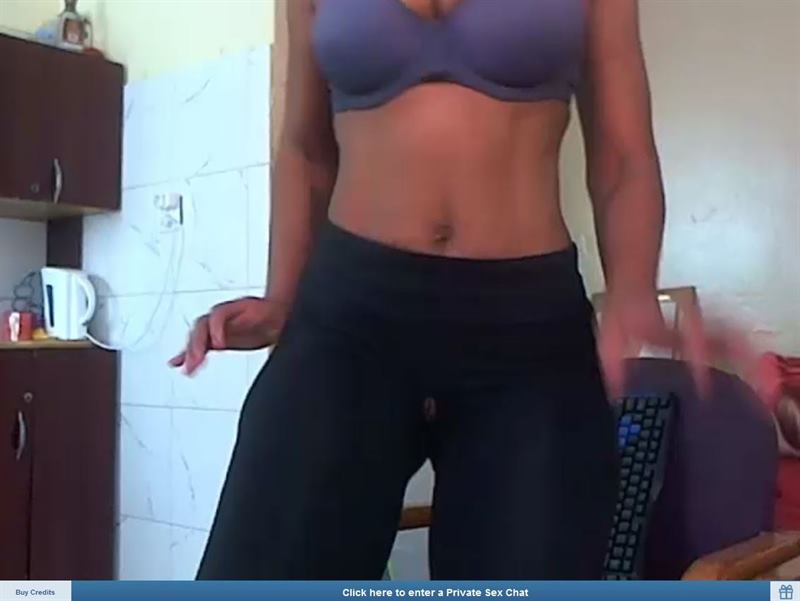 ImLive is composed primarily of professional webcam models. What that means, is that these girls have a ton of equipment and gear, stashed in their closets. You can enter just about any chat room, most of the girls own a variety of spandex, lingerie, and pantyhose to suit whatever you fetish of the day is.
While ImLivew doesn't have any HD rooms, there are a variety of features to keep users entertained. What makes ImLive truly unique, is their fulfill your fantasy center. Basically, you enter details of your wildest desires, and the cam girls that are interested message you. You can mention specific types of spandex outfits, fetish gear, or anything else your heart desires.
What that means, is that you don't have to search for the spandex wearing cam girls on ImLive, you can get them to come to you.
Private shows on ImLive start off at $0.98 a minute. You can find many rooms available for under $2.50 a minute. Cam2cam and 2 way audio are included in every chat, but you will need to turn them on manually.
---
121SexCams.com
Another veteran of the porn world, and our next port of call for spandex sex cams. 121SexCamsis a site, which not only has years of camming experience, but it also has an unbelievable model line up, in a variety of live chat rooms. To catch a glimpse of babes in spandex, you're going to want to start by reviewing the main gallery. It's not always a given, as like LiveJasmin, this website is not strictly a spandex porn site. That said, we have a few tips, to help narrow your search for finding Lycra sex cam babes.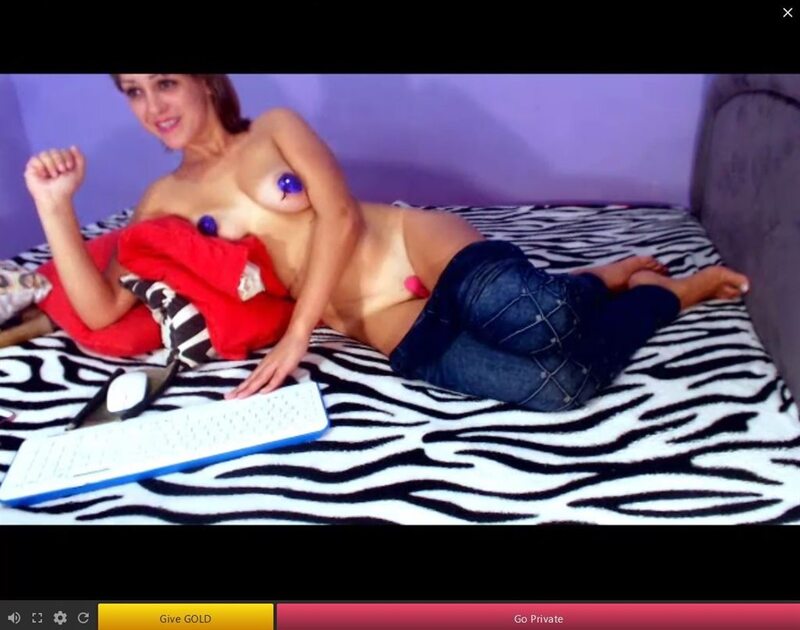 Using the Advanced Search, select both the Latex/Leather and Roleplay categories. We found that browsing these specific rooms yielded the best results in finding women with spandex as part of their change of outfits. Once again, though these wondrous babes may not already be wearing Lycra in their open rooms, they'd be more than happy to oblige in private, and put on their most prized spandex outfit for you to admire.
121SexCams offers a simple enough registration where sign up is free, however a credit card is required. Once registered, Premium members enjoy maximum site benefits, including private Lycra sex cam shows, which are all inclusive of cam2cam.
The camera quality is fair to pretty darn good, as 121SexCams seems to have a mix of SD and HD cam feeds. Despite the availability of HD, it appears to be capped at 720 fps. Now, on most computer screens and hand-held devices, HD720 plays just fine, however when viewed on larger wider monitors, it still shows a little grain in the image. After deliberation, we decided that this point could be argued as negligible.
The private sex chat pricing fluctuates from model to model, so look to hand over around $2.50 per minute for hot spandex sex chat, with an average looking cam babe. We even came across a cam babe who is into wearing Lycra, charging a sexy low price of $1.74 per minute for her private performances.
Next time your craving for Lycra sex cams hits, give 121SexCams a try. With its selection of fine cam babes, a variety of fetish chat rooms, and online live chat support - finding your dream model in spandex shouldn't be too difficult.
---
Chaturbate.com
Found online are many sex cam sites with promises of free sex chat, and then there's our beloved Chaturbate. This tip driven sex cam site hosts models of all sexes and creed performing live, naked and 24/7. While scrolling through the main page may yield a handful of spandex cam babes, browsing both the BDSM & Pantyhose categories seemed to return better results. As is this site's policy, it might just be that the girls in their own cam rooms are already naked, and you'd need to pay, for a spandex teasing show.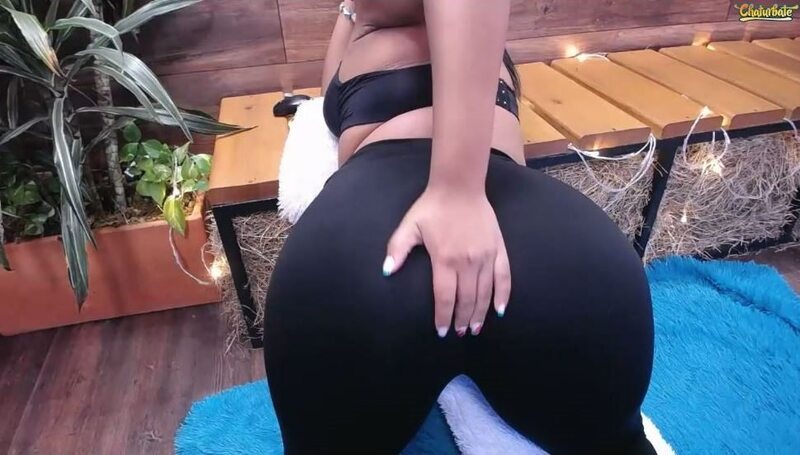 To locate these naughty Lycra sex cam babes, use the (more tags) link, top right of the homepage. Depending on your own sexual orientation, leave the default setting to ALL TAGS, or for strictly babes choose FEMALE TAGS. Scroll through the page until you find your desired chat rooms.
As we've already mentioned, Chaturbate's babes are mostly naked and in action - most of the time, so you need to be a serious whale to get these hard working chat hosts to perform a Lycra strip-tease show for you.
Registration is 100% free, with no credit card requirements. Members have the added advantage of creating and managing favorites lists as well as loading their accounts with tipping power aka Tokens. With these models commanding the attention of the high rollers, be prepared to pay to have your spandex fetishes serviced.
With a blend of SD and HD camera feeds, overall the video chat quality is pretty high. Some hot spandex sex rooms even run at the full HD1080, detailing the model's hot body in the most erotic and pleasing way. Be warned though, as sometimes the models will label their rooms as HD, when they're really not.
While private chat is available, though some babes do offer cam2cam it's a little tedious to get going. You need to set yourself up in your own chat room, and then extend an invite to your desired model (confirm that she's set up for 2-way broadcast first) . Once she accepts and enters, only then can you start a session with cam2cam.
The main attraction to Chaturbate is undoubtedly the wild and wonderful open tip shows. Each model has her own pricing menu of what you'll get for different tips, and most cam babes also include a range of sex toys for added excitement.
Chaturbate is tons of sexy fun, and a glorious site for finding babes in tight fitting spandex suites.
---
Conclusion
Babes into tight fitting Lycra or shimmering spandex, are always a pleasure to behold.
There is an undeniable sex appeal connected to these sexy garments which we've found equally important for the model, as for the guys who wolf whistle! Though not everyday wear, the models who are into it all have their own range of spandex or Lycra to slip into when called for, usually reserved for private sex shows.
If seductive clothing is your fetish, you might get a kick from reading our posts on video chat babes who are into sexy lingerie.
We chose the best 5 spandex cam sites based on: Model and private sex show quality, category selection as well as customer services.
CamSoda takes 1st place. This live chat website features a great number of different models who happen to be into spandex, and are more than happy to feed your Lycra fetishes either in hot public nude shows or behind private closed doors.
We encourage you to head over to CamSoda and check out the babes wearing their 2nd sexy skins. And, most importantly, if you're outdoors, you'll still be able to engage with them interactively thanks to the site's mobile c2c apparatus.
Back to full list of sex cam blog posts
---