5 Best Cam Sites Featuring South American Models
Last Updated
September 18, 2022
South American cam girls can be found on almost every major live video chat site. From Colombia and Venezuela down to the southern tips of Chile and Argentina, models from across the region stream live shows 24/7. While there are huge number of webcam hosts from South America on most sites, it's not always so easy to find a performer who's not only skilled in live cam hosting but also is broadcasting using a reliable HD cam feed.
The following 5 cam sites all have a wide variety of models from the region, while also making it quick and easy to narrow down the options to only those rooms from the region which are using HD feeds and are hosted by skilled models who speak English, as well as Spanish and/or Portuguese. Read on to find out more about each of the top 5 webcam sites with South and Central American cam girls and see which platform is perfect for your cam carnival.
LiveJasmin.com
LiveJasmin is the platform to go to if you're looking for the very best in live video chat performances. From A-list cam models to professional studio settings and HD streams, at LiveJasmin if it's not best-in-class, it's not on the site. There are over 1,000 rooms streaming 24/7 at LiveJasmin, of which 150-200 are hosted by models from across South America. Private show rates aren't the cheapest here, but there are ways to score a great deal and enjoy an affordable exclusive cam2cam session with one of the region's top webcam models.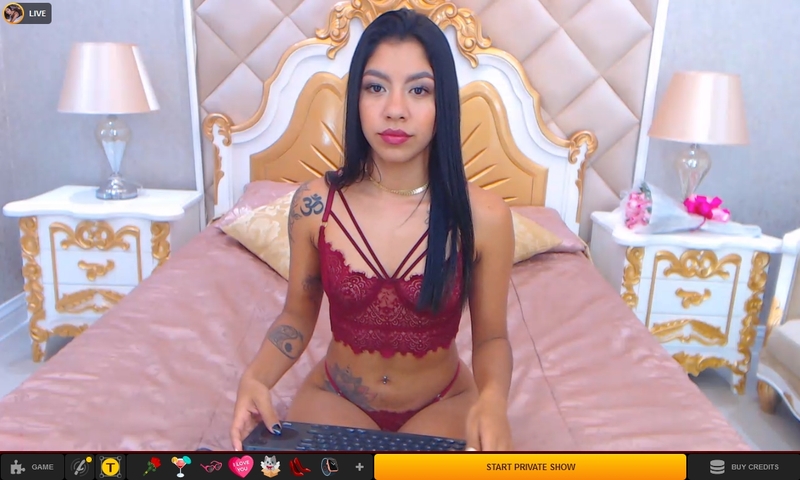 LiveJasmin's homepage menu features a group of links that let you narrow your results via the region the babes are streaming from. At the bottom of the left menu bar clicking on South America immediately refreshes the page to show only the live shows broadcasting from South (and Central) America. However, you won't be able to narrow the options to a specific country. The only way you can find out exactly which nationality the girl is, is by clicking on the photo, entering her room and asking her via her chat message box.
While most girls from countries such as Nicaragua, Paraguay, Mexico and Colombia tend to have dark hair and olive skin, that's be no means a given. If you're looking for a particular look and even fetish you want to see the girl perform, the best option is to use the advanced search. Click on the small icon featuring three lines and three dots which is directly to the right of the search bar. You can then choose the region, as well as a kink such as SPH, squirting and even deepthroat cam girls and of course her hair color, butt size and her age group.
One thing to bear in mind is that LiveJasmin is a premium cam site through and through. This means there's no live sex or nudity in the free cam rooms. For this, you'll have pay for a 1on1 session. On average, an exclusive show starring a latina lover comes in at $2.40 a minute.  But, if you want to open your cam for a C2C session and talk to her using your microphone, you'll be charged an additional $1-2 a minute more for each of the features.
As promised, there are ways to score a deal. The first is to simply link your LiveJasmin to a payment method such as a credit card. Do this and the site will give you 9.99 free credits as a thank you. Also, if a Central or South American cam model has a New or Promo sticker on her photo, chances are she's asking the site's minimum rate of $1.20 a minute. If you see a girl you like with these stickers, don't wait to grab these rock-bottom rates. The prices in these rooms are only available for a short time.
---
CamSoda.com
CamSoda has usually over 1,000 live cam rooms streaming 24/7, with around 150 or so hosted by Latina cam girls and babes from South America. While the quality of the models varies, what doesn't vary is the bang for your buck you'll get at CamSoda. The free shows here are very explicit and you can find almost every naughty niche being performed in front of webcam. If you do pay per-minute for a private session, most of the girls will then give you a free recording of their session so you can re-watch the steamy act over and over without paying a penny more.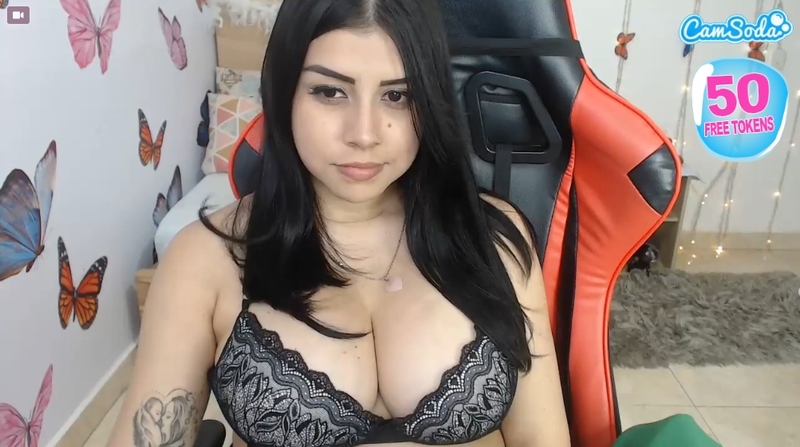 There are two ways to find the hot-blooded latina lovers at CamSoda, you can either select Latin from the Ethnicities group on the left menu, or scroll down and choose Central/South America from the Regions option. Both bring up pretty similar results. The only difference is that with the Latinas, you'll find many hot hispanics who are living in the USA. The other option is solely the rooms broadcasting from the specific region.
Again, there's no way to narrow the choices to a specific country. Some girls do write in their bio which nationality they're from — but you'll usually have to ask them directly. When it comes to enjoying some Brazilian butt action or a Venezuelan playing with her vibrator, the free tip-fueled shows are the most cost-effective modes. And, at CamSoda, if you want to turn a free show into a C2C show you can. Just ask the model and give her a small tip and most will let you open your cam feed and they'll watch you as they carry out your fave act. Don't worry though, only the performer gets access to your live video feed.
If you want some exclusive attention or want to partner with an Hispanic hottie in a specific genre such as SPH or for some JOI cam action, you'll need to pay by the minute for a private session. Most girls from South and Central America offer competitive rates at a low average of just $1.80 a minute. Not only are the rates low, but most performers throw in a free recording of their show.
You will see a range of rooms asking even cheaper private show rates. In fact there's usually quite a number of performers from the region asking the bare bones rate of $0.60 a minute. However, quite often the lower the price, the lower the broadcasting quality. Unfortunately many models from South America are still using SD feeds and with such competition for viewers, these rooms will ask the cheapest rate possible. So, if budget is your main concern and you don't mind not having an HD stream, these shows are great value South American sexcapades.
---
Stripchat.com
At Stripchat, you've got a choice of over 3,500 live cam shows streaming 24/7, and when it comes to narrow down the huge selection to just the señoritas and señoras from across Latin, Central and South America, you'll be left with over 1,500 or so performers to choose from. Fortunately, Stripchat has one of the best search engines of any freemium or even premium cam site. It easily helps you narrow your options to exactly the type of partner you're looking for, as well as offering not only free tip-fueled and private shows, but also fully-immersive virtual reality cam sessions.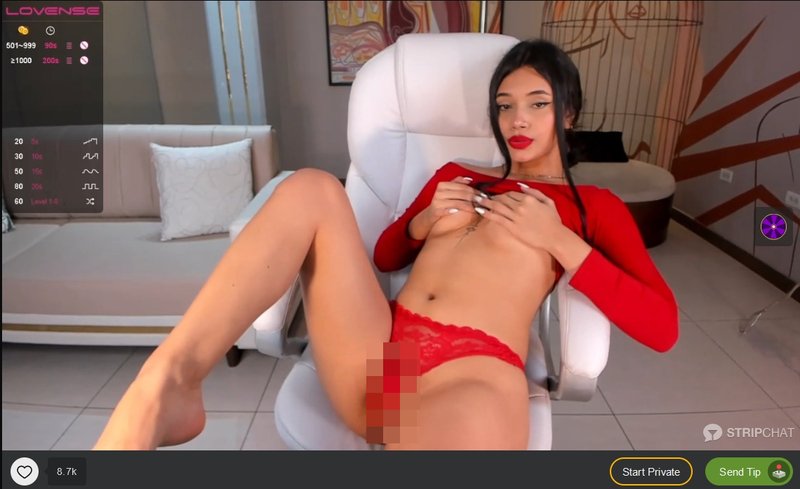 You can click on the link for Latina from the Ethnicities category on the homepage's menu bar in order to find the olive-skinned, dark-hair desirables but at Stripchat, you don't have to settle for a somewhat all-encompassing ethnicity or region, you can narrow the results to girls streaming from a particular country. You can input a nationality into the main search bar and the if there are performers from that country broadcasting live, they'll appear immediately.
Stripchat is a freemium cam site which means many of the girls are getting kinky in their open cam rooms. Most have a tip menu showing how many tokens are required for them to perform a specific act such as fingering, blowjob and even fisting cam performances. Stripchat also lets you record a free tip-fueled show, not just a private show. Recording a free show does cost though. Most models ask the same per-minute price for recording a free show as they do for hosting a private show. The difference is that you can record a free show for however long you want. You can record just a couple minutes of the extreme action whereas most hosts will insist on a ten-minute minimum if you want to go into a 1on1 show mode with them.
The average private chat rate at Stripchat comes out at around $2.40 a minute. However, the girls broadcasting from countries such as Ecuador, El Salvador, Guatemala and Honduras tend come in at the lower end of the pricing scale, asking just $0.80 a minute for a 1on1 cam show. Many models include a recording of a private show with the price, though the lower the cost, the less the chance you'll get a free recording of the performance. Also cheaper often means a sub-par streaming quality.
---
Streamate.com
Streamate is a premium cam site with over 2,000 models streaming at any one time including several model types that you won't find any many of the other major live video chat platforms. Bodybuilders, giantesses, girls with extreme piercings and tattoos, cam hosts with gigantic breasts, beauties with enhanced butts and some seriously kinky BDSM babes are just some of the types of hosts waiting for you at Streamate. If, though ,your only criteria for a new cam pal is that she's from a country in South America, you'll find hundreds of options here. Latina lovers make up at least 1/3 of all the performers and they range from amateurs streaming in SD from their homes to professional South American sex cam girls broadcasting in HD plus from designed studio settings.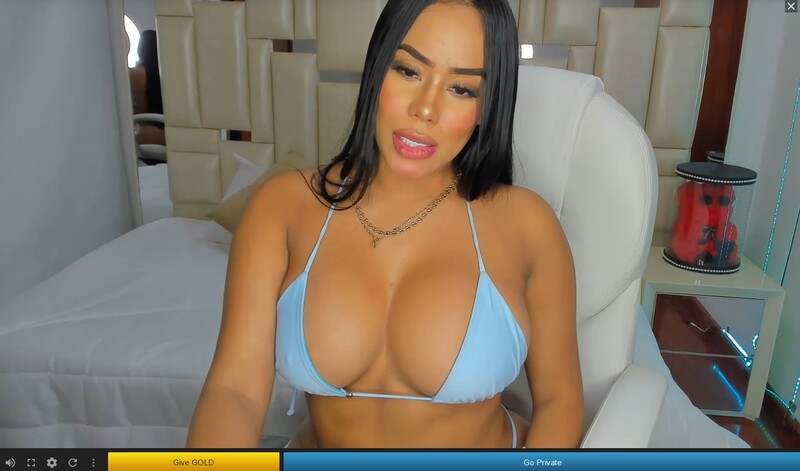 Rather than use the Regions search group to look at all the rooms streaming from across Latin America, use the the search bar to narrow your choices to your favorite nationality. Many of the snapshots at Streamate feature a small flag showing where the performer is located. This way you can search for your favorite fetish or genre such as a roleplaying cam room or a girl wearing leather/latex and then browse the results and see at a glance via the flag on the photo where the performer is based.
Not only is the variety of more unique model types a major draw for viewers at Streamate, its payment system is also somewhat unique among cam sites and is the reason many users choose Streamate as their preferred webcam destination. Instead of having to stock-up on cam site currency in the form of tokens or credits, at Streamate you simply link your profile to a payment method and are charged for the time you've spent in a private show or the amount you've tipped a model. Easy, quick, safe and you don't have to worry about running out of credits/tokens midway through a private show.
On average an exclusive HD cam show with a South American sex cam model will set you back around $2.70 a minute. However this may not include cam2cam usage. Most of the sexpots at Streamate use an HD feed to stream their steamy sessions and the Hispanic hosts are no exception. If one is using low quality SD feed, you can expect a lower than average per-minute private show rate to compensate.
---
MyFreeCams.com
MyFreeCams was the first website to offer free X-rated cam streams where models would strip off and play with themselves and their toys if someone in the audience tipped them. Today, there are host of freemium cam sites competing with MyFreeCams. with many hosting far more models than the 1,000 or so you'll find at MyFreeCams. Others offer more features and almost all offer cheaper private show rates. However, when it comes to girl streaming from across the Americas (North, Central and South America), MyFreeCams continues to attracts some of the most skilled and experienced cam performers from the region.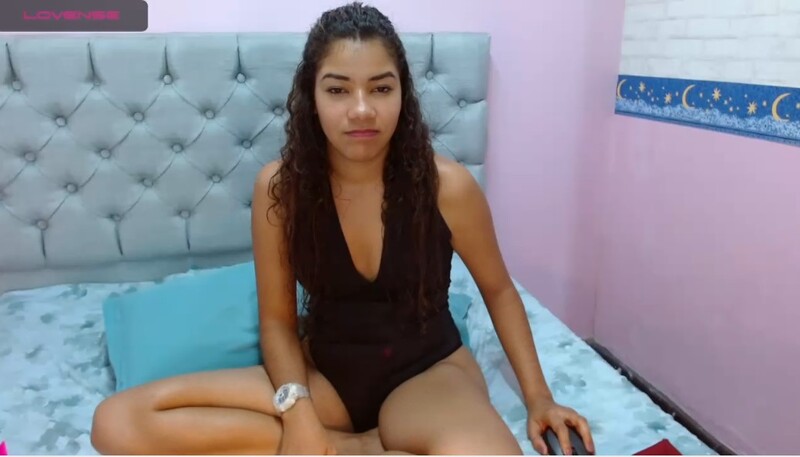 The platform's interface isn't the easiest to navigate and there's no obvious homepage menu bar to help you immediately narrow down the results. You either have to scroll all the way to the bottom of the page past all the photos and find the Filter By Region box. Here you can tick the Only Show box for Central/South America in order to see the luscious Latina ladies. You can also get to the same box by selecting the link at the top of the page for Settings.
Once you find a muchacha from Mexico or a nubile nympho from Nicaragua you catches your attention, chances are you won't have to invite her into a private show for some XXX video chat. Most of the girls get very wild in their free-to-enter video chat rooms and let you open your webcam feed for some c2c free cam chat fun. You won't need to pay in order to open your webcam feed but if you don't tip the model, don't expect her to give you much, if any attention.
If you want a private show then MyFreeCams is going to hurt your wallet. Show rates here are set at a site-wide $6.00 a minute. On the bright side, you will get a free recording of the cam show stored in your MyFreeCams and you won't have to pay any additional fee if you want the model to look as your cam feed in a cam2cam exchange.
---
Conclusion
Girls from Guatemala, porn princesses from Panama, babes from Brazil or chicas from Chile, the models from South and Central America are some of the most passionate and liberal-minded live sex cam stars around. The freemium cam sites such as CamSoda, Stripchat and MyFreeCams host horny hispanic hotties who don't wait for a private show in order to strip off and show off their extreme X-rated cam skills.
On the other hand, at the premium platforms such as LiveJasmin and Streamate, the babes are slightly more demure (though only very slightly) and save the NSFW moves for their partner's eyes only in a 1on1 show.
If you're looking for a stunning South American cam girl who's at the top of her craft and loves to show off her sexy skills in a private HD cam-to-cam friendly show, a LiveJasmin latina lover knows exactly how to turn a South American fantasy into a virtual fiesta reality.
Back to full list of sex cam blog posts
---