Live Cams with Female Performers Only
Last Updated
September 17, 2022
What once was commonplace has now become something rare and hard to find — female only live cam sites. Currently, there are only two such sites on offer, as the market is simply flooded with any and all genders/sexual orientation/fetishes. Porn, as well as live porn, is no longer just a way to get off, but a mirror to the rest of the world, enjoying the unique diversity and even a sense of community. These two sites however, have both decided to stick to the fairer sex, and you reading this blog are all the better for it. We're all for inclusion and diversity, but sometimes you just want steak, raw and juicy, instead of a five course meal. 
MyFreeCams.com
MyFreeCams fits the bill as a female only site, which it has been since its inception. It hasn't altered the look of it's interface, taken straight out of 90's movie, and it relishes in the "messy" feel and a very particular set of skills. Though it takes a bit to get used to and navigation for new users can be tricky, once you do, you'll find it treats its models as individuals, allows them and yourself to make extremely comprehensive profiles, and it also allows you to search for your favorite ladies using fun filters, like their favorite book, or what they'd take to a deserted island.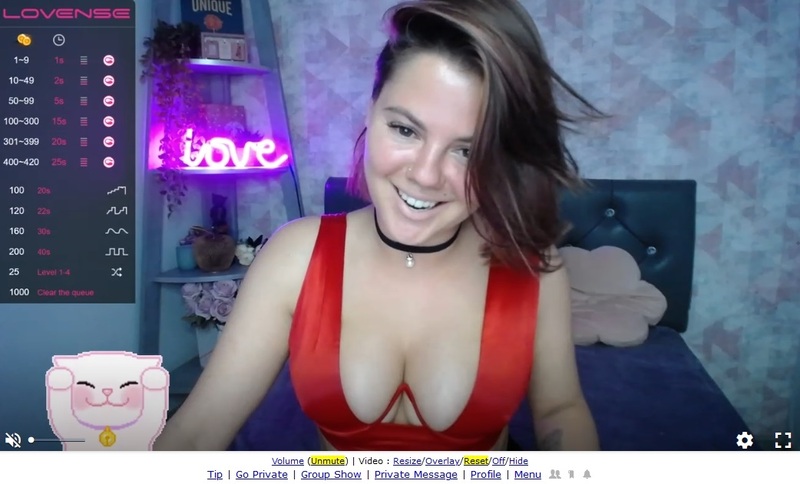 MyFreeCams has over 1,000 stunning models, though new visitors to the site might be a little overwhelmed by its layout and structure, but it's really quite simple. The upper right-hand side of the page is the member login area and is also where you can select Homepage. The gallery view that appears offers you a live glimpse into each of the cam girls' chat rooms. From here, it's easy to scroll and locate a hottie who is just right for you. If you choose the settings button, you can find a variety of options to tailor the displayed results. The site is definitely for those that have time on their hands and don't mind spending it "hunting" for the best show in town.
Once you find your ideal playmate, and you decide that you want a private show. Keep in mind that all models on this site have a set price of $6.00 a minute, yet depending on the models, it could be more for a cam2cam. To have an exclusive chat which no one can spy on, you're looking at adding $2.00 more to the price per minute. But with so much being exhibited and performed in the free rooms, all manner of nudity and sex, you can easily spend hours on MyFreeCams without worrying about cost.
If you do find the site problematic as far as finding your way, consider using the mobile site instead. It was developed much later with new members in mind, and so is very simple to use and navigate. It has more categorization and filtering options, which is very helpful in helping you find whatever kink, body type, age group or anything else that you might be searching for. It also has a myriad of other features, from enabling you to see which rooms you recently visited, and which are the most popular at the moment.
---
SexLikeReal.com
SexLikeReal is a dedicated Virtual Reality platform, and is totally unique, as it offers both live cams, around 20-30 always online, as well as a vast library of videos in up to 8K resolution, 120 frames per second, and 200º VR field of view. This is also a site geared towards those looking for a great deal, with prices averaging at $1.80 a minute for live shows, and plenty of videos (Many of them full length 60 minute movies) with an On Sale category for more thrifty offerings.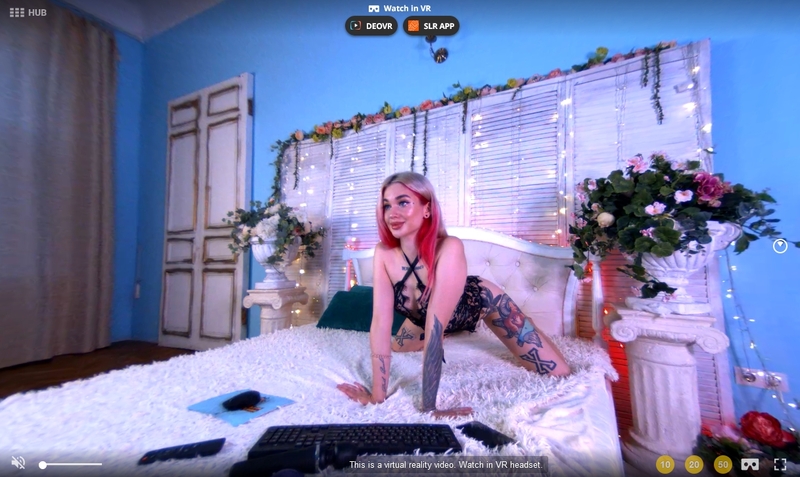 SexLikeReal is especially great for inexperienced users, as it guides you which programs and apps to download and use, and how to best set up your headset. More experienced users, though, will lament the site's lack of cam-to-cam.
The site provides you a selection of virtual reality porn videos with either single females, couples, or even groups. You're still not going to find any guy/gay/trans VR cams here, but the option to just sit back and enjoy an immersive pornographic fantasy is quite the draw. The impressive videos in the library are usually between 30 to 60 minutes long and cost $6.99 to $9.99 to purchase. After you do so, they're yours forever.
It's also important to mention that if you find SexLikeReal's VR porn section its true appeal, you can subscribe to the site's Premium membership and get free access to any of its newly uploaded SLR videos. This will cost you $29.99 a month, or up to 33% less if you get a lengthier subscription.
---
Conclusion
It takes a special kind of user to want female only sites, if only for curiosity's sake. So it makes sense that it would take very different, yet equally unique sites to satisfy that quench for good old-fashioned femmes. These two sites will also offer users very different things, and so cater to different demographics. MyFreeCams is here for the original live cam lovers who want stunning women, good HD quality, and lots of free action. SexLikeReal appeals to the more tech-savvy user who wants an all around, immersive experience matching the experience of watching a movie in 3D. Both have one thing in common though — some of the best live cam performers, ladies through and through.
Back to full list of sex cam blog posts
---