Top Live Cam Sites Similar to DirtyRoulette
Last Updated
September 18, 2022
There's always some degree of "risk" on live cams, as you never really know how a model will perform on a private chat. But usually, you get to filter and sort, go over multiple rooms and select your hottest performer before deciding on one gorgeous girl. Then there are those who love to treat a live cam room like Las Vegas and role the dice on who they may meet inside, which is why they use DirtyRoulette. If nothing else, this is a great way to meet cam girls you might not have searched for yourself, and the following 8 sites offer you the option to take that chance.
RandomGirlsOnCam.com
RandomGirlsOnCam is not a live cam site, but rather a platform that collects ladies from around the live cam world and offers you the opportunity to, quite literally, roll a digital dice and see who comes up. These are models from the freemium and premium side of the tracks, so some are super pros while others are eager, newer models. There is a minimal filter on the left, but we recommend going "blind" and really taking advantage, as there are not many sites out there like this one.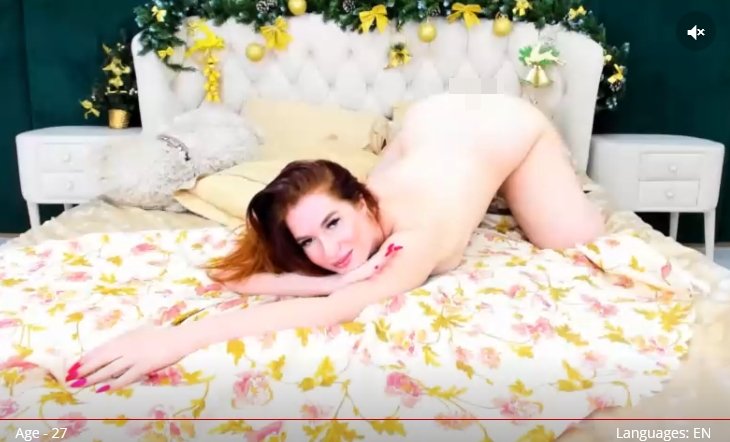 What's great is that the ladies presented aren't just random models, but instead the most successful from their respective sites at that moment, which is why you could go onto the site, and then again an hour later, and there could be a completely different group. You'll also notice that the models are varied in age, looks, ethnicity, and other factors that make each model unique. It's the closest site to DirtyRoulette, other than the fact that these are all performers, rather than random strangers.
There are a couple of ways to use this blissfully simply site. Hit the giant Get Random button below the live stream and watch the dice roll. Or, beneath it, you'll notice a little option of using your keyboard, and the right and left buttons, to go to a new room, or the left arrow to go back to a room you liked. When you find one, hit the live stream itself, and arrive to the actual open room on the site she hails from.
---
LiveJasmin.com
LiveJasmin is the reigning king of premium live cams, offering sultry, beautiful, glamorous ladies that use the platform as a full time job, and they all look like real-life goddesses. They also stream in 720p HD rooms, with multiple features within. The site offers a stellar mobile site with cam2cam, 24/7 live customer service, and even a free trial of 9.99 credits (Worth $10) once your credit card is verified.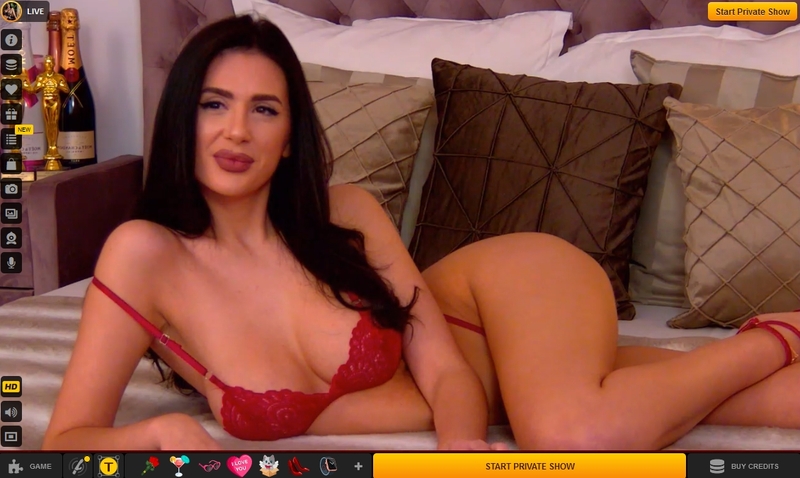 And part of the site's luxurious nature is the beautiful site design and ease of use, as is the random feature, made ridiculously simple by hitting either the right or the left arrows on your keyboard. On mobile, you simply swipe left or right to achieve the same result. But just in case you did want a little bit of help, or some direction, take a look a look at the advanced filter on the top right next to the search bar. It's especially great because you can make multiple choices.
On average, a 1on1 chat will cost you $2.40 a minute. The cheapest models on the site take $1.20 a minute. A cam2cam chat requires an additional fee of 1-2 dollars a minute. The same goes for 2-way audio. It's true LiveJasmin is not easy on the purse strings, but the performers are an elite group of models that even include visiting pornstars to the site. Also, prior to each purchase you make, a giant wheel will pop up and will ask you to spin it. This is unique to LiveJasmin, and gives you the chance to win up to twice your purchase amount.
---
Flirt4Free.com
Flirt4Free is a favorite among live cam enthusiasts, because while it's a premium site with amazing pro performers, it also makes you feel just like one of the crowd, and with models and members encouraged to interact in more ways than one, it's a great community to be a part of, as evident by the Fetish section on the site, offering 50+ categories of hardcore action, but also Forums, a Blog with articles and interviews, and even an Education Center, for those not afraid to expand their sex horizons.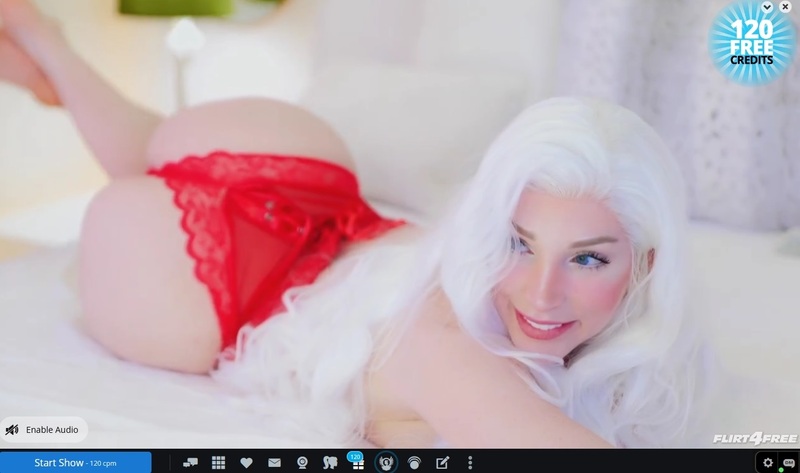 Similar to most sites on this list, Flirt4Free makes it easy as pie to move randomly to another room, or return backwards, by either selecting your right, or left arrows on your keyboard. And in case you want to explore the rest of the site, which offers so much, there's a great filter on the top. Select the beating heart of the filter, AKA Room Type, and find countless options for cheap shows and also a nifty feature unique to Flirt — 2 Way interactive. Not only can you control your models toy, but she can control yours too, at the same time.
Flirt4Free's requires $3.00 a minute on average, and starts at an almost funny amount of $0.50. While this low fare is usually reserved for group chats, you can use the filter to find the cheapest rooms. This price also includes cam 2 cam, and even the use of Flirt4Free's excellent live cam mobile platform, also equipped with two-way cam/mic use. When you do fall in love with this site like the rest of us, consider joining the VIP membership, the best in the land. It offers (This is only a partial list): 5% off everything, 200 free videos a day, free access to model forums, free access to one-hour feature shows, free access to your recorded private shows, and VIP-only promo codes.
---
xLoveCam.com
On our list of the best webcam sites for 2022, xLoveCam is a unique specimen, offering a blend of models, mostly from Europe, for super cheap prices, and while it's considered a premium one, allows the ladies to go all out in open rooms, where you'll find plenty of XXX action. Perhaps it's the continental attitude, but these performers are happy to show it all off, especially during the sites famous Topless Mondays, because that's the perfect day for giving the world some NSFW eye candy.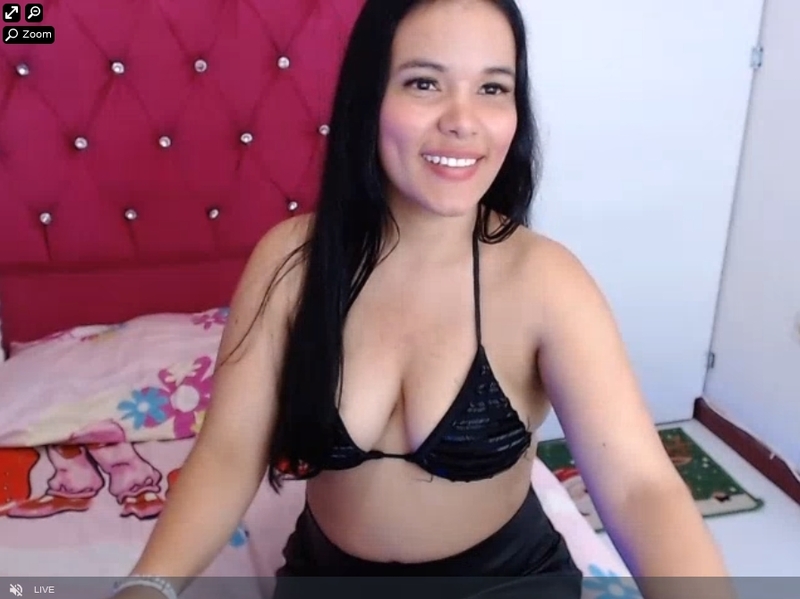 There are technically two ways to get to the random feature, but on both you will end up using your keyboard arrows of right and left, just like the other sites. The first was just mentioned. The second just mixes the bag even more for a greater variety of girls. This is achieved by selecting the Random category under the Sorting section on the left. It gathers all the categories on the site, so when you hit those arrow keys, you'll be switching between ages, ethnicities, styles, and other qualities, rather than models in a specific category.
A 1-on-1 cam show costs $1.80 a minute on average, crazy cheap when you take into account it includes cam to cam as well as the use of the same features on mobile. The cheapest models take $1.20 a minute, which is just as impressive. Yet, there's a "but", which is that these shows are open to others spying in. For a strictly exclusive show, there will be an added fee, which is about 25%-50% more expensive than the regular price. This depends on the model, of course.
---
Stripchat.com
The largest freemium site on this list, Stripchat offers a lot, and asks for very little. Up to 6000 models are online on most hours, and if fetish is on your mind, there are hundreds of alphabetized categories just waiting for you to peruse them. Your show recordings are all free when you select a model from the Reordable category on the left, and there is even one feature no other site on this list offers: Virtual reality live cams, which do tend to be the most expensive, but also the most thrilling when considering the 360 degree experience.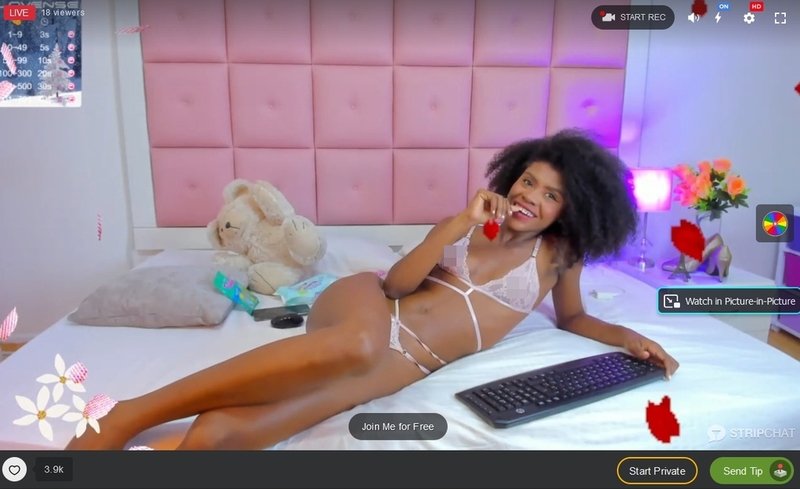 Because the site has so many models, it can feel like a roulette even without using the feature, which is great fun. But to get the actual effect, go into any models room, turn your gaze to the top right, above the chat box the users talk to the model in, and you'll notice a Next Model button. Hit that, and move onto a completely random room. Unfortunately, there is no button to go back. However, if you remember a specific feature about the model, such as her black ethnicity or blonde hair, you can use the filter on the left to go to the category that most matches her look.
The average price of a 1-on-1 show on Stripchat is $2.40 a minute. The lowest price is $0.80 a minute. Here too, these prices allow others to peek into the show and have the model see them. To avoid that, you'll need to splurge ad shell out 33%-50% more than a regular private show. The good news is that everything depends on the performer, and also if she likes you. She decides what, and how much to charge. She also decides, if you join her Fan Club, whether or not to make you her Knight. This will make you a moderator in her room, with the power to kick out unwanted users. It pays to be a fan on Stripchat.
---
Chaturbate.com
Another freemium giant, Chaturbate is the place to be when you want some weird, bizarre, super cool models to freak you, amaze and enchant you with their wigs, cosplay costumes, elf ears, plaid skirts and pigtails, and some bonkers make up and accessories. And if you yourself love to dress up, here it will be greatly appreciated, and welcome. Show recordings are recorded here for free, and the HD quality level rises all the up to 4K.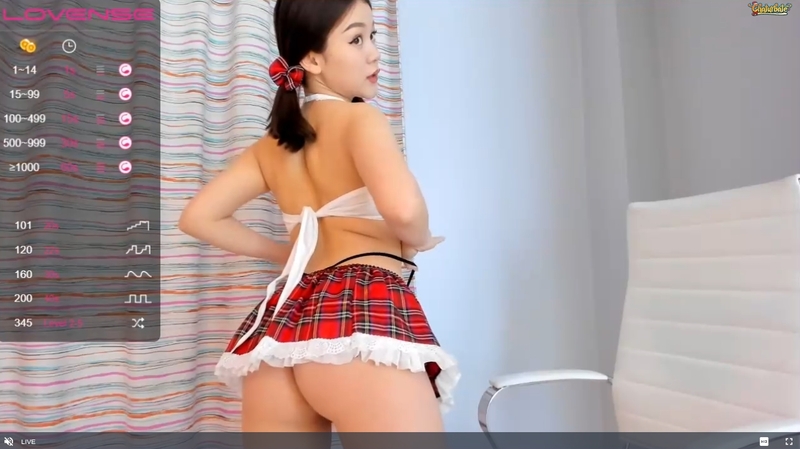 Chaturbate tends to make your live cam experience a tad more time-consuming, it's only real "flaw", if you could call it that. There's no filter, only tags on the top, and an entire list of them if you select (more tags). Maybe this is why there are 2 random options, two kinds of roulettes. First, choose any room and go inside. On the right will be the chat box. Directly above it you'll see 2 links in orange, Scan Cams and Next Cam. The second is a simple random next room feature like the others. But Scan will automatically move you from room to room, while spending 15 seconds in each. Up to you which style of roulette you feel like trying out.
An average show will cost you $3.00 a minute. The lowest private live cam session rate is only $0.60 a minute. This may or may not include c2c, depending on the model. This does include, as mentioned, free show recordings, as well as the free option to open your cam while in the free rooms. This will come very much in handy, as many room have (Literally) thousands of users begging for the performers attention. To get even more, you can pay $19.95/month and become a Supporter, which will grant you a special badge for the models to see, as well as a welcome gift of 200 free tokens, worth $20.
---
BongaCams.com
BongaCams is definitely the most worldly of the sites on this list, boasting models from Australia to India to Russian to Africa to the US. This is also the best site from the bunch if you're looking for couples, and even groups, there are plenty of sex parties to be gawked at on BongaCams. The rooms stream in mostly 1080p HD, the mobile platform is great, the customer service is operating 24/7, and the open free rooms have so much action it will make you head spin.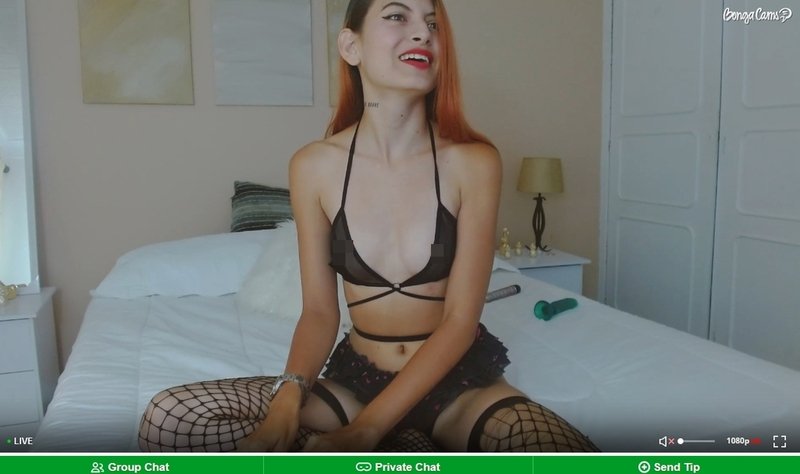 The site continues in the same vane as most others above and gives you two choices. First, go into an open room. Below the main stream, you'll notice two links. Next Model, and Previous Model. In addition, you can use the arrows on your keyboard and get the same result. A random roulette that's efficient and fun. If, after this portion of the live cam games, you wish to explore further, use the tags on the main page, or the handy Quick Search on the top left, offering multiple categories of fetishes, as well as appearance, and world region of course. 
A blanket cost of $3.30 a minute is charged for any an all chats on the site, but it is free for others to spy on. You need to add $2 for a true private chat. Another option, which is a much cheaper choice, is joining a Group Chat, which is half the price of the basic rate, but does include other users in the chat. The prices are all the same when you open your camera on mobile, as well as desktop, and you can do that in a private chat as well as in public rooms. If you want to earn some tokens, check out the Promotions tab on top, where you can check out the deals, such as quickly getting 100 tokens, worth $10, just by purchasing using your mobile.
---
MyFreeCams.com
The site with the largest collection of American cam girls, MyFreeCams is the true OG, the first site to offer free live cam rooms to roam and devour. You can tell when you enter the site the design also fits into the 90's and hasn't upgraded, but this site offers such gorgeous beauties, and lots of sex and nudity for free, as well as the most customization to your account than any site on this list, that we'll forgive the less than sleek design.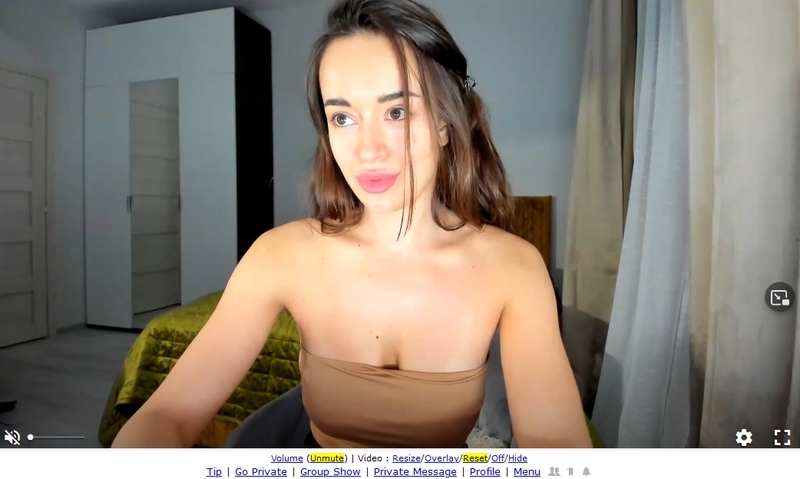 The last site on the list follows the rest in a similar fashion, offering two ways to get the random feel. When you select a room, enter it, and you'll find on top of the live stream an arrow on the top left, as well as on the right. In addition, below the stream, you'll also find the familiar Next Model, and beside it a Previous button. These work the same as the arrows. Here, your keyboard won't do the trick, but you have two other great options instead to use on over 1,000 open cam rooms, in which you can also turn on your cam for free.
Just like BongaCams, MyFreeCams offers a singular price of $6.00 a minute, for all chats. And yes, there is also another fee of $2 for a private chat without unwanted peepers. Frankly, there's little reason for private sessions, unless you have a special kink in mind, but this site is much more about the hot chicks with toys and very little clothing, and more for those looking for a good time, rather than users who will go to Flirt4Free or Stripchat for particular fetishes.
---
Conclusion
Choosing just one site among these eight is nearly impossible, especially considering the unique features of each. When talking about the roulette aspect of live cams, there's no doubt RandomGirlsOnCam has no competition, as its sole purpose is to do just that. However, if you are a true live porn connoisseur, you'll most likely try out the premium and star studded LiveJasmin, or if you love extreme fetishes, Stripchat or Flirt4Free, or if you love a party vibe, you'll enjoy Chaturbate or BongaCams. On this list, there's something for everyone.
Back to full list of sex cam blog posts
---