Best Cam Sites For Non-Nude Cam Girls
Last Updated
September 10, 2022
Not all webcam site visitors are looking for a sexual experience. Some prefer non-nude cam girls for friendship, romance, and flirting. There are 5 webcam sites that we can recommend, if you are looking to chat with no nudity involved. Find out what each of the sites has to offer and how to find the non-nude cam girls.
LiveJasmin.com
LiveJasmin is the definition of a premium cam site. The babes are gorgeous, and most use HD cameras, and even if some do, the fantastic filter will focus your attention only on the HD streamers. LiveJasmin's non-nude chat hosts are listed under the Hot Flirt and Soul Mate categories on the top left of the main site filter. The Hot Flirts tease and get seductive, but don't strip. And the Soul Mates are ready for any conversation, or to gaze upon you adoringly and just listen.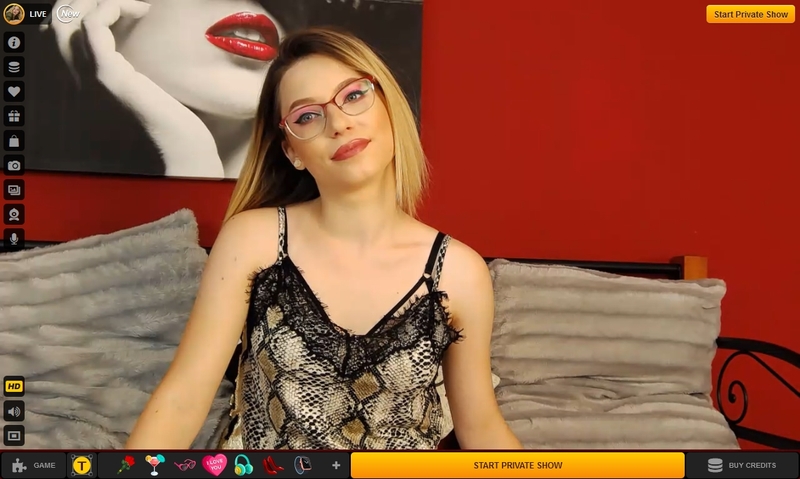 The webcam sessions on LiveJasmin cost an average of $2.20 to $3.30 a minute. Unfortunately, 2-way video and audio are not included in the private chat rate. Activating these features, for the cam girl to see and hear you costs an additional dollar or two a minute on top of her private chat rate. If you are interested in going cam2cam from anywhere, anytime, LiveJasmin is among the growing number of cam sites that has implemented the cam2cam feature on mobile devices.
If privates are too expensive for you, then you should check out the VIP shows. Hot Flirts on LiveJasmin have their own VIP shows, separated from the VIP shows of the regular nude gals. In the Hot Flirt VIP Shows, the girls mostly sing and dance. Depending on the hour, you can often find 10 minute shows for as low as a credit ($1.10 value).
The customer support offered on LiveJasmin is top of the line. You get access to an FAQ section, email contact, phone number, and even live chat. You can get 24/7 assistance, no matter the day or hour.
---
ImLive.com
ImLive is a cheap cam site that continues to get cheaper the more you use it. The site has many gorgeous webcam models, but there aren't many HD feeds on the site — it's one of the things that keeps costs low. ImLive's no nudity cam girls are listed under Friends & Romance on the left hand filter. These girls don't get naked, but can keep you entertained in other ways. There's also a Shy Girl category, which usually hosts models who either stay dressed, or only undress if they're asked, and tipped.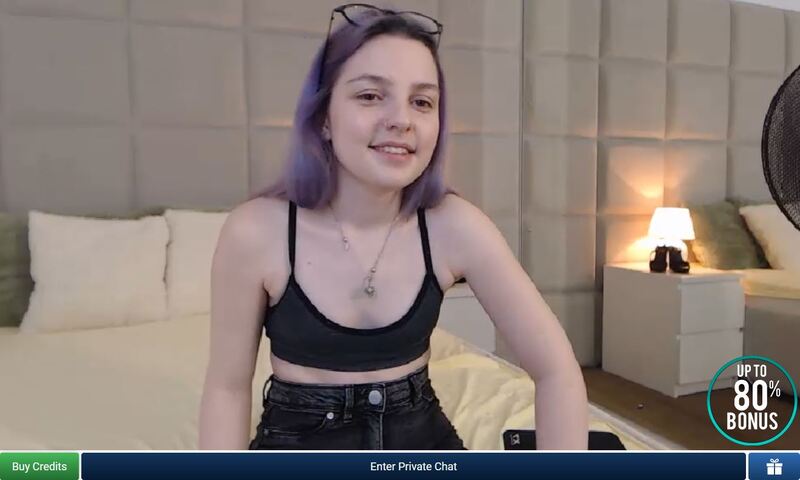 The Friends & Romance cam girls on ImLive charge an average of $1.98 to $3.00 a minute. As you rise up the membership ranks, this price will drop by up to 30% as you collect more free credits with each purchase. Cam2cam and 2 way audio are available for no additional cost. You can also record your live sessions if you like, but rewatching them will cost you, depending on the length of the session you recorded.
The Friends & Romance chat rooms are always in Live Video Chat mode, meaning there is no free chat. The price starts at $0.98 a minute, but may be higher depending on the model. As always with ImLive, the first 20 seconds of a private show are free, so you get a preview before you start getting charged.
ImLive gives great customer support to all paying members. You are given access to the FAQ section, email support, and a phone number to call. After making your first purchase, you are also given access to live chat support.
---
xLoveCam.com
xLoveCam is a rare premium site that also allows naughty activities in the free rooms, especially on events like Topless Mondays, which you should steer clear from if you prefer your ladies dressed and ready for an intimate session. To find them, simply select the Just Chatting category on the left. Note that it's not a "perfect" category, as you'll find at times that some girls will be partially unclothed. This is the nature of this European-centric site. So stick around if you're looking for something more exotic.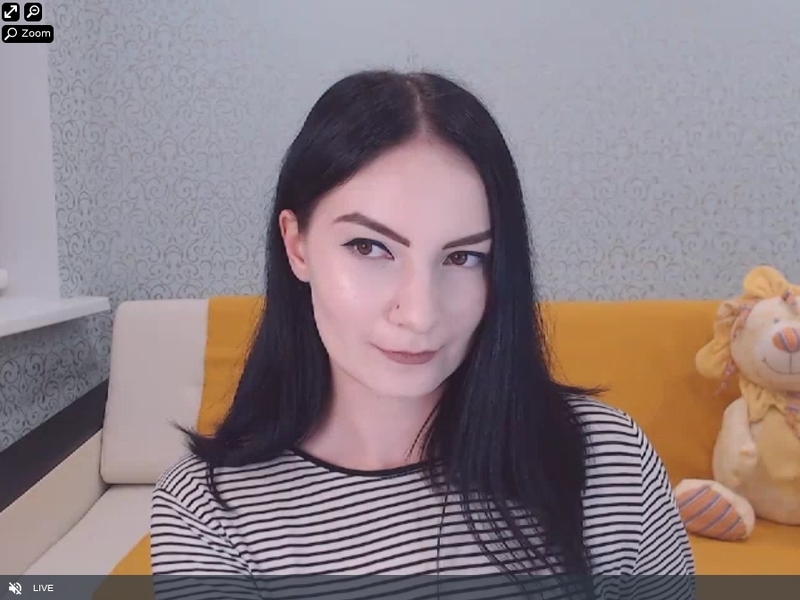 For private chats you can expect to pay $1.80 a minute, on average. You can also find models who charge less, the minimum being $1.20. You can open your camera either on your computer or mobile device with no extra payment. These low rates will enable you to enjoy long bidirectional live video session without pulling on your wallet strings.
xLoveCam also boasts an impressive filtering system which is unique, you can't find it on the other sites on this list. On the left you'll find different ways to sort your ladies. By site ranking, how many "loves" they got from the members, the best star ratings, how many times they were favorited, and you even have a Random option, like a sensual roulette, to go from room to room with the added bonus of surprise. Who knows who you'll find?
As a great premium site, it provides not only 24/7 live customer care, but also numbers for help with billing, and a way to message xLoveCam and get a very swift reply.
---
Stripchat.com
The only reason that Stripchat is low on the list, is because this is a site created for fetish, exhibitionism, and nudity as normal as a walk in the park. So, while Stripchat does offer a Non-Nude category under the general All Categories button on the bottom left of the site, it also gives you hundreds of other kinks. So perhaps take a chance on this excellent site and explore your deepest desires while browsing the categories, listed alphabetically. Also, note that most cam rooms stream in 720p/1080p HD quality, which is that much sweeter for privates.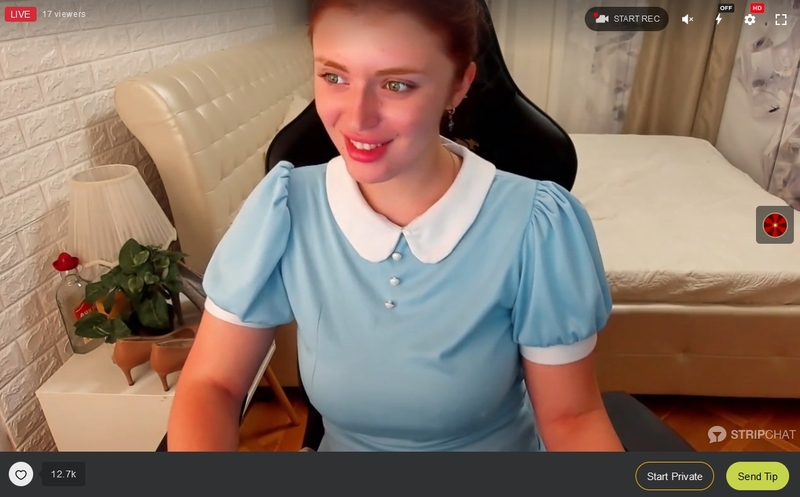 The average rate of a private chat on Stripchat is $2.40 a minute. The cheapest rate you'll run across is $0.80 a minute. If you want to include c2c in your show, you'll have to opt for an Exclusive Private chat and pay 30-50% extra. As its name suggests, an Exclusive chat will prevent other users from accessing it as spies. Good news is that you can record all your chats for free, by selecting any model from the Recordable Privates category. You can also tell if this is an option by the Start Rec button on the model's stream.
It's important to point out, that while a category on it's own, Stripchat boasts a feature few sites do, virtual reality live cams. For this, you'll need some tech devices and a browser, but the site explains it all perfectly and simply. The VR Cams category is separated from the rest, so there's no way to know if the model is non-nude, but a quick chat and a generous tip perhaps, can get her to play with you in blissful, non-nude, 360 degree paradise.
The customer support on Stripchat is pretty great for a freemium site. On the bottom you'll find the Contact & Support section, which houses an impressive FAQ section, as well as a chat/messaging help center that's almost live, it takes just a couple minutes to get a reply.
---
121SexCams.com
121SexCams is a cam site with a different approach. Rather than purchasing credits, you leave your payment information behind a secure server and pay-as-you-go. Finding the non-nude cam girls is as easy as pie. The girls are literally listed under the category Non-nude. The site advertises them as the girlfriend experience, which means high quality intimate chats, that give you the feeling of a loving, caring partner by your side.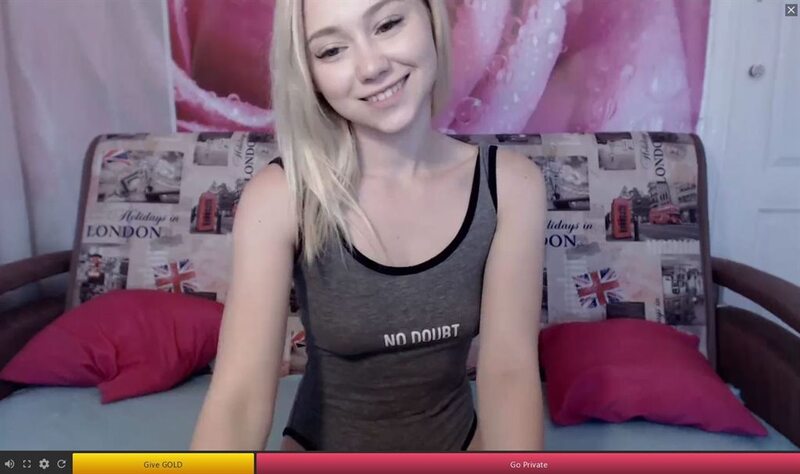 It's hard to gauge how much the non-nude models cost on 121SexCams. The site is very liberal with their pricing schemes, so the girls can charge anything from $0.99 to $14.00 for a private show. Cam2cam and 2 way audio are technically free, but the models have a choice of whether they want to watch you or not.
Some of the cam girls on 121SexCams will only watch you if you invite them into an Exclusive Show. It's basically a private show, but one that other users can't spy on. The price difference between private and exclusive changes from girl to girl. Depending on your tastes, it can be cheap or expensive.
The customer support on the site can be easily reached by scrolling to the bottom of the page. You get your choice of live chat support, phone assistance, or an email address.
---
What to Expect From Non Nude Cam Rooms
Many users go into the flirting rooms and try to demand that the model get naked. That's not really how it works. The reason models put themselves in the non-nude sections, is because they don't want to strip for everyone. If you are charming, patient, and generous, you will find that you can sometimes get more than what is offered.
Building a long term relationship with your favorite non-nude model is the best way of getting her to strip, but it is no easy task. If you are going into these chat rooms and expecting that you can get them naked in 5 minutes, you would be deluding yourself.
Long story short, If you want nudity, you should just switch to the nude rooms.
---
Conclusion
These are the 5 best webcam sites to chat with cam girls that don't get naked. Each has a special section dedicated to the girls that don't strip. These girls focus on flirting, rather than on sexual acts. As a whole, some can be persuaded to strip through repeat sessions, but generally speaking, these girls are not there to perform explicit acts.
Overall, LiveJasmin is the best cam site to watch non-nude cam girls. In terms of selection and video quality, the site is simply unmatched. While you can get cheaper rooms on ImLive, the trade off between video quality and price makes LiveJasmin the clear choice for us.
Back to full list of sex cam blog posts
---