Best Ways to Save Money on ImLive
Last Updated
September 06, 2022
ImLive is well known as one of the cheapest sex cam sites, but did you know that you can save even more money on ImLive? We've gathered all the best money saving tips for ImLive. Get ready to get the same high quality shows, but at a lower price. Your money saving options will be a bit limited if you want to cam2cam every time, but if you're open to group shows, the sky's the limit.
This is how you can save money on ImLive.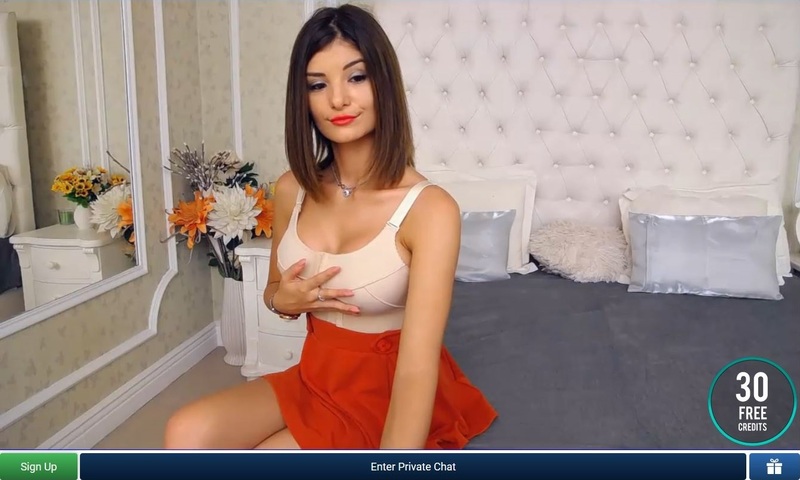 ---
Candy Shows
Your best way to get super cheap cam shows on ImLive is to take advantage of the Candy Shows. You tip a small amount to book a place, and if the goal is reached, the model starts a sexual performance. It's basically a group show, where you know what will happen in the show before it begins.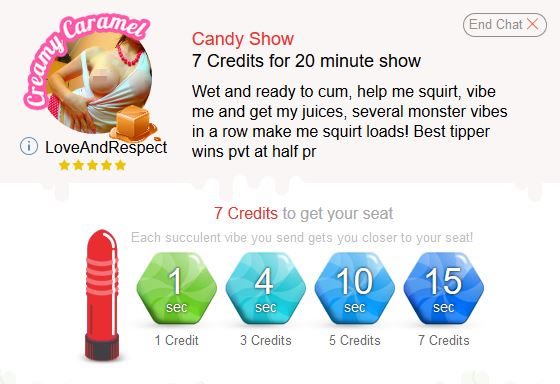 Cam2cam is not available, but the prices are super low.
The girls get to decide what their goal amount is and what the minimum is to reserve a spot.
Some cam girls charge relatively high prices, while others charge stupidly low prices.
The cheapest candy show we've seen on ImLive, is 1 credit for a 15 minute show.
---
Cheap Cam Girls
If you want to cam2cam, you are going to have to go into a private chat. ImLive is already one of the cheapest sex cam sites, but you can make it even cheaper by looking at only the cheapest girls. On ImLive, the newest cam girls have a starting price of 0.98 credits, which is just over a dollar a minute.
The more expensive cam girls on ImLive can cost over $4.50 a minute. The cheapest private sex cam rooms on ImLive will cost you less than a quarter of that.
Choosing the low cost cam girls on ImLive can save you a ton of money.
To find the cheap cam girls, you will need to go to the Advanced Search. Price is one of the search categories. You will need to slide the bar to 0.98-0.98.
---
Discount Club
If you insist on going for the more expensive cam girls, you should check out if they have a discount club. Registering to an individual model's discount club costs, but it will save you money if you intend to spend a significant amount of time with the model, or if you intend to have more than one session with her.

The prices change from room to room, but 16 credits for a month and 30 credits for two months seems to be the average. The discount per minute rate will increase as you rise up the ImLive loyalty program. At VIP level, joining a discount club will save you 0.90 credits a minute.
---
Use Coupon Codes & Block Sessions
After clicking to enter a private chat, you will be presented with a new window showing you the price that the chat will cost per minute.
You have two money saving options here. Some girls have coupon codes, and some girls have the option to book block sessions.
Not all models have either, but some do have both.

The coupon codes are generally posted by the models in the free chat. They don't post them all the time, so keep your eyes peeled. We highly recommend booking block sessions if you like extended cam2cam sessions.
If you are the kind of guy that likes a 10 minute session, block sessions aren't for you. But, if you prefer extended conversations, the savings from booking block sessions can be huge.
---
PumaPay
PumaPay is a new cryptocurrency that has formed a partnership with ImLive. It is the only cryptocurrency currently usable on ImLive. When paying with PumaPay's PMA tokens, you will get 10% bonus credits for free. Basically, when you pay with PMA tokens, ImLive saves money on bank fees and they pass the savings on to you. 

---
Grab Your Treats
ImLive randomly awards users with Treats. They are promotional credits that can be used to watch recorded videos, porn star shows, or the paid multi-viewer. You can trade in 10 Treats for 1 ImLive credit.
If you see that ImLive is running a promotion with Treats, grab as many of them as you can.
The more of them you collect, the more free private chat time you can claim.
---
Conclusion
You should try and claim as many free credits as possible on ImLive. You can do this by grabbing as many treats as you can, and by paying with PumaPay.
If you are down for a group experience, Candy Shows are cheap and can meet all your needs.
If you prefer a a one on one experience with cam2cam, then you should look for the cheap cam girls. If your tastes are more expensive, keep your eye open for the coupon codes that the girls sometimes post in their chat rooms.
Booking block durations of time, can be a great way to save money if you intend to have longer chat sessions. It's a huge waste of money if you are only going to chat for 5 minutes, but can give you significant savings when booking for half an hour or longer.
Back to full list of sex cam blog posts
---