Top 6 Adult Chat Sites to Use on Firefox
While Firefox is one of the most popular web browsers out there, not all websites are effectively optimized to run on it, including some of the top adult chat sites. We took the time and searched for the top discreet and secure webcam sites that run smoothly on Mozilla's web browser to give you a list of the 6 best cam sites for Firefox.
CamSoda.com
CamSoda is one of the web's leading freemium cam sites, where you can watch nude girls performing live and free of charge. In addition, the site offers cool features including free access to your recorded private shows and an advanced preview system allowing you to simultaneously find out what is going on in its public rooms at any given moment.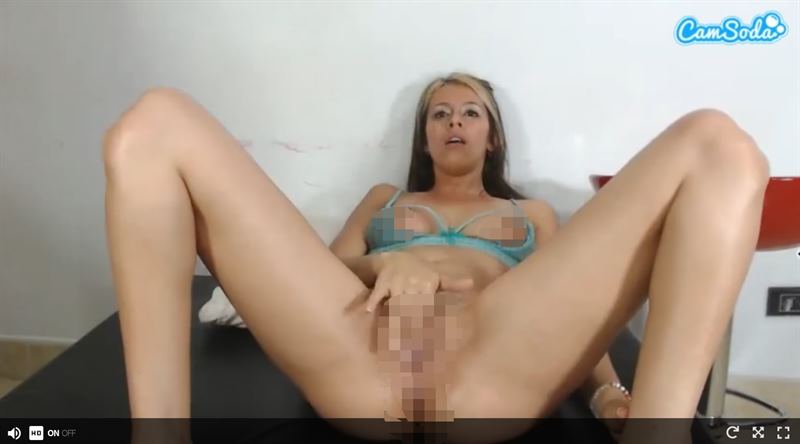 CamSoda has plenty of tags covering any niche imaginable from the more conventional ones to those that revolve around hardcore action. The only problem with these tags is that there is no effective tool to help you filter them according to specific categories. Therefore, you'll have to go over them one by one till you find what you're looking for. That can be a little time consuming. On the other hand, you may enjoy it immensely as you'll get to see myriads of naked girls in the process.
CamSoda works flawlessly on Firefox. We've never encountered any broadcasting problems, even when engaging in high resolution cam2cam chats, which have become more and more prevalent on the site in recent years. The site also works well on any cellular platform with a clear view of the shows, easy chatting, and above all, mobile c2c.
---
LiveJasmin.com
LiveJasmin is the undisputed king of the hill. It is the best cam site in the business and has set the bar so high that most others have given up on reaching it. LiveJasmin takes itself seriously, as do all models working on its platform. They are all experienced, enticing and treat cam modeling as a full time job. They are even required to use an HD cam, otherwise LiveJasmin refuses to let them stream.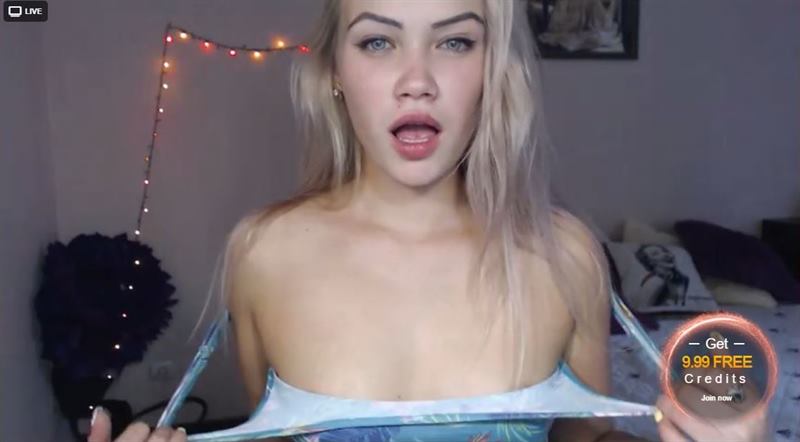 While LiveJasmin clearly has higher standards than most, it has still somehow managed to accrue an impressive number of cam girls. Their diversity is laudable, and the large majority of them don't charge an arm and a leg to let you see some skin. LiveJasmin is overall a tad bit pricier than most, charging extra 1-2 dollars a minute for cam2cam and 2 way audio in private shows.
LiveJasmin hits it out of the park in regards to the more technical side of things. The cam shows load extremely quickly, never stutter and all the extra features work fantastically well. To top it all off, LiveJasmin is specifically optimized to work on Firefox, which makes it nigh-impossible to encounter any technical difficulties when using that browser. Even if you somehow do, LiveJasmin employs a live online support team that would help you resolve the issue in a hurry.
Much like CamSoda, it gives its users the ability to open their cams on mobile and, thus, engage in interactive live sex when they're outdoors.
---
Flirt4Free.com
Flirt4Free is what you get when you have millions of people who are in the market for a cheap premium cam site that doesn't compromise on quality. The majority of the cam shows on this adult chat site are very affordable, and we've already covered many of the ways in which you can save money on Flirt4Free. All of this is accompanied by a strong emphasis on user satisfaction, with even cam2cam and two-way audio being included in every private sex chat.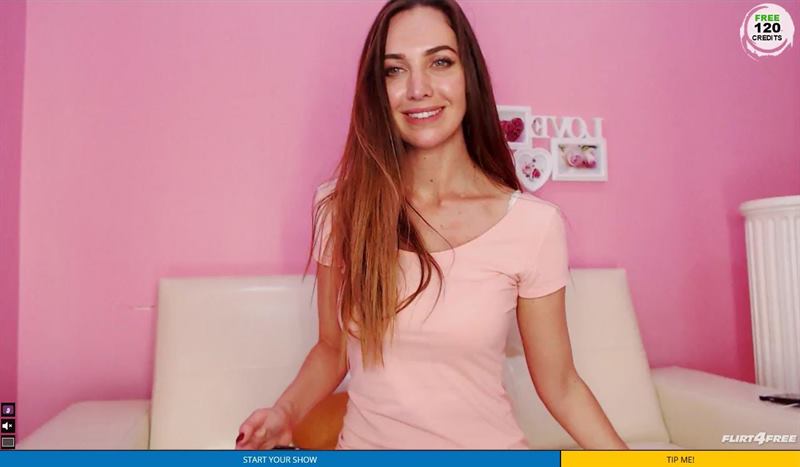 As for quality, while Flirt4Free doesn't force its models to stream in HD like LiveJasmin does, most of its models still do — especially those who get to the site's front page. The cam shows work perfectly well on Firefox, and while they take a short time to load, the video (with audio) preview of the chat rooms is sure to alleviate that problem. The real downside of this site is its search engine, which just doesn't work properly due to the lack of oversight on how each model tags her show. If you do encounter any issues, Flirt4Free has a giant FAQ page and first-rate customer support.
There are also fewer models using the Flirt4Free platform compared to other premium cam sites. It doesn't really hurt the variety of cam shows on the site, but it's noticeable once you spend some time on it. And you'll be heavily incentivized to do so, mainly due to Flirt4Free's amazing loyalty program and VIP membership.
---
LivePrivates.com
When you're looking for the best cam sites, no matter on which browser, you should be thinking of LivePrivates. It has tons of cam girls whose professionalism, quality and variety will satisfy most. The video quality is also top-notch, with every cam room streaming in 720p at the very least.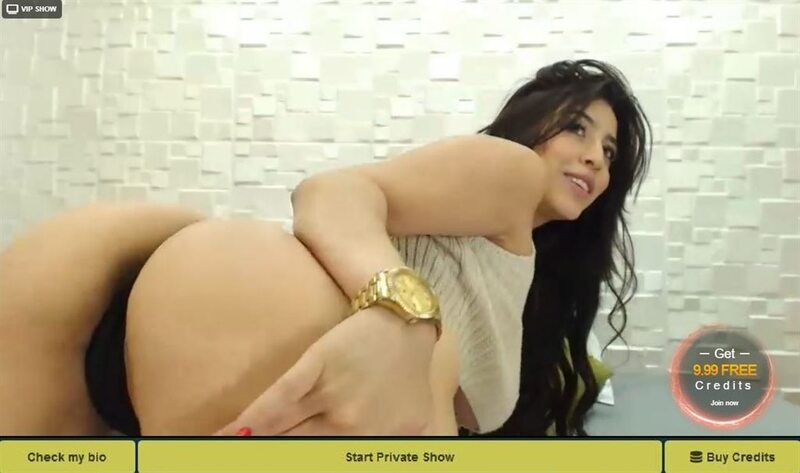 The prices on LivePrivates tend to be higher than those of other premium cam sites. The price of privates is higher than the competition, and you have to pay extra for cam2cam and 2 way audio. The only free thing on the site is the free chat. You can verify your credit card information to get 9.99 free credits to test out the site.
LivePrivates was built with Firefox adaptability in mind, and works perfectly on it. We've never come across any bugs or technical issues, and even if you somehow do, LivePrivates provides all manner of support options, including live chat.
---
ImLive.com
One of the cheapest cam sites available, ImLive has grown in popularity over the past few years as an extremely affordable alternative to bigger and pricier premium cam sites like LiveJasmin. It includes cam2cam for free in most cam shows and boasts a fantastic loyalty program that makes things even cheaper in the long haul.
ImLive also manages to have a huge volume of cam babes of great variety. The downside here is that most of their shows are not in HD. The cam girl may be able to stream in 720p or above, but most of the cam girls don't actually have very food cameras. This will probably be convenient for anyone with a subpar computer or internet connection, and disappointing to anyone else.
ImLive is also optimized to work perfectly well on Firefox, and never gave us any issues on that browser. If you encounter any difficulties, ImLive offers 24/7 support via live chat, phone and email. We recommend you to check the site's comprehensive FAQ page before you contact support, though, since their customer support representatives don't answer any query that is already covered in their information section.
---
121SexCams.com
An oldie but goodie; 12SexCams has been around for a while and is considered to be one of the safest and most trusted cam sites around. It uses a very simple and discreet direct payment system and offers a wide array of reasonably priced shows you can spend your money on.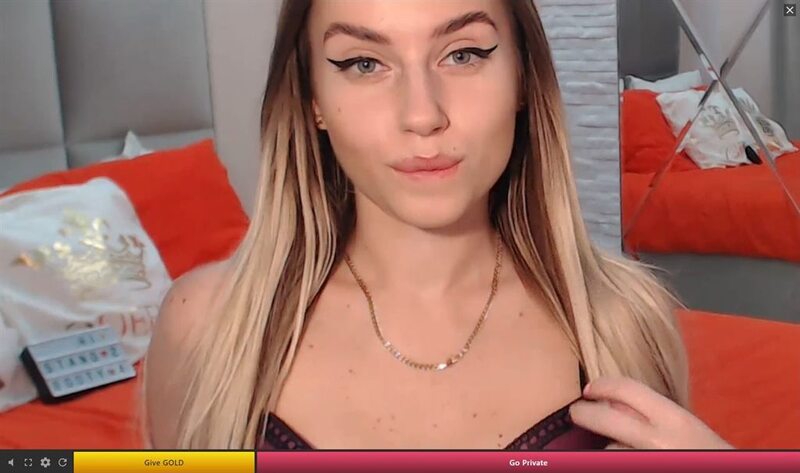 While 121SexCams has advanced with the times, some of its flaws and outdated characteristics have sadly remained; The video quality of cam shows on the site is capped at 720p, and you can only open one of them at a time. In an effort to fight online fraud, 121SexCams also requires you to enter valid payment details upon registration, and limits you to only a select few payment options.
Fortunately, 121SexCams' customer support feels much more modern. You have several ways to contact the support center, and once you do they are quick to respond and eager to help. Just make sure not to walk away from the computer if you have them on live chat, as they are as quick to end the chat if you're unresponsive.
---
Conclusion
All six sites listed here are the best cam sites available for Firefox. They are great options for various different reasons, but only CamSoda stands as the true victor among them. Its astonishing models, free nudity, abundant porn tags, affordable chat rates, and cam2cam on mobile, make all the difference.
Back to full list of sex cam blog posts
---