Best Sex Cam Sites For Women
Last Updated
September 08, 2022
Most sex cam reviews are written for men and what they are looking for on a sex cam site. As a female user on a sex cam site, what you are looking for is very similar, but not necessarily the same. The pictures we used are of women, because Pornhub statistics show that most women looking for porn are looking for lesbian porn. But, we made sure to talk about male performers too. Our list includes both tip based chat rooms where you tip for a group show and premium sites where you pay for private shows alone with the model.
CamSoda.com
Technologically speaking, CamSoda is one of the modest advanced cam sites on the internet. The site was well optimized for your phone, so you can engage in a chat whenever and from where ever you want. CamSoda is filled primarily with free nude chat rooms, which anyone can participate in. Cam2cam and free show recordings are included in many private shows.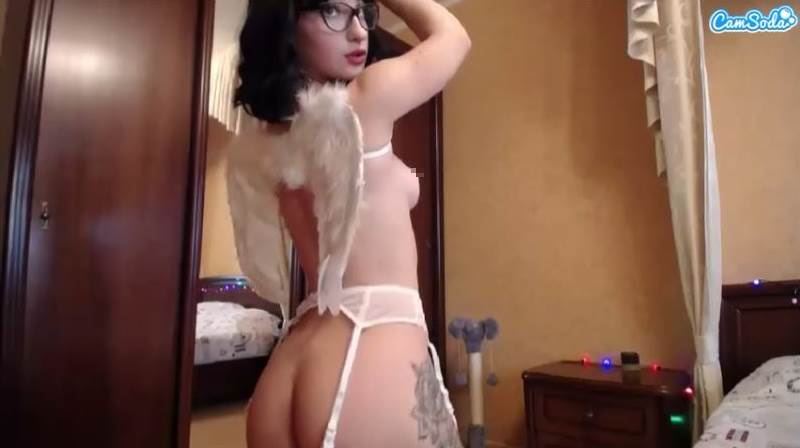 CamSoda usually has between 400 and 600 webcam models online, with the majority of the rooms being female. You can also find couples, transgenders, and a few solo men. Once you have registered with your free account, you will be able to talk in most of the rooms. Buying tokens will enable you to talk in all the rooms.
The free rooms are filled with nudity and scantily clad women. You will find plenty of rooms where the action is already hot, as well as rooms where the action will be dependent completely on you. Most of the models have set goals to reach and tip menus. Each token costs between $0.08 and $0.12, depending on how many you buy.
You can go into a private show with the models for as low as $0.48 a minute. The average price of a private show is around $2.40 a minute. Most of the rooms include cam2cam, while some even include show recordings. The notification window clearly tells you what is included.
---
Chaturbate.com
Chaturbate is the most popular cam site among models. You can find a ton of fresh talents who have just signed up as webcam models for the first time. The site has a massive selection of webcam rooms to choose from and very impressive video quality to watch the rooms in. You can sign up specifically as a female user, which gives you a female icon in some of the chat rooms.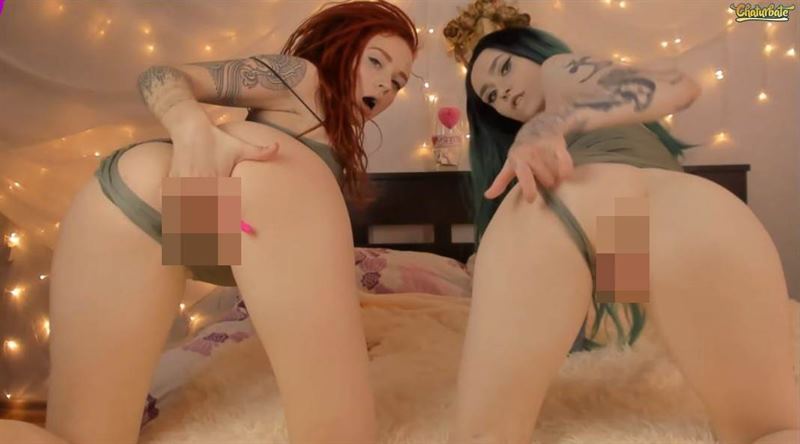 The volume of chat rooms on Chaturbate is absolutely immense. On average, you will find upwards of 4,000 sex cam rooms to choose from. There are a ton of options in the the female, transgender, and couples categories. There are also a lot of men, but most of them are exhibitionists, rather than performers. Your free account will be muted in most rooms until you purchase tokens.
You will find plenty of free cam rooms on Chaturbate filled with ongoing sex acts. There is hardly a dull moment on the site, as there is always an exciting chat room somewhere. You will find that nearly all of the rooms have goals and tip menus are available for most of the models you watch. Tokens range between $0.09 and $0.11 each, based on your chosen package.
Private shows on Chaturbate start for as low as $0.54 a minute, with models being available at all price levels. The privates on Chaturbate can sometimes be inclusive of a free show recording, but cam2cam is not inbuilt. If you want to c2c, you are going to have to set yourself up as a broadcaster. You can set up a password for your room, so random people can't join.
---
MyFreeCams.com
MyFreeCams was the original free cam site. It is a girls only cam site, with nothing but female models. The site has a huge collection of babes and can be amazing for chatting. You will find a ton of amateur girls on the site from all over the world. Buying tokens once makes you a premium member for life.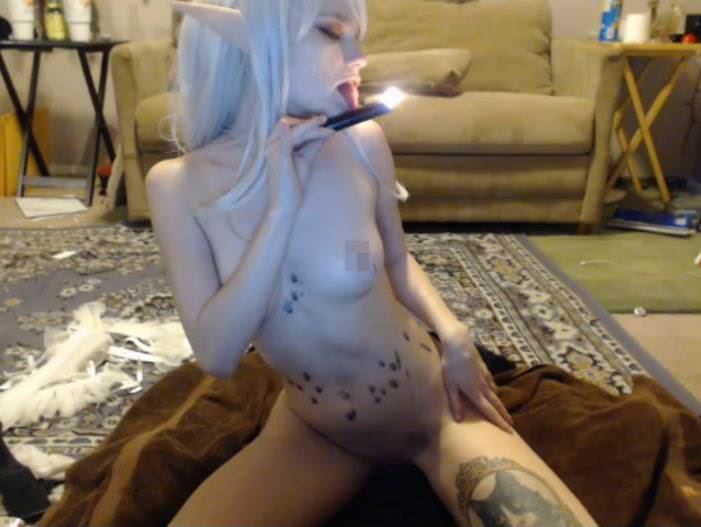 MyFreeCams has nothing but ladies. You will find a ton of solo girls, as well as lesbian couples. In total, you will usually find over a thousand webcam rooms to choose from on MyFreeCams. Once you have created your free account, you can start curating your favorites list, but you will be muted in most chat rooms until you buy tokens for the first time.
MyFreeCams is loaded with free sex shows. You will usually not have a problem in finding at least a few rooms where the action is bumping. MyFreeCams is amazing for social interactions. You will find that many users spend a lot of time making friendships. You can tip towards goals, with some girls having tip menus. Tokens on MyFreeCams costs between $0.08 and $0.10 each.
Private shows on MyFreecams are really expensive. Even with the best valued tokens package, you will be paying $4.80 a minute for a private show. It is the set price on the site. Some of the more popular girls will demand a tribute before starting a show. Cam2cam is not included and will usually need to be paid for separately.
---
LiveJasmin.com
When it comes to premium sex cams, LiveJasmin stands at the head of the game. You won't find any free nudity on the site, instead, the girls prefer the more luxurious approach. You invite the models into a private show, alone just between the two of you and perform for each other. There's a per minute fee, but it's cheaper than tipping for multiple requests.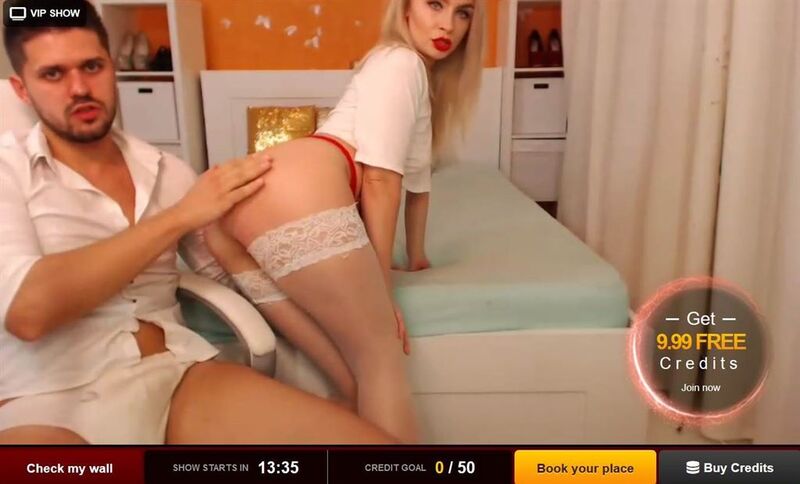 LiveJasmin usually has over a thousand cam rooms online, with options in all the gender categories. There's plenty of women, men, couples, and transgenders for you to choose from. Once you have registered with your free account, you will be able to talk in all the available chat rooms and will be treated like a VIP on the site before you've spend a cent.
LiveJasmin's free chat rooms are filled with barely dressed women, but you will rarely find a nude girl. The site is stringent in it's policies and the model's are only allowed to strip when in a paid-for shows. You can tip to show your appreciation in the open chat, but you won't get anything but gratitude out of it. Each credit is valued between $1.20 to $1.60, but prices change by region.
Private shows on LiveJasmin start for as low as $1.18 a minute, with an average price around $2.40 a minute. This price is inclusive of cam2cam while on a computer. For two way audio, you will usually need to pay an extra 1 credit a minute. While other sites don't charge for 2 way audio, they also don't guarantee that you won't be talking to yourself. Doing cam2cam on your phone will also cost an extra credit a minute.
---
Flirt4Free.com
Flirt4Free sits in the middle group between being completely tip based and being completely premium. You will find a myriad of beautiful women on the site. While some of the girls strip in the open rooms, you will find most of the webcam models will only get sexual if you switch to a more intimate show type.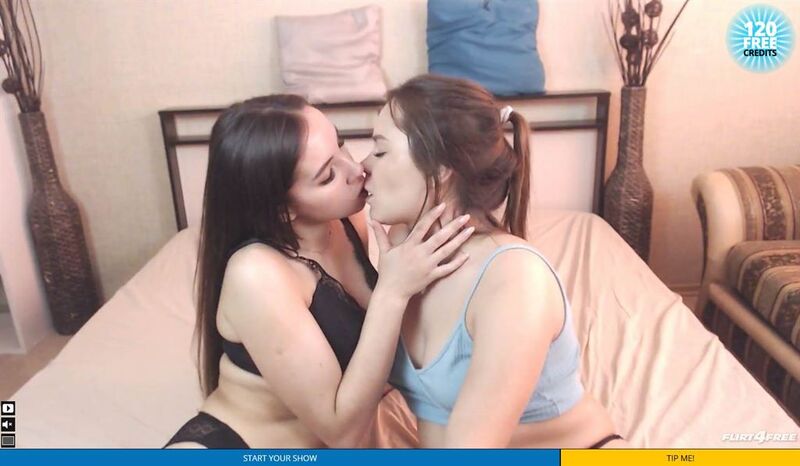 The selection of cam rooms on Flirt4Free isn't necessarily the biggest, but it's among the most prestigious. Flirt4Free constantly removes the unpopular models from it's pages, leaving only the best behind. Unlike most cam sites, the male category on Flirt4Free is it's pride and joy. You will find plenty of muscular and well toned hunks, though not all of them will be straight. Your free account will let you chat in some rooms.
Flirt4Free has a little bit of free nudity on it, but you will find that most of the girls prefer to be clothed until you're alone. Most of the free nudity can be found in the Party Shows, where users tip for goals. Each credit on the site costs between $0.09 and $0.11, with the price fluctuating according to how many you buy.
Flirt4Free has multi-user shows for as low as $0.50 a minute. If you were the first user to initiate the show, you can cam2cam for free, otherwise, you can only chat and watch. For a more intimate one on one experience, you are going to have to fork out for a private show, which usually start off at around the $3.00 a minute mark.
---
Women Looking For Female Cams
Each of the sites above has an amazing selection of cam girls to choose from. The question falls down to what type of chat experience you are looking for. Each of the sites offers something a little different in terms of what you get.
If you are a user that prefers a free tip based experience, then CamSoda, Chaturbate, and MyFreeCams would be the better sites for you.
If you prefer the premium experience, where you pay by the minute and get everything you want, then LiveJasmin and Flirt4Free are better.
Women Looking for Couples Cams
If you don't want to watch lesbian porn, but instead want to watch a straight couple fuck live, then the list is quite different. LiveJasmin and Chaturbate have more couples cams than the rest of the sites. Once again, it becomes a question of whether you would rather tip for individual actions or just pay by the minute for everything.
Women Looking For Male Cams
In terms of male webcams, your choices are limited more towards Chaturbate, LiveJasmin, and Flirt4Free. Flirt4Free has the biggest selection in terms of variety and body types. You will find that Flirt4Free focuses heavily on their male section, resulting in a serious selection of studs.
LiveJasmin is great if you are looking for a professional male model, whereas Chaturbate is better if you are preferring an amateur who is newer to the field.
---
Conclusion
There are many sex cam sites online with many chat rooms to choose from.
The cam sites above are the most recommended for female users looking for porn. This is because each of the sites is high in class while good in value.
You will find a huge selection to choose from, regardless of what type of chat room you are looking for.
Whether you are looking for lesbian sex cams, male sex cams, or couples sex cams, you will find that the 5 sites above have thousands of cam rooms for you to explore.
Overall, our top recommendation is LiveJasmin. While paying by the minute for a private show might sound expensive, it is actually far cheaper than making individual requests. You will find that on tip based sites many girls will expect as much as $20.00 for a flash. For that same price, you can get nearly 10 minutes of total control in the director's chair on LiveJasmin.
Back to full list of sex cam blog posts
---