The Only 5 Adult Cam Sites like Cam4
Last Updated
September 16, 2022
There are a lot of Cam4 comparison lists out there, but when you get to the page, you realize that half the sites are paid private shows only, with no free nudity. Not only that, people who compose these lists are far from having an "experts opinion", nothing like our stellar and authoritative team here on Best Webcam Sites.
The 5 sites below are all updated for 2022 , and represent the best Cam4 competitors - Some are better, and some offer similar features that you can feel free to experiment on and enjoy the variety, features and low costs.
List of Sites Like Cam4
CamSoda - Free recordable shows and a fantastic mobile platform with cam2cam
Chaturbate - 4K HD quality rooms, 4,000 models always online
MyFreeCcams - The best collection of American models, and plenty of unique social-media-like features
BongaCams - Lots of fun promos, a great filtering and tagging system
Flirt4Free - The only premium site on this list with 24/7 customer care, a fetish community, and a sex Education Center
Alternative Cam Sites Comparison Table
| | | | |
| --- | --- | --- | --- |
| Cam Site | Pros | Cons | Prices |
| CamSoda | Free content | No HD filter | $0.50 Min to $1.80 Avg |
| Chaturbate | 4K HD quality | No c2c on mobile | $0.60 Min to $3.00 Avg |
| MyFreeCams | American models | Confusing filter/sort | $6.00 All |
| BongaCams | European models | Constant pop-up ads | $3.00 Min to $3.30 Avg |
| Flirt4Free | Fetish Microsite | Little nudity in free rooms | $0.50 Min to $3.00 Avg |
---
CamSoda.com
CamSoda is currently our #1 freemium cam site. It might not have as large a selection of chat rooms as Cam4, but it does have way better features and you don't need to pay extra to use them. The key difference between the two sites, is the ability to cam2cam on mobile devices, and the free content. On desktops, you get live previews of the whole page at once.
With 400 to 600 models online on average, CamSoda's line up is composed mostly of cam girls. There are a few transgenders and couples, but nearly no solo men. As a tipped based chat site, many users tip for goals and requests, just like they would on Cam4. CamSoda also offers plenty of free content, such as Exclusive Videos - Full lengths movies, some of which even star famous pornstars, as well as giving you the option to record and rewatch all your private chats for free.
Beyond the free shows, you can also invite the models to Go Private. Going private is inclusive of cam2cam, on desktop and mobile. These shows start off for as low as $0.60 a minute, but the average is closer to $2.40 a minute.
Despite the fact that the site offers a tagging system like most freemium sites, it has recently added a filter on the left side of the screen. Keep in mind that neither systems is as reliable as they could be, so you may just have to go through the rigorous, enjoyable task of going into as many live free rooms as you can, and find that elusive perfect cutie.
---
Chaturbate.com
If you thought that Cam4 had a lot of webcam models, prepare to be blown away. Chaturbate on average has about three times more models than Cam4. You can go full screen, the video quality goes up to 4K, and the models themselves are different than any any other site - Kinky, own multiple costumes and toys, and love to show off their gorgeous bodies.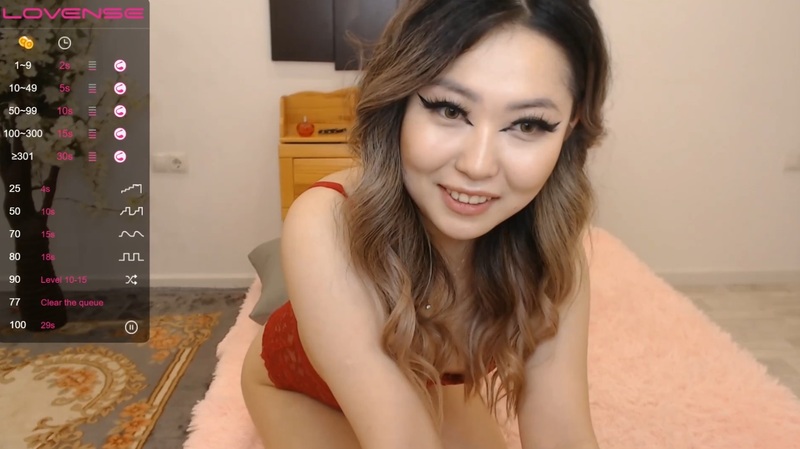 With upwards of 4,000 webcam models online, Chaturbate is truly a behemoth. By the time you scroll to the last page, hundreds of new chat rooms will have logged on. Chaturbate has the biggest selection of webcam rooms in every category. They have more men, women, trans, and couples (And plenty of groups) sex chat rooms than any other site. These rooms are all completely free and keep going thanks to tips.
Chaturbate is always bustling with excitement. It's so busy in fact, that you will often need to switch to private shows if you want to be able to hold any sort of serious conversation with a girl. Private shows start for as low as $0.60 a minute, but the average price is closer to $3.00 a minute. Cam2cam is not included, but can usually be tipped for separately.
Customer support is not the strongest point on Chaturbate. You will be mostly limited to the FAQ section and to emails. It's not the most convenient, but it usually gets the job done.
---
MyFreeCams.com
MyFreeCams has more or less the same amount of webcam models online as Cam4, but on MyFreeCams, they are all female. You won't find any non-plastic penises on the site. All of MyFreeCams' features become free to use once you have made your first purchase on the site. You can open up multiple chat rooms, adjust all their screen sizes, and even get previews.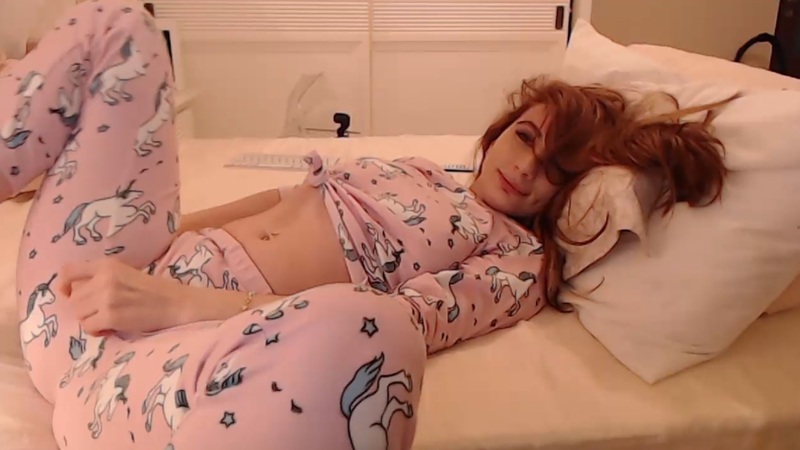 With well over a thousand webcam models on average, the selection on MyFreeCams is nothing to scoff at. The rooms are operated by tips, just like on Cam4 and every other site on this list. The girls perform for requests and for goals. As mentioned, the selection is entirely female. This can either be good or bad, depending on your sexual orientation. It's important to note that the site, which offers a great alternative to Cam4, houses the highest number of American models around.
The chat rooms on MyFreeCams can get very busy very quickly. For added intimacy and to not have to tip for a million different requests, some users prefer switching to private shows, though they are expensive on MyFreeCams. The site has a set price of $6.00 a minute. Cam2cam on MyFreeCams is not included in the private show cost and must be set up separately.
As with most other freemium sites, the customer support on MyFreeCams is not that great. There is an FAQ section and you can contact them by email. The FAQ section on MyFreeCams is more extensive than on other sites. It's so extensive in fact, that they won't respond if the question is already answered.
---
BongaCams.com
BongaCams is the most popular free cam site in Europe, and it's easy to see why. The site has a big selection of webcam models and great features to keep users entertained. While BongaCams has pop-ups just like Cam4, that is the only negative they have in common. BongaCams has added many cool features, such as cam2cam at the click of a button during free chat and picture and picture scrolling.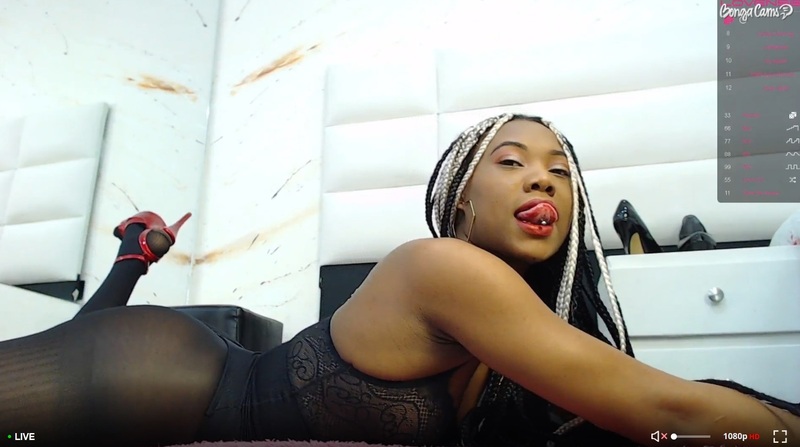 There are usually between 500 and 800 live cam rooms on BongaCams, with the majority of them being female rooms. There is quite a large selection of couples, and transsexuals. While the selection of male chat rooms on BongaCams is smaller than Chaturbate, it is larger than what you will find on Cam4. Users tip for requests in the rooms, but there aren't usually set goals.
There can be thousand of users in the free chat rooms. It can be quite hectic if everyone is talking at once. Private Chats give you more control over how the shows play out. There is a set price of $3.00 a minute for private shows on BongaCams. These are usually inclusive of cam2cam. You can also cam2cam in the free rooms, though the price for that changes from model to model.
Out of the purely freemium cam sites, BongaCams offers by far the best customer support. Once you have completed once purchase on the site, you get access to live chat, getting you immediate assistance whenever you need it. VIP members get access to the concierge service, granting them even better support.
---
Flirt4Free.com
Overall, on this list, Flirt4Free is the site that is the least likely candidate to be an alternative close to Cam4, as it is a premium one. It boasts a prominent place on our list of best webcam sites, due to features such as HD quality rooms, fantastic filter and sorting systems, 24/7 customer care, pro models, a mini-site focusing entirely on fetish, forums for members and models, and even an education center for those wanting to up their sex game.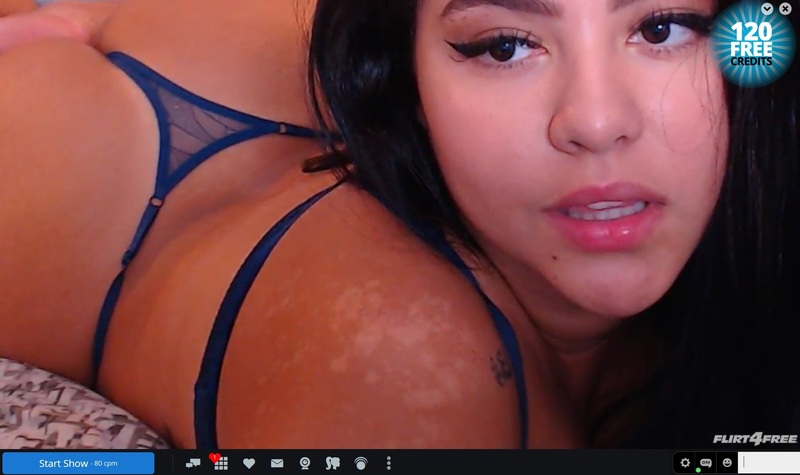 The selection on Flirt4Free is smaller than the other sites, with 400-600 models online on average. The reason for the smaller number, is because Flirt4Free continuously prunes its database. Models deemed unworthy are quickly removed from the site's pages. You can tip for requests, but the free chat rooms don't have goals, only some of the party chats do.
Flirt4Free relies mostly on paid show types. These start for as low as $0.55 a minute, but the price fluctuates greatly according to who you choose. You can find many rooms for $3.00 a minute, but if you're feeling wealthy, there are even rooms for up to $12.00 a minute. Thankfully, private shows on Flirt4Free are inclusive of both cam2cam and 2 way audio, though the model isn't obligated to watch.
As a more premium site, Flirt4Free offers fantastic customer support - the best on this list. BongaCams is only better if you are looking for a totally free experience. On Flirt4Free, you can contact the support team through live chat, email, or even the phone.
---
Top 3 Websites Similar to Cam4
Out of the five sites above, there are three sites we select as the absolute best Cam4 alternatives:
Better than Cam4 - CamSoda is our choice for the best option when considering exploring beyond Cam4, for multiple reasons. Firstly, The site is a cornucopia of free content, and not just the free rooms with unlimited sex and nudity. The site offers Exclusive Videos which are full length and in HD, as well as free show recordings and rewatching, in essence providing you with unlimited hours of watching all the sexy times you spend with your lovelies. Also, the site proved perhaps the best mobile platform with c2c around.
Sites Similar to Cam4 - The site most similar to what Cam4 offers is Chaturbate, which is also built on a tagging system and houses many models from around the world, and extremely kinky ones at that. While Cam4 has a better filter, Chaturbate wins on a couple of fronts, the first is the HD quality which gets up to 4K, and the second being variety with over 4,000 models.
Just like Cam4 - MyFreeCams is definitely close to Cam4, with lots of sex and nudity for free, though the main difference is the set price for all chats. But like Cam4, there's no need for your wallet to suffer, there's just so much for free with these exhibitionist models eager to show off their stuff. Another important difference for those who prefer models who speak fluent English as their mother tongue - MyFreeCams gives you a huge range of American performers, a rarity in free live cam sites.
---
What Makes These Sites Better Than Cam4
Mobile platforms with cam2cam capabilities - Camsoda, BongaCams and Flirt4Free
Free extra content such as full-length videos - CamSoda, Chaturbate
Extra fetish features - Flirt4Free, CamSoda, Chaturbate
Super cheap prices - CamSoda, Flirt4Free, Chaturbate
High HD quality - Chaturbate, BongaCams
More models - Chaturbate, BongaCams
Excellent filter - Flirt4Free, BongaCams
---
What Makes This List Better Than Other Lists
Other sites have a list of sites similar Cam4, but they include sites that aren't even in the same category as Cam4, which is a freemium site. These are the delicious sites that allow free sex and nudity in the free rooms. To give you an example, if you place LiveJasmin Vs. Cam4, it's a very problematic comparison, as LJ is a premium platform, the models have to be fully clothed, many of them are completely exclusive to the site, and levels of fetish and kink are also kept to a minimum. However, if you compare CamSoda vs Cam4, it's easy because they come from the same family, and this way you can clearly show why CamSoda is - If not better - Just as good.
---
Conclusion
The above 5 cam sites are all like Cam4, but better. Some of the features that Cam4 gives you in it's paid Gold membership are absolutely lackluster - Other sites offer them for free.
You can go full screen in any of the sites above, without having to pay a monthly fee. On most of the sites, you can actually adjust the size of the video completely as you see fit.
Chaturbate and MyFreeCams give you the option to Private Cam Mode - Starting a password protected chat room of your own.
Emoticons change from site to site, but generally speaking the other sites on this list all have more or less the same stuff. Chaturbate and BongaCams will let you post GIFs in the chat rooms, though some of the models might get pissed off at you.
We recommend checking out each of the sites, to see what selection is available for you, after all - you will usually visit the sites where you think the girls are the hottest. That being said, if you don't have the time to mess around, we recommend checking out CamSoda. It's absolutely free and you can check out all the features before you've even created an account.
Back to full list of sex cam blog posts
---