5 Best Cam Sites Selling Cam Girl Content
Last Updated
September 18, 2022
If you're looking for a hot cam girl who likes to show more than a carefully cultivated Instagram image, the following live webcam sites all offer X-rated content that you can purchase for a small fee. Unlike most sites selling cam girl pics, most of these platforms not only offer fan clubs that you can join and get access to exclusive NSFW photos and videos, but some also offer totally free live modelling sessions where you can see your favorite cam model pose for some racy photos.
Read on to find out how to get to the hottest babes who strip-off and post some of the raciest images and videos for a small group of lucky fans, as well as how much a personal private cam porn session, where you direct the action and style the photos, will set you back.
CamSoda.com
CamSoda's models range from new amateur performers checking out to see if they've got what it takes to become a cam model, to celebrity international porn-stars who offer a few lucky viewers the chance to go 1on1 with them in a cheap private cam2cam show. When it comes to pics and videos you can buy, many of the semi-pro and pro cam girls post exclusive content in their cam chat room. When it comes to videos though, CamSoda really shines. It has free HD videos starring some of the top cam girls, as well as huge library of pic sets and recorded shows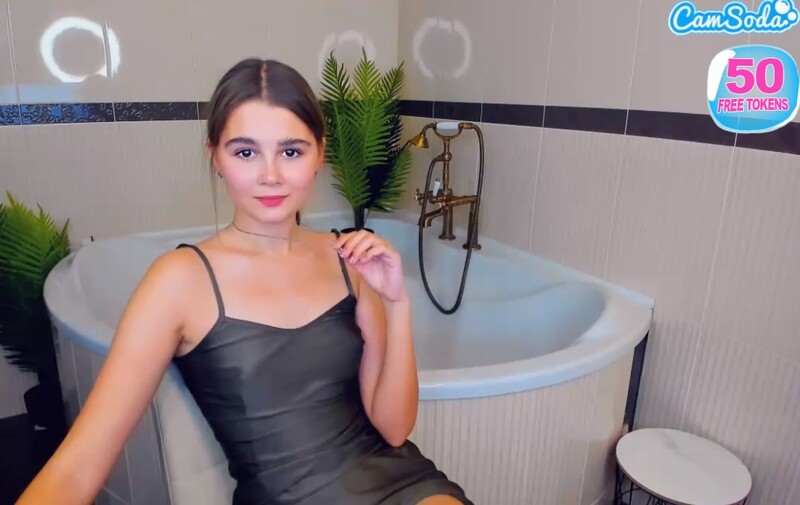 Before buying any cam girl pics, it's worth spending some time in her free open cam chat room to see if she has what it takes for a repeat view. If she does, under her live video feed you can see all the media she's created. Most offer a variety of photo albums which can be unlocked for a small fee. Prices vary according to how any images are in the album. Many models will also create a custom video for you to purchase. 
Once you pay to get the pics and videos, you can then access them via the My Media link at the top of the page. If you're not after a specific model another way to get kinky movies is to select the Top Vids link and browse these videos. These are the most popular videos for sale on the site. If you hover over the snapshot for a second, a short teaser of what to expect comes through. This way you can see what you're going to get if you fork out for unlimited viewing rights.
While it's great to be able to buy X-rated photos and videos of top cam models, it's even better to get the model to pose exactly how you want, doing the kind of adult activity that appeals to your specific porn preferences. In order to be in charge of a video shoot, all you have to do is enter a private show with the insta-model. Most cam hosts will let you record the cam session and keep a video of it in your CamSoda account for unlimited free future viewing. Prices for a 1on1 recordable cam show average out at about $1.80 a minute. Normally it's a better rate than the price for a tailor-made video available in her private cam account store. 
---
Flirt4Free.com
If you're looking to buy videos of hot cam girls, Flirt4Free has an amazing deal that'll immediately give you a huge library of X-rated content for very little money. Many of the models here create their own racy movies and post them on the site where VIP members get free access to them. The site also has over 16,000 photos posted by cam girls which you can view for free. And, if you're looking to get hold of some uber-exclusive movies starring a specific live porn perform, the top models have fan clubs featuring movies and photos only accessible to their members.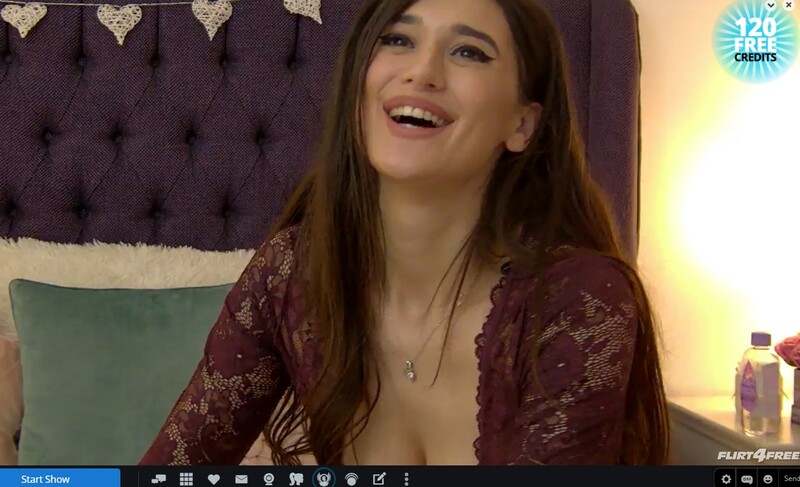 If you're looking to buy photos, then Flirt4Free probably isn't the best cam site to go to. However, if you're looking for an endless supply of must-see XXX movies, nowhere is better (and probably cheaper) than Flirt4Free. Flirt4Free has a paid-for VIP membership program that'll have you drowning in XXX videos. For $39.95 a month you'll get access to 200 free videos a day, 5% off all your video purchases and you can watch as many recorded live cam shows as you want. You'll also get 150 credits (valued at around $15.00) each month as part of the package.
If though you have a fave performer, it's probably a better idea to purchase a subscription to her fan club. You don't get access to the platform's videos like you do if you take out the VIP membership package, but you do get exclusive content, 5% off private cam chat shows with the host, as well as a discount off the purchase of videos she's selling in her chat room.
If you want to direct a kinky movie starring a particular model, you can simply take her into a private session where you can decide what she'll do. All 1on1 cam sessions are recorded and stored in your account for a week where you can re-watch the show as much as you like. After a week, either become a VIP member in order to access the movie without paying again, or you'll have to pay in order to unlock the video. On average it costs $3.00 a minute at Flirt4Free for a cam2cam inclusive exclusive live video chat date with a premium model.
---
LiveJasmin.com
LiveJasmin's 1,000 plus cam hosts are the best of the best in their categories. The homepage of this premium live cam site is like the first page of a modelling agency's look book. Sexy lingerie, professional studio settings and girls who eschew the natural look and nurture the Instagram ideal in their racy photos are just a teaser of what to expect when you click on a snapshot to enter the live cam chat room of one of these A-list models.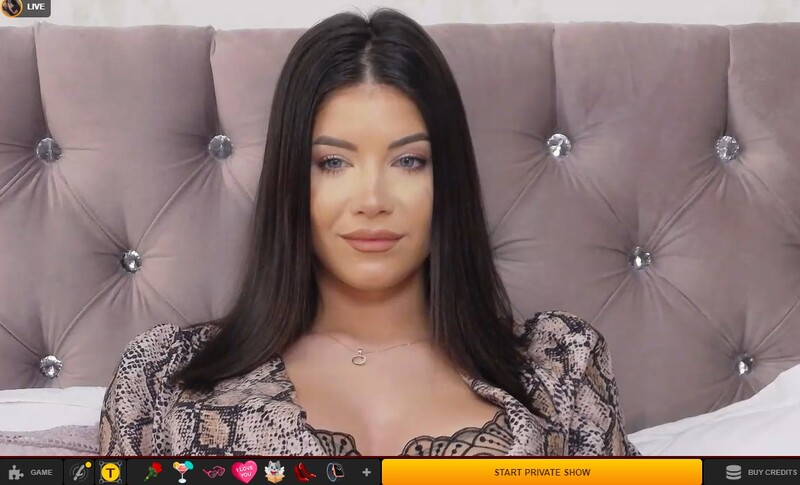 Exclusivity is key to type of content you can buy here. This site feature A-list models who can only be found at LiveJasmin and many also create XXX photos and videos which can only be purchased by LiveJasmin users. At this premium webcam site, there's no porn without pay, and that applies to the content, as well as the cam shows. There's not a huge choice of videos to buy, with most girls only offering a handful of videos in their premium content collection.
One thing to bear in mind when you buy content from a models is that you're renting the photos, as opposed to buying them. The price only gives you access to the photos for 90 days. After that they're locked and you have to pay again to see them. Generally you're looking at anything from between $3.00 to $30.00 for a 3-month pass to one of a model's X-rated photo albums.  
The downside about the albums is not that you only get a limited time to enjoy them, but you can't tell how many photos are in each album. The more expensive the purchase ticket is, generally the more photos you'll get, but that's no guarantee. What is guaranteed is what you'll get to see in a private webcam show. Prices here too aren't cheap with an average session coming in at $2.40 a minute, but this doesn't include cam2cam and 2-way audio. Each of these features will set you back another $1-2 a minute more.
---
Stripchat.com
Stripchat has an enormous choice of cam models listed on the site. At any time of day you can expect to find at least 4,000 live shows hosted by all types of performers ranging from celebrity porn-stars to wannabe MILF mistresses and extreme exhibitionists who love to get hardcore in open cam rooms. However, the majority of Stripchat models are girls honing their porn skills and building-up their modeling portfolio by offering their fans access to exclusive content and live cam recordable cam shows.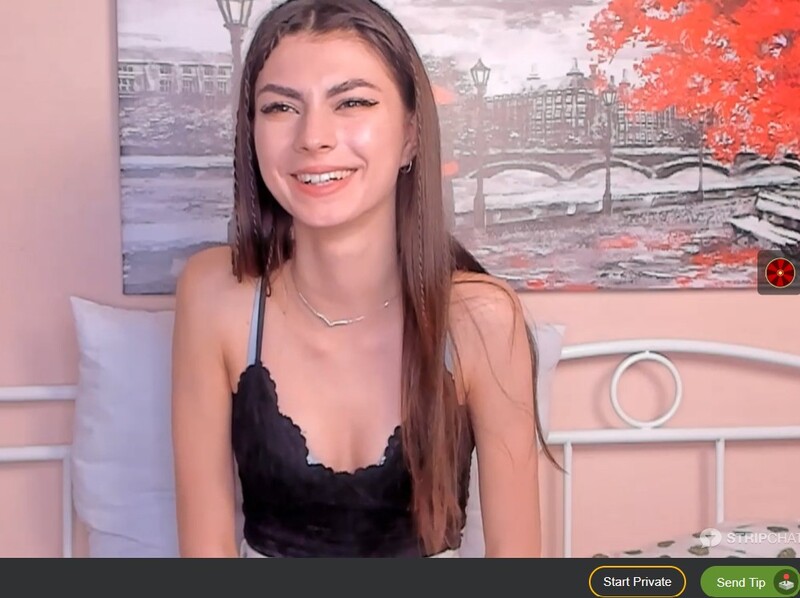 The more professional hosts, which number in the thousands, feature private content in their cam chat rooms, content that has to be bought to be viewed, as well as images and videos only available to the members of the host's fan club.
There's not a huge range of purchasable cam site content, most is fan club exclusive though fan clubs at Stripchat have a low monthly membership rate of just $9.99 a month. Some clubs give you access to quite a number of photos and video albums, while other models don't offer any extra content. It's worth checking the room and seeing what's posted before you pay for a Club subscription. Generally the rooms in the Top Model category or those listed as verified celebrity porn-stars offer a lot more content for sale and exclusive for fans, than the other rooms.
When it comes to buying videos, the best value-for-money XXX clips are those you make yourself at Stripchat. Out of the 4,000 plus streaming rooms, around 25% of them offering recordable privates. These rooms let you record a private session at no extra cost and keep a video of the show in your account for free unlimited viewing. On average a private session at Stripchat hits the $2.40 a mark. Some performers include cam2cam in their rates, though most charge a higher per-minute rate if you want to open your cam.
---
BongaCams.com
BongaCams has around 3,000 rooms streaming X-rated shows 24/7. Most of the live cam rooms are hosted by skilled and experienced amateur models or professional live cam hosts, all of whom like to get extremely kinky in their free open tip-fueled cam sessions. When it comes to buying cam pics and videos, many of the professional live cam sex-stars and wannabe porn princess offer clips and photos for sale, though the selection is limited. BongaCams is more about free fetish cam fun in HD as opposed to porn content that costs.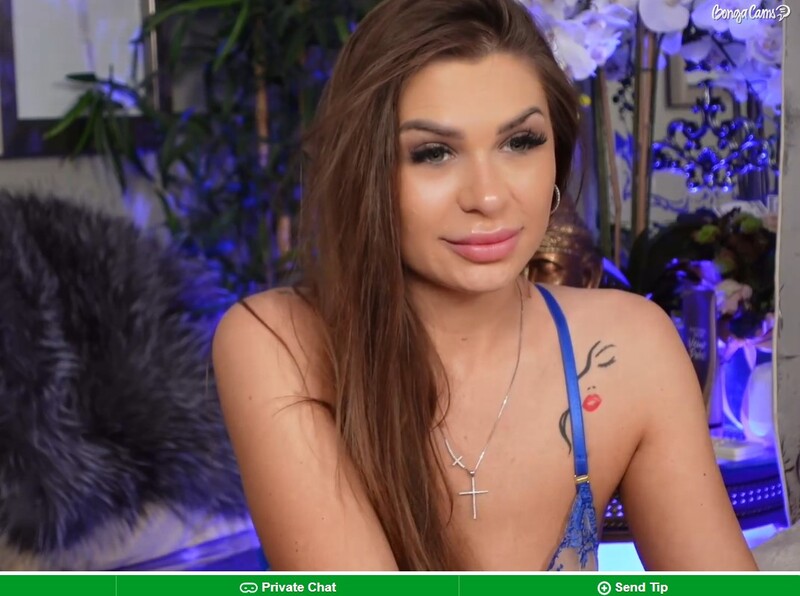 If you haven't registered as a member, when you enter a room a message box pop appears. Quite often it's an automated message from the model asking you to check out her spicy pic. Ignore this. All that happens is when you click on the photo, you get a pop-up ad calling on you to either sign-up as a member or buy tokens. Unfortunately pop-up ads ruins what would otherwise be a great site for free live cam sex content. When you're in a free tip-fueled show, be prepared for an ad to obscure the show every five minutes or so. Still, it's a small disadvantage compared to the pluses of so much live HD and HD plus streaming X-rated shows.
The content you can purchase is posted by models in their profile section. When you go into a performer's cam room, click on the link to View full profileand if they have clips or photos to purchase you'll see them there. The performers with the most purchasable content are those in the Porn-star category. These girls give BongaCams viewers exclusive media that you won't see on regular adult tube channels.
However, it's the free HD cam rooms that are the draw here. You can find a wide range of extreme exhibitionists hosting femdom, dominatrix, submissive and other fetish-themed cam shows which are open to all viewers. If though you want to go 1on1, prices are high and are standardized across the platform. All private shows cost $3.30 a minute though they include cam2cam usage. A few of the performers will let you record a paid-for show, but by no means all.
---
Conclusion
All of the above top recommended cam sites offer purchasable content, but there's usually a caveat involved in getting access to them. Some sites offer the content only via a subscription to a model's VIP fan club. Other sites let you buy the content, but you only get it for a few months before you'll have to pay again. In most cases the best purchasable content is that of recorded live shows. 
If you record a private show, you not only get to enjoy the live cam experience where it's just you and a hot cam girl, but you also get to keep a video at no extra charge that's tailored to your own porn preferences. The site with the most content for purchase, as well as recordable shows and cheap private cam sessions is CamSoda. No matter what type of model you're looking for, or what type of kink floats your boat, you can find it at CamSoda.
Back to full list of sex cam blog posts
---