5 Live Video Chat Sites That Are Similar To LoyalFans
Last Updated
September 10, 2022
LoyalFans is one of many trending sites that provide content for pay, and the ability to keep things close and personal with your favorite performers. But there is much to be desired, on many fronts. Prices, content, accessibility to the ladies, and extra features. Luckily these five sites below offer so much more. Recordable shows, fan clubs, memberships, free sex and nudity, stunning models, mobile platforms, and even virtual reality.
CamSoda.com
A bounty of amateur models display before you when you land on the main gallery page at CamSoda. Around 600 are online at any given hour. CamSoda is well-known as the best freemium site around, offering superb HD quality, fun and free extra content, not to mention ladies that want to be seen and show off their unique set of skills, just for tips. The site welcomes you with an array of live streaming HD quality rooms, displaying various degrees of nudity and sex.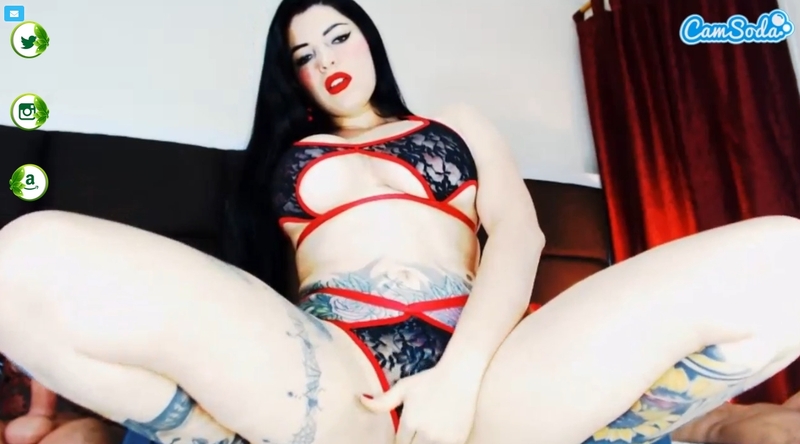 This is one fun site, which offers plenty of free content from stunning amateur models. Like LoyalFans, the models have their own Fan Clubs you can join for a price, and unlock content such as exclusive pictures, videos, and other surprises. Many of the cam stars post exclusive videos and photos of themselves that you can unlock by paying a set number of tokens for each video or photo. However, many of them know that one video is not going to satisfy your curiosity and as such offer access to their entire library of recorded media for a flat rate. Some of the top stars will even create a video just for you based on your preferences.
Prices for a private cam show are extremely cheap, averaging out at about $1.80 a minute and starting at only $0.50 a minute. The hosts like nothing better than getting to know you personally in a private cam date, though even in the free rooms there is plenty of action including games and pretty much total control of the model's sex toys. In a paid-for show mode you can really get intimate with your favorite model and direct the entire show. And, at CamSoda many of the babes let you record the 1on1 performance and store a copy of it in your CamSoda account where you can rewatch it as often as you like at no extra cost.
You can also connect with the site and its models via the site's free Blog, which is a fun bonus for those who like to follow up on different known performers. It includes articles, introductions of new talent to the site, and stories covering different aspects of live cams. If you prefer to keep things on the budget-friendly side, you can choose any one of the other chat shows, which are far less expensive - Ticket Shows, Voyeur Shows and Spy Shows.
---
Flirt4Free.com
A premium site with a sharp freemium edge, in pricing and sensibility. Though it looks like any other premium site, it hold a dirty, sexy secret - A Fetish Community, fully equipped with a Blog, Forums for members and models, and even an Education Center - Definitely not something offered by LoyalFans. Free live rooms, 720p HD quality, 24/7 customer care and interactive features are all great, but what makes this site unique is its intimate nature. The interactive nature of the site, for members and hosts, make it one of the best around.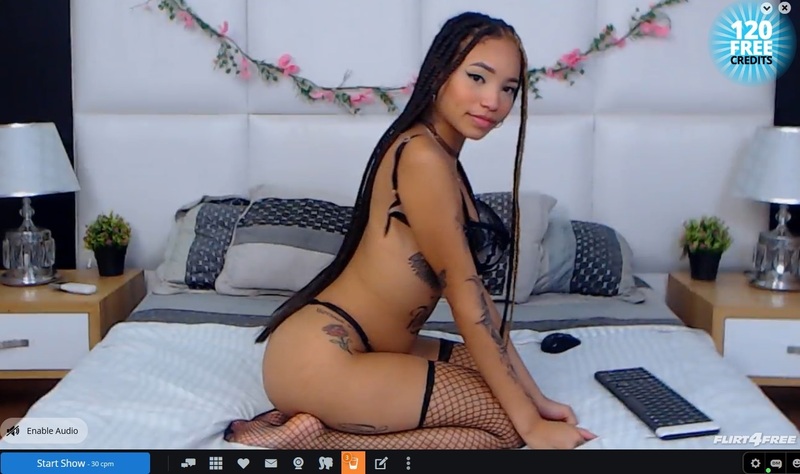 Many of Flirt4Free's most in-demand models have exclusive Fan Clubs. Similar to LoyalFans, the clubs at Flirt4Free feature photos, videos, video diaries, blogs, and other content. But at Flirt4Free, the clubs run by the gorgeous models come with extra benefits including a 5% discount on all private cam shows with the performer. And speaking of promos that LoyalFans does not offer, Flirt4Free offers 120 FREE credits (Valued at $12), just for joining. Not bad considering you can join one of the lower-priced clubs for just 200 credits a month.
Performers charge around $3.00 a minute but also go super cheap at $0.50 a minute. However, Flirt4Free lets you negotiate the price with a performer if you commit to a minimum time prior to starting a show. These are called Block Sessions, not offered at LoyalFans. Also, Flirt4Free offers the Play & Pay option for budget-conscious members. Not only that, while most other sites allow to control a model's sex toy, Flirt4Free lets you control both way, called 2-Way Interactive, located under the Room Type category.
It's also important to mention the site's VIP membership, far more impressive than any content site. For $34.95 a month, you will unlock benefits such like 200 free videos a day, unlimited access to recorded shows, 5% off on all video purchases, and more. Regardless of membership, you also get free access to the site's excellent mobile platform which includes cam2am.
---
ImLive.com
A tried and true veteran premium site, ImLive provides a variety of models, chat show options, and a brand new mobile interface with cam to cam. It focuses on the ladies, but it also provides a designated Members Area, which is a unique personal page with not only the members information and payment options, but shows the site's promotions, deals and discounts, and special events. The site shines because the models are pros, the filter is excellent and makes finding your girl a breeze, and there are so many extra features, the fun does not end when your private chat does.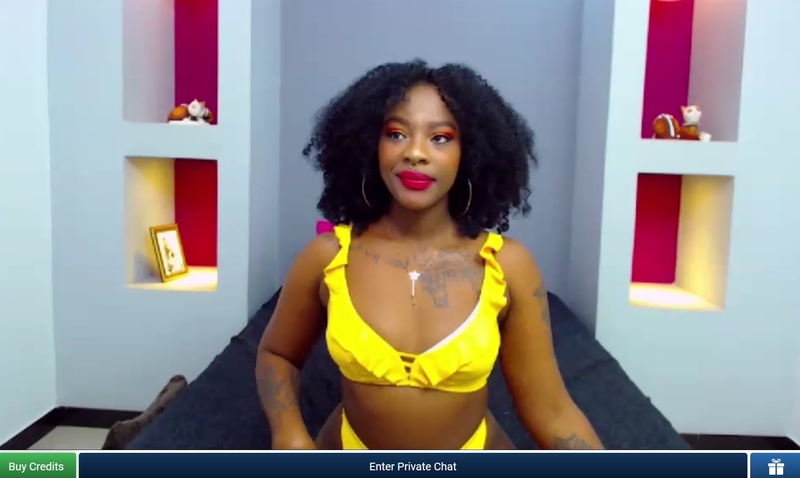 Fan Clubs on ImLive are worth every penny, which is definitely not guaranteed on LoyalFans. It costs 16 credits (Around $10) to join a club for a month, or 30 credits ($20) for a 2-month subscription. In return, you get 0.60 credits/min discount on private chat sessions. And, the longer you spend in a private paid-for show with the creator of the club, the more you get off the per-minute price - 30% off for 30 minutes, for example, as well as 20% off all past live shows and you even get to watch all of her host videos for free.
On average expect to pay around $2.25 a minute. You can easily find models that ask even lower per-minute rates with some charging the site's minimum price of just under $1.00. However, the cheaper rooms tend to use streaming quality that is less than stellar. And, if you want to activate the cam to cam feature, so the model can see you as well, it is available to you on both desktop and mobile devices.
Unlike LoyalFans, on ImLive you can follow models by joining their Discount Clubs, and getting completely free access to all their content, like pictures and videos, but you can also get the same "prize" by purchasing any size package. Once you have done so you are an automatic Bronze member, and have gained access to all performers content under Host Videos, no monthly fee required.
---
Stripchat.com
Stripchat is another freemium site you should be aware of. It is marked by a great selection of roughly 2,000 shameless performers around the clock. During peak hours this number can climb to more than 3,000. Stripchat is best known for its talented bunch of models, excellent hi-def broadcasting quality, and tons of chat categories covering any niche you can think of. In addition, most rooms stream in HD (720p) and even HD+ (1080p). Just select the HD category under All Categories to filter these out.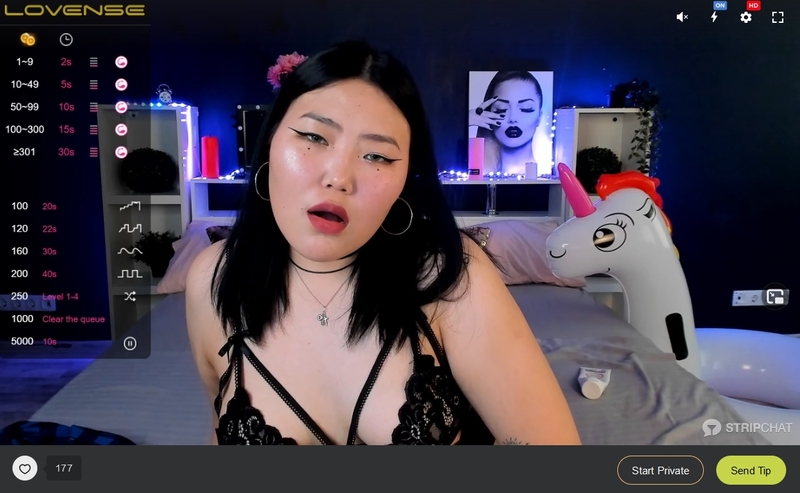 What really makes Stripchat unique, and unavailable on most sites including LoyalFans are its VR chat rooms. At any given moment, there are around 15 models on the site capable of mesmerizing you in 360° live shows. To take part in these shows, you will need to download a special application and equip yourself with the necessary hardware. There is currently one of two sites in the webcam industry offering you virtual reality live cams.
When it comes to a private show with your favorite model, per-minute prices average out at $2.40 a minute and start at $0.80 a minute. Some include c2c in this and others ask a higher rate if you want to open your webcam. One thing to watch out for is that many of the performers will not agree to enter a private show mode unless you commit to a minimum amount of time - normally at least 5 minutes upwards. So, if you are looking just for a few minutes of intimate exposure, you will have to hunt around the site a bit until you find a room with no time restrictions.
If you fall in love with one of the performers, you can join her Fan Club and become her Soldier, Lord or Prince. It will cost you $9.99, $19.99 and $49.99 a month, respectively. Believe me, it is worth every penny taking into account the respect you will get from your model and the other users, including control in the room to kick out other users, another advantage over LoyalFans. Besides, all titles let you send private messages to the model and spy on her private shows free of charge.
---
Chaturbate.com
A true freemium site, Chaturbate is open to all, as are the free rooms which include nudity and performances. One of the great things about Chaturbate, which is rare for such a true freemium site, is the fantastic HD quality most rooms stream on. Rooms can get up to 4K HD. Opening the cam2cam feature in the public chat rooms is as easy as selecting the feature button. Though, the model will likely ask for a tribute payment of some amount before granting you access.
A great option on Chaturbate that LoyalFans does not offer, is a huge free section where money is not required, just a sex-positive attitude. Quite a few of the performers on the site are models for the simple pleasure of being watched, as evident by Exhibitionist Cams, located at the bottom right of the page. These include all types of hosts - Women, men, couples, trans, anyone and everyone that love putting on a free live show. In addition to Chaturbate perks, many of the webcam models include free show recordings with their private shows. All recordings of over 30 seconds are added to your personal collection, to be viewed again whenever you want.
Private cam shows at Chaturbate start off at an incredible cheap rate of just $0.60 a minute. However, most of the performers are skilled hosts so expect to pay around $3.00 a minute. You also have the option to join models' fan clubs that provide extra content, control their pleasure toys just by tipping, and even send your favorite ladies gifts directly from their Amazon wish-lists. Also, enjoy the fun mobile version that despite not having c2c, is equally as excellent as the desktop site.
However, there are many pros to this site which ultimately make it one of the most popular free webcam platforms around today. Not only is there a huge selection of rooms to choose from, including models who love but the hosts cover every category imaginable, from amateur co-eds streaming out of their dorm rooms, to some very kinky live action cam stars broadcasting in brilliant 4K HD quality.
---
Conclusion
LoyalFans is a great site that gives you the option to follow your favorite ladies and feel a part of a community of fellow followers. However, the five sites above provide perks and additions that make them perfect alternatives. Out of these five alternatives to LoyalFans, you will find virtual reality rooms, 4K HD rooms, and a dedicated fetish site.
But, you should start with the best site overall alternative, and that is CamSoda. Not only does the site provide all the tools to be close and intimate without spending a dime, it also has a bunch of free content, free recordins of your private shows, exclusive site videos, a mobile platform with c2c, and most models attach their social media to their rooms, which makes it that much more fun when staying connected as a fan.
Back to all articles about sex cams
---