Checkout LiveJasmin's Newly Introduced Scheduled Shows
Last Updated
September 06, 2022
It appears that LiveJasmin has disabled their scheduled shows for now. We spoke with live chat support, and they informed us that the feature will be making a come back in future, pending some adjustments.
If you've ever read out reviews of the best sex cam sites in the world, then you probably already know that LiveJasmin is the #1 adult chat site out there. Recently, they upgraded their user interface and have begun introducing new features.
LiveJasmin has had VIP shows for quite a while, they are basically group shows for a fraction of the price of a private chat. Now, there's a new feature on LiveJasmin, scheduled shows. Scheduled shows are group shows happening at a future date and time.

Many of LiveJasmin's top models are scheduling shows for themselves. If there is a diamond babe that you have just been dying to watch, but haven't because she charges too much, check to see if she has any shows lined up. You can book a place for yourself for a fraction of a private chat.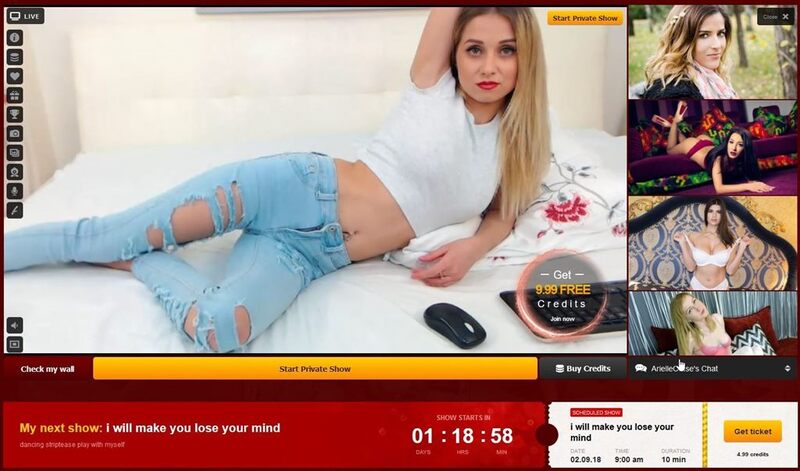 There's a whole range of different scheduled show, with different prices and different durations. Some models only have one show scheduled at a time, while others have several. You can use the directional arrows to flick through the shows each model has planned.
You can easily find exactly which models have a scheduled show on LiveJasmin by clicking on Scheduled Show under the Show type subheader on the left hand of the screen.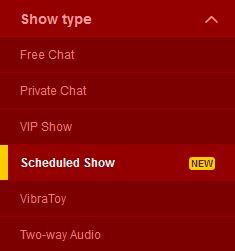 This is a new feature that has popped up some time in the last week, but quite a few models have already signed up. It's impossible to say exactly how many have signed up, but by our calculations it appears to be nearly one hundred models. Considering the feature has been up for under a week, we assume that the number of ticket shows on LiveJasmin will only continue to rise.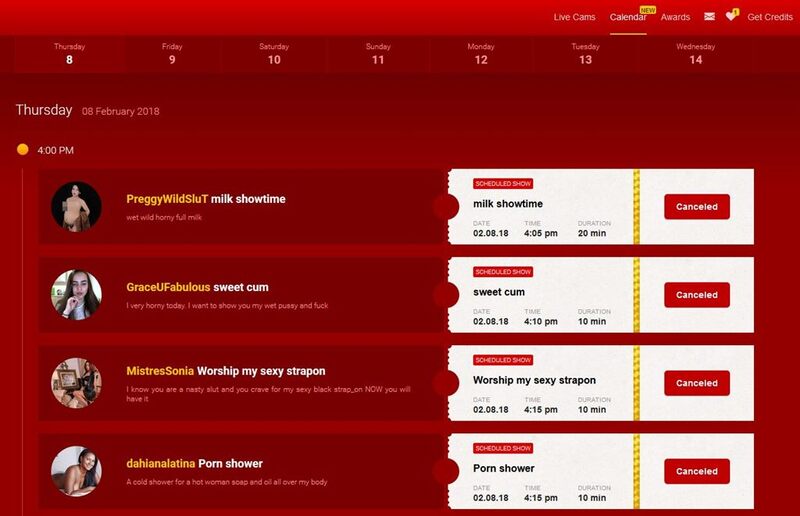 There appear to be many different show types. Some stripping, some dildoing, and some in the shower. You'll have to through the list manually to find the type of show you would like to see. You can search through the lists to see up to a week ahead. That's how far ahead of time models are allowed to plan a show.
The average price currently appears to be between 4.99 credits and 14.99 credits and the show lengths appear to range from 10 to 20 minutes.
For similar cams sites with like features to LiveJamsin, we present a list of websites like LiveJasmin.
The biggest benefit of LiveJasmin's schedule shows over their VIP shows, is the certainty of the show. VIP shows don't charge you the money you pledge unless the goal is reached, but it still disappointing not to get the show you were expecting. With the LiveJasmin scheduled shows, even if you were the only person to buy a ticket, you are still going to get that show.
Back to full list of sex cam blog posts
---