The Only Clown Cam Girl That Performs Live
Coulrophilia is the attraction to clowns. While the world of porn is diverse, clowns are a very tiny niche. Within the online sex cam world, clown cam girls are among the most rare. So far, we have found only one webcam model that consistently dresses up like a clown, complete with face paint and a red nose. Her name is Lexi_Kiss, and she works exclusively on Cams.com.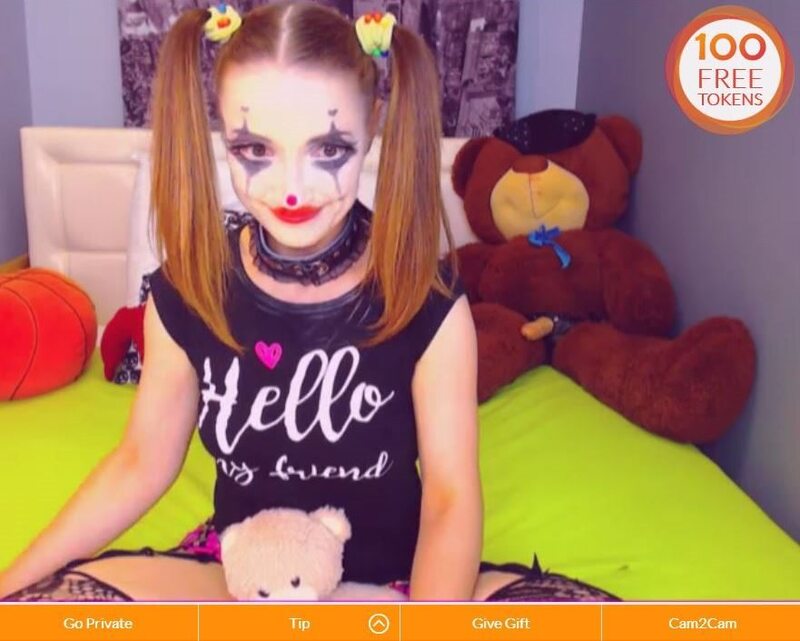 You will find Lexi_Kiss online pretty much every day. She has a broadcast schedule up in her profile, but it doesn't seem that she's too strict about it.
What she is strict about, however, is her clown face paint. It doesn't matter how far you go back in her Free Show Photos or her Recorded Shows, you will always find her with her face fully painted, and always in the same fashion.
What does change is her outfit. Some days, she is dressed up like a skimpy school girl. Other days, she is dressed up like Harley Quinn from Suicide Squad.
It doesn't seem to matter what she's wearing, users love her and her shows no matter what.
These are just some of the latest user reviews she's gotten from users who took her into a private chat: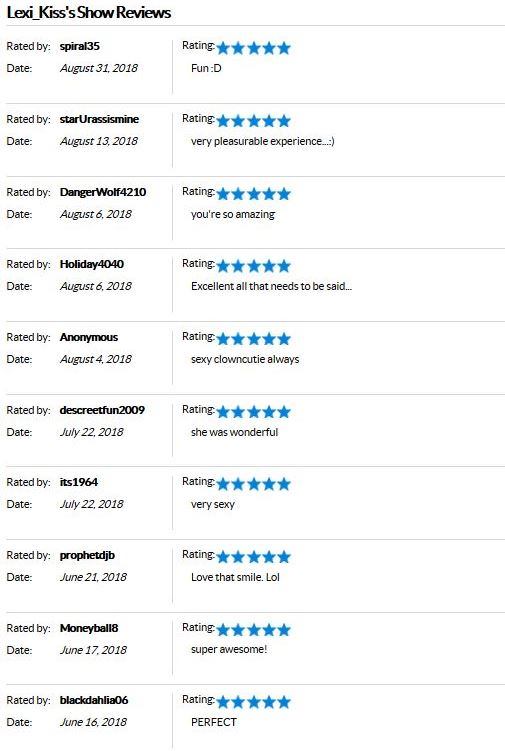 If you are looking for live clown sex cams, she is pretty much your only choice.
If Lexi_Kiss isn't online, you should check out the treasure trove she has uploaded. She has over 80 recorded shows, over 1,100 free photos, and 1,400 nude photos.
You can browse through the free pictures at your leisure, but you will have to pay if you want to view nudity.
To view the photos, you will need to either join Lexi_Kiss' individual fan club, or become a Premiere user on Cams.com. Users within her fan club can watch all her videos for free, but other users will need to fork out per individual show.
Joining her fanclub is highly recommended, as it provides you with a ton of clown porn content, and gives you a 70% discount on her live private shows.
If you want to cam2cam with a clown, you should join her fan club, or the bill will leave you feeling like the clown.
Back to full list of sex cam blog posts
---