BestWebcamSites Review of CamSoda's Conny Ford
Last Updated
September 10, 2022
If there's one thing I'm a sucker for, it's a red lip and full bouncy curls. Yes, this sounds like a chick talking, and I am one, BWS's very own female resident live cam reviewer. It's true that it's very girly to love makeup and good hair but I can't help it, Conny Ford had me at her eyebrows on fleek. I mean, that's some fantastic genes she's got there. I also love beautiful undergarments, and she caught my eye wearing a beautiful white bodysuit and a super adorable plaid skirt, that when she turned around, revealed her perfect, round ass.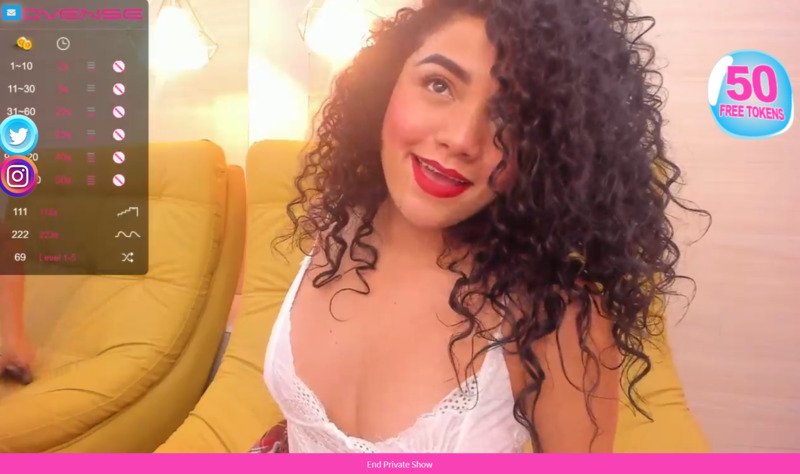 | | |
| --- | --- |
| Price per minute | 18 tokens |
| Cam2Cam | Yes |
| Free show recording | Yes |
| Toys | Dildo, Vibrator, Oil |
| Dirty talk | Yes |
| Time | 16:00 |
| Overall score | 10/10 |
I decided to do something that I usually don't as an experiment — Go into a private chat without warning. I mostly like to chat with the ladies first and get to know them, also to see how their English is, but today I didn't feel like talking, I wanted a hot piece of ass to scream and moan and show me how she cums, and that's exactly what I got. She was so prepared and didn't even blink when I started the chat, and started taking off her clothes right away, giving me a sizzling little dance.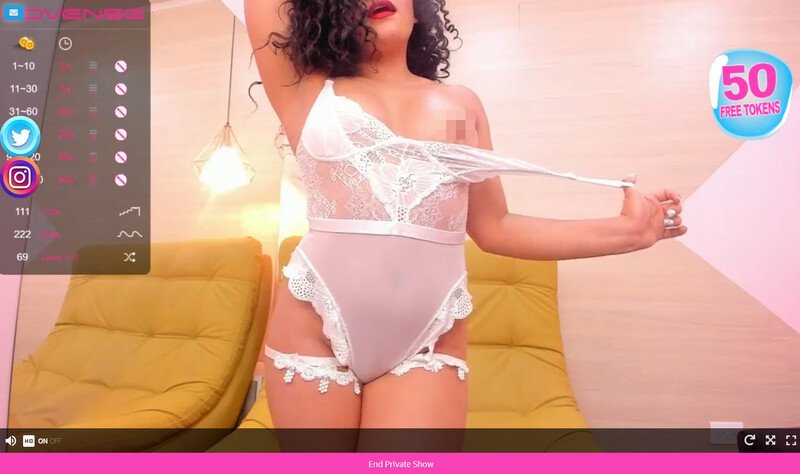 It was very impressive how attuned and intuitive Conny was. It was as if she knew I wasn't there to play around and be cute but get right down to it, she didn't even write me to ask how I am, how was my day going, my favorite color — Nothing. After taking her outfit off, she gunned for the oil, which is exactly what I wanted. She sat there and rubbed herself down, smiling and eying me as if I was staring at her from across the room, and not thousands of miles away.
I loved how she inserted some of her cultural background into the chat, I really enjoy foreign accents, and her Venezuela one was charming. She had decent English, which I appreciated, but the deeper we went down the rabbit hole, so to speak, the less English she remembered. When I asked her to take out a dildo, she replied "Nojoda!", and made me laugh, as it roughly translates to "No shit!". She was toying with me, and I liked it.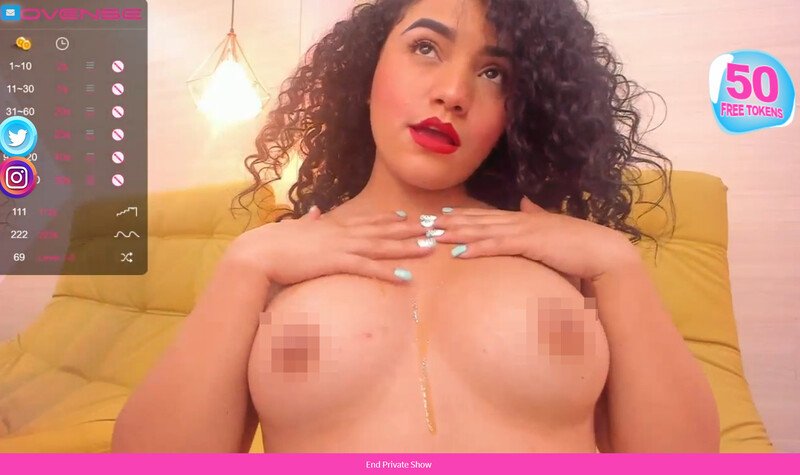 After a serious session with the dildo, licking it, and deep-throating it like a pro, I asked her to ride it. Ride that cock. To this she nodded vigorously, it seemed like she was just as eager to cum as I was. When a smoking female rides a big dick, with her red lip and bouncy perfect curls, aided by a huge mirror next to her so you can see every inch of her flawless olive skin, you get there real fast.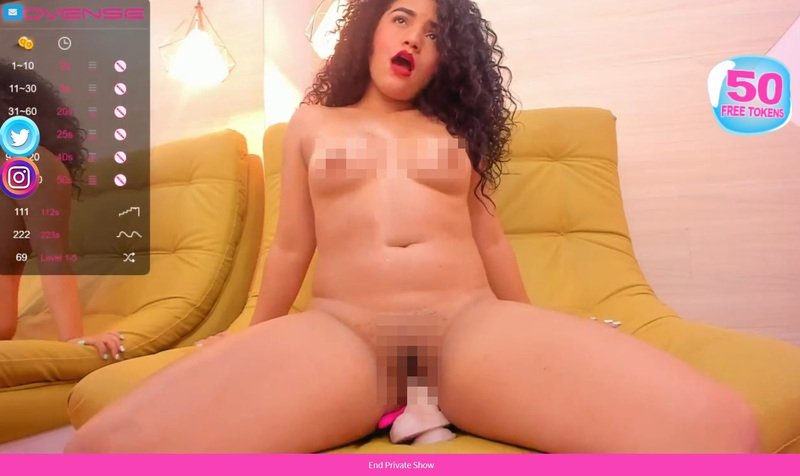 It's important for me to note that while she was, of course, an amateur and asked for a relatively cheap per-minute price, only 18 tokens, she rivaled girls from premium sites with her performance. I'm not sure how she managed to use two hands for a dildo and vibrator, as she propped herself up on her yellow chair, and also managed to keep watch of me and our chat, what I was typing, and reacting accordingly. It was quite a feat. And she also had a golden bracelet around her ankle adorned with butterflies, which drove me wild for some reason.
It was clear we were both not long for this session, and as she got off the dildo and lay on her back, I asked her to cum for me. She then made what I can only describe as the sexiest sound on the face of the earth, a kind of rolled R that made spit fly out which led to her licking her full, beautiful lips. She took out her Lovense toy which I had been activating all the while with my tipping, and inserted the dildo, while using a large black vibrator that could power up a small city. As we both groaned, and drenched in sweat, she let out one final battle cry and squirted right into the camera, like she had planned it all along, and I was a goner. Gone, dead, spent, done. I hadn't had an orgasm like that in weeks. She was absolutely incredible.
My private session with Conny lasted around 14 minutes, which cost around 252 tokens (Around $25.00), not including tips. I really wish I had some sagacious wisdom and critique, but as you can probably tell, I have nothing but adoration for this beauty, and nothing but positive feedback on her performance. She was intimate without being fake, actually climaxed, she used every muscle in her body to please me, and she anticipated my needs every moment.
As amazing as Conny Ford is, she's one of hundreds of CamSoda models, broadcasting in up to 1080p HD quality, also providing the option for free show recordings, and just for the hell of it, in case you want to take that show on the road, a great mobile platform with c2c. It's also a safe and secure site, well known in the industry, and beloved my countless users and members. You can buy a membership for $19.95/month if you like, but frankly, just hanging out in the open free rooms is a treat of sex and nudity. But don't forget every once in a while to treat yourself to a 1on1 experience, it's worth every penny.
Back to full list of sex cam blog posts
---