Best CEI Sex Cams on the Top JOI Chat Sites
Last Updated
September 10, 2022
There are a few things in this world sexier than a powerful woman, one that takes charge and forces you to do the things you secretly wish for. And for some of us, that is to enjoy our orgasm twice, letting the pleasure flow through us and down our throat. One of many acts to be experienced as part of Cum Eating Instructions given from a dominant babe that's driving you mad with passion.
Whether you like to cum all over your face, neck and chest or just have a taste of the aftermath, a good CEI cam 2 cam session can certainly elevate the overall experience, and we set out to find the best ones. Here are the sites with the best CEI sex cams.
---
LiveJasmin.com
We consider LiveJasmin to be the best cam site in the business, so it should probably come as no surprise that we also found it to have some of the best CEI sex cams around. In general, LiveJasmin's cam models are among the best in the industry and the video quality of their shows is simply unparalleled.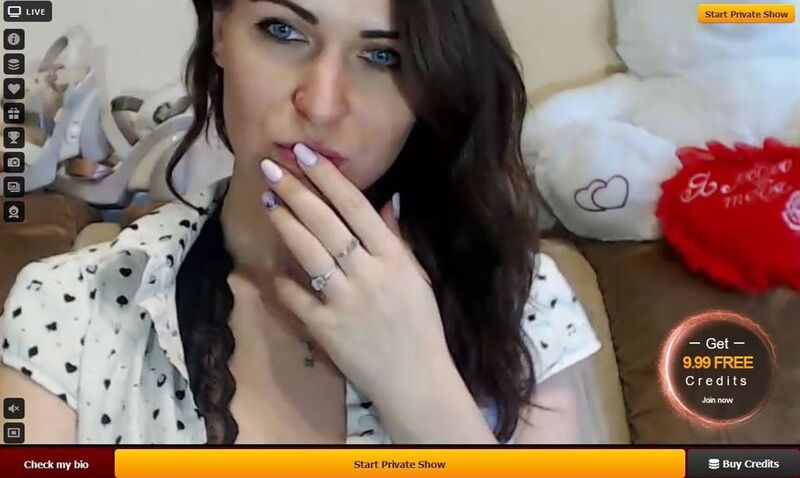 By scrolling down and, under Willingness on the left, when you select Dominant, you can find the cam girls most suited for your needs. In actuality most models on LiveJasmin will have no qualms about taking the reins and having a JOI or CEI cam2cam session with you. All you need to do is ask; it will be a nice warm up for what will soon follow.
What truly makes LiveJasmin shine brighter than the rest, is its fantastic cam2cam feature. LiveJasmin is, in our opinion, the best cam2cam site out there. It works smoothly and without any hitches while letting the model view you in full HD. It also has the best implemented two-way audio out of any site on this list, or any other list as a matter of fact.
It also doesn't hurt that LiveJasmin has one of the best customer support sections out of any cam site we reviewed, with live chat support, phone assistance, and email assistance available to all registered members.
LiveJasmin is a bit pricier than most other cam sites, but the quality experience you get here is unrivaled, and well worth the few extra bucks you'll need to invest to get it.
---
ImLive.com
A proper cum eating instructions session can't be rushed, but sometimes that's exactly what it feels like when the minutes pass by and the price start becoming taxing on your pocket. Fortunately, ImLive is here to give you a cheap alternative so your experience can be much more stress-free.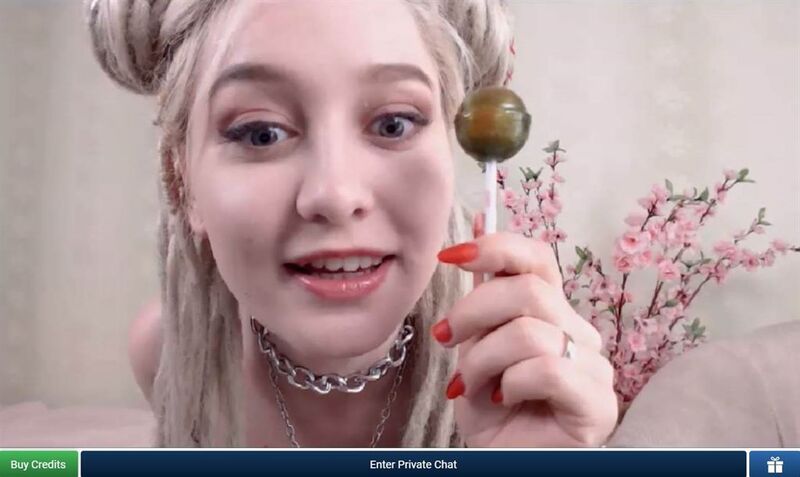 ImLive is one of the cheapest options out there for those of us looking for live cum eating instruction or just jerk off instructions in general. On ImLive, you'll find cam girls giving CEI for as low as $0.98 a minute, and with cam2cam and two-way audio included for free in every private chat, a CEI cam2cam session can get surprisingly cheap.
Conveniently enough, ImLive even has a dedicated JOI category where you can easily find cam girls that are not only willing to give cum eating instructions, but experienced and even specialize in doing so. Click the Filter button and hover over Fetish. You will then find Jerk Off Instruction at the top right of the window.
If you have any issue, with a show, payment or otherwise, know that you're covered. A FAQ page that covers much more than the basics and several ways to contact live support will guarantee that your will be a smooth one.
ImLive also has a generous loyalty program that encourages you to stick with it for the long haul, essentially making the cam site's services cheaper as you use it. It may take a while for you to reach the higher membership tiers that make your experience truly dirt cheap, but its not called a loyalty program for nothing. Stick with it, and you'll be handsomely rewarded.
---
Camsoda.com
A tip-based, freemium cam site at heart, CamSoda nevertheless has some amazing rooms for those looking for a one-on-one CEI cam2cam session. On this site, you'll find plenty of cam girls giving CEI sessions in private chat, and the price is a tad lower than that of premium sex chat sites.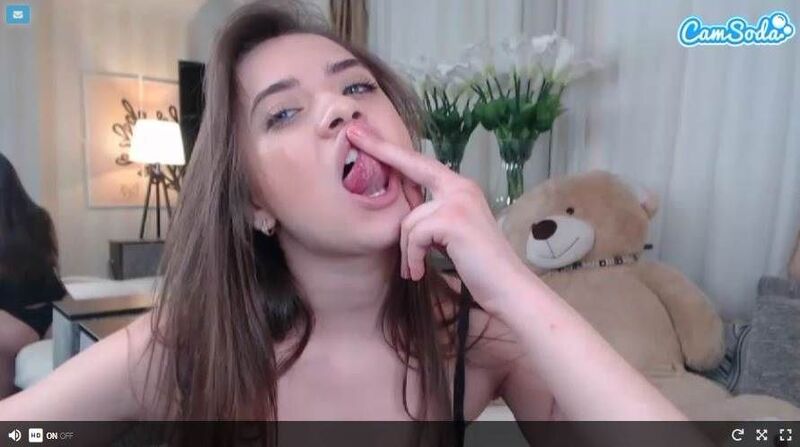 That is not to say that the quality of the private shows suffers for it, though. CamSoda is filled with HD sex chat rooms, and its cam models are beautiful and experienced. And if you're mainly looking for a nice CEI cam2cam session, you'll be glad to know that it is included, together with two-way audio, in every private chat, and that most of CamSoda's models use it.
And while we're on that topic, it will be remiss of us not to mention that CamSoda is the best cam site to have a CEI cam2cam session on your mobile device.
There is, unfortunately, no way to filter according to price ranges, so shop around before you settle on your mistress. It's a fun shopping experience, you get mass previews of every sex chat room on the page, rather than one at a time.
If you encounter any issues, CamSoda offers general, billing and technical support, as well as a helpful FAQ page.
Is short, there are reasons why we argue that CamSoda is the best free cam site in the business, and its not just because it's free. It is fun and easy to use. Just make sure to validate your credit card (in case you're using one as your payment method) for some free tokens, and go explore.
---
Flirt4Free.com
It is not hard finding a sex chat site with cam girls giving CEI cam2cam sessions, just like it's not hard finding cam models who do JOI. Most relish the opportunity to switch roles and let you be the sub for once. Flirt4Free has made it simple to find their best fetish models. The top 20 of them are always listed on their site. They are the best CEI giving cam girls on the site.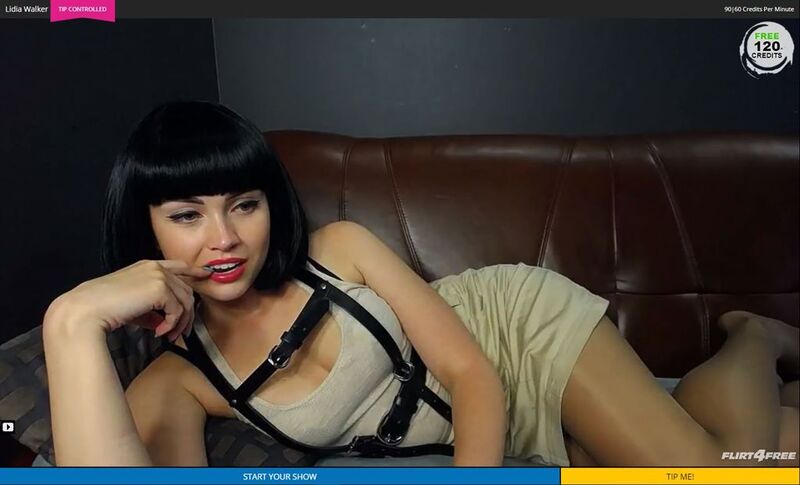 You are free to chat up any model on Flirt4Free before you make up your mind. Flirt4Free has varied pricing options. The webcam models on the site get to dictate their own prices. It has some of the cheapest and some of the most expensive webcam rooms.
Flirt4Free's models seem to be almost hand-picked, and the video quality of their shows ranges from good to stunning. Cam2cam with two-way audio is included in every private sex chat, and its customer support is top-notch, giving you several different options for online, live and phone support in case any issue pops up.
While Flirt4Free doesn't have a large selection of models like other cam sites have, those it does have are all top-notch and most of them will give you a CEI cam2cam session that'll leave you smiling from ear to ear. Look for the ones who specialize in JOI and cum eating instructions in the Domination category, which has about two dozen models online at any moment.
If you're a regular, take note: Flirt4Free's loyalty program (Points Program), can make things a bit cheaper for you by giving you discounts on your private shows.
---
xLoveCam.com
A great alternative for cheap European video chat, xLoveCam is loaded with hotties mostly from Europe who speak a multitude of languages, meaning you can get cum eating instructions from girls with sexy accents. It's predominately a premium site, with some side action on the house; except for themed Mondays where you get to see many cei cam girls with their titties on display gratis.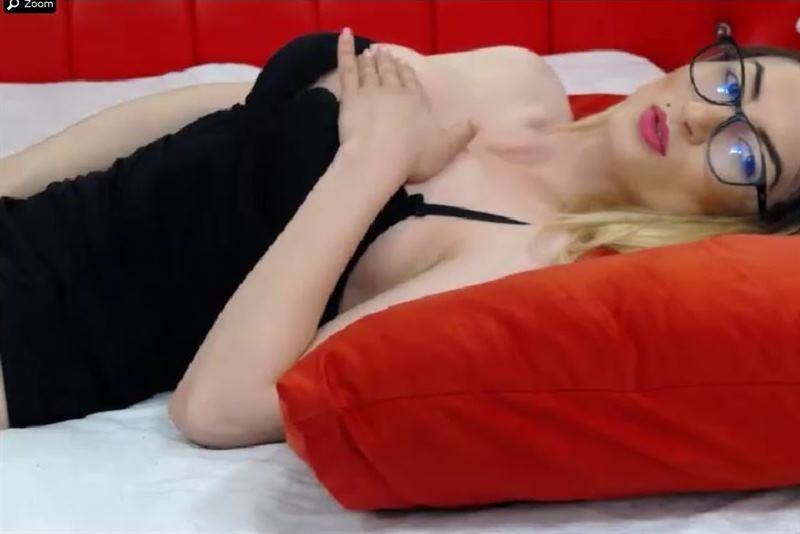 As a guest, you can visit any of the free chat rooms but only have 1 minute of open viewing per room. Registering as a basic member unlocks unlimited time in the public shows. Purchasing credits allows you to tip for requests & gratuity; as well as the ability to have private 1-on-1 cei video chat sessions.
All paid performances include 2-way video in the price paid for a private chat, whether you activate your own webcam or not.  And, xLoveCam is among the few cam sites that enables c2c interaction over a mobile device.
Overall, expect to find in the vicinity of 400 webcam models online at most times however, during peak hours the number usually goes up. And while not strictly high definition, the rooms indicated as such open in low resolution - but the HD effect eventually does come through.
When you sign with a credit card for the largest bundle of 100 credits at $120.00 you get 5 VIP videos for free; all payments are made through a protected SSL server - putting xLoveCam among our trusted safe & secure webcam sites.
---
C2CPorn.com
Unlike the other sites here, C2CPorn is a cam aggregate rather than a webcam site. C2CPorn can be immensely helpful in helping you find a girl to give you a cei cam show. Since C2CPorn collects data from 8 different sites, you are displayed a huge selection, bigger than you can find anywhere else on the internet. Just make sure to switch the selection to display Online Only.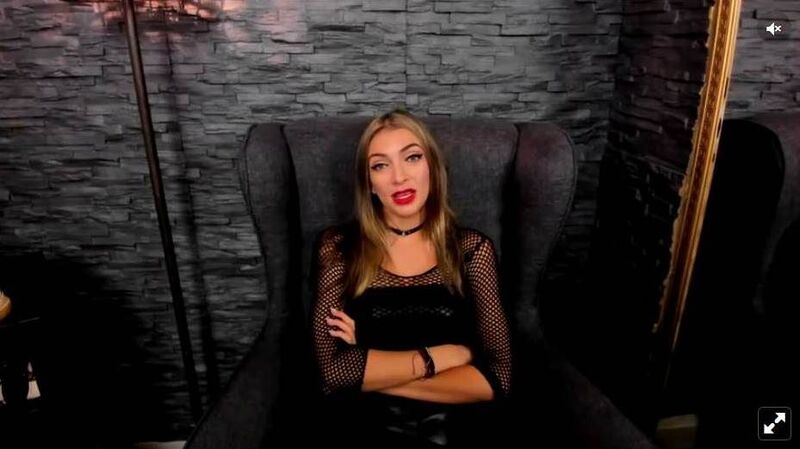 Since C2CPorn is an aggregate, it is not perfect. We recommend opening up the individual model profiles, to make sure that CEI is actually on the page. The search engine picks up everything, so models that write words such as receive are also listed. A simple CTRL+F can quickly help you go through the pages.
Most of the cam girls on C2CPorn have a live video feed, from which you can preview the models room. When you are ready to proceed, you can click to join the model directly in her chat room. If there is no video feed, you can console yourself with a few images from the model's recent shows.
All of the sites C2CPorn directs to have free registrations. We recommend using the free chat functions on each site to confirm with the cam girls that they do CEI private shows, before paying for one.
---
LivePrivates.com
Not all cam girls giving CEI shows can be called experts in doing so. That said, the cam girls on LivePrivates are experts in JOI and CEI cam shows. LivePrivates has a large number of dominatrixes and some of the best quality shows you can come across. Whatever your preferences are, you'll find someone to love here.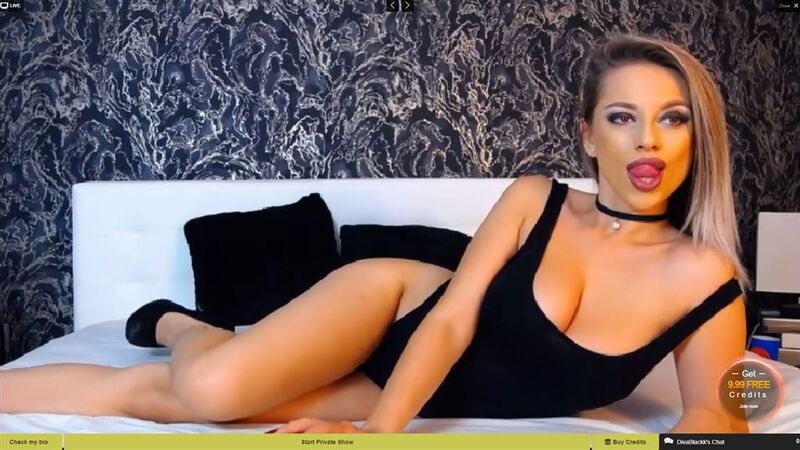 LivePrivates is one of the top premium cam sites around. While we can't say it is prohibitively expensive, there are cheaper options out there for cum eating instructions and CEI cam2cam sessions. But there are no cheaper alternatives that reach LivePrivates level of quality.
As for the LivePrivates cam2cam feature, it works amazingly well. You let the model peek on your naughty deeds in HD. The cameras rarely stutter and the quality is fantastic.
You'll also be pleased to know that, should you have any issues, the LivePrivates customer support is there to aid you in whatever way you prefer. With a great FAQ section, email, telephone (global) and online live chat support, there is little chance you'll find yourself with an issue which can't be resolved.
Whatever your choice may be, if you're looking for the best CEI sex cams, LivePrivates should without a doubt be on your list of adult chat sites to check out.
---
FetishGalaxy.com
Cum eating instructions may be considered an exquisite taste, but not by FetishGalaxy. The vast majority of cam girls you'll find on this fetish cam site are waiting for you to either command or obey. And for us who love a good eye-rolling orgasm followed by a taste of our own ecstasy, this cam site feels more than welcoming.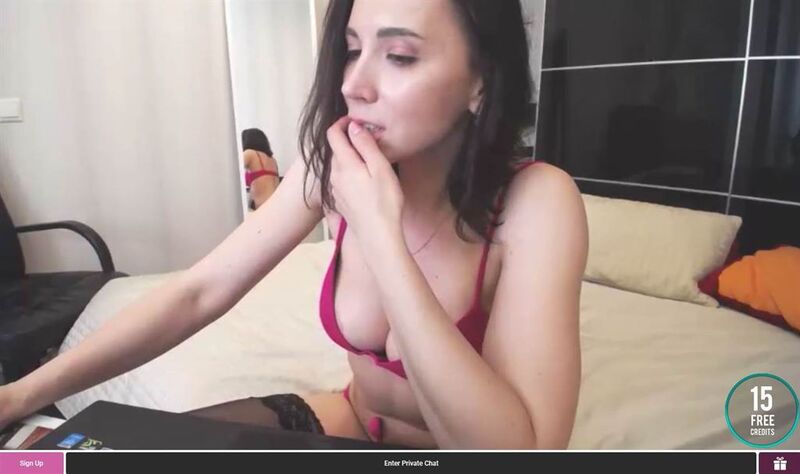 If it wasn't clear from the above, FetishGalaxy is one the best fetish cam sites and thus a convenient place to find cam girls giving CEI shows. It has a dedicated category for dominatrixes, and about a third of them are tagged this way. This means that there are dozens of rooms dedicated to making you an obedient cum guzzler.
Even better, if you're new to the fetish but your curiosity was sparked by something breathtakingly sexy which you saw online, like some guy cumming into his own mouth with the help of his mistress, you're in for a treat. FetishGalaxy has a category dedicated to people in your position, titled Educator. These professional cam models will ease you in slowly, and make sure your first experience is one to remember.
The video quality isn't always the greatest. While you can find some HD rooms, they aren't the majority and they aren't labelled. The fetish sex site's main drawing points are its cheap prices and great loyalty program.
And if this wasn't enough, cam2cam and two-way audio are included in every private chat for free. This, together with an extensive FAQ section, email support, live chat, and even a phone number to call, will make you feel like a king. Right before you're turned to a slave by one of FetishGalaxy's leather-bound babes.
---
Chaturbate.com
While Chaturbate is in last place, it can still be considered one of the best CEI sex cam sites. While there is no set category page for CEI, there are enough of girls on the site that you will always find a selection of babes willing to treat you like a sissy. Searching for them is relatively simple, and Chaturbate is an overall fun site to explore, so it isn't too much of a hassle.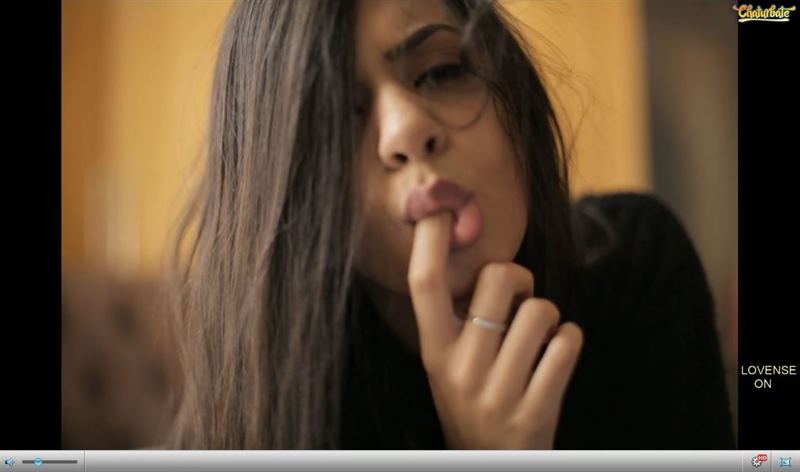 Even without a dedicated category, Chaturbate made sure you will have no problem finding its CEI cam rooms. Once you've entered the site, click More Tags on the right side of the tags bar, search for CEI, and than feast your eyes. On Average, some 50 rooms specifically categorized as cum eating instruction rooms are online on Chaturbate. They're usually in HD and feature jaw-dropping hot webcam talent.
The real downside to Chaturbate, is the limitations of their cam2cam. If you've ever been on the site before, you will notice that when you start a private show, the option to turn on your webcam doesn't appear. Setting up cam2cam on Chaturbate is a cumbersome process. It's kind of disappointing from a cam site that is otherwise so great, but once you've set it up once, you won't have to do it again.
Because of this, though, cam2cam becomes a matter of trust that they're truly watching you and not just busy pretending. It's also difficult to see what you're doing on the screen and watch her at the same time unless you have two screens.
The fact that there's no customer support options other than email does nothing to alleviate this. In addition, no mass preview is another hurdle on your way to find that special someone to make you taste yourself.
If it weren't for these issues, Chaturbate would have ranked higher on the list of best CEI cam sites, but alas, it will have to settle for just a spot.
---
Our Last Word
Compiling this list was not only fun, but educational. It turns out that, while there are a great number of sites that offer decent enough CEI cam2cam experiences to satisfy most, there are only a few that we can call the best for cum eating instructions.
Ultimately, since cam girls giving CEI sessions, or JOI sessions in general, aren't that hard to come by on any cam site, the question becomes which sites do it best. And in terms of model and video quality, there is no one better than LiveJasmin. It may not be the cheapest option out there, but it is an unlimited supply of gorgeous webcam babes in crystal clear HD chat rooms.
Back to all articles about sex cams
---