Best Cam Sites For Looners & Balloon Lovers
Last Updated
September 16, 2022
Ballons are not all fun and games, or a birthday surprise. No, these seemingly innocuous little buggers are, in fact, a source of arousal and plenty of sex games for anyone who loves them, otherwise known as Looners. These looners, who clearly know how to have a good time, enjoy models that use balloons in their sexual antics — Rubbing them, popping them, licking them, anything goes. Here are the top 6 sites that offer the best looner-friendly live cams.
ImLive.com
ImLive is the very first on this list not just because it has plenty of models with balloons and a dedicated balloons category, but also because during the over two decades it has existed, it's become one of the most celebrated and beloved live cam sites in the world. To match the global enthusiasm, Imlive offers so much to it's users: A mobile platform with cam to cam, 24/7 live support, free pornstar events, an amazing member's page that makes the experience feel even more customized, and of course, some of the best performers around.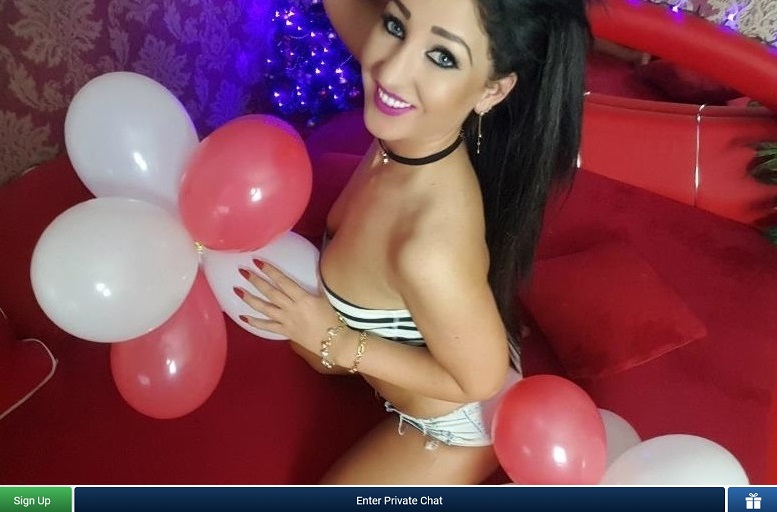 ImLive offers quite a few fetish categories. Some are located on the left hand filter which is the basic and fastest way to find most girls. However, to find your balloon babe, you need to go to Fetish under Other Categories. Once you've selected it, a new option will open up on the top right of the site, with a matching handcuff icon, All Fetishes. You'll find the Balloons category there, along with plenty of other kinky delights.
Another reason for ImLive's popularity is it's super cheap cost for so many premium services, starting at only $1.00 a minute and averaging at $2.50 a minute. This price include cam2cam, as well as mobile use and c2c, and a recording of your show. You'll need to pay to rewatch it, though. To find the cheapest chats, simply select Price on the main left filter, or below it select More Filters to enter the Candy Shows option. This is a group chat, a fraction of a private chat's cost, to which you purchase a set priced ticket to enter.
But there's one other way to find your looner lady, which is much more exciting. Select your username on the top right and enter your member's page, and scroll down on the left side, where you'll find a mysterious genie lamp with a feature called Fulfill Your Fantasy. This nifty, completely unique option allows you to submit any fantasy, as well as price/length of show, which goes directly to the model boards. The models that want to make your balloon dream come true will bid for it, and you get to have the live cam private chat that you have designed yourself.
---
CamSoda.com
CamSoda is one of the best freemium sites in live cams, if only for the one-of-a-kind main gallery page that makes each visit exciting no matter your inclinations. Instead of captures pics, every room is displayed streaming live as you hover above it, showing you exactly what's going on in the room that very second. But there are countless other rewards to making CamSoda your go-to. Free show recordings that you can watch anytime, a great mobile site with webcam to webcam, free exclusive videos the site itself produces, and super low cost prices (Though you get endless amounts of free action in the open rooms).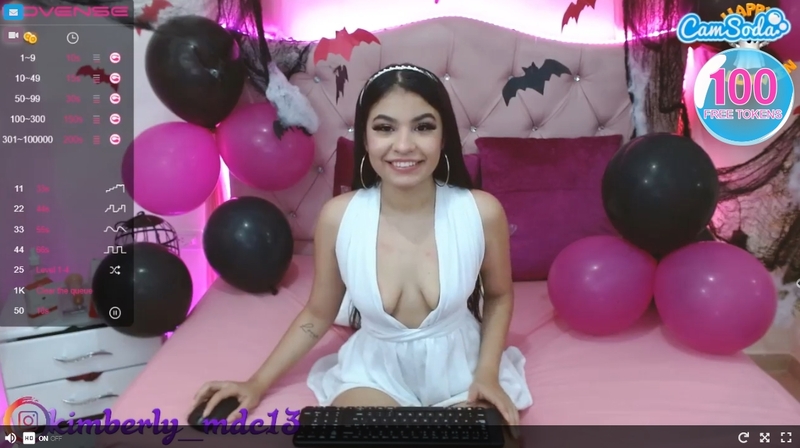 We mentioned above the main gallery page, which will always be your best bet to find any kind of models showcasing any kind of fetish. But if you want a more specific, focused search you can use the search bar on the top left, or you can use the tags on the top to try and find your model that way. Select view all tags on the far right, and attempt to locate a #balloon or #looner tag. On the left you'll find another option to narrow your search, so make sure to select Female, and even a preferred language or age.
An average private on the site will run you $1.80 a minute, while the lowest chat rate is also the lowest on this list, just $0.50 a minute. Price includes not only cam2cam on your computer and your mobile device, but a free recording of your show, that you can watch on repeat till the sun comes up. But if you want things even cheaper, take a look at the tabs on top, specifically Spy Shows, Voyeur, and Ticket Shows. The first doesn't cost a thing, you simply have fun watching people in their homes getting naked and doing whatever. Voyeur is designed for those who love to peek on models already in private, and Ticket Shows are cheaper because you only pay one price of admission.
But there's even more free ogling you an do, located at the very bottom of the site, Reallifecam and Naked in Public. More shows that require no payment or tipping, Reallifecam is a real time display for those who just love to show off their bodies and let you into their lives. The Naked option is pre-recorded, and literally lets you view clips and videos of performers getting naked. In Public.
---
Flirt4Free.com
Everyone that loves more extreme fetishes, as well as premium webcam performers and features for low rates, loves Flirt4Free. Looking sleek and impressive, the site invites you in with two basic filters on the left and on the top, to help you on your kinky quest. But the true power of the site comes from the fetish community, that offers over 50 out-there fetish categories, an Education Center, Forums for members and models, and even a 2-Way Interactive category that allows you and your lady to control each other's sex toys.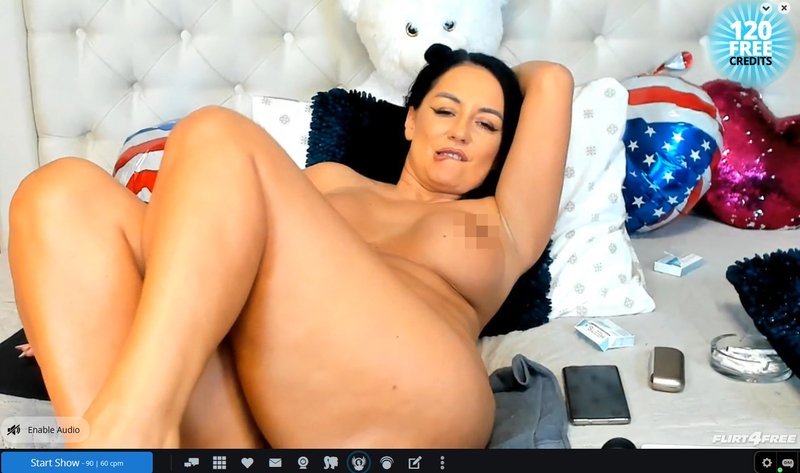 On the left, there's the classic main filter with the major categories you can find on most sites. This is not where your looner gals are waiting for your patronage. For that, you need to enter the Fetish haven, located under the section on top called Live Girls Cams. The categories here run through the spectrum of kink, from the most vanilla like Breast Play and Feet. But you'll also find unusual options such as Trampling, Cross Dressing, Giantism, and many others.
Prices per minute average at $3.00 and start at $0.50 a minute. The price conveniently includes camera to camera and the shows record automatically and get saved to your account. To watch them will cost you you but if you get a VIP membership, they're free. What else do you get when you pay $39.95/month for the membership? Plenty. 200 free videos a day, free hour long feature shows, 5% on every purchase, free private messaging with models, access to their forums, and a whole lot more.
Just a few other great features to mention on the site, especially if you plan of being a frequent visitor. First is the Videos section up top, with a wide array of free and paid short and long videos exclusive to Flirt. Also, check out the handy Calendar under the Live Girls Cams section to see all the special events on the site, and there are a lot of them. Lastly, Under the Room Type section, check out the Couples and Groups category if you're looking for more than one looner lover.
---
Chaturbate.com
Chaturbate is one giant exhibitionist magnet, bringing in models from around the world that care less about making money and more about showing off their bodies and skills. From cosplay to uniforms to whips to holiday themes to masks to even traditional cultural garb, there's more than enough excitement here even if you stick only to the free rooms, boasting up to 4K HD quality streaming, and around 4,000 models most hours of the day.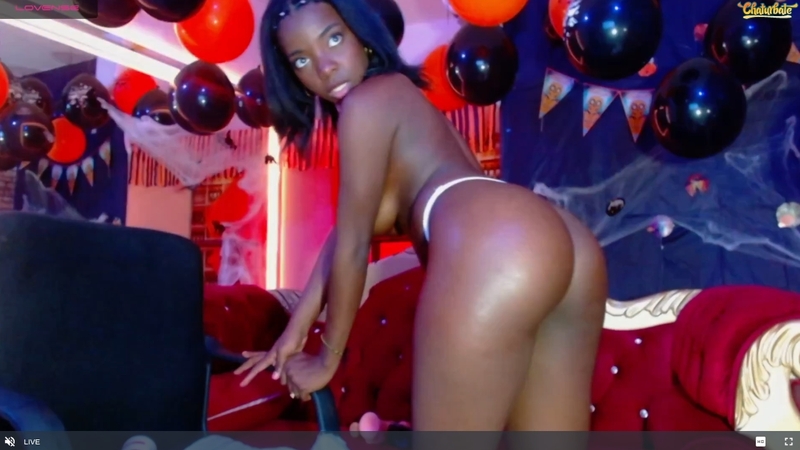 The picture painted above sounds pretty amazing, and it is, but there's only one major downside, which is that finding one balloon-loving babe in a sea of stunners can be a challenge. Now, there is a #balloon tag if you have the time to find it by hitting (more tags) on the far right, which may bring up some hotties. But on Chaturbate, your best bet is to either use the search, located top right with a magnifying glass icon, or better still, go through the profile pics, which are taken every 30 seconds from the live stream.
A 1on1 show will cost you $3.00 a minute on average. The lowest rate on the site is $0.60 a minute. While that is super cheap, it's once again a hunt for the private chat, as most models choose to stay in the open rooms, flooding them with tips. Once you do find a stunner that will give you a private session, it's up to her if she chooses to charge more for extras. Good news is that here, privates are recorded for free, and you can watch them at your leisure at no cost. You can also turn on your mic in the open rooms for free, too.
As we noted, Chaturbate performers love the act of showing off their natural (And less natural) assets, as well as their skills, but it's more than that, Chaturbate loves new models. So much so, the section Broadcast Yourself up top is a treasure trove of articles, tips and guides to help you set up your account as a brand new Chaturbate model. Looking for some extra cash? Chaturbate could be your ticket.
---
Stripchat.com
Stripchat is all about kink, boasting, quite literally, hundreds of fetish categories that you may not have ever seen before. Here are a few beautiful examples to tickle your taste buds: ASMR, Colorful, Yoga Granny, Athletic Colombian, Swingers, Arab MILF, Big Ass Indian, Hipster, Interactive toys with teen (18+), Twerk ebony, and countless more. And yet, with all these riches, Stripchat is perhaps most known for a feature almost no other live cam site offers. Virtual Reality.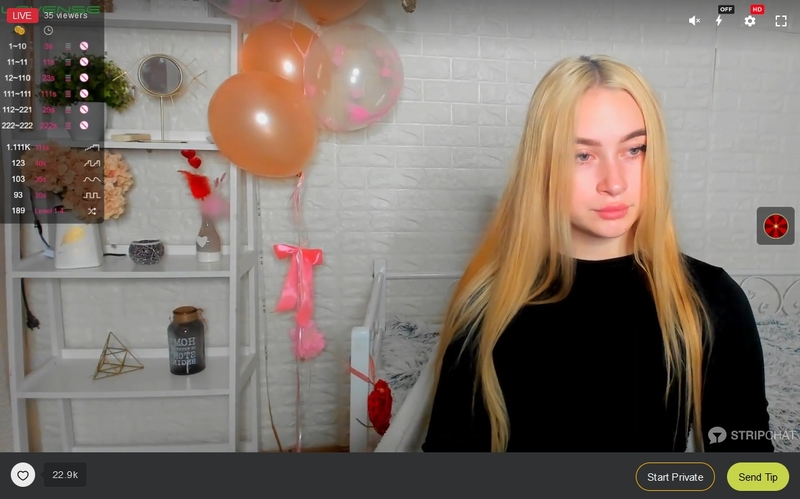 As there's no balloon category on Stripchat, you have a few options. There's always the search bar on the very top of the site, in the middle. However, we recommend you start with the Fetishes category on the top left above the other categories, where you're sure to find some deviant divas. Also, you can go with categories such as Colorful, Cosplay, Roleplay, Feet, and others usually associates with balloon enthusiasts.
The average price of a 1-on-1 show on Stripchat is $2.40 a minute. If there's a particular lady you love to hang with, consider purchasing a monthly subscription to her Fan Club. The main perks you get for joining are special attention from the model when she's online, exclusive access to her extra content, free spying on her shows, special discounts, and the ability to kick out other members from her chat room. The model makes you her "Knight", which is the most powerful you could aspire to be on a freemium site with countless other users.
While you're browsing around the site, take advantage of the platform's token giveaway. Every hour the site gives away 50 tokens (Worth $5) to 10 lucky online visitors. You don't even have to be registered! Just go into any model chat room, look under the message chat and you'll find the space to enter your email address. Anyone can win, at any time.
---
FetishGalaxy.com
FetishGalaxy is the most aptly named site, as the models on it place themselves in one of four categories on the site (Regardless of which fetish category they're in): Expert, Professional Dominatrix, Professional Educator, and Professional Submissive. As you can see, FetishGalaxy is not playing around. This is not just a site for those looking for a thrill, but those looking for a lesson, or to give one. Experts can range from feet lovers to JOI/CEI, Educators thrive on users looking for a teachin', and Doms and Subs await your instructions.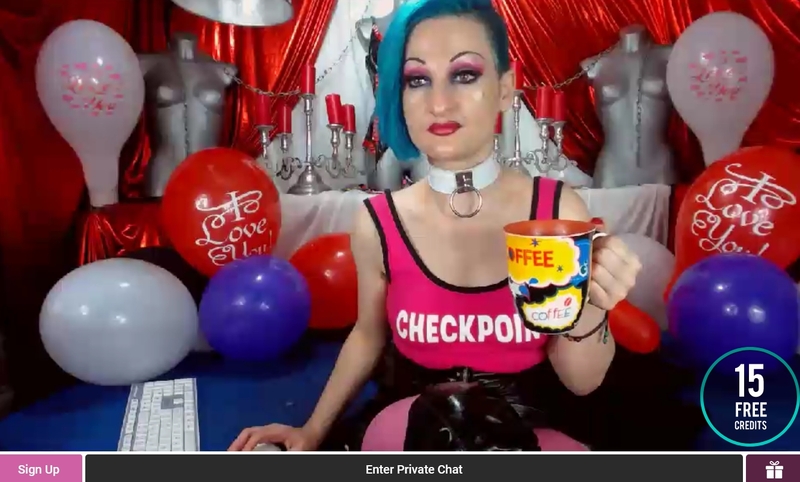 Though there are quite a few fetishes listed in a line above the chat rooms, select the advanced search on the top right, which will open up further categories, along with Balloons. There are usually around 20 open rooms in that category. However, try not to limit your search to this category alone as sometimes you can find looners under categories like Outfits and Feet. The only unfortunate downside of this premium fetish site is that there's no way to know if the room is in HD, as there are quite a few still streaming in SD.
The fetish private chats come in at $2.50 a minute on average, and the cheapest will charge you $1.00 a minute. Webcam to webcam is included in the price. Additionally, cam2cam is available on both desktop and mobile devices, and activating it is included in the price paid for private shows.
The site also offers Candy Shows to lower costs even further, as these are groups shows where you and other like minded live cam lovers in a sex party of sorts, with a girl who loves multiple eyes on her. It's also important to mention that FetishGalaxy has an amazing rewards program that drops prices even lower the more you spend on the site, making a big difference for loyal members. If you reach the peak level, you can get up to 30% reductions on every purchase you make.
---
Conclusion
All the sites above rock, and have their own merits as fantastic live cam sites. But the site you need, not only to find the best looner girls, but also provides an all-around great live cam experience, is ImLive. Prices are low, the performers are pros, the member's area is the most user-friendly around, the extra features bump up the fun, and the many fetish categories can make you feel at home.
Back to full list of sex cam blog posts
---