Adult Community Cam Sites
Last Updated
September 03, 2022
Some users want more than just a cam site where they can watch girls strip. If you are looking for a community feel, where there are active chat rooms and where users are encouraged to talk to each other, then these are the 6 best cam sites for you. Find out what each has to offer.
MyFreeCams.com
When it comes to a community adult chat site, nobody does a better job than MyFreeCams. As a free user, you can already start creating a friends list. Once you have made a tokens purchase you will be able to private message anyone on the site. You will also be given access to the hugely popular general lounge, in which many users chat with each other. You can even open up a personal lounge, in which you have total control over who can join.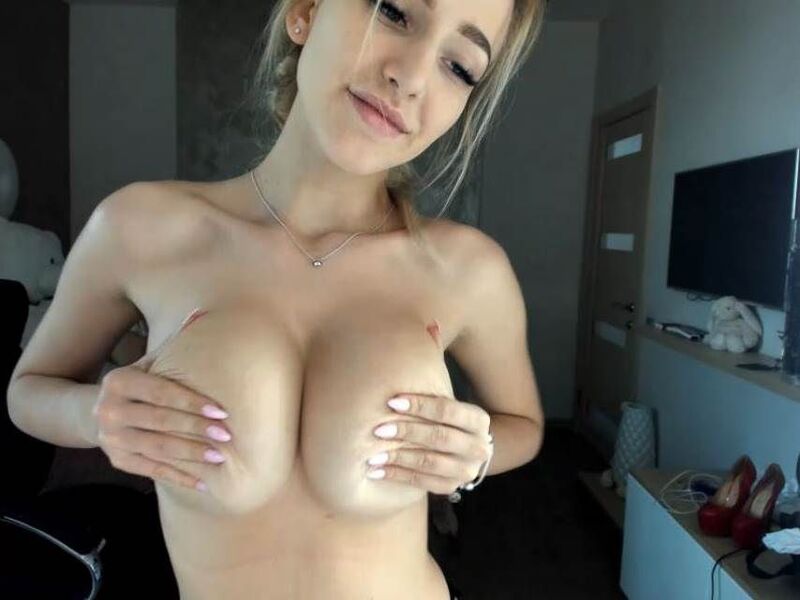 As a tip based cam site, many of the cam girls set goals for the room and users tip towards the goals. The more popular cam girls have regular fans which visit on a daily basis. You don't need to tip on a daily basis to form a relationship with the cam girls, most will remember you even if you just come in and chat occasionally. Since it's a cam girl only site, any user that joins your personal lounge will probably be there to chat, rather than watch you jack off.
Tokens on MyFreeCams cost between 8 and 10 cents per token, depending on which tokens package you decide to purchase. You are a premium member for life after your first tokens purchase on the site. If you decide to take the webcam model you are watching into a private show, the price is 60 tokens a minute or 80 for a true private where other users can't spy in.
---
Chaturbate.com
Chaturbate is currently the most popular cam site among models. It has over double the model count available on any other site. The chat rooms are always bustling with some rooms having thousands of users watching. Free users can talk in some chat rooms, but you will need to buy tokens to talk in most rooms. To be able to private message other users, you will need to pay the monthly fee to be a Chaturbate Supporter.
Chaturbate is also a goal based tip cam site. Most webcam models set up a goal for the room and you can tip for any specific requests which you may have. The girls have regular users, of which some spend the whole day in the chat room. As there can be thousands of other people chatting, you might need to tip to stand out. You can set up your own exhibitionist chat room, but it'll be mostly filled with other men waiting to watch you jack off.
Tokens on Chaturbate cost between 8.9 and 10.9 cents per token, based on the package you select. Becoming a Chaturbate Supporter costs $19.95 per month. The price of private shows on Chaturbate changes according to the model. Some girls charge as little as 6 tokens per minute while others charge over 90 tokens per minute.
---
Cam4.com
Overall, Cam4 really isn't a cam site we recommend often. There are many cam sites better than it at similar or lower prices. Cam4 charges for many features other sites give for free. But, it can be decent if you are looking to feel like part of a community. Many users engage each other in the chat, with the option to add friends being available to all registered users. To be able to private message other users, you are going to have to pay the monthly fee for Gold Membership.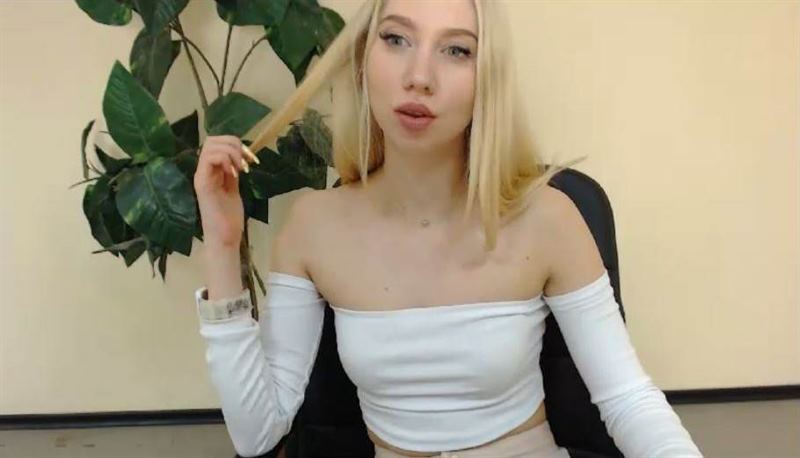 While Cam4 is a tip based cam site, the tips aren't exactly flowing forth. Cam4 is filled with a lot of gawkers and very few actual tippers. Most of the goals are set quite low, but still aren't reached. Even if you just tip a little bit, the cam girls will remember you as one of the few actually worthwhile guests. While you can broadcast yourself, most of the users who join your chat will probably be there to watch you masturbate, rather than to chat.
The tokens on Cam4 are quite expensive, ranging from 13 to 22 cents per token. Gold Membership costs between $9.99 and $19.99 per month, depending on how many months you pay for at a time. Private shows on Cam4 range from 6 tokens per minute to over 120 tokens per minute.
---
MyDirtyHobby.com
Out of all the cam sites on this list, MyDirtyHobby is the odd one out. The site doesn't offer any free chat rooms, and the live cams, when you do enter them, open up like a Skype session where you only see your own and the model's messages. The community on MyDirtyHobby is based entirely around the models and the fetishes they cater to. The models even meet up with fans to film videos to sell on the site. Users who pay the VIP fee in the UK and Germany are invited to events to meet the models.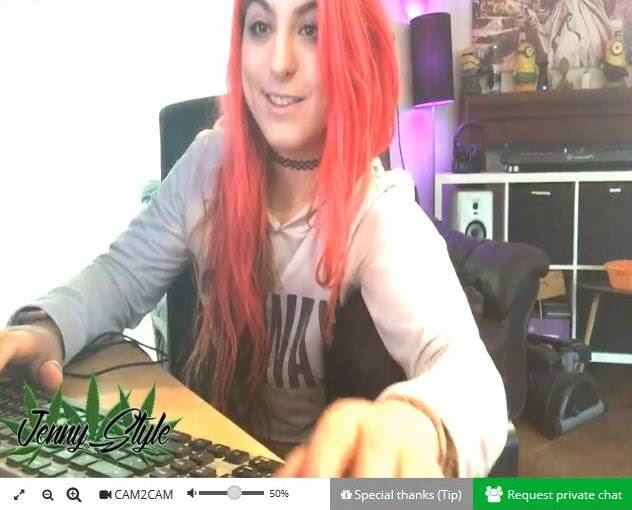 Just about the only thing that is free on MyDirtyHobby is creating an account and checking out the community section. The community section is regularly updated, with new posts every half hour or so. There is also a ton of purchasable fetish pictures and videos, but you will need to pay individually for each. With regards to the chat rooms, you will often enter a nude room with an ongoing show. There aren't any goals, but you are free to make requests as you are already paying by the minute.
DirtyCents on MyDirtyHobby have a set price of 1.25 euro cents per DirtyCent. Each Euro will give you 80 DC. VIP memberships cost between €12,50 and €19,95 a month, depending on how long you subscribe for. The general chat rooms cost between 99 DC  and 299 DC a minute. Switching to a private show will usually double the cost of the room, raising the price of the chat up to 598 DC a minute.
---
CamSoda.com
CamSoda is our top recommended cam site for mobile users. It is a tip based cam site, so there is a bit of a community following, but the users don't usually interact with each other too much. While most users focus on just the cam girl, you can find some nice people to talk to. To be able to send private messages to other users on the site, you will need to pay the monthly fee to become a Premium member.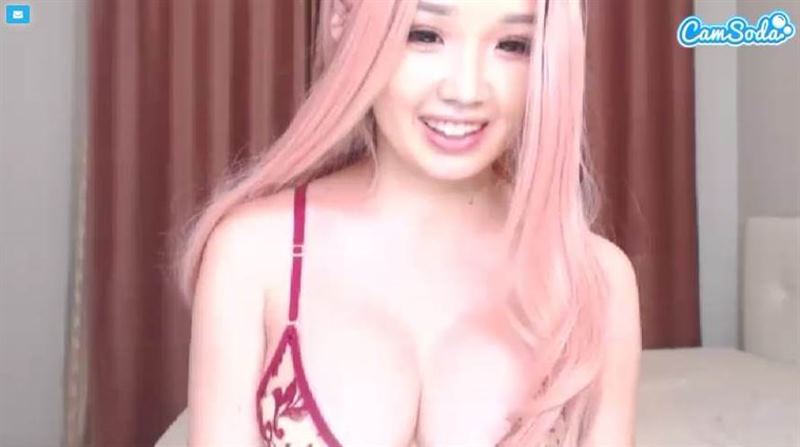 While CamSoda is a freemium cam site, you are less likely to encounter a room near a goal. Most of the users on the site tip for specific requests or just go into a private show, as the average price on the site is lower than elsewhere. Most of the chat rooms have under 100 guests watching. With so few people to compete for attention against, it's easy to become memorable to the model, but harder if you are trying to find a group chat experience.
The tokens on CamSoda cost between 8 and 12 cents per token, depending on how many you buy at a time. A Premium Membership on the site costs $19.95 a month. A private chat on the site starts for as low as 6 tokens a minute, making them the cheapest cam site if you buy a lot of tokens. The most expensive rooms go for 90 tokens a minute, while the average is just under 30.
---
BongaCams.com
The most popular webcam site in Europe, BongaCams is filled with gorgeous women, predominantly from Russia and Western Europe. There are often many users talking on the site, though not always in English. As a registered user, you can begin to create your very own friends list and can private message any user you want. Overall, users tip less on BongaCams though, so there isn't always as much action as on other sites.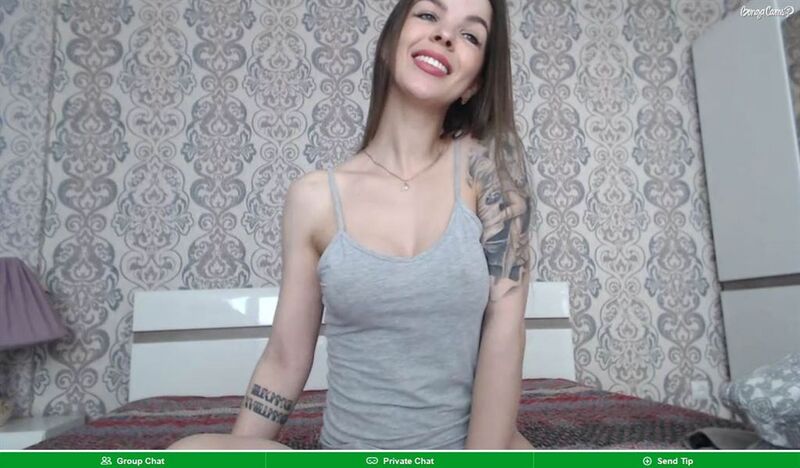 While BongaCams is a tip based site, you will find that many of the cam girls do not set a goal for the room. Most users just tip for requests and to cam2cam in the free rooms. BongaCams recently reduced the price of their tokens, doubling the amount you get for the same price. This has increased the amount of spending by users and has resulted in more engaging chat rooms where users stick around for longer.
BongaCams tokens now cost between 5.5 and 8.3 cents per token, though the price can change quite drastically be region. VIP status on BongaCams costs €16,65 a month. You actually get a €5.00 gift card every 5 days, so you're only really paying €1,65 a month for the VIP status. Private shows on the site have a set price of 60 tokens a minute or 90 tokens a minute for a full private chat with no spies.
---
Conclusion
When it comes to a cam sites that feel like a community, sites like My Free Cams are the most like a traditional chat site. There is an ongoing community of friendly users that like talking to each other, just like in Pornhub's comment section.
Since you can generate your own chat room without a camera feed, you can find other users that will join you to see what's up. The users are generally straight, so you won't really find many people who are there to watch you jack it.
If you are looking for a site where people will watch you as you whoop it out and stroke it, then Chaturbate is the place for you. You can easily become an exhibitionist and other people will come to watch. Most of the people who come will be gay, bi, and curious men.
Overall, our top recommendation is to start off with MyFreecams and see where it leads you.
Back to full list of sex cam blog posts
---