SoulCams Review - A Bright Star on the Live Webcam Chat Horizon
It seems that SoulCams has lost it's luster. It used to be a popular cam site but at present there seem to never be more than 10 cam girls online. Considering that there are other sites with over a thousand models online at any given time, we can no longer recommend them. For the best user experience we recommend LiveJasmin.
Amidst the plethora of live webcam chat sites out there, there are some newer names that are starting to rise through the ranks and shine in the shadow of the big names. Not exactly underdogs, but certainly smaller fish in the global rankings, these sites are leading a charge that promises some very exciting things in the world of adult cam chat.
SoulCams is one such site. A fresh face in the world of online chat cams, and one that is showing great promise.
The site sticks to the tried and tested formula when it comes to its homepage. You load the site and are taken straight to the action. No initial banners or sales pitches. You get the homepage, with a double menu layer at the top, allowing you to choose the site feature you want to access, and a filter for the live webcam chat streams. Below that comes the online chat cams themselves.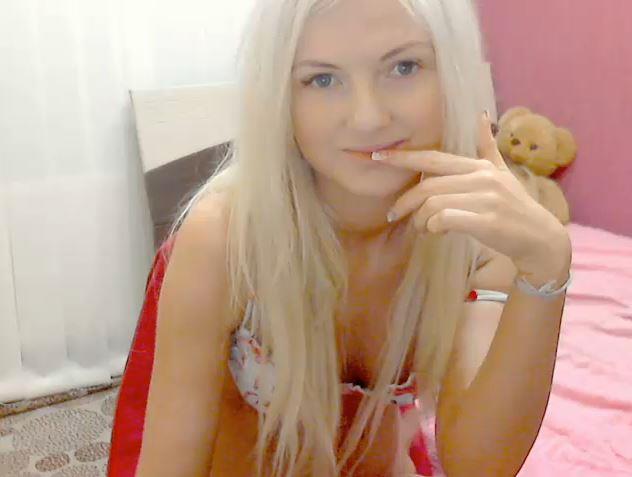 It is a simple presentation, but it works, and that is exactly what you need. Especially when dealing with websites. Upgrades and changes are easily made, but establishing a solid base is something that you cannot underestimate the importance of.
SoulCams Cam Chat Options
As with all live webcam chat sites, SoulCams offer a range of chat services. These are all neatly presented and easily distinguished from one another.
Free Webcam Chat
Private Webcam Chat
Real Phone Chat
Compared to some other adult cam chat sites this may seem like a rather skinny selection, but once again, the site is building its base, and to be fair, what more do you need? Sites like LiveJasmin have made themselves into an industry defining brand through free and private chat alone. The introduction of real phone chat is an extra dynamic that offers something a little old-school for those that want it, and an extra level of intimacy between viewer and performer
However, there is an extra depth offered within the adult cam chat options.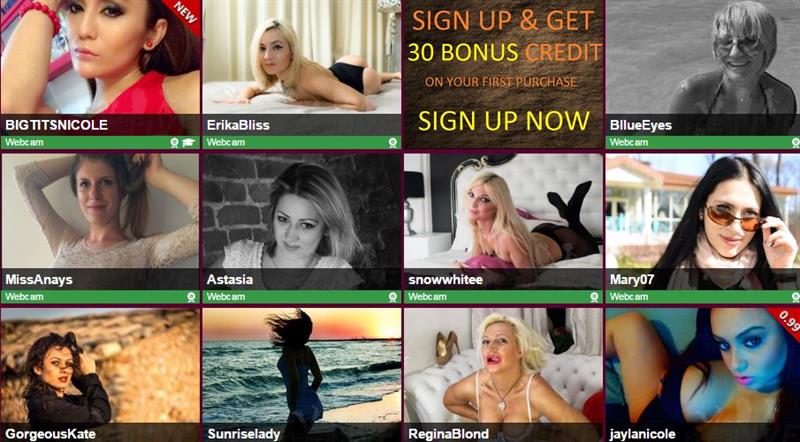 There are two different types of private chat. You can enjoy a standard private chat show, or a one on one session. The main difference between the two, other than the price, is that with a one on one private show, it is just you and the adult cam chat model, while a standard private live webcam chat show contains up to four paying members. This also explains the slightly lower price. Standard private chat starts from just 1,99 credits a minute while a one on one private show comes in at around 2,99 credits a minute.
Within all chat shows, there are a few simple in chat options, which include zooming in and out of the screen and changing the font size in the chat window. There are two screen sizes available for all users, the default window, or full screen. The choices are limited, but work, because at the end of the day, what else could you ask for?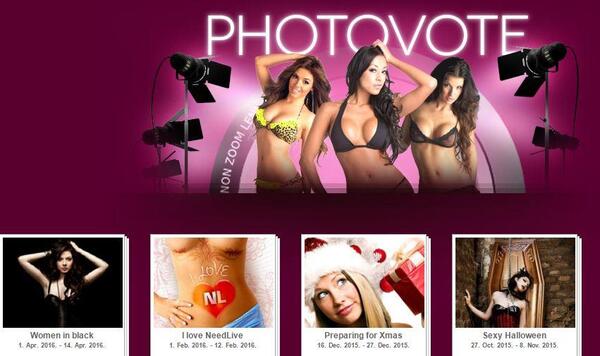 Along with the chat shows, the site runs two regular sets of competitions, based around a model driven photo contest or a vote driven, best model(s) award. There are a variety of prizes available to be won, and taking part brings a sense of belonging, being a valued member of the group.

Choosing an Adult Cam Chat Model
SoulCams has a good body of live chat models waiting for you, and sometimes choosing just one can be tough. Luckily the site offer some good options to help you filter down your options.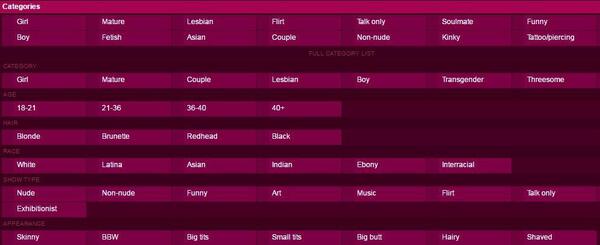 Girl
Mature
Lesbian
Flirt
Talk only
Soulmate
Funny
Exhibitionist
Boy
Fetish
Asian
Couple
Non-Nude
Kinky
Tattoo / Piercings
Spanking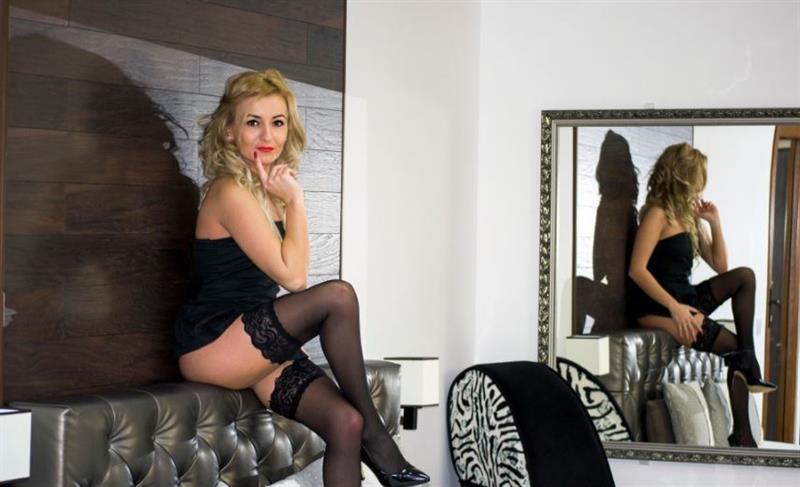 Along with the main category types, you can also apply sub filters to make sure you have the right adult cam chat model for your mood. These sub options include:
Age
Hair colour
Race
Appearance / Body type
Services Offered – Toys, BDSM, etc.
You can also check out the reviews section of an individual model's bio to see how other members rate your desired adult cam chat beauty.

Real Phone Chat is Old School Fun
For those that do not have the ability to stream a webcam chat feed, or simply don't want to, real phone chat offers the perfect solution.
It could not be simpler to use. Just choose one of the live adult cam chat models that have an active phone feed and hit the Call Me button. Simple, right.
You enter your number, and the real phone chat model calls you right back. Chatting in person is a sensual and very intimate process. Offering it as a service may seem like a throwback, but it turns into something retro-chic at the very least. When your account credits run out, the call disconnects, meaning you cannot get stuck with a large bill you cannot afford.
Real phone chat sessions can start from as low as 99 cents a minute.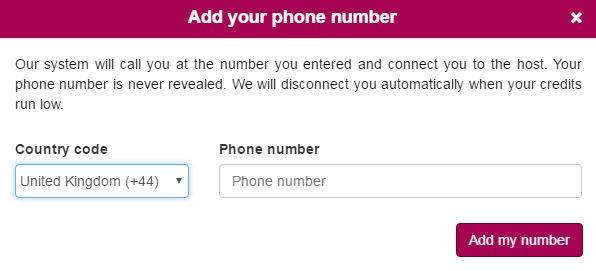 Registering for Live Webcam Chat is Free and Easy
Signing up to a site should never be a hard or long winded process. SoulCams have embraced this by making the sign up process easy and painless, meaning you will be back enjoying the adult cam chat in no time.
All you need to join the site is:
You can even join the site via your Facebook account, which is something we here at BestWebcamSites have never seen before.
Buying Credits to Enjoy Live Webcam Chat
SoulCams operates on credits, much like 99% of every live webcam chat sites. Toping up is a simple and easy process and can be done via a number of routes:
Visa
MasterCard
Maestro
Visa Bleue
Switch
Solo
Discover
JCB
Direct Debit
PaySafeCards
BitCoin

The wide range of payment options means everybody, or at least as many people as possible have the ability to add credits and enjoy the full benefits of being a paid adult webcam chat site member.
Credits cost approximately 1 credit for $1.
Credits can be bought in pre-defined bundles:
30 credits for $29.99 With 30 free credits
70 credits for $69.99 With 30 free credits
100 credits for $99.99 With 30 free credits
160 credits for $159.99 With 30 free credits
300 credits for $299.99 With 30 free credits

More Than Just an Adult Webcam Chat Site
There is also second layer to SoulCams, a layer that extends beyond just live adult webcam chat. They have a page for articles, health and relationship articles and also a blog, written about all manner of adult topics.
These two pages are relatively small, but show a great potential for growth within the site. It presents a nice little segue for visitors, but keeps peoples minds on the right topics and could very easily lead to them returning to the site for more live webcam chat action after having read some of the posts and articles.
Comprehensive FAQ's to Enhance Your Adult Webcam Chat Experience
The people behind the scenes, not the adult webcam chat models, but those the created and operate the site, have invested a lot of time in creating a detailed FAQ section that can answer almost every potential question you may have over the site, how it works, what you can do, and what you need to do in cast of any issues.
The entire section has been set up as a wiki, which also helps to promote a feeling that those behind the site are not amateurs, and know what they are talking about.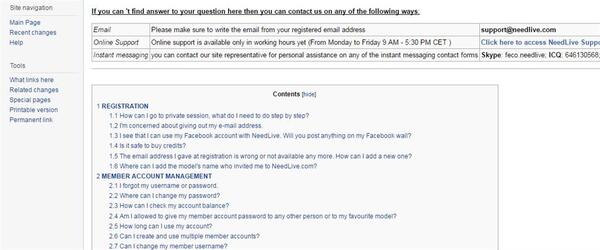 Benefits of Joining SoulCams
As with all live webcam chat sites, there are benefits and also some issues with the site. Below we will take a quick look at the basic pros and cons of joining SoulCams
Pros:
Easy to use,
Lots of details and extras around the live adult cam chat streams,
Good number of live cam chat models,
Friendly chat show hosts
Easy to Join with well-priced shows and tokens.
Cons:
Not many in chat options
Only two screen sizes
Not much nudity is to be found in free chat shows, it is not like Chaturbate or Bongacams.
---