Adult Webcam Sites Like CamSoda
Last Updated
September 07, 2022
CamSoda is an up and coming cam site that is among our favorites, that being said, the number of webcam models on the site is quite small. There are 6 other cam sites that are like CamSoda that we have identified. None of them is exactly the same, but each of them has similar features. Find out what each of the sites below has to offer.
Chaturbate.com
When it comes to selection, Chaturbate is the king of sex cam sites. During peak hours, Chaturbate has more than double any other sex cam site you will find online. You will find cam girls streaming in up to 4K and you can adjust the size of the video player as you see fit. Many of the webcam models offer free recordings of private shows with them, just like on CamSoda.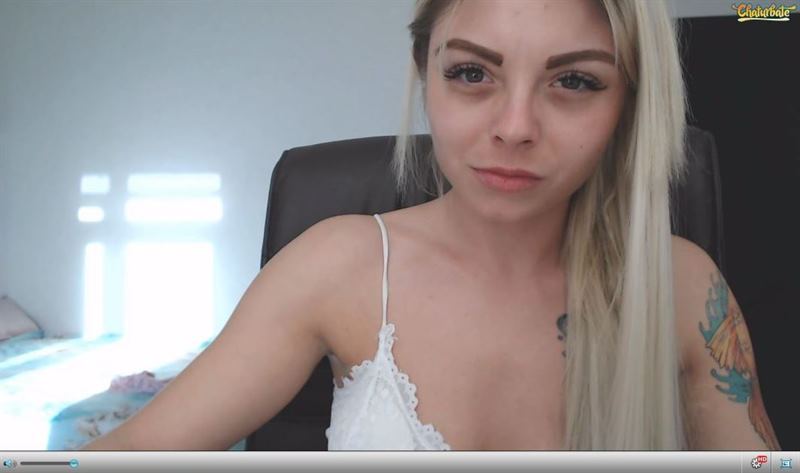 Chaturbate usually has over 4,500 models online. The webcam rooms are divided by gender, with many options to choose from in the female, male, transgender, and couples categories. You can further filter according to the tag system, but many of the models tag themselves quite randomly.
Chaturbate is composed of free chat rooms where users tip for requests, for goals, and to buy media. There is a lot of nudity in these chat rooms and a lot of sexual acts to enjoy. As long as the cam models are getting a tip from somewhere, they will continue to entertain.
Private shows on Chaturbate have the same starting cost as on CamSoda, starting at $0.60 a minute, but unlike on CamSoda, you can actually filter by price. However, Cam2cam on Chaturbate has to be set up manually. You can't just click a button and go. You also can't cam2cam while on mobile devices. But, you can also cam2cam in the free chat rooms.
---
LiveJasmin.com
Generally speaking, LiveJasmin is better than CamSoda. It is a premium site without any free nudity, but when looking at the paid shows, it is superior. The site has a far bigger selection than CamSoda and most of the girls use higher quality webcams. Other than CamSoda, LiveJasmin is the only other site to offer cam2cam on mobile devices.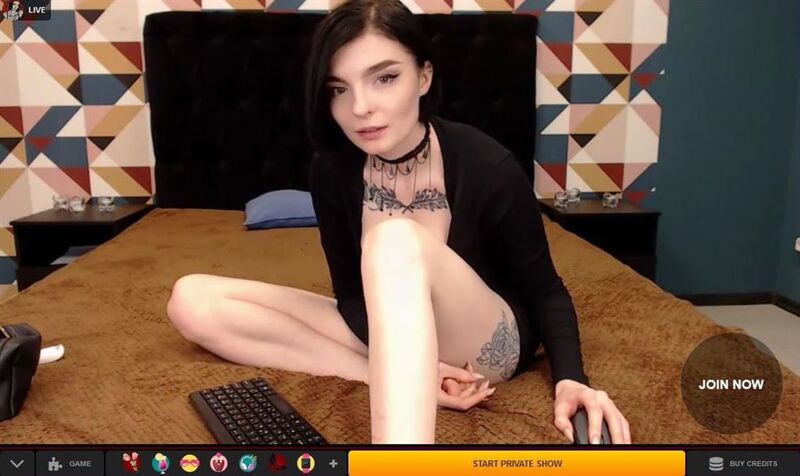 LiveJasmin usually has about 1,500 models online. There are two main categories, Girls or Boys. The straight couples can be found as a subcategory under the Girls, while the transgenders can be found under both. You can check the willingness of each model or use the search bar to try and find models tagged for your kink.
The free chat rooms on LiveJasmin are there for you to get to know the webcam models better. You can discuss your kinks and what you want to watch in a private show, but nudity is not allowed here. While some users will tip models in the free chat, it is to show appreciation, rather than for a flash.
Private shows on LiveJasmin start at $1.20 a minute. Cam2cam and turning on your microphone both cost an additional $1.20 a minute each. You can filter the rooms by price. While LiveJasmin isn't the cheapest, it is our most highly recommended site.
---
MyFreeCams.com
MyFreeCams was the original free cam site and to be honest, CamSoda pretty much copied it's business model. MyFreeCams has a much larger collection of webcam models than CamSoda, though it is limited to only cam girls. The site is pretty expensive when it comes to private shows, but is manageable if you are looking to just tip.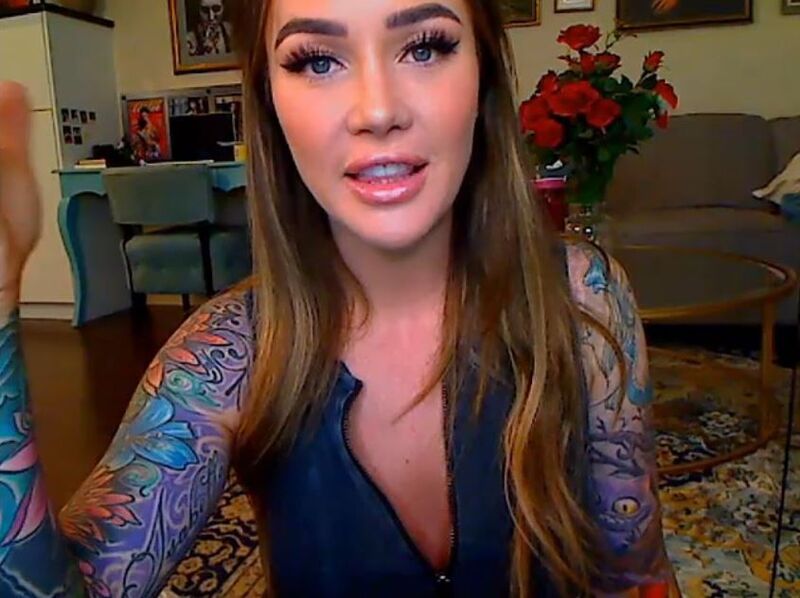 The number of models on MyFreeCams will largely depend on the hour. There are usually over 1,000 models online, but the numbers can be lower during lull hours. In the live cam rooms, you will find only women, but you can purchase some boy/girl videos out of the model profiles. MyFreeCams' search engine is more powerful than most sites.
Most of the webcam rooms on MyFreeCams will be in free show mode. There are set goals, and you can tip for various requests, or to buy media out of the girls profiles. There is a ton of sexual activity happening on the site, with the rooms getting tipped heavily being more interesting.
Private shows on MyFreeCams have a set price of $6.00 a minute, and the girls that are more popular will even demand a tribute tip before starting a show. The shows aren't inclusive of cam2cam either, as you need to set up your webcam up on MyFreeCams in a manner similar to on Chaturbate. Most users prefer to tip for requests and c2c in the free chat.
---
BongaCams.com
BongaCams is the most popular free cam site in Europe. The site is filled with gorgeous Russian babes, with convenient auto-translate options for many languages. BongaCams has quite a large selection of webcam rooms, with babes in many of them. Unlike most other cam sites, you can easily cam2cam during the free shows.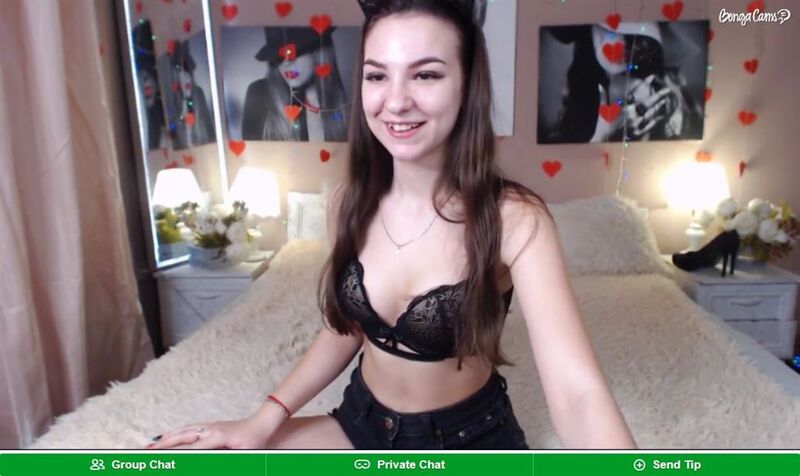 BongaCams has about 600 rooms online on average, with mostly female rooms. There is a decent selection of male, transgender, and couples rooms. BongaCams also uses the tag system, which was only recently introduced. So far, it seems that the webcam models have been pretty good at tagging themselves appropriately.
BongaCams has many free cam show rooms to choose from. Some of the models do set up goals for themselves, but mostly the girls seem to just be reliant on their request menus. You can find media to purchase in some of the model profiles, but not all of them. There is ongoing nudity in many of the rooms.
Like MyFreeCams, BongaCams has a set price, though it is much lower. It's $3.00 a minute, but you may need to pay a tribute to the hotter girls before you can get started. Many users tip for requests and use the option to start your webcam during the free show room instead of paying for privates.
---
Cam4.com
Cam4 is popular cam site that aims to to have a community feel. Paying members can easily message other users, to talk about other cam girls they would like, hobbies, or any thing else. The site has a bigger selection of webcam models than CamSoda, but usually, the video quality is much lower.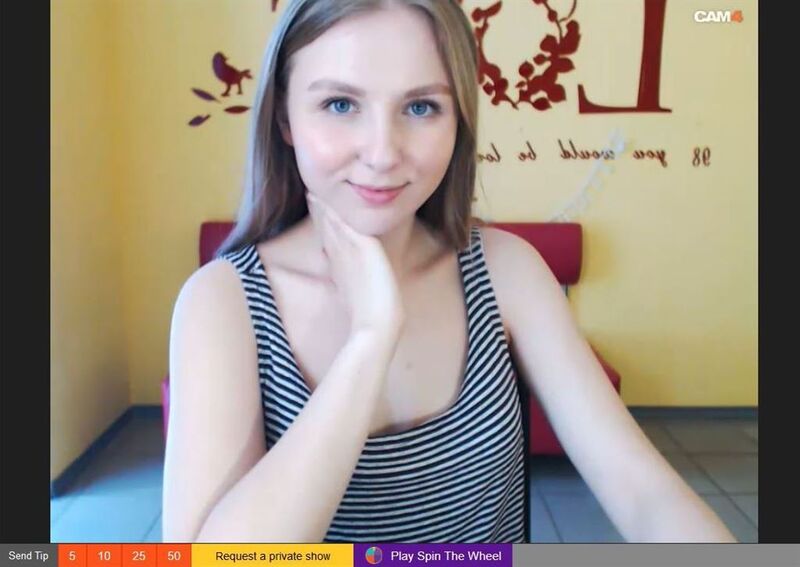 There are usually about 1,500 chat rooms to choose from on Cam4. These rooms can be filtered by gender, with the option to choose from females, males, couples, or trans. Choosing a category removes most of the wrong genders, but some will still slip through the cracks. Like many other sites, Cam4 also uses tags, to varying degrees of success.
Cam4 has many free cam rooms with varying degrees of nudity. You can tip for requests or for goals. Like on CamSoda, some of the models set multiple goals and you can choose which one you want to contribute towards. Pictures and videos can be purchase in many of the rooms.
Private shows on Cam4 have a 6 tokens a minute option like on CamSoda, but the price is a bit more expensive, translating to about $0.78 a minute on Cam4 instead of $0.60 on CamSoda. Unfortunately, one of the things that CamSoda and Cam4 have in common is that they both lack the option to filter by price, which can be frustrating.
---
Flirt4Free.com
Flirt4Free is classier than most cam sites. While all cam girls over 18 can join, those that are deemed unworthy are quickly removed from the sites pages. While the site is quite limited in regards to free shows, the paid shows that are available can be quite cheap. There are show recordings like on Chaturbate, but unless you're a VIP, you'll need to pay to rewatch them.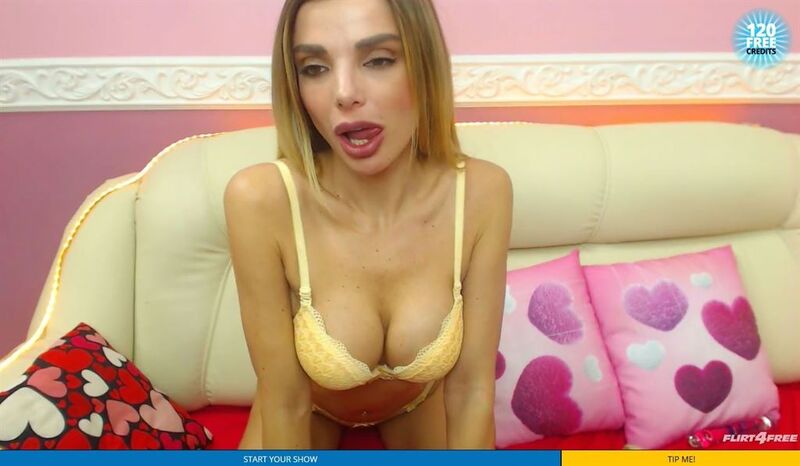 While the selection on Flirt4Free is a tag smaller, there are still usually about 800 webcam rooms to choose from. The numbers are split more or less evenly between the boys and the girls, with just under a dozen couples and transgender rooms. The site has a wide range of categories to choose from.
Flirt4Free has many free chat rooms to choose from, but they are quite limited with regards to nudity. You can find some free action in the party chat rooms as these rooms often have goals, but the girls don't have tip menus, and will usually want quite a relatively large tip if you have a request.
Flirt4Free has multi-user shows with cam2cam for as low as $0.50 a minute, but private shows between just you and the girl will start at $3.00 a minute. Cam2cam and 2 way audio are included on all computers, but the models do reserve the right not to watch. We advise checking prior to starting your show.
---
Conclusion
The 6 sites above all have something in similar to CamSoda, but none is exactly the same.
You may see some overlap of models between CamSoda and the other sites, but that's because many cam girls work on multiple sites at once to earn more money.
When looking at which cam site to choose, it is important to consider what type of experience you are seeking.
If you want a free sex cam site where you tip for requests and goals, then Chaturbate is the site closest to CamSoda. The selection is bigger, and the video quality is often better.
If you want a sex cam site for private shows, then LiveJasmin is the best site. The quality of the webcam models available and the shows they put on are totally worth the little extra you will need to put in.
Back to full list of sex cam blog posts
---