Best Cam Sites To Watch Girls Self Suck
Watching lesbians eat each other out is one thing, but watching a girl that can eat her self out is a whole different ballgame. If you are looking for a cam girl that can self suck, you are somewhat limited in options. While girls are more flexible than guys, it's still incredibly hard for a woman to go down on herself. These are the 5 sites where you are most likely to be able to find a woman who is up for the task.
Some of the cam girls that tag themselves for self suck are actually referring to their ability to lick their own tits, so always ask before committing to a show.
Chaturbate.com
When it comes to self sucking cams, Chaturbate has the biggest selection. At any given time of the day, you should expect up to a dozen rooms. To find these rooms go to the Female page, open the Advanced Search and enter #selfsuck. We recommend using the free chat to make sure the model you choose is capable of the task, as some tag themselves willy nilly.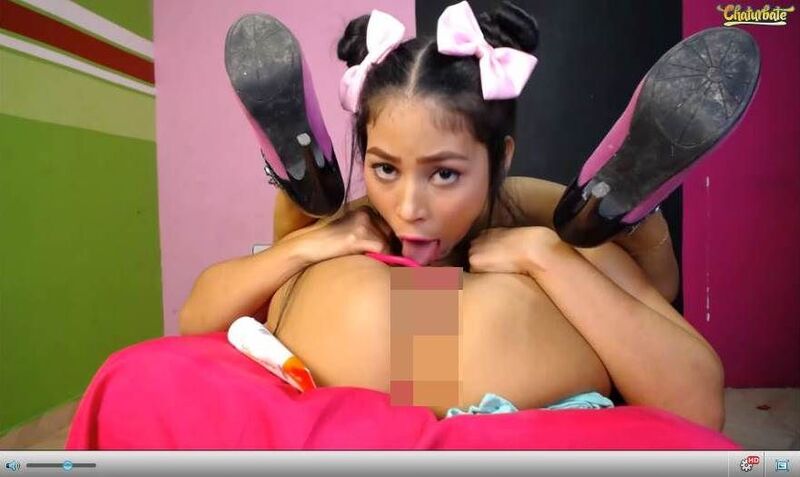 You can watch the free chat rooms on Chaturbate for as long as you want, but to interact you will need to complete the free registration. Most cam girls will keep you muted until you actually go ahead and purchase tokens. You can use the tokens to tip and request that a cam girl go down on herself. It's very rare, but sometimes you will see self-suck as the set goal for one of the rooms.
You can get more intimate in a private show, though you shouldn't just start a show without first confirming that the model is up for the task. Private shows start for as low as $0.55, with most self-licking cam girls charging Quite a bit more. Cam2cam is not included in the private show on Chaturbate, but usually you can tip extra for it and you can even cam2cam in the free chat.
---
ImLive.com
ImLive has one amazing advantage over the competition. You can submit your fantasy and the girls who are capable will respond to you in a private message. You can cherry pick who to respond to, to coordinate a date and time for a private session. ImLive might not be that great if you are looking for a girl to self suck right now, but is great if you don't mind waiting a day or two to see what is available.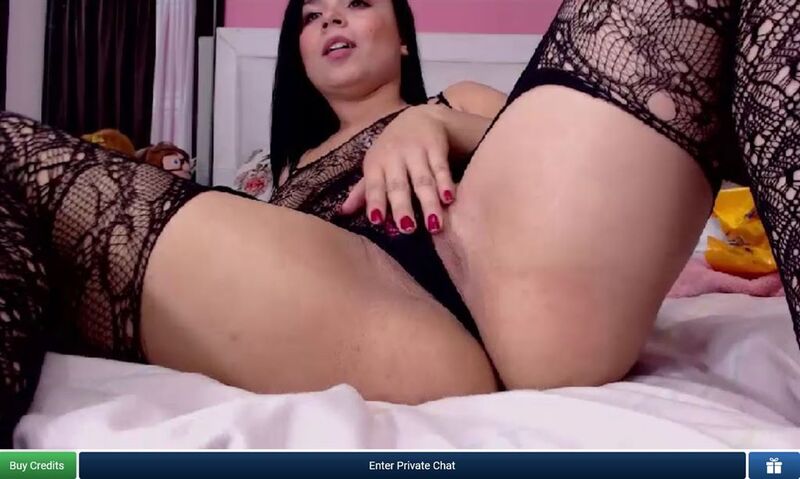 As an unregistered user your options are quite limited on ImLive. You can watch for 10 minutes, but you can't chat. Once you register for free, you can navigate the site as you please and use all the features. You will be able to chat in all the available free rooms, but you won't find much nudity in them. The girls on the site only strip in paid shows and not where everyone can see.
A private show on ImLive averages around $2.50 a minute. If you set up a session through the submit a fantasy feature you will find that many of the cam girls will give you a discount code to lower the price further. ImLive has a satisfaction guarantee. If a cam girl tells you she can do something but is then unable to perform, you can complain to the customer support.
---
C2CPorn.com
C2CPorn itself is not a cam site. It is a giant aggregate which collects and lists all the online models currently broadcasting live from the top sex cam sites online. Using C2CPorn's search engine you can see the full list of available models, and select to go directly to the chat rooms of the models you are interested in. C2CPorn is great if you are more concerned about finding the right model rather than the right platform.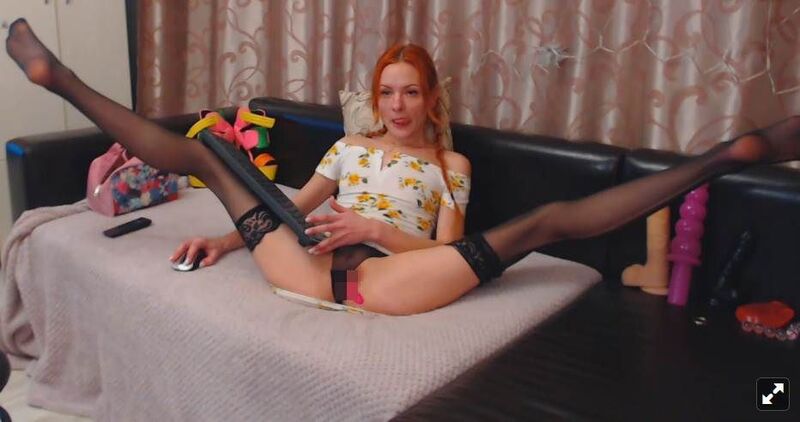 C2CPorn does not have any chat rooms. At any given point, when you click on a girl you will be taken directly to her profile where you can watch her video feed and read a little bit more information about her. There are even some screenshots, so you can get an idea of what the model is doing in her shows. You can watch these rooms for as long as you want, but will be unable to interact.
If you want to be able to interact with a model, you are going to have to click on one of the buttons which will take you to her chat room. Whichever site you are on, you are going to need to complete the registration process and get some credits/tokens. All the sites have a free registration, so you don't have to commit to anything.
---
MyFreeCams.com
MyFreeCams was the original free cam site and in time, everyone copied their business model. The site has a lot of webcam models, but selfsuck is still quite rare. Searching for selfsucking in the search bar will usually yield a couple of results. The number of models available is largely dependent on the time of day you are visiting the site.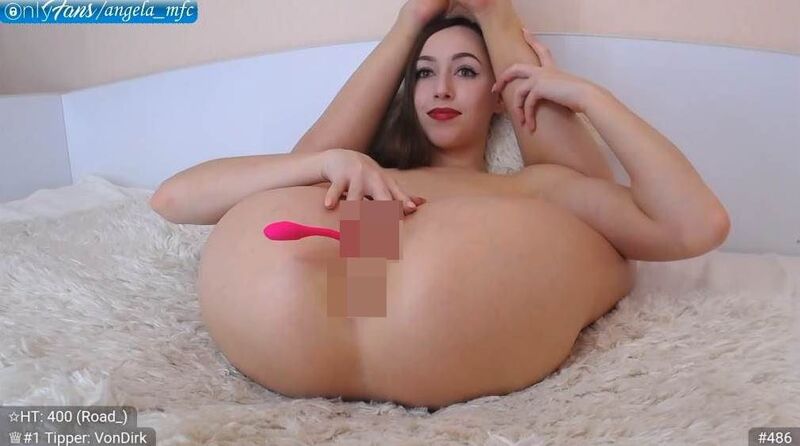 There is no time limit to how long you can sit and watch the rooms on MyFreeCams. Registering on the site is free, but you will still be muted in virtually all rooms with very few exceptions. Purchasing tokens once makes you a premium member for life and gives you the ability to chat in all rooms. You can tip for requests such as self sucking, the goals set by the models, or even to cam2cam.
Private shows on MyFreeCams are comparatively expensive. There is a set price of $4.80 per minute regardless of which girl you choose. Some will demand an additional tip prior to starting any show. The price is not inclusive of cam2cam, for which you usually need to tip extra.
---
Cam4.com
Overall, Cam4 isn't a cam site we recommend too often. While the site has a large collection overall, the user interface isn't the best and you will have to put up with a lot of ads. You will on occasion find a cam girl that can self suck on Cam4. You will need to search for #selfsuck under the Favorite Filters. The results aren't always that accurate.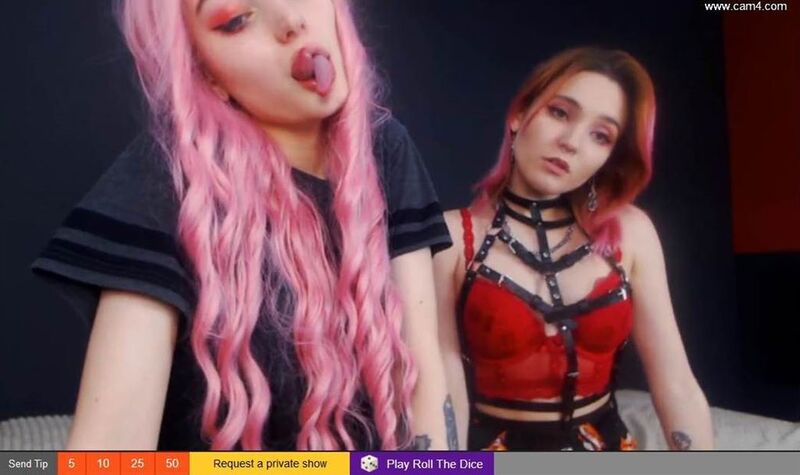 Registering on Cam4 is free and will enable you to chat in virtually all of the available webcam rooms. Once you have purchased tokens, you will be able to tip to purchase media, towards goals, and for various requests which you may have. Self suck usually isn't listed in the tip menus, so more often than not you will need to use the chat to ask.
Private shows on Cam4 start for as low as $0.78 a minute, though the more skilled cam girls usually charge more, with prices of over $3.00 a minute not being uncommon. The prices on the site are inclusive of cam2cam, so you can activate your webcam quickly and easily at the click of just one button.
---
Conclusion
Finding a cam girl that can self suck is incredibly hard. At best, you will find only a few cam girls online at any given time, even if you are looking at all the sites. Since several of the girls tagged are actually referring to their ability to reach their tits to their faces, finding the right girl becomes even harder.
At the end of the day, the best way to guarantee that you get what you are looking for is to go to ImLive to submit your fantasy. While it might take longer to set up a date, since you need to wait for responses, it is still the best way of making sure that you get a cam girl that is flexible enough to go down on herself.
Our top recommendation is to register on ImLive and submit your fantasy. While waiting for responses, check out the 4 other sites to see if there is anyone available right now.
Back to full list of sex cam blog posts
---