A Full Explanation of the LiveJasmin Elite Program
Last Updated
September 11, 2022
LiveJasmin Elite is a new customer loyalty program. Basically, the more you spend on the site, the higher your ranking is and the more attention you get from the models. If you are a big spender, the Elite program can get you the attention that you crave. When a Casanova walks into a LiveJasmin chat room, you know the cam girl is going to give him far more attention. But there aren't any real tangible benefits to it. There aren't any discounts, promotions, or added benefits for you.
Increasing your rank lets you expand your favorites list and gives you more rewards points to award to models.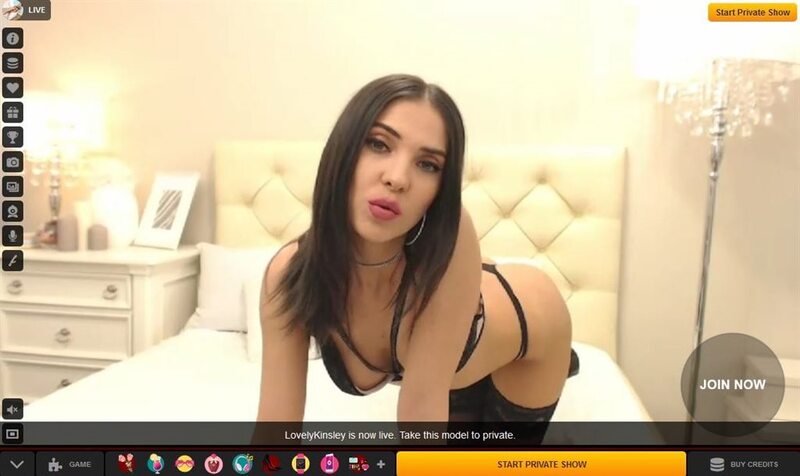 If you are way into all the offerings that LiveJasmin has, you should definitely check out our blog covering sites like LiveJasmin for a full list of similar adult cam sites.
The following table shows the ranks and the amount of points necessary to up-rank. Each rank has its own points multiplier and its own daily drop off rate. If you don't use the site, you will find yourself losing the rank you have attained.
| | | | |
| --- | --- | --- | --- |
| Rank | Points | Multiplier | Daily Drop Off |
| Crush | 15 | 1.00 | 0.25 |
| Lover | 50 | 1.25 | 0.5 |
| Sweetheart | 250 | 1.50 | 1.0 |
| Lancelot | 1,000 | 1.75 | 2.0 |
| Romeo | 5,000 | 2.00 | 5.0 |
| Casanova | 15,000 | 2.25 | 15.0 |
What Does It All Mean?
You get a point for every credit you spend, regardless of if you spent it on a private show, a VIP show, or a tip. The multiplier will affect how many points you collect. The higher your rank, the faster you will be able to collect points. At the same time, the higher your rank, the more points you will have to collect each day to maintain your position. As a Casanova, you will need to spend at least 7 credits each day to not lose rank.
The number of points you have collected will reset each month, but you will keep your rank and the multiplier which goes with it. Your rank will remain for 60 days, and unless you are able to reach the necessary points, you will drop in rankings.
So what does the LiveJasmin Club Elite program do for you?
At this point, the Elite program gives you the option to create a larger favorites list (something that wasn't limited in the past) and gives you more points to award your favorite models. The points you give go towards the Awards which give the girls cash prizes.
From Sweetheart and above, you can also mute guest users, preventing them from appearing in your chat window.
| | | |
| --- | --- | --- |
| Rank | Favorites List Size | Points for Votes |
| Crush | 100 | 400 |
| Lover | 200 | 500 |
| Sweetheart | 300 | 600 |
| Lancelot | 400 | 700 |
| Romeo | 500 | 800 |
| Casanova | Unlimited | 1000 |
Currently,
LiveJasmin's Club Elite program is recommended for the big fish that like spending large amounts on models. Your rank is clearly displayed in each chat room, so when you talk as a Casanova or a Romeo, you get far more respect than if you were a Crush.
Of course, you can climb up the ranks without spending too much, but there is a limit for the average user. Since the points continuously drop on a monthly basis, you can be assured that your average Joe won't have thousands of dollars to spend on sex cams each month.
If you make it to Casanova, you are going to get far more attention than ever before, with very little competition against you.
You will find the girls whispering you as soon as you enter their chat rooms.
That being said, it is understandable that not every user is looking for that. Some users want to hide that information, so that they don't get treated as if they are Mr. Moneybags.
If you don't want to display your rank, you can go into your Settings. The option to show your Club Elite Rank to models/members is available under the Privacy Settings tab.
At present, it is arguable that ImLive has a far better customer loyalty program. You get up to 25% bonus credits on every purchase at the maximum level and your points never decay so you can stay at the top rank for life. That being said, ImLive's video quality is very far from catching up to LiveJasmin, so the two sites aren't really in the same league.
Even if the Club Elite program currently feels a little underwhelming, it is still a fantastic site.
Back to full list of sex cam blog posts
---