The Best Lesbian Cam Sites That Take Gift Cards
Last Updated
September 15, 2022
We all have that one junk drawer full of useless nicknacks, including gift cards we got from work, or friends and family. You want to use them, but you may not be in the market for new orthopedics or jet ski lessons. How about using that card for something worthwhile to provide hours of pleasure and fun - Live cam models. And not just any models, but stunning lesbians lovers eager to let you into their sensual, kinky world. Here are the lesbian cam sites currently accepting gift cards for webcam site tokens.
Stripchat.com
Stripchat is the king of freemium, boasting over 3,000 models online, of all sexes and orientations, including lesbians, couples and groups. The site boggles the mind with hundreds of fetish categories that you have never heard of before, and shows most of them using excellent HD quality, and for free, unless you feel like tipping or going c2c with a special female duo. Yet, Stripchat's most noticeable feature is probably its VR show rooms - A thrilling 360° live for a truly intimate, realistic experience.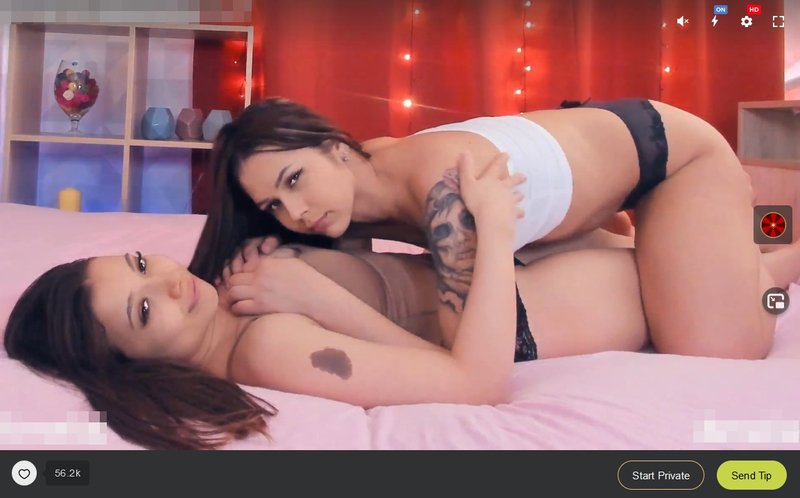 Finding your bodacious bean flickers is easy. Select All Categories below the site's filter, and you'll reach a page displaying all the categories at your disposal. They are arranged in alphabetical order, so just pick the letter "L" and you'll find at least 70 rooms (Up to 100) with sexy lady couples. They also love using toys, experimenting and exploring each other, so tipping will really make your experience that much better.
Prices start at a low $0.80 a minute, and average at a very affordable $2.40 a minute, especially since the price also includes free recording and rewatching of all your private sex chats. The site also allows you to use prepaid cards for live cams, which can be valuable to more budget-conscious users. Stripchat accepts more than 100 gift cards of leading brands. To use your card, tap on the tokens button and on Buy Tokens. Select Gift Card as your preferred paying method and tap on Continue. You'll be taken to a page where you'll need to choose a specific card brand and give its number and PIN.
Paying with a gift card at Stripchat:
Select the green circle with a plus sign on the top of the homepage
Choose the Gift Card option in the pop-up box
Find the gift card brand/store that you want to redeem from and complete the transaction
---
Flirt4Free.com
Flirt4Free is a bit of a sneak, looking like a proper premium site, yet hiding a thriving nasty fetish community that can be enjoyed by lesbian lovers too. Sure, the site offers 24/7 customer care, 720p HD rooms, a great VIP membership, and even a free credits trial of 120 free credits, but it's all peanuts compared to how much fun you can have. Members can even chat with models using the Forums area of the site.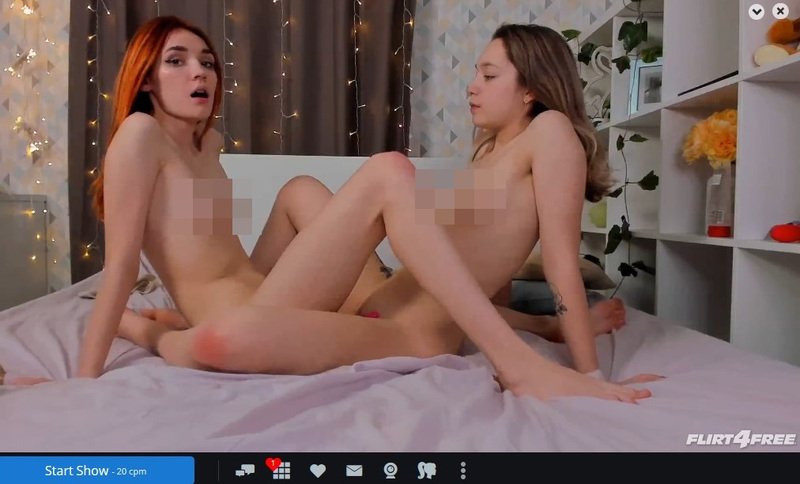 Flirt4Free makes things a breeze when it comes to finding your perfect matches. There's a filter on the left with a Lesbian category, and plenty of other filters on the top of the main page that help you sort the cheapest rooms, the kind of shows, languages, and more. The only downside to this fantastic site in regards to female couples is that there's amazing quality, but a low quantity, only around 5 rooms, with a maximum of 10.
A private chat will go for as low as $0.50 a minute and will shoot up to $3.00 a minute. To pay with a gift card, press on the credit tab on the site's header and then on Need more credits. You'll be transferred to the payment area, and there you have to press on Change payment methods. Pick gift cards as your payment means and select your card brand, which will redirect you a Check Balance page where you'll need to fill in card number and PIN. This is the final stage before your card is debited.
Paying with a gift card at Flirt4Free:
Hit the Buy Credits link on the top right of any page
At the bottom of the box, select the Change payment method link
Find the gift card brand/store that matches your card and complete the payment
---
Cam4.com
Cam4 offers around 2,000 performers who are constantly waiting for you stark naked in their public chat rooms, even at times engaged in all manner of perversions. The HD quality is pretty great, especially when you filter only the HD rooms and enjoy up to 1080p streaming quality. It's a great site if you're looking not just for couples of women, but groups, too. People like to party on Cam4, and it's no fun to party without all your sex-inclined buddies.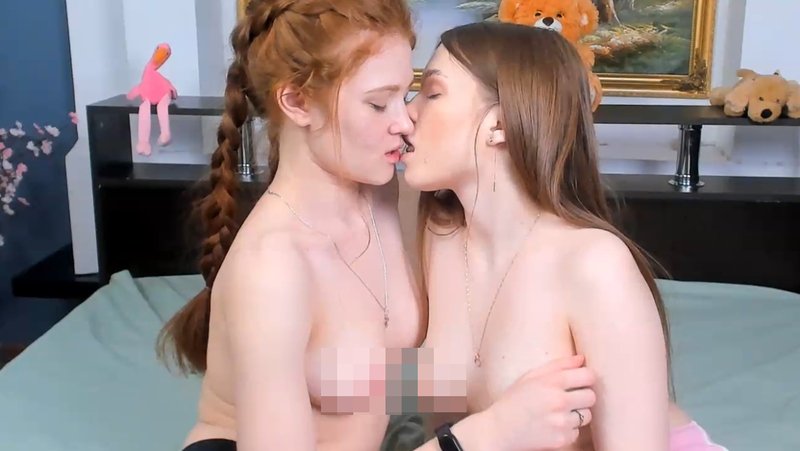 Lesbians abound on Cam4, but it will take you a minute to find them, as the filter on the top left does not have a designated category for couples of any kind. This will have to be a fun type of "hunt" for that special couple of gorgeous mamas happy to explore each other. The good news is that these are true stunners, and well worth the search, mostly European with a continental, open-minded sexuality.
Chat prices range from a very low $0.80 a minute which includes c2c, to an average price of a whopping $5.40 a minute, which is where a gift card can really come in handy. To pay with your gift card for private live chats on Cam4, tap on Buy on the site's header. Of the payment option that will be shown to you, select gift card. Then, choose the card you wish to use among the site's list of more than 80 brands. You'll be sent to a page where you'll need to fill in your card and PIN numbers to complete the transaction.
Paying with a gift card at Cam4:
Select the Buy box on the top of the homepage
Hit the arrow next to Credit Card on the top of the pop-up box and choose Gift Card
Find the gift card brand/store and get ready to party
---
Conclusion
All of the above listed sites use the PayGarden platform which is linked to most USA gift card networks. Some international brands issue gift cards elsewhere using the same network, which means they can also be traded in and converted to the site's currency, but you can only find out if yours is redeemable by going through the process and seeing if it's accepted.
Gift Cards have one major advantage when used as a payment methods on live porn sites: they guarantee your anonymity. Unlike credit cards, they don't require giving away personal data.
Out of the sites above, we highly recommend you start with Stripchat, as it offers the most lesbian cams, mostly in up to 1080p HD, has free open rooms full of sex and nudity, provides hundreds of other fetish categories you might enjoy - And even offers a chance to experience virtual reality live cams.
Back to full list of sex cam blog posts
---