Top 5 Cam Sites for Lactation Fetish
Last Updated
September 15, 2022
If you've ever had a sip of that sweet breast nectar, then you probably understand how some people develop lactophilia, also known as milk fetishism. The problem with lactation porn, is that for some reason, it is seen as taboo. We checked all the sites we've reviewed, and searched for just one thing - lactating cam girls, so that you can start your very own adult breastfeeding relationship.
Find out what the 5 best sites are for lactation sex cams, how to find the lactators on each of them, and what you should expect to pay.
LiveJasmin.com
LiveJasmin is our number one cam site recommendation. No other site aims to please, as much as LiveJasmin does. It has a huge selection of beautiful women, all streaming in HD. You can use the search bar, to look for lactating, which should give you a few results. Searching for pregnant can reveal a few more, but they won't necessarily be lactating yet.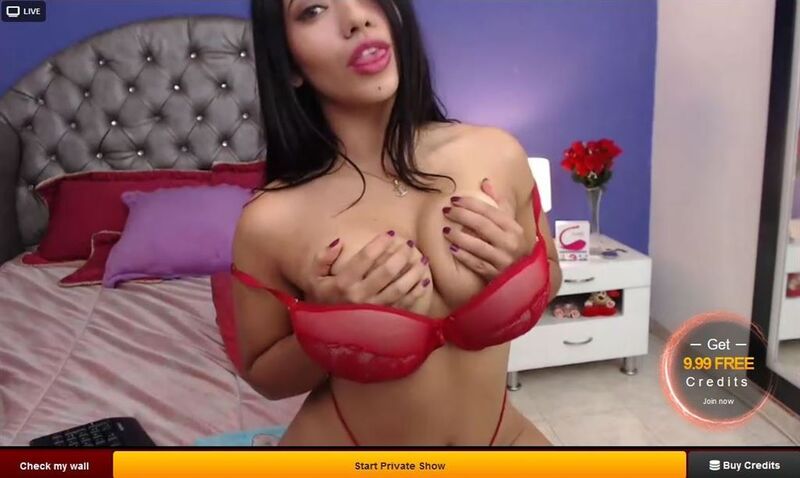 Generally speaking, LiveJasmin usually has well over a thousand webcam models online. However, only a tiny fraction of them will suit your fetish. You will be lucky to find 4 online.
As a premium site, the girls won't spray you with milk for free. For you to get a proper show, you are going to have to start a Private Show. These average between $2.20 and $3.30 a minute, depending on the model you chose.
Cam2cam is included for free in all private shows on computers, but not on mobile devices. On mobile, cam2cam will cost you an extra $1.10 a minute. Two way audio is not always available, but when it is you can activate it for $1.10 a minute.
It is very rare, but sometimes you can find lactating cam girls in the VIP shows. These are much cheaper than the private shows, and cost less than a dollar a minute, but you can't cam2cam and many other users will be in the chat room with you.
---
ImLive.com
When it comes to low cost, ImLive reigns as king. The site has an amazing customer loyalty program that awards you with up to 25% bonus credits with each purchase at the top level of the program. ImLive recently upgraded their video players, so that the site is now actually in HD. You can't really search manually for lactating cam girls, but you can submit your fantasy and have them message you first.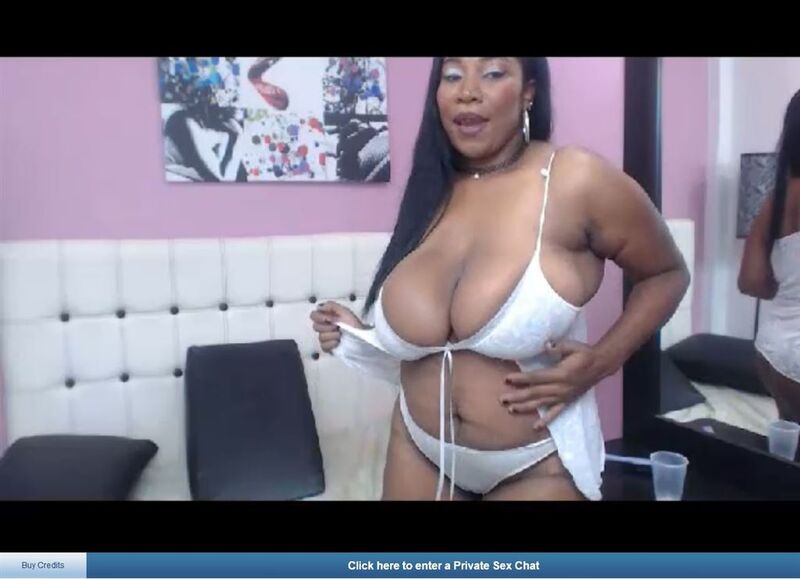 ImLive doesn't have as large of a selection as LiveJasmin, but there are still usually close to 1,000 models online during peak periods. There aren't many lactators usually online, so we recommend setting something up with the fantasy submissions.
ImLive is also a premium site. You might catch the occasional flash of tits and ass, but overall, the hardcore shows are reserved for the Private Sex Chats. They cost between $1.98 and $3.00 a minute, at the lowest level of the loyalty tier.
Cam2cam and two way audio are included for free during all private shows, but at present, they are only available on computers and not on mobile devices.
ImLive has cheaper group Candy Shows which are just like LIveJasmin's VIP shows. The cost is lower, but you have to compete with other users for attention and you can't cam2cam.
---
Streamate.com
If you've ever looked at tokens and credits and said, oh god, why? Then Streamate is the site for you. You don't need to buy any sort of site currency. You can leave your payment information on file, on their secure servers and pay as you go. Searching for lactating will reveal all the models who have tagged themselves or have been tagged by users.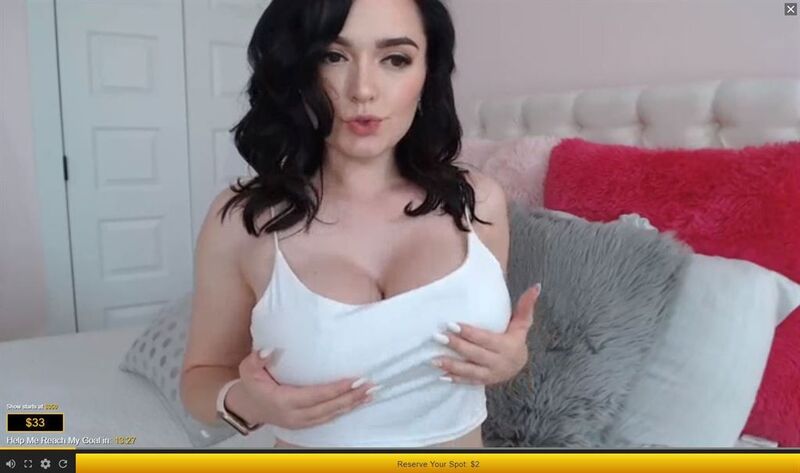 Streamate displays as having over one and a half thousand webcam models at a time, but the checks we've done have shown us that only about 800 of the rooms are actually available. As with the other sites, lactation is hard to find, there really aren't many.
Streamate is a premium site, but nudity is allowed in the free chat rooms. The girls will strip and fulfill requests, as long as they are tipped to do so. The prices of going Private vary largely from girl to girl, with the low cost being under $0.90 a minute and the high being over $12.00 a minute.
Whether cam2cam is included in private show on Streamate depends on the model. Some will watch you in every private show, while others will only watch you if you pay extra for an Exclusive show. Two way audio is available, but only when cam2cam is. Neither cam2cam nor 2way audio are available to mobile users.
The site has Gold shows which are essentially group shows. Cam2cam is not included, and the price is usually higher than on LiveJasmin and Imlive.
---
Chaturbate.com
In pure numbers, Chaturbate reigns as the largest cam site online. On average, you will find more than double the amount of online sex cam rooms on Chaturbate than you would on any other site. The selection is absolutely massive, which is both good and bad. We haven't been able to find any good tags for the lactators on Chaturbate. You will need to check the thousand plus rooms manually.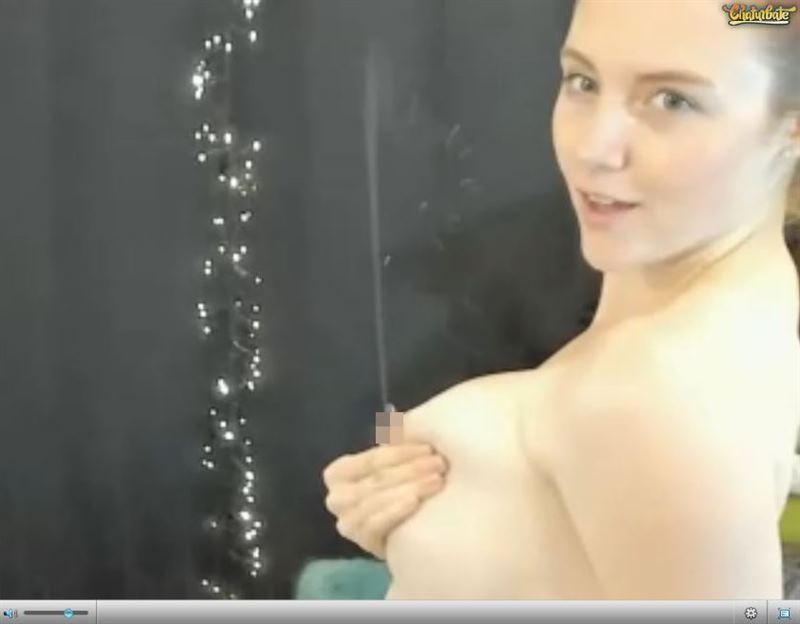 During peak hours Chaturbate has over 4,000 webcam models online. The selection is huge and there are many babes, but there is no preview system at all and the tags that the girls use will often leave you rather annoyed.
Chaturbate is a freemium cam site. You will find tons of free nudity throughout the available rooms. Users often tip for requests and for goals. You can try searching for #milk, but the results won't always be too relevant. The girls might be too busy to go into a Private Show with you, but when available, they average around $3.00 a minute.
Cam2cam is never available in private shows on Chaturbate. In fact, cam2cam on Chaturbate must be set up separately.
Chaturbate has group shows, ticket shows, and the free chats. Ticket shows are a one time tip for the duration of the whole show. Group shows will continue to charge you per minute. The free chats are completely free, but you will need to tip if you want to enjoy yourself.
---
CamSoda.com
CamSoda is a newer cam site, one that comes jam-packed with features. While using a computer, you can hover your mouse over any of the rooms, to get live previews of every room on the page at once. Like on Chaturbate, the tags aren't too useful at helping you find that sweet breast milk. We suggest using the live preview to skim through the rooms.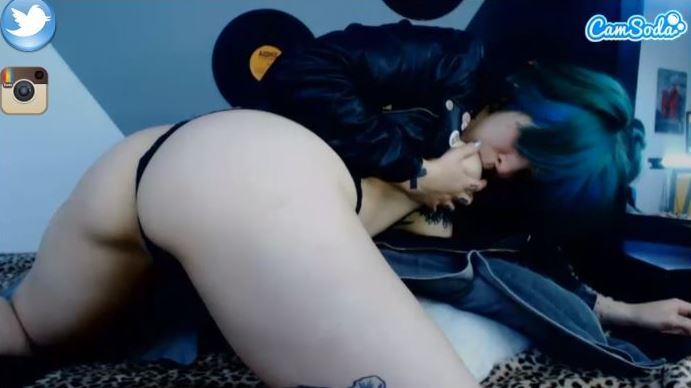 CamSoda has the smallest number of models out of this list. With at most 600 chat rooms online. CamSoda's selection is smaller, but that doesn't mean you should skip out on them. Scanning through the rooms on the site becomes incredibly easy with the previews available. If anyone is squiring milk out her titties, you will know immediately.
CamSoda is our favorite freemium cam site. There is plenty of nudity, but you will find that nearly all the girls are willing to ditch the free rooms and go into a private show, no questions asked. The price to Go Private is surprisingly low, starting for as low as $0.50 a minute.
Cam2cam and 2 way audio are usually included during private shows, but you will only find out for sure when you click to go private. When cam2cam is available, it's available for free on mobile devices too.
While CamSoda does have group shows, they aren't really utilized. The cam girls seem to prefer either a free show for everyone or a paid private show just for you.
---
Conclusion
While finding breast milk giving cam girls might be an incredibly hard task, you will find that the reward is sweeter than honey. Since the selection on each site is quite limited, we wholeheartedly suggest signing up to each of them and starting up your very own favorites collections.
Once you have found a nice list of girls, talk to them and figure out which one you want to enter an adult breastfeeding relationship with. The key to satisfaction here, is to try out multiple girls before you settle.
Since the girls on most sites are horrible at tagging themselves appropriately, we highly suggest that you talk to the models prior to starting any show. Just make sure that the girl is in fact lactating and that she can fulfill your kinky desires.
When looking at the place to start, we highly suggest LiveJasmin. In terms of quality, the site remains at the peak.
Back to full list of sex cam blog posts
---