BestWebcamSites Review of CamSoda's Naaancy
I like all type of females, but there will always be a warm spot in my heart (and not only in my heart) for petite fair-skinned girls with small pointy boobs. That was exactly the mood I had when I entered CamSoda the other day. Right away I stumbled upon Naaancy - a white skinny cam performer with beautiful blue eyes under oversized glasses, which gave her a nerdy look of a good girl. This was exactly what I was looking for. Undoubtedly, a live porn deity out there has answered my prayer.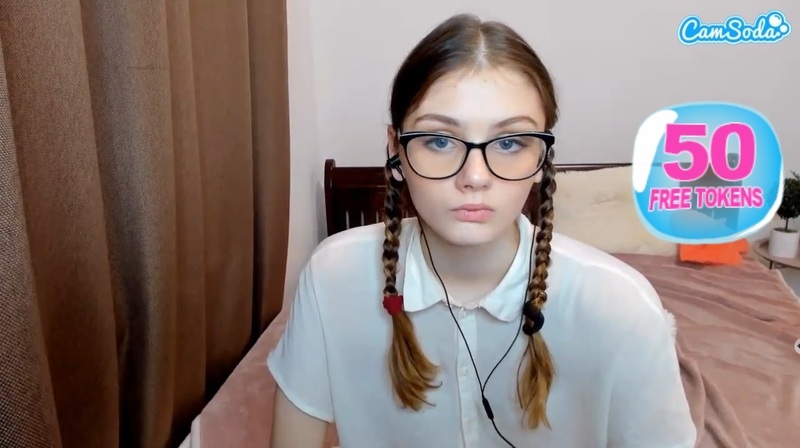 | | |
| --- | --- |
| Price per minute | 30 tokens |
| Cam2Cam | Yes |
| Free show recording | Yes |
| Toys | Lovense |
| Dirty talk | N/A |
| Time | 15:00 |
| Overall score | 8.5/10 |
I invited Naaancy for a private chat including opening my camera. She immediately accepted my invitation and we both found ourselves in an intimate bidirectional video chat. As is my custom, I open every live show with small talk to get to know the person in front of me. I learned that Naaacy is a Baltic beauty from Latvia. I tried to ask her about the type of men (or women) she likes and her sexual taste, but she was quite reluctant to reveal these details. I think because she was a little shy, which made me ten times more horny. So enough talk - we got straight into serious business.
She began posing sexually for me dancing a little and slowly getting naked. She got rid of her blouse revealing what seemed to be an AA cup size bra. Taking it off, she exposed two tiny and incredibly sweet plums I'd gladly bite. I tipped her and she, realizing I was utterly aroused by her body, kept on posing getting wilder by the minute, including touching herself sensually, caressing her tiny pinky nipples and making things a little tight in my underwear. I was left with no choice but to do what it takes to release pressure. However, it was too early to cum as there was still much to be seen.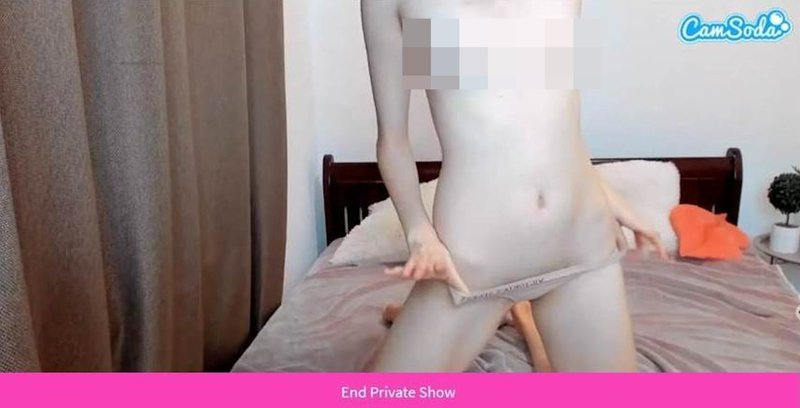 She moved on to third base and peeled the panties from her white skin. She stood with her back to me, so the first thing I saw was her two tiny but perfectly curvaceous butt cheeks. She turned around, and I immediately realized there was a fully ripe woman in front of me with a rosy vagina featuring a pleasure button at the top, which she started to tap repeatedly.
I gave her another tip causing her Lovense to buzz, which reminded me of asking her if she was using additional intimate devices. I really wanted to see her make love to a dildo. Apologetically, she said she was not into sex toys. I can't say I wasn't disappointed but I soon got over it watching her play with herself more and more frantically.
At that point, my shoulder devil took control of my being and I was asking her to be rude to me, maybe, even, humiliate me a little. But she didn't play along. It's probably not her style. She's a good girl, too good for me. I could have insisted and she might have agreed eventually, but I was too aroused to try to convince her to talk dirty, and besides I've just climaxed, so I decided to exert the necessary effort in our future chats, and I knew there would certainly be a second time.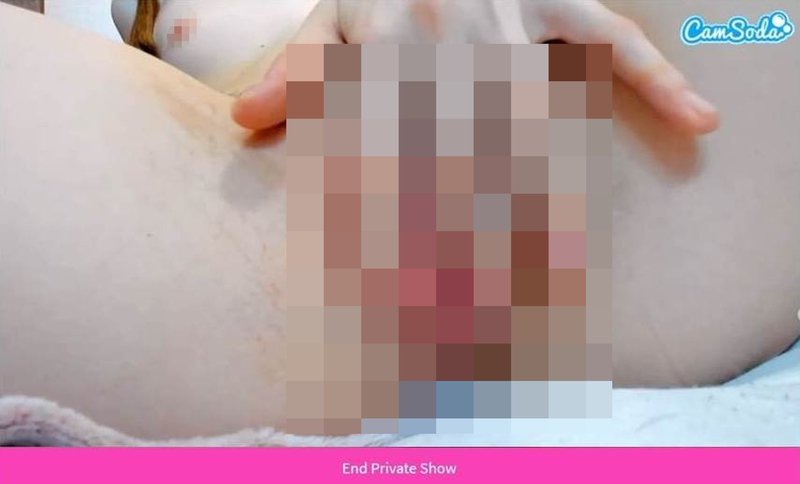 I spent 15 minutes with beautiful Naaancy in front of the cam. She charges 30 tokens for one minute of her private time, so this show cost me, not including the tips I gave her out of my own free will (she wasn't asking), 450 tokens which amount to almost $50. There are much cheaper chats on CamSoda, but here I found exactly what I was looking for - a white petite girl - and so I was willing to pay extra.
I had a great time with Naaancy. It was not perfect as she wasn't using sex toys other than the basic Lovense, and she wasn't willing to include some kinky elements in her show regarding my request for some dirty talk. But, all in all, I can say it was, definitely, worthwhile paying to chat with her. I am now going to watch the recorded show and experience the fun all over again.
Back to full list of sex cam blog posts
---