BestWebcamSites Review of CamSoda's Blondybusty
Last Updated
September 16, 2022
I usually chat with skinny or athletic cam models with a small or medium bust. But every once in a while, I inexplicably crave for chubbier and more succulent girls the same way I sometimes prefer the taste of over-ripe and juicy fruits to the ones eaten in the beginning of the season. And so I entered CamSoda and pressed on the BBW tag on the left search bar.
I was immediately presented with close to 100 extremely sexy performers with some extra flesh on their bones and started searching for the fortunate one who would entertain me in front of the cam. Soon after, I ran into Blondybusty. Her huge tits and ass, curvy body and jovial and energetic temperament were exactly what I needed. After consulting with my dick and getting its approval, I hit the Go Private button hoping the heavily built fair lady would accept my invitation.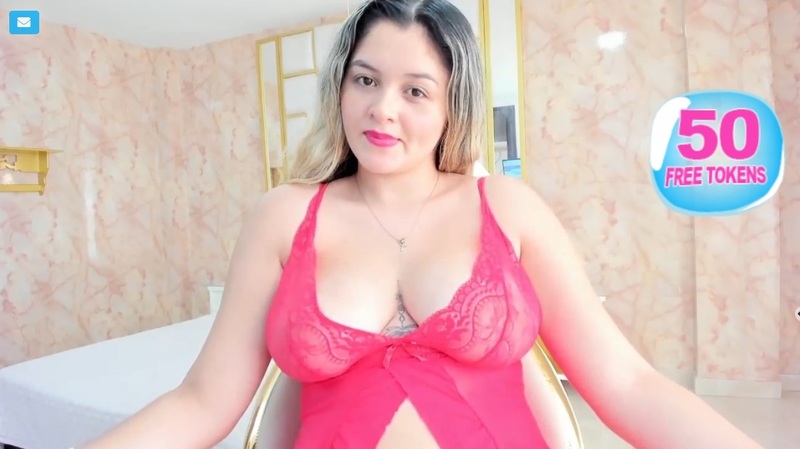 | | |
| --- | --- |
| Price per minute | 12 tokens |
| Cam2Cam | Yes |
| Free show recording | Yes |
| Toys | Lovense, Dildo |
| Dirty talk | Yes |
| Time | 20:00 |
| Overall score | 9/10 |
She did. We greeted each other and started chit-chatting, as I tend to begin my private shows with small talk so as to become familiar with the model at the other side of the screen. I soon learned that Blondybusty was Colombian. and that she could make love to men, women, t-girls and with couples.
Enough talking. It was time to see tits, ass and pussy. I asked her to show me her boobs. She removed her slip revealing a pair of enormous breasts with proportionally huge nipples. She massaged these breasts intensively as if she were kneading dough for pastry. She then began to jump in front of the camera causing her breasts to shake so hard like two wrecking balls hitting one another with a deafening sound.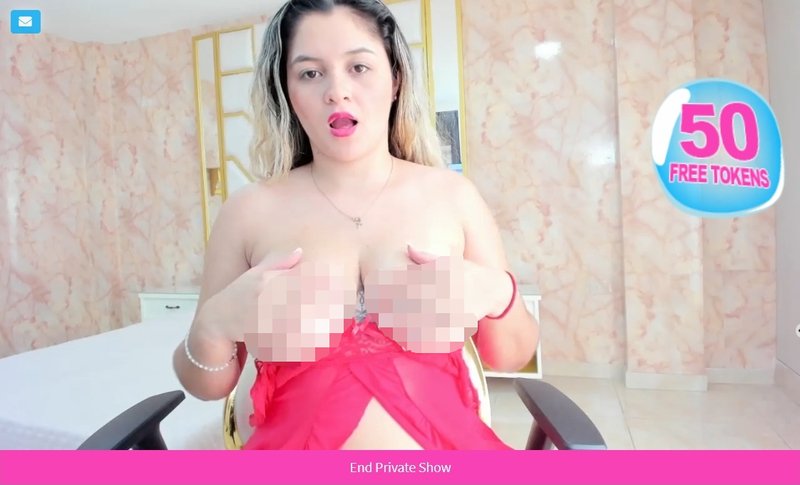 Taking into account her weight, that was quite an effort, so I gave her a nice tip. She was apparently quite happy with what she got since, in order to reward me for my generosity, she zoomed in on her breasts pinning them together creating the perfect spot for my dick for some titty-fucking.
Now it was time to move on to third base. I beseeched her to open the gate to her forbidden city, which she did by moving aside the piece of clothing that concealed her private parts unveiling a neatly shaved vagina. The sight of her hot pussy caused a testosterone outburst in my body I could hope to quell only by cumming. But it was too early. I knew I had to delay the inevitable as much as possible. I harnessed all my strength and will power to prevent me from masturbating frantically and ejaculating.
She, completely oblivious to the epic inner struggle that was taking place inside me, put one of her hands between her legs and gently slapped her clit. I tipped her and asked her to zoom in so I could get an optimal view of her sweet spot. She gladly did it, and I remember being amazed by the contrast between her big body and unexpectedly tight pussy. Big tits and ass side by side with a narrow and constricted pudendum—what can be more perfect for a man who likes pudgy women?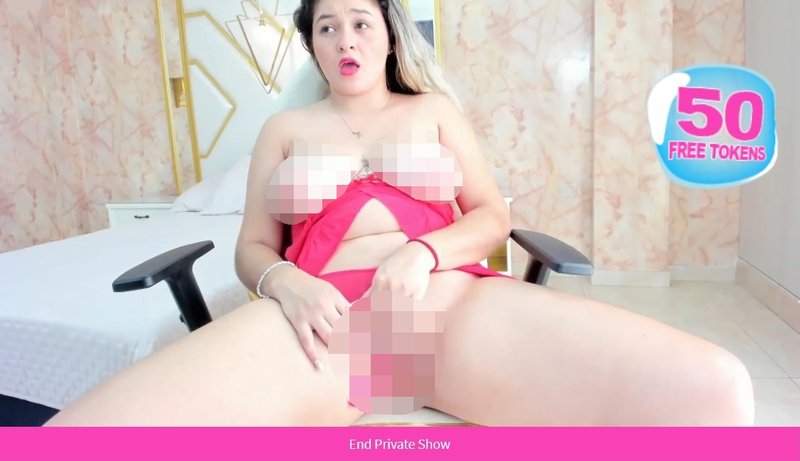 At that point, the plot thickened as she suddenly got up turned around, spread her butt and put her asshole in the center of the frame. The pinkish hue made her hole look much tastier than a fine dish served in a Michelin star restaurant. I would feast upon it for hours if I could.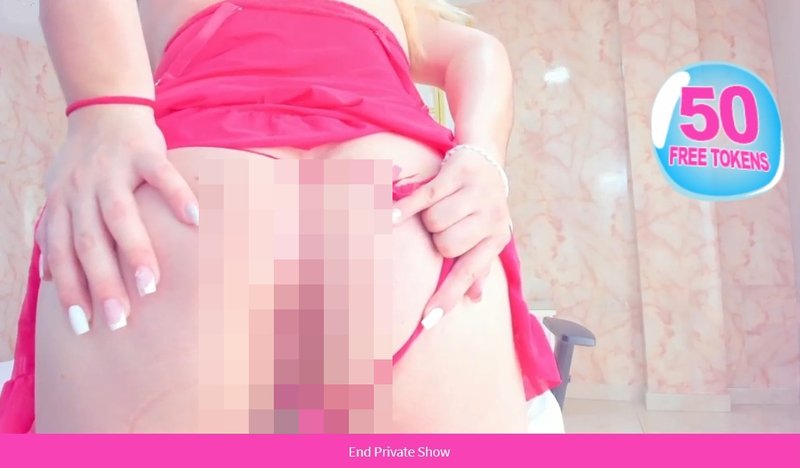 I let her stand in front of the camera with her buns spread apart for a minute or two admiring the rear view of her genitalia and then asked her if she had a dildo. She immediately fetched one and began to suck it with so much lust as if it were the last dick left in the world. I gave her a tip just to remind her there was still another dick in existence and it belonged to me.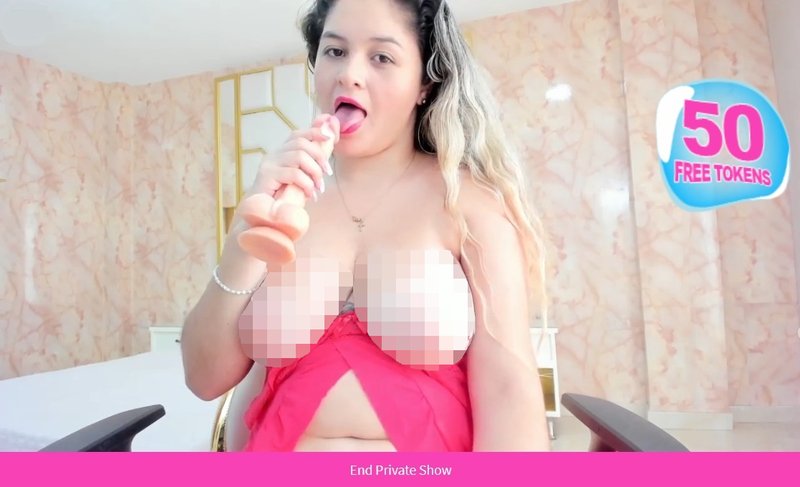 She then moved the love toy to her pussy and began to pleasure herself first by rubbing her clit and then by inserting the toy inside her. I couldn't hold myself anymore. At the last moment, I made a final request expressing my desire to hear her using foul language. She uttered all sorts of words in Spanish which sounded bad enough (unfortunately I don't speak Spanish). Streams of Jizm were discharged out of my cock so fast like a hot geyser erupting from a volcanic soil. With sticky hands I bade her farewell and ended the show.
To sum up, the great 20 minutes I spent with Blondybusty reminded me how much I missed chatting with BBW models. The cam session cost me (not including tips) 240 tokens, which amount to approximately $26.50—a fair price for a private show. Most of CamSoda's performers allow private show recordings. These recordings can be watched for free. I won't tell you exactly how many times I've watched the recording my chat with Blondybusty. You can count on it being more than once, twice and thrice...
Back to full list of sex cam blog posts
---