BestWebcamSites Review of CamSoda's Alice-Stonne
Last Updated
September 19, 2022
I'm back, live cam lovers. As the resident female reviewer on BWS, I'm here to give you an honest, real opinion of my session with one of my favorite amateur ladies, alice-stonne. This dark skinned stunner, with lips you want to bite and tiny breasts you want to grab with both hands, and a sweet, beautiful voice that loves to shout out "Sí, sí!!" in her moments of ecstasy, she is our lady of the hour.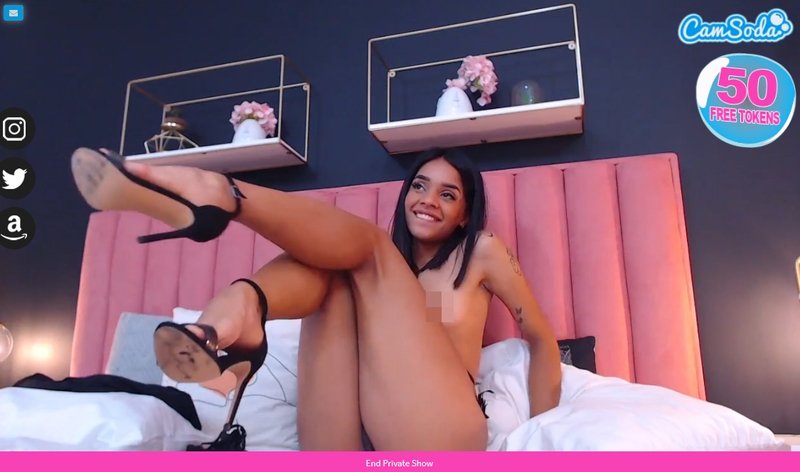 | | |
| --- | --- |
| Price per minute | 30 tokens |
| Cam2Cam | Yes |
| Free show recording | Yes |
| Toys | Dildo |
| Dirty talk | Yes |
| Time | 14:00 |
| Overall score | 9/10 |
I noticed right away that Alice wanted me to give her instructions, which is usually how you can tell when a model is still getting her bearings, and exploring her role as a host. While there were moments that she took matters into her own hands, they happened more towards the end of the session, but they were still a welcome surprise. To her credit, she gave me a huge smile and giggle with each of my requests and seemed genuinely happy to play, from the very beginning that I asked her to strip down and touch herself.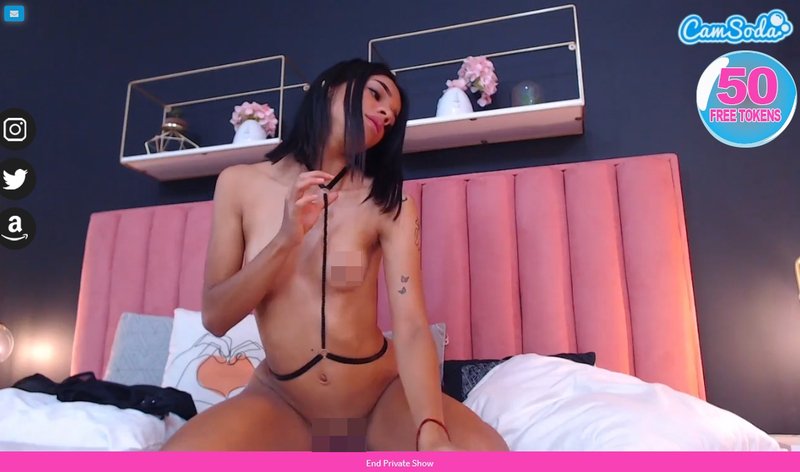 The moaning started real quick, which I enjoyed, because as tiny as this woman is, she has powerful lungs, along with the smallest, cutest, perkiest breasts you've ever seen. They fit her frame perfectly and I encouraged her to grab them often, which she seemed to like. The bossier I got, the more excited she became, which is not as common as you'd think. With more experienced models, you often will find them wanting to take the lead, but not Alice. She felt like my personal cocoa barbie, dressed in heels that scream sex and actual screams that expressed her delight when I tipped and activated her Lovense toy.
I then asked her to take out a dildo, which made her laugh out loud and say "Diliciosa!" — her Spanish was a real selling point to me, asI love exotic accents, and hers was a freaking five course meal. She peppered into the session all kinds of fun Spanish words like "Fantastico" and "Tocame" (Touch me) and others I somehow understood. I guess watching enough Latin live cam models will teach you a language — quite a perk.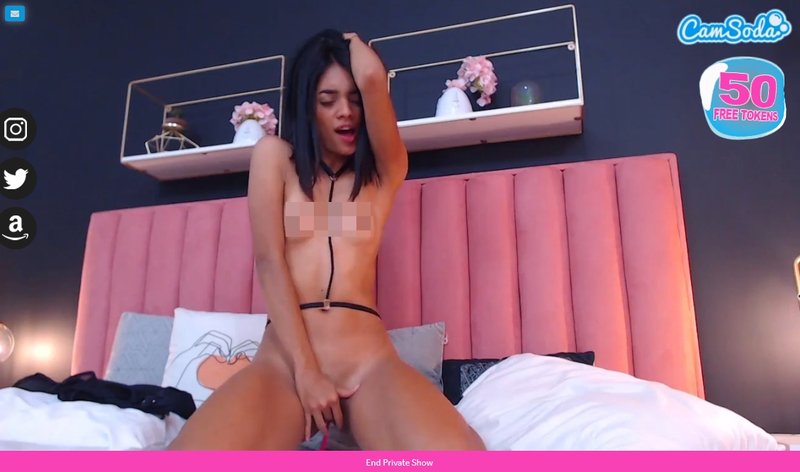 She then got super close to the camera and asked "Que quires baby?" (What do you want baby) in almost a whisper, and that got me so close to cumming I started losing my breath and had to tell her I want her to cum for me, so we could do it together. She took out some baby oil, licked the dildo clean and started touching herself with her oil-dripping hand and inserting the dildo with her other.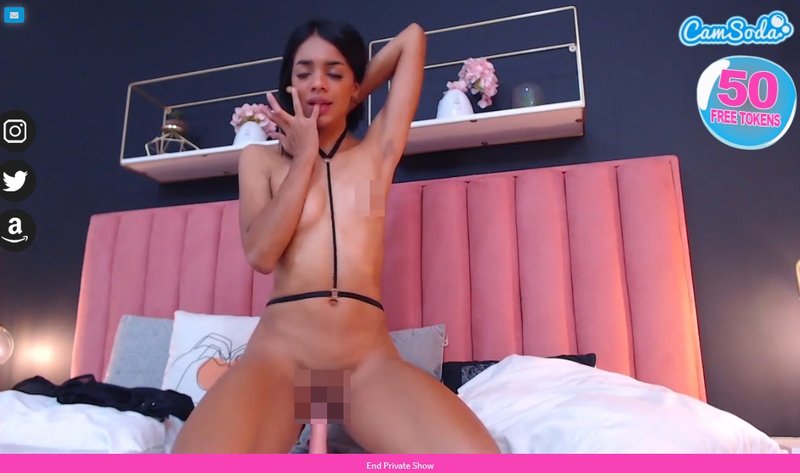 She rode it like a pro, while in the background the song "How does it feel" be D'Angelo played, and for those among you around my age who remember when that song came out and suddenly a million babies were conceived, you know what that song does to an already super sexual situation. You just want to get naked and masturbate, no matter where you are or what you're doing.
As her high pitched groans started to get faster and fewer, her perfect petite body started to shake, and she had one of the most explosive orgasms I had ever seen on live cams. She squirted so hard both the dildo and her toy cam out, the stream was powerful enough to take out a fire, or to make you cum just as ucontrollably. When we both calmed down and she lay down on the bed, panting, we started to laugh, and she blushed, which I thought was mighty endearing. My experience was fast, effective, and almost romantic because it almost felt like being with someone cumming for the first time. A truly one of a kind session, with a unique performer.
My private session with Alice lasted around 14 minutes, which cost around 420 tokens (worth $40.00), not including tips. Though not in the most expensive category of models that charge around 60 tokens a minute, she's in the middle with 30 tokens a minute, which shows. Despite the fact that she was a pure joy to watch, she could have taken more initiative which is usually reserved for those super pros that can fill slow moments instinctively.
CamSoda offers up to 1080p HD quality cams, free show recordings, a great mobile platform with c2c, a safe place to explore your fetishes for free, with hundreds of sex and nudity-filled rooms streamed live on the main gallery page. There are also free Exclusive Videos that CamSoda creates, fun features like controlling your model's sex toy, and just a general freaky, fun vibe you'll be hard pressed to find anywhere else.
Back to full list of sex cam blog posts
---