CamSoda Private Cam Show by ABaby Doll: BestWebcamSites Review
Last Updated
September 07, 2022
Usually when I enter CamSoda, I don't have in mind any particular type of model I'd like to chat with. On that day, it was different. I was into a Barbie Doll, a perfect blond girl who on the surface looks innocent and naive, but during her webcam performances, is the complete opposite of that. And then, as if my prayers had been answered by the mighty gods of live porn themselves, I ran into ABaby Doll - the exact doll I was looking for. Without wasting any time, I invited her into a 1 on 1 chat.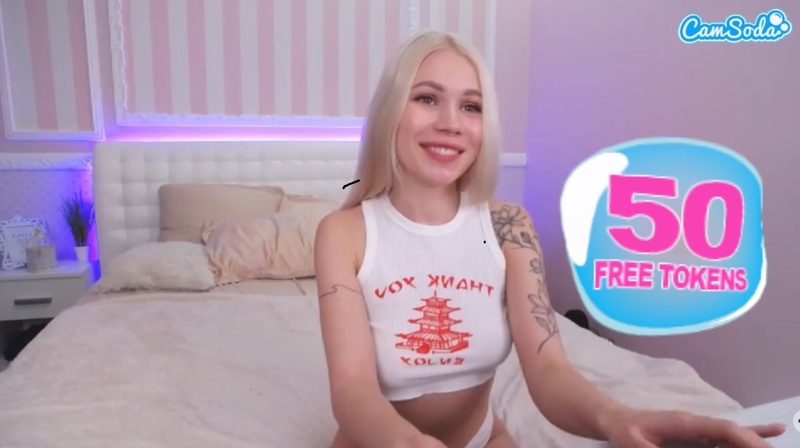 | | |
| --- | --- |
| Price per minute | 30 tokens |
| Cam2Cam | Yes |
| Free show recording | N/A |
| Toys | Dildo |
| Dirty talk | Yes |
| Time | 14:00 |
| Overall score | 8.5/10 |
A couple of seconds passed and there we were, me and my ABaby Doll in our own private universe. We chatted for a while. I learned that she is from Romania. she is 100% heterosexual. She can't stand being with girls. She is surrounded by men 24/7, which is quite understandable, taking into account her beauty. I must confess, I was a bit jealous of all those men, but, luckily, here in our intimate chat, there was only one man and it was me.
No more talking. We got down into business. ABaby Doll began to shed her clothes. She surprisingly began with her panties, so the first thing I saw was her lovely pussy. She took these panties and put them on her face inhaling the aroma that came from that sacred area between her legs. She then returned the panties to that area rubbing them against the walls of her vagina giving me a hard-on and a strong desire to see more of her erotic antics.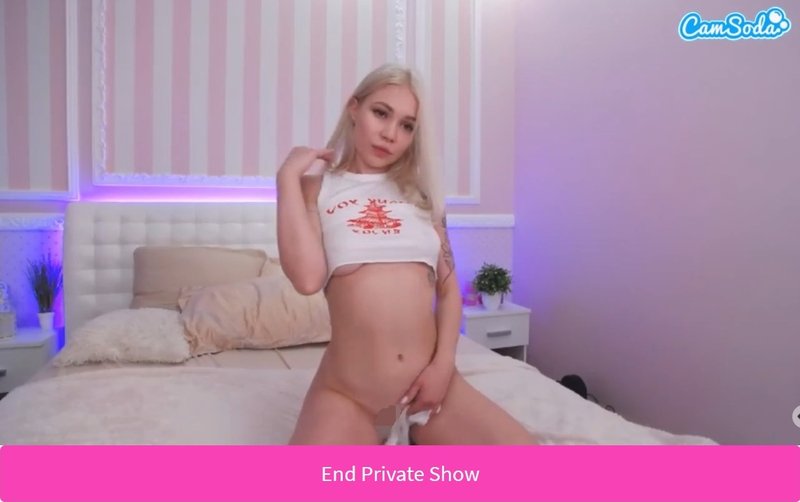 Next, she took off her tank top and sat on the bad fully naked letting me see her in her entirety so as to be impressed by her delicate body. Needless to say that I loved what I saw. She was like a Greek goddess inviting me for un acte d'amour.
Unfortunately, I couldn't physically be there to satisfy her lust, which seemed endless. So she began to pleasure herself with her fingers. To make that moment as authentic as possible, I asked her to say what she would want me to do if I were near her, and it turned out she had a rich vocabulary, as the language became more and more profane, which was absolutely great.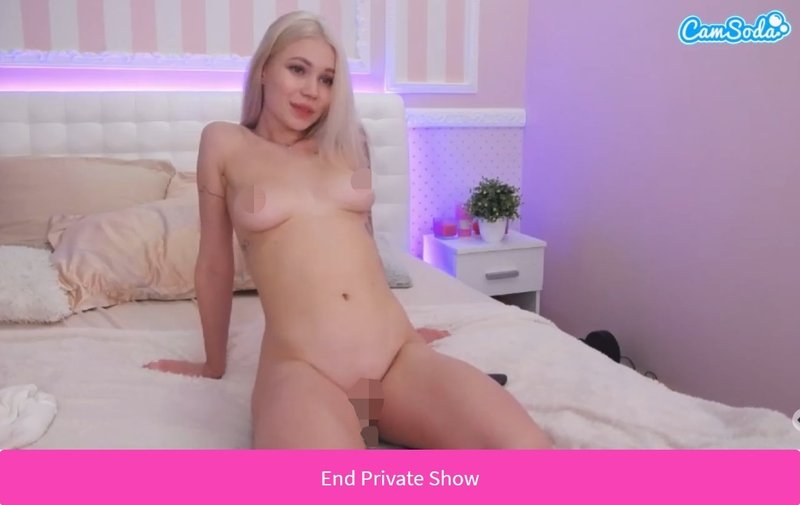 I inquired whether she had dildo. The answer was positive, but she made clear that incorporating a dildo into her show (and I'd get to choose whether she'd used it on her ass or pussy) demanded an additional payment of 300 tokens. I'll lie to you if I say I wasn't upset by this answer. Nevertheless, I was willing to pay that extra sum to watch this beautiful model inserting a love toy into her body. But a few seconds later, I finished. And then I felt like I just wasted that extra bundle of tokens to see her use her toy.
All in all, I spent 14 minutes chatting with ABaby Doll. It cost me around $46.00, not including the tips I gave her. It was, definitely, a good show. ABaby Doll is one of the hottest girls I've chatted with. The thing with the dildo bothered me a little. In addition, this model doesn't allow a recording of her show, but that was something I knew in advance before the chat began. Nothing is perfect, I guess.
Back to full list of sex cam blog posts
---