CamsCreative.com - A Different Take on Real Cam Chat
There are a lot of amateur webcam chat sites out there in the world, and each one is remarkably similar. Let's face it, they all deal with the same base theme. However, every now and then a new site appears, one that approaches everything with a fresh perspective and a new idea that makes everything seem shiny and new once more.
From the moment you load the homepage, it is evident that you are in for a very unique experience. The site looks like something between a pop-art piece and a comic strip. I do not mean this in a bad way. It is an instant refreshment from the old standard sites with thumbnails and filter options.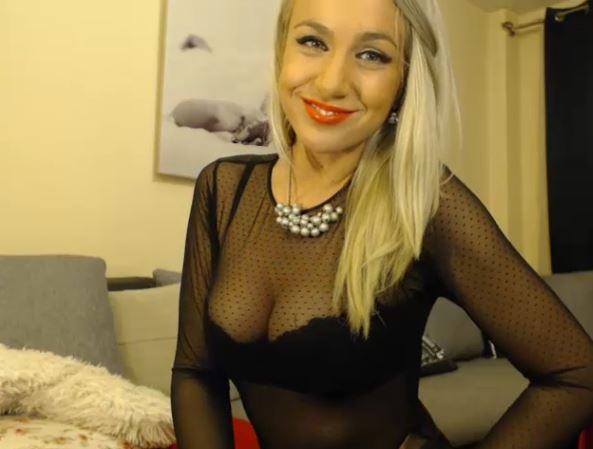 The bright red and yellow colour scheme and the animated graphics for sign up and the special offers makes you smile, and draws you into the site with an eagerness that can often be lost in the crowd.
Live Amateur Webcam Chat With a Unique Twist
The premise of the site is also something different to other real cam chat domains. Rather than just providing you with a bunch of amateur chat streams and letting you loose in the world of the mundane, the minds at CamsCreative have gone out of their way to make your experience on their site as unique as their designs.
Each model can elect to place themselves in any number of themed environments. We are talking about real life, real world fantasies. The amateur webcam chat stars are all in real houses, performing real tasks.
Washing up
Cleaning the House
Taking a Shower
Working out
Cooking a meal

The models will put on a show based around the chosen theme, but they are also at the mercy of you, the user. You can call the shots, which means the real cam chat experience is completely without your own grasp.
Take Charge and Direct The Real Cam Chat Show
In order to keep things fair, the shows are time boxed, so that each member gets three minutes of calling the action. But, as I am sure lots of people can attest to, there is a lot you can do in three minutes.
Because of the nature of the site, you do need to be a fully paid up member of the site in order to partake in any shows, because everything is charged. All shows are billed from the moment you enter the room, and while the rate is more than acceptable, it does mean that freeloaders are dealt with before they become an issue.
Joining the site is easy, and an initial payment of $4,95 is needed to set up your account. For that payment you will credited 150 minutes worth of tokens. These tokens are what you can use to watch the various shows.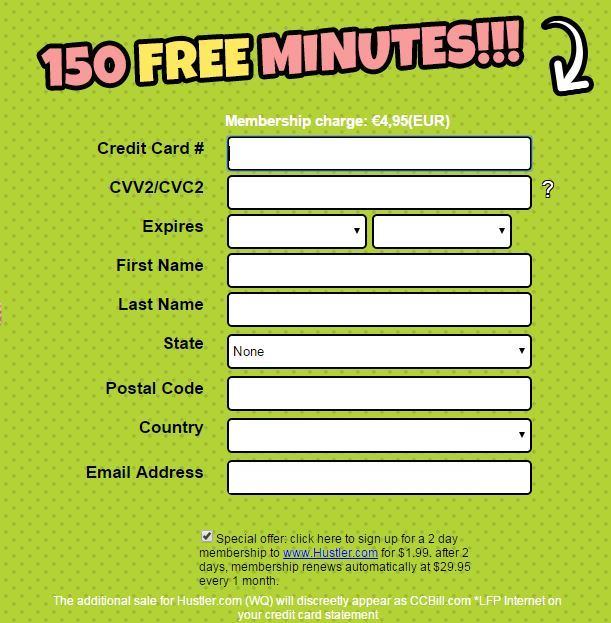 Low Monthly Cost For a Very High Return
There is then a recurring monthly fee of $33, but for that you will get $200 worth of active cam credits. These can be spent on amateur webcam chat shows in the form of:
Directing minutes
Private Shows
Tips
On top of this, it is possible to purchase individual credit packages. These are set in predefined batches of 25, and cost the equivalent of $1 per token.
Private live chat cams sessions are priced by the cam star themselves, but typically range from between $0.98 to $5.99 per minute.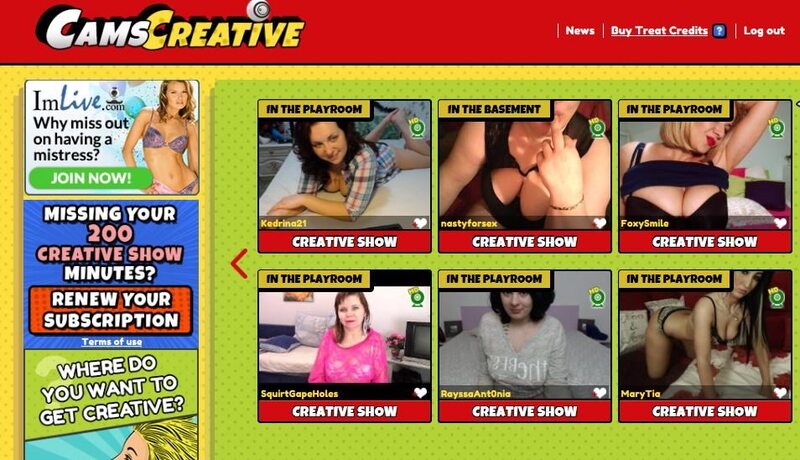 Tip Your Way To Real Chat Cams Discounts
One additional feature that is kind of cool is that many models run a site based promotion whereby, if you tip them an amount, and that amount sees them reach their stated 'goal' then you will get a 50% private show discount for a one off performance.
The site keep it nice and simple with regards the membership options. You either pay and play, or you don't. It is a simple structure that works, because it doesn't take away from the skills of the real cam chat star.
Live chat cams are always a great place to spend your time, and with a site like CamsCreative you are in the perfect location to make your fantasies a reality.
Along with the live chat cams the CamsCreative also offer extensive video and picture libraries that all members have full access to. If another bonus was even needed, the site also offer regular celebrity performances that are always a great sight to behold.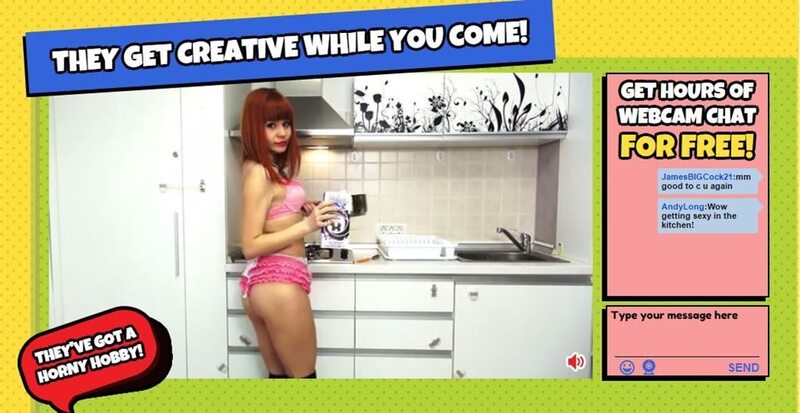 The site offers a really smooth user experience. You move seamlessly between the screens, and the cams load fluidly. The site has very minimal levels of lag, being a new site, it comes with the newest technology running the background. Therefore all of the cam feeds are fully HD and offer the very best user experience. They are also one of the sites that offer, and encourage cam-to-cam amateur webcam chat sessions.
At the current moment in time the site only offers one language packet, however, it might be something as technical as looking at the language of the country you are coming in from, because I have known sites that do that also. It is impossible for me to say.
The site has a nice detailed customer service and FAQ section where all of your standard questions and queries are answered. The comic book style layout of the site is carried through these pages also, with even the font being something different and eye catching.
Customer Support When You Need It
Like most live webcam chat sites, CamsCreative offer a detailed FAQ section that really address the key questions and concerns you are likely to have.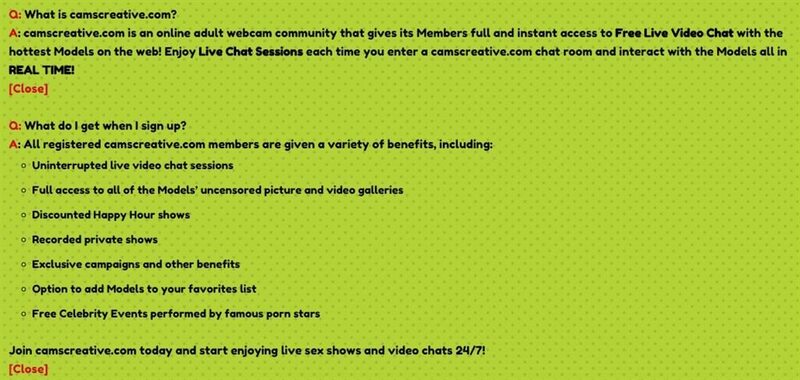 They also offer an email option where you can deal with you larger, less common issues. Interestingly enough, this is also open to guest users, which is a nice touch, because it makes everybody feel as though they have a voice.
When dealing with a webcam streaming aite, issues will arise, and these will impact guest users as well as paying members.

The Good, The Bad, and The Beautiful Live Cam Chat Models
Pros
Very cheap membership fee
The very best value for money around
Unique and eye catching layout
Interesting and varied show selection
Responsive models.
Cons
Not many live chat cams models at the moment (due to the sites recent creation)
Nothing for guest members, so initial sign up is done on good faith.
All in all this is a cracking real cam chat site that offers a well known package with a very novel appearance. It is a testament to the minds behind the site that they engineered this creative approach to amateur webcam chat. It is only a matter of time before people realize what a gold mine this site is, and when they do, CamsCreative will skyrocket into the top echelons of the live cam chat world.
Back to the full list of Best Webcam Sites
---