Best OnlyFans Girls Performing Live Adult Cam Shows
Last Updated
September 17, 2022
CamSoda is famous for not only being the best freemium site around, but also for being the webcam platform of choice for many of the most successful OnlyFans pornstars. We've put together this list of the top CamSoda/OnlyFans starlets, each with their unique shows, abilities, looks, and prices. Enjoy these OnlyFans celebrities as they grace the pages of CamSoda for live shows you won't soon forget.

---
Brandi Love
A self described "mom next door with a naughty side", Brandi Love enjoys to play sexy games with herself, and others. She lives by the motto "Dare to be deviant" and claims she won't stop being a pornstar until they "kick her off the stage". She got started late, at the age of 31, and found super strength in being a mom, as well as a super famous and sought after live performer for sex and nudity.
Brandi requires $4.99 a month for an OnlyFans subscription to all her content and updates. She also has a Pornhub account and an XVideos account. On Camsoda you can connect to her Amazon wishlist, if you ever feel like sending a generous gift to this MILF stunner. And if you want to hear what she has to say, join her on Twitter.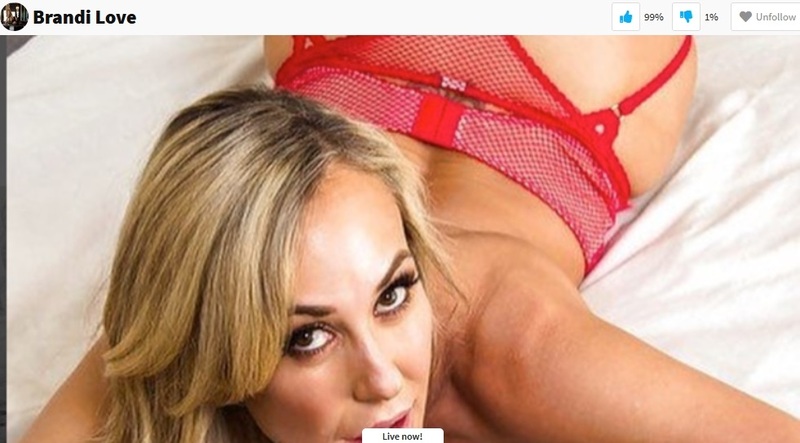 Brandi has one of the most bountiful CamSoda media pages of any pornstar on CamSoda, boasting over 140 videos. And she's not alone! Some of her videos also include both female, and male companions eager to tear off her clothes and go to town. Her solo shows mostly include dildo play and other sex toys, and she is even offering her very own Fleshlight toy to her fans which you can purchase via her page on CamSoda.
---
Dani Daniels
According to Dani, she's so horny she'll give you 70% off your first month subscription, and she even offers sexting, as well as a new scene upload every day. Her recorded scenes include fucking, sucking, ass worship, JOI, femdom, and even dick ratings. She loves anything that involves fishnets, stockings, leather, and other outfits. She also loves to be a mistress and bring people to submission.
Dani requires $3.00 for a monthly OnlyFans subscription. She also has a Pornhub account and a XVideos account, as well. Her CamSoda page connects to the following social media platforms: Twitter, Facebook, Youtube, Instagram, her official website, Amazon, TikTok, Podcasts, her own coffee line, and a site dedicated to her store.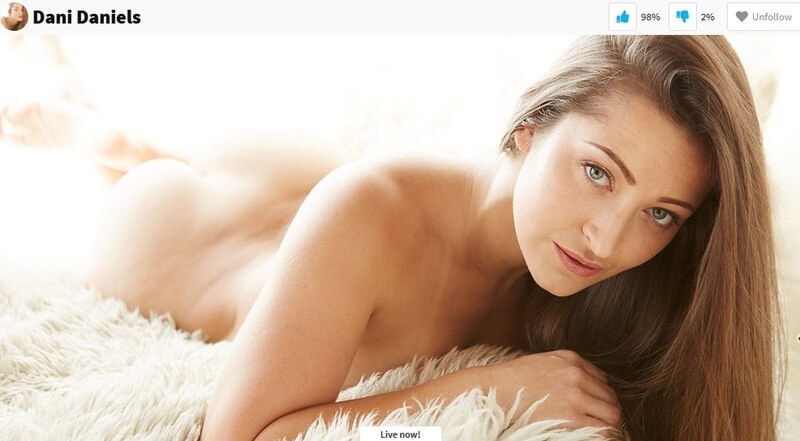 Dani also offers an impressive video library, with over 80 clips for you to purchase. Her personal vibrator is a star in many of her scenes, as are her wonderful cosplay outfits, from comic book characters, to Star Trek, to a French maid. She also enjoys keeping things festive, and offers special clips for Christmas, Halloween, and other landmark holidays.
---
Gaby Ferrer
Gaby is proud of her fake boobs, and calls them "the best money she ever spent". She's also proud of her "cum hither" lips, as she claims, it's her favorite feature, not counting her private parts, of course. She's into girls and boys, and loves to pepper her shows with Spanish, as she's a native of Colombia, and believes that's why she's always so spicy and full of sex appeal. She calls Colombian women the most beautiful in the world.
Gaby isn't shy when it comes to her worth, and asks for $9.99 a month to get a subscription to her OnlyFans. She also has an account with plenty of content on XVideos, and one on Pornhub, too. Her CamSoda page connects to her Twitter, Snapchat, Amazon wishlist, and her Instagram site.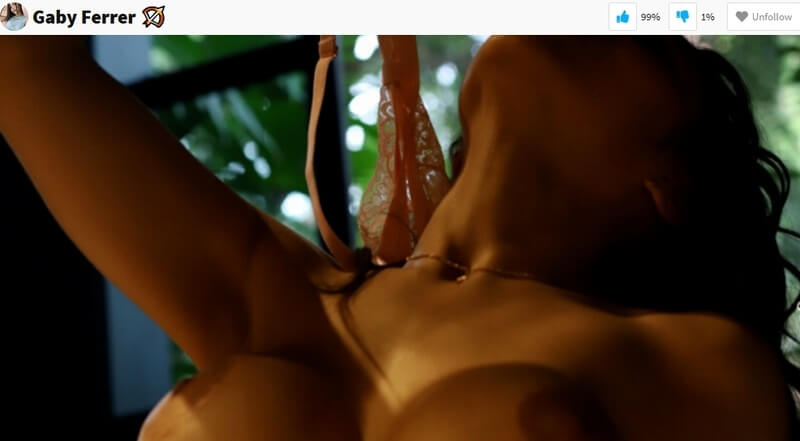 Stunning Gaby is a relative newbie to CamSoda, and so her video library for sale stands at only 12 videos so far. However, she gives the option to make a custom video just for you. If you select this option, you can write to her exactly what you want her to do, wear, how long of a show, and she will put her impressive skill set into high gear to create your video. The ones she's created so far are solo performances.
---
Wett Diamond
The queen of squirting, Wett Diamond is proud to have become known for gushing like a volcano during climax, so much so that she collects it all in a glass, making it look like just regular milk, and drinks it all in one gulp. She is grateful to have found such an awesome niche with her squirt shows, as she calls it "my most favorite thing in the whole world!".
Wettdiamond, known on OnlyFans as "Famouscreamy", demands $5.50 for monthly subscriptions. She also as an account on Pornhub and XVideos. On CamSoda, you can connect to her Amazon wishlist, as well as her Snapchat.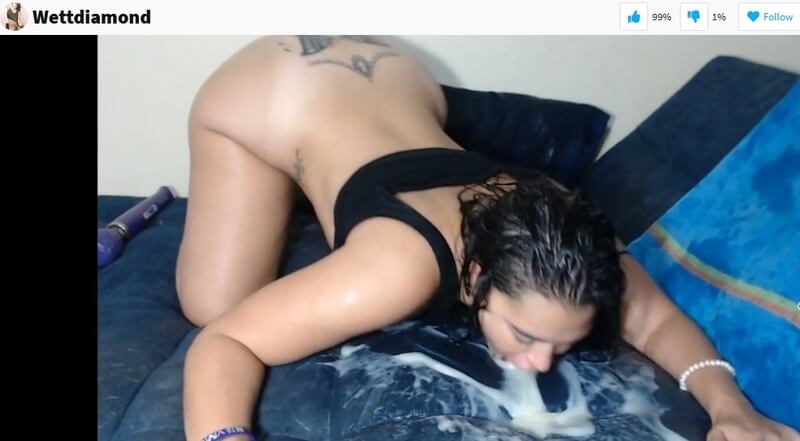 Wett Diamond is quite prolific, offering over 75 videos in her library that you can purchase. The vast majority of them are solo shows of what she's known for — Squirt for days. When a girl can make herself cum with such a show of liquid force, it's no wonder this is her bread and butter. There are also quite a few picture galleries to purchase.
---
Conclusion
CamSoda boasts so many features to appeal to any kind of user, such a great mobile platform with cam2cam, free show recordings of your private chats, both tagging and basic filtering, free exclusive vids the site produces, not to mention all around low rates. But among these delights you can also find some of the best OnlyFans girls and content creators, such as the starlets above.
Unlike OnlyFans, in which you purchase a monthly subscription, CamSoda works on tokens packages you purchase when you want to either tip, give gifts, or have a scintillating 1on1 session with your favorite performer. An average, private chat goes for $1.80 a minute, while the lowest rate is only $0.60 a minute, including cam to cam. Some models even allow you to turn on your camera in the open rooms, so only she can see you while others beg for her attention.
Due to the popularity and success of these ladies, you won't find them on CamSoda every day. After all, they have many other performances to give and content to create for their other platforms. However, on CamSoda you can opt to get an email alert any time they are streaming live, and do your best to hop on over to your PC/Mac/Mobile device and catch them in action. And if you don't have the patience for that, all the performers have a media page where you can purchase individual pre-recorded videos and pictures.
So, if you are interested to get started where most fans of pornstars get started, then click on through to Brandi Love's CamSoda page and select to be notified when she comes online.
GET TO KNOW MORE ABOUT CAMSODA.COM
Back to full list of sex cam blog posts
---