Gay Webcam Sites That Take American Express
American Express is a great credit card for day to day use, but since it has really high processing fees, most cam sites prefer not to work with it. In total, there are only four cam sites which accept American Express. If you are looking for male cams, your selection is cut down even further, to only Chaturbate, Cam4, or CamSoda. If you connect your Amex to your PayPal account, your selection increases dramatically.
Notice: Regrettably, due to the campaigning of certain anti-porn groups, American Express has currently put a freeze on all transactions on adult based sites. That means that you will no longer be able to use American Express to buy sex cam credits on any site. We continue to monitor the situation.
Chaturbate.com
Chaturbate is a tip based cam site with a huge amount of models. When it comes to gay cams, no site has a bigger selection than Chaturbate. You will find thousands of male cams to choose from on the site. Many of the rooms are of exhibitionists, regular guys jacking off as they watch the other cams on the site. Thankfully, there are also plenty of professional gay cam models on the site. Chaturbate accepts American Express, but only within the United States.
Watching the open cam rooms on Chaturbate is absolutely free. You will find that most of the webcam models put up goals or tip menus for themselves. You can tip for requests, to buy recorded videos, or just towards the performers' goals. Each token costs between $0.09 and $0.11, depending on the package you select.
Private shows on Chaturbate cost between 6 and 90 tokens per minute, depending on the guy you choose to watch. You will find that you have a large selection at pretty much all price levels. Private shows on the site may be inclusive of a free recording of the show, depending on the settings of the model. C2C is not included in the price, and has to be set up separately.
---
Cam4.com
Cam4 is a tip based cam site with a huge selection of male models, nearly competing with Chaturbate's. There are often over a thousand male cam rooms to choose from on Cam4. Like on Chaturbate, there are plenty of guys just streaming as exhibitionists. But, the average video quality on the site is relatively low and tokens are more expensive than on the other two sites on this list. Cam4 accepts Amex cards within the USA.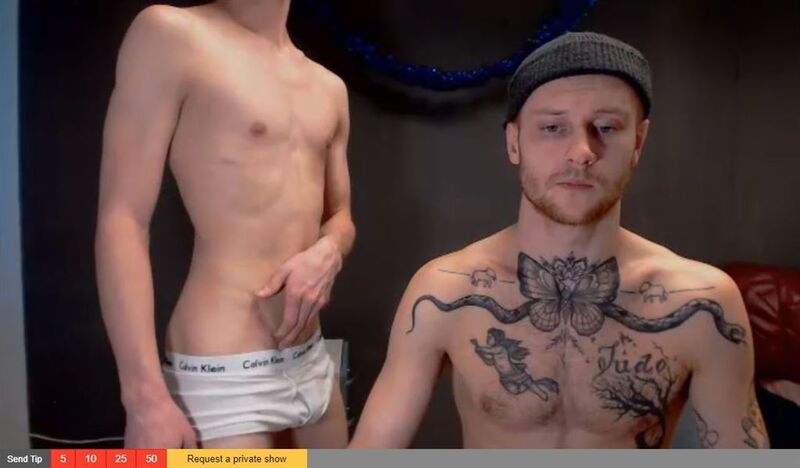 Watching the free chat rooms on Cam4 doesn't cost any money. You will find that most of the guys have several set goals and you can choose to tip towards the one that interests you. You can also tip for requests or to buy various forms of media. Each token costs between $0.16 and $0.22, depending on your chosen package.
Private shows on Cam4 cost between 6 and 90 tokens, with each chat host choosing how much he wants to charge per minute. There is a big selection at most price levels, so you can always find someone in your price range. Cam2cam and 2-way audio are available during all private shows.
---
CamSoda.com
CamSoda is also a tip based cam site, but a larger effort was put into the development of features for private shows too. CamSoda was the first cam site to introduce cam2cam on mobile devices, letting you c2c on the go. As a whole, we prefer CamSoda to Chaturbate and ca,4, but the selection of male webcams on the site isn't exactly the biggest. At best, you will find between half a dozen and a dozen male webcam rooms online. CamSoda also only takes American Express from within the United States.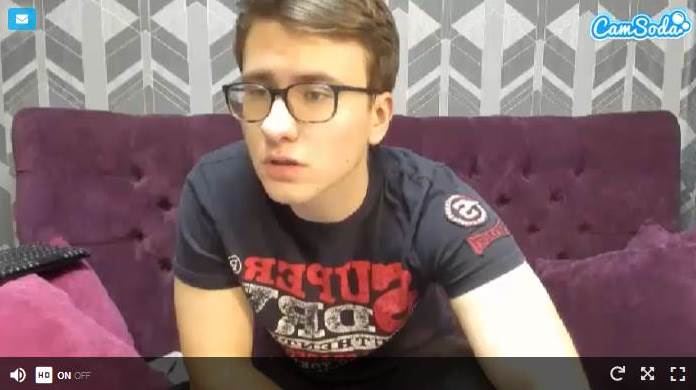 The free cam rooms on CamSoda are free to watch, but you will need to complete the free registration if you want to watch for longer than 10 minutes. Many of the cam rooms have set goals and tip menus, though media to purchase is less common on CamSoda than on Chaturbate. Each token is worth between $0.08 and $0.12, depending on how many you bought.
Private shows on CamSoda also cost between 6 and 90 tokens, but on CamSoda the price may include cam2cam. CamSoda also offers free show recordings, but not in all rooms. When clicking around on the guys, you will be able to see the price per minute, whether cam2cam is available, and whether you will get a free recording of the show.
---
Conclusion
Since all three cam sites only accept American Express within North America, you will be severely limited if you live elsewhere. If you don't see American Express in your region, we recommend using your Amex card through PayPal, which will give you far more choices.
Overall, we like the platform on CamSoda better than on Chaturbate and Cam4, but the availability of male cam rooms on the site makes it harder to go for. CamSoda literally has 1% of the number of male rooms available on Chaturbate and Cam4. CamSoda is only recommended if you are looking for gay cams and are mostly a mobile user that wants to cam2cam. To this day, the CamSoda mobile platform remains the best in the business.
On CamSoda and Chaturabte sites, if a free recording is included, it will automatically be added to your collection within about 15 minutes from the end of your show. These recordings will stay in your account indefinitely, though you do have the option to delete the shows you don't care about.
When looking at Chaturbate and Cam4, Chaturbate is our preference. The user interface is much cleaner and the ads are are far less intrusive.
Back to full list of sex cam blog posts
---