XLoveCam Review - High Quality Live Cam Chat Services
A traditional live cam chat site is not a bad thing. In fact, it can be a very good thing. One such example is XLoveCam.com. The first impression made by this site is a solid one. It is a traditional looking site filled with a multitude of real chat cams. They are presented in a standard grid format, meaning out have a nice overview of all of the active members who are broadcasting their live amateur chat services.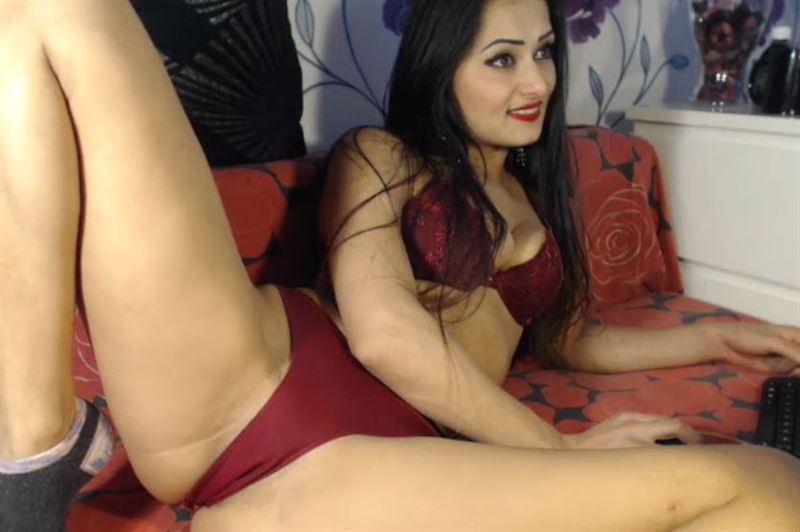 The homepage is a vivid and attention grabbing red, and at the time of writing this review they have currently updated their homepage to give it a seasonal, Christmassy feel. There are baubles littered amongst the lettering, and twinkling stars in the upper banner. It is a small and simple touch, but one that undoubtedly works well.
The site offers a simple left and grid search area, with a number of criteria being used to help you refined the results you get and expedite your search for the right live cam chat babe to suit your needs.
Extensive Search Criteria Enable Detailed Result Collection.
You can filter on any number of options, and combinations thereof:

Category
Language
Chat Type
Featured Private Shows
Model's Tariff
Ethnic Group
Height
Weight
Hair Colour
Hair Length
Eye Colour
Age
Chest Size
The searching is a powerful part of the site, and certainly a strong selling point. There are a lot of live real chat cams models online, and so being able to filter them is for your own good, because it would be easy to get lost in the crowd.
Aside from the live chat entertainment, there is an extensive video library for you to enjoy also. All videos are uploaded by the amateur chat models and are guaranteed to satisfy your needs. You can even run detailed filtering on the videos, to find the best ones for you.

Free Sign Up and Good Token Packages.
Signing up to the site is free and very easy. Just enter some basic account information and you will be away. There is no requirement for token purchase, but it goes without saying that the real fun on the site starts once you enter the paid for areas.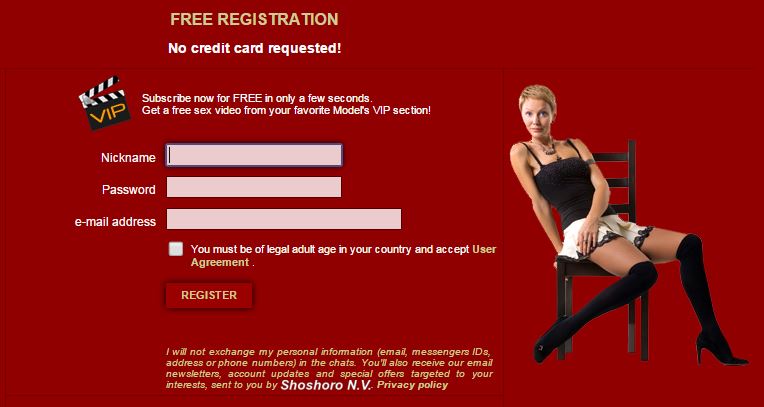 Tokens can be bought in pre-defined batches
The amounts are nicely spaced and each one provides you with more than enough credits to have a good time. With private chat shows costing anywhere between €1 and €3.99 a minute, even the high end live cam chat models can be enjoyed for a reasonable period of time on the smallest credit package.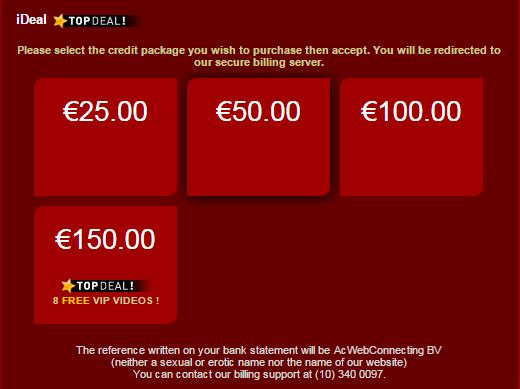 Extensive Payment Options Means Everybody Can Join the Fun.
Buying credits is also a quick and simple process. The site offer a wide range of payment possibilities to enable you to enjoy their live amateur chat cams.
Credit / Debit Cards
Visa
Visa Electron
Maestro
Phone
Direct Banking
Bank Transfer
Click and Buy
Allopass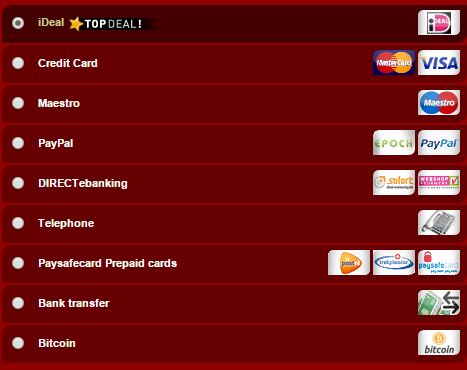 The real chat cams are staffed almost entirely by single female model. This is not a terrible thing, but if you are a fan of couple live cam chat then there might not be much for you.
That being said, the single females you will find certainly go a long way to make up for the fact. The live amateur chat cams are filled with hot and horny (mainly) European women who are ready twenty-four seven every day of the year to make your dreams come true.
Keeping it Simple in Chat Makes for an Intimate Experience.
The chat sessions themselves are rather basic, but as we have mentioned in other reviews, you don't need a chat room filled with bells and whistles. You want to be able to enjoy the real chat cams fun for what it really is. The screen is, by default rather small, but there are four different size options which range from small to full screen and supply you with ample viewing options.
In the shows, you can chat with the models, send them tips, called bonuses, mark them as your favourite. These are the standard package deals, and the site does not offer anything more, but you do not miss it. The levels of engagement on this site are higher than at many other sites, meaning you can get the real chat cams models attention without the need for fancy extras. Just turn up and start chatting, the way it was meant to be.

Each model has their own bio page, and this is a rather extensive data set. So large that it is spread over several tabs:
Information
Pics
Videos
Schedule
Comments
Bonus
Messages

Out of everything, the messages option is a nice touch and gives you a great way to get in touch, and learn more about your preferred live cam chat friends away from the public eye of the group.
A Good Tech Support Does Wonders for a Live Cam Chat Site
All live amateur chat sites have an FAQ section, and this one is no different. They answer all of the most common questions that a site user may have, and go into detail on several of the seldom asked questions.
The thing that they do have which goes above and beyond many of their competitors is a live chat support service. This is a great thing because it means that you can get instant responses whenever you come up with a problem.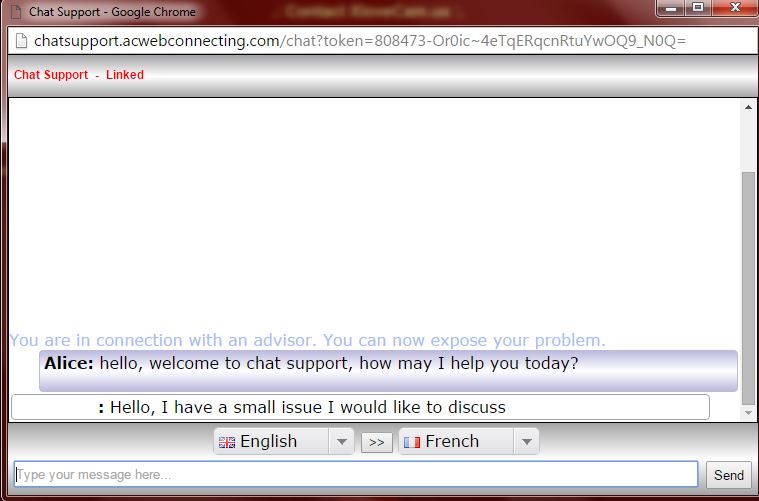 On top of the customer support, member also get their own profile area. The profile is not just a single screen where you can see your basic information, but rather a centre where you can review your full site history. Messages, credit histories and a record of the private shows you have watched. It is a simple matter, but it does give you a nice, neat overview

Weighing Up the Pros and Cons
Pros:
Free sign up
Attractive Models
Good show prices
Good range of support options
Cons:
Not many couples cams.
The models are there to sell you on private shows, so unless you have credits, even a free membership is a little plain.
Limited chat options.
XLoveCam is a solid site. There are a lot of live amateur webcam chat streams for you to choose from, and as such, a lot of options for you to find entertainment. There are plenty of features to keep you occupied and the fair prices of the shows mean you can always have a good time. The few limitations that it has are easily countered by the sites strengths.
All around, it would have to be said that XLoveCam is a cracking real chat cams domain and the future for it is bright.
Review of XLoveCam.com
- Reviewed by
BestWebcamSites.com