PayPal Webcam Sex is Now Available - Completely Secure & Discreet
For a long time, PayPal refused to get drawn into the world of online adult chat cams, but now it would seem the draw has grown too great. In an exclusive agreement, Sexier.com can now allow their valued customers to top up their accounts with credits taken from an active PayPal account. The live adult webcams site uses a secure third party server to manage its payments, and with the help of Epoch, they have managed to circumnavigate the issues that have until now prevented PayPal from making that first step.

Sexier.com is One of the Cheapest Adult Cam Sites
Sexier.com is one of the fastest growing adult webcam chat sites live at the moment. With over 70,000 registered webcam models and private show costs starting at as low as $0.88 cents a minute, you can get a lot of bang for your buck. In fact, Sexier.com is one of the
cheapest cam sites
online today!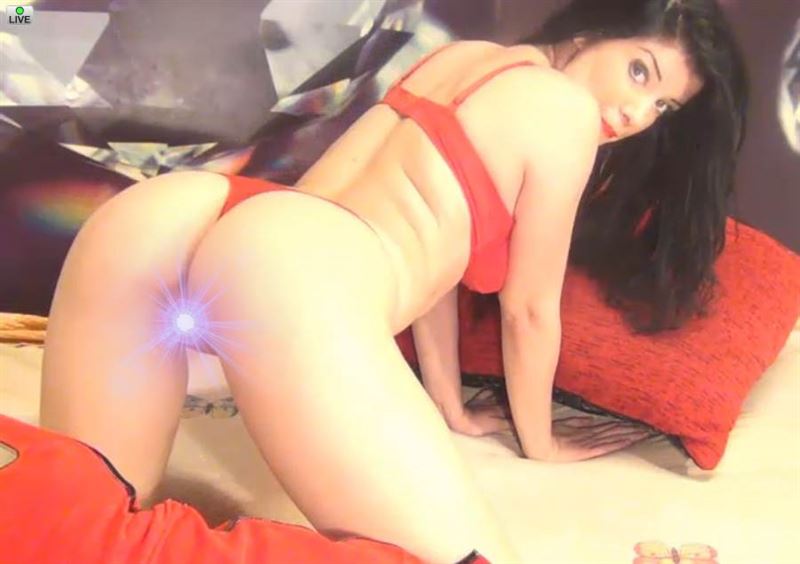 Live Video Chat on Sexier.com
Sexier.com Brings Great Benefits
The site offers more than just free and private live adult webcam chat shows, with their Happy Hour specials bringing the price down to such a wonderfully low level. This range in shows, coupled with the $3 cost for real adult recorded video shows means that there is something to be enjoyed for members with all budgets. It's such a great and popular cam site, that we reviewed it thoroughly for your convenience. Read the full review of Sexier.com
The ability to top up via PayPal also means that the transaction is instantaneous, so even if you have to head out during the middle of a show, you can easily and swiftly bring the cash across and get back to the action.
A Step-by-Step Guide to Paypal Webcam Chat
To top up an account via PayPal existing users need only check the box for 'Buy Credit' in the upper menu, or if you don't have a user, you need to sign up first.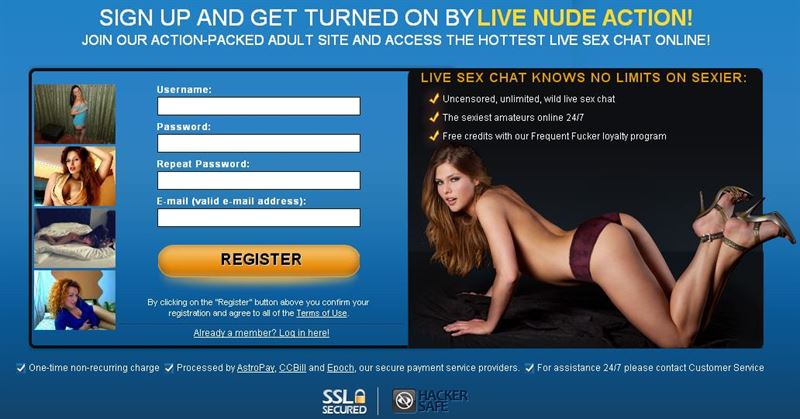 Sexier.com Signup Page
After you've signed up, you're directed to the credit top up screen, but the system default is for credit card payments. If you click 'Change Method' which is a small button beside the icon showing which card types can be used, this will then load some additional options at the bottom of the screen.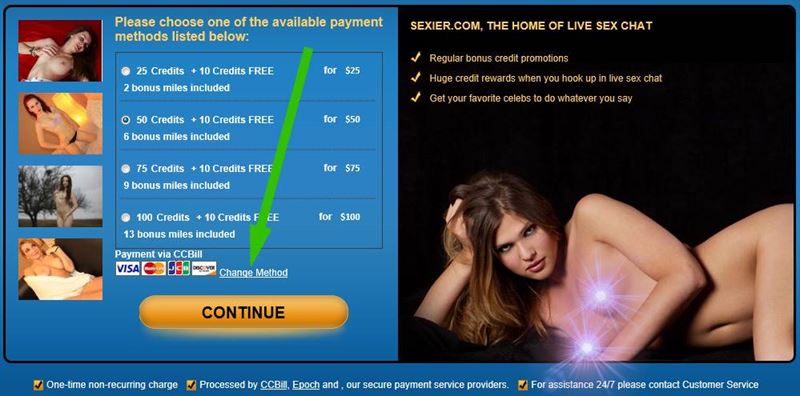 Payment Screen
If you then click 'Payment via Epoch' and 'Continue' you will be taken to a new screen where you will be able to select the payment option of your choice. If you select PayPal, the screen will refresh with the payment instructions.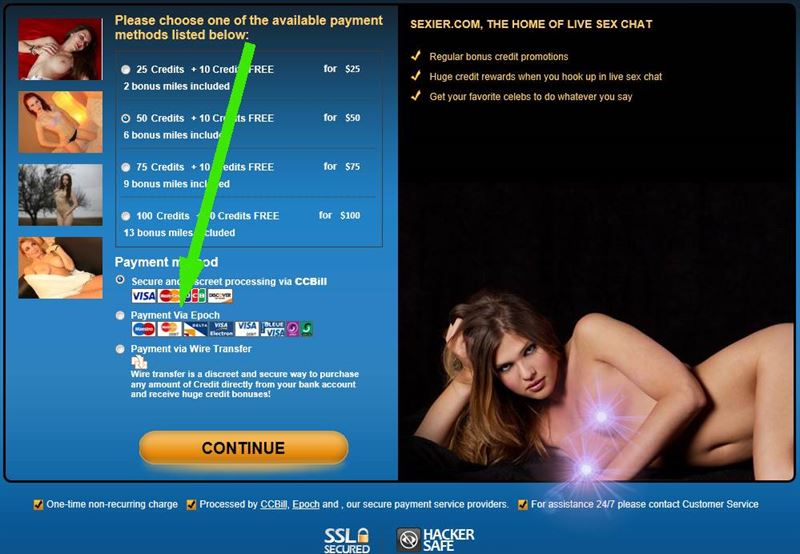 Choosing Epoch
It should be stressed at this moment that you cannot specify what amount you would like to bring from your PayPal account. There is fixed daily fee that you are advised of at the time of selection. To purchase the credits, choose PayPal as your preferred payment method.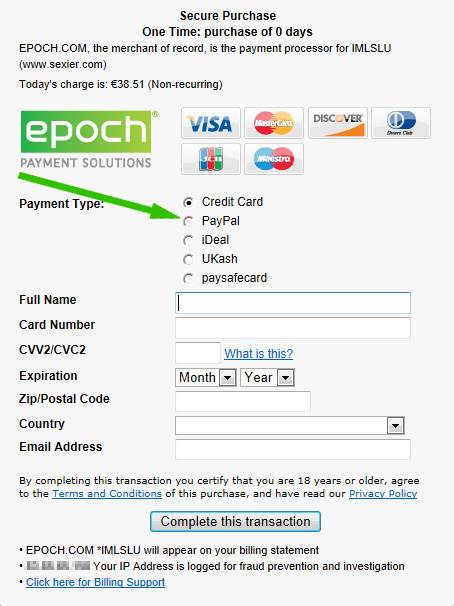 Click on the 'Complete Transaction' button where you will be automatically redirected to PayPal.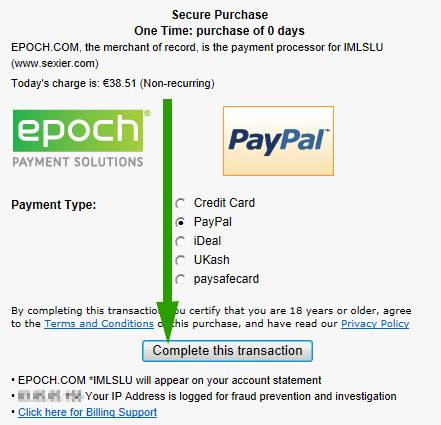 Enter your password and confirm the transaction and your account will be ready for even more live adult webcam chat action.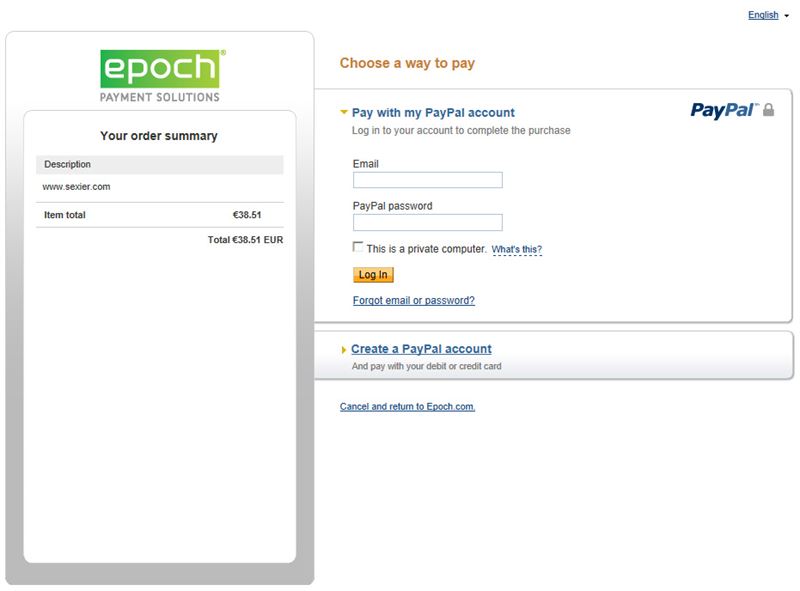 PayPal Login Screen
PayPal has been a leading internet payment exchange center for many years, and while many people prefer not to enter their credit card details, they will almost certainly have PayPal, and if not, the account is free to create and links directly to a bank account, meaning you can move funds to and fro without any effort.

The addition of PayPal as a method of account top up is set to propel Sexier.com up the live adult webcam chat rankings. Coupled with their range of shows, attractive models and general level of service, it's safe to assume we'll see them challenging the top spot on all lists this time next year.