BongaCams.com Review – Completely Free Video Chatting
BongaCams is a free to use adult webcam site that offers users – registered and guest alike – the chance to watch real webcam stars performing in a range of adults only live chat shows. From naughty adult chat to more personal one on one private chat sessions, it is a genuine cam site that promises a lot, and by the end of this review you will have an understanding as to whether it delivers.
The BongaCams.com opening page of the site is welcoming and warm. Always a good start. There are no false pretenses made. You know from the start where you are, what you are looking at and how to find what you really want. The BongaCams.com home page is divided into four main sections. An upper horizontal tabulated series of selections. These direct you to all areas of the site, not just the free adult chat webcams.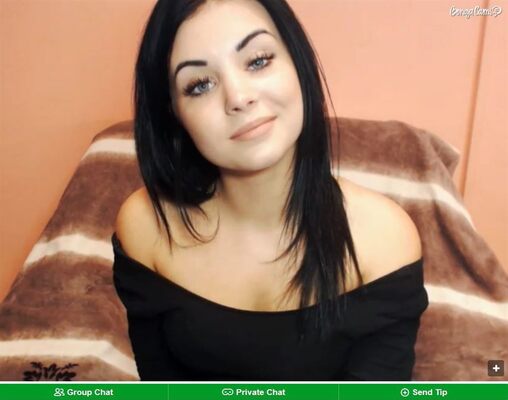 The left hand column is dedicated to allowing users that opportunity to narrow down the available free cams that they can view. The filter parameters are based around adult chat preferences in terms of body type, age, appearance and features of their activity types. The list is extensive and caters to almost all of the everyday kinks that people would expect to find on a website position to serve this niche sector of the adult cams industry. Alongside each filter option the site also tells users exactly how many active online adult webcams there are within that specific parameter.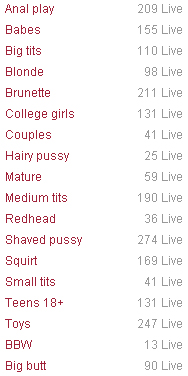 An Amazing Variety of Languages
The main section of the homepage is where the real action can be found. There are direct links to all of the active cams, via an active screenshot of the relevant models in action. Along with the image users are shown the languages of the model and the video chat room he/she is operating and a small teaser written by the model. This can be changed at any time.
At the top right of the homepage, you can set the language of the site, selecting from 27 different languages, which is very impressive!
English
Russian
Czech
Estonian
Lithuanian
Bolgarian
Latvian
Polish
Suomi
Serbian
Slovanian
Danish
Norwegian
Spanish
Swedish
Greek
Magyar
Slovak
Romanian
Portuguese
Croatian
French
Italian
German
Japanese
Dutch
Turkish


Choosing a Different Language
Just What Sort of Adult Chat Fun Does Bonga Cams Offer
An important question that has to be asked of any such web cam site is 'what do they have to offer me?'
With thousands of active cam members and with approximately 1000 live cams at any one time, the choice is vast. The spread across the available filters ranges from double to triple digits, but there is always someone for everyone. The free chat is restricted only by the models themselves. They are able to show or not show what they want or feel comfortable with. It should not be forgotten that the main aim is to entice members into paid private shows, so do not expect full on shows for free. Even adult chat cam stars at BongaCams need to earn their money after all.
Each of the models offer a variety of shows.
Free Chat
Private Chat – one on one paid for chat that allows users personal time with the models. What happens within private chat is strictly up to the personal liberties of the model. There are certain services that some will provide that others will not. It is generally advised to understand these limits and boundaries before a private show starts.
Spy Shows – these are shows run at approximately one third of the private show costs for the model, and allow you to watch another members private show with the model. You cannot talk, only watch as the fun happens before your eyes. Not all shows or models allow this, but it is a popular feature when available.
Group Shows require three or more members and are a low cost version of a private show. The same rules apply, only the models attentions are shared between all three users. Users can leave as they like, and the show will end once all users have been satisfied and ended their link to the group performance. The costs are 8 tokens a minute and are somewhat lower than a one on one private chat.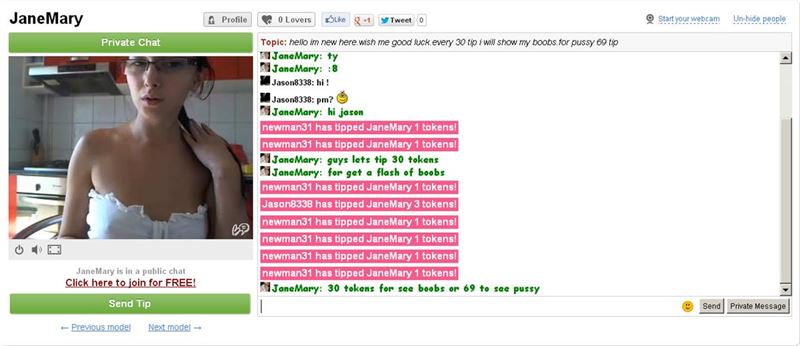 Free Video Chat Session
Other features of the site include:
Webcams
Amateur Videos
FAQ
Top 30 free cams models of the week
Cashback opportunities – This is a continual promotion on the site that rewards it most frequent users. Every day the top five users are chosen based on how much they have invested in the site on that day.
Free Tokens – this is a sign up link that advertises the fact that you can earn free tokens simply by signing up for a membership.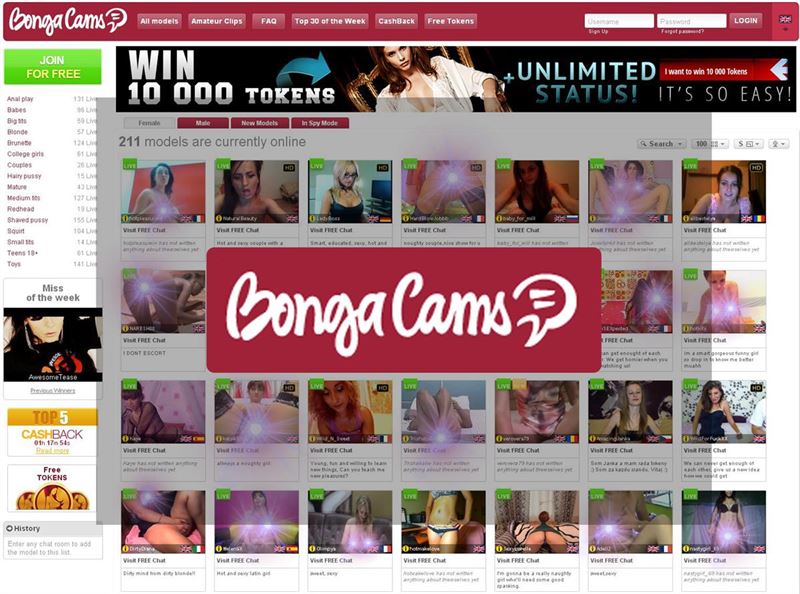 BongaCams.com Home Page
How Much Does an Adult Web Cam Show Cost
As with all other adult cam sites, there is a basic free adult chat options, but free video chat only get you so far. To watch private shows, tokens are required. Tokens are a virtual currency that can only be spent on the site. Tokens can be bought in various denominations and via various payment methods. There are different cash : token rates so it is advisable once again to research your options before buying.
Debit/Credit Cards: The more standard purchasing technique. This is also the payment method that offers the large number of token packages:
15 Tokens for €1.99
40 Tokens for €4.99
90 Tokens for €9.99
250 Tokens for €24.99
525 Tokens for €49.99
705 Tokens for €65.00
835 Tokens for €74.99
Bank / Wire transfers This requires a minimum payment of €50 (555 tokens) and anything over that amount is charged at $0.09 per token.
SMS Purchases Buying credits via text message is a viable and instant option which means you never have to worry about having enough in your balance for a good time. But note that depending on your location, SMS tokens could cost from €0.19 to €0.72 per token, making it the least preferrable option by far!
Click here to learn how to buy tokens with PayPal on BongaCams or here to learn how to buy tokens with BItcoin on BongaCams.
BongaCams Cost per Token by Payment Method

| | | | |
| --- | --- | --- | --- |
| Payment Method | Tokens | Cost | Cost per Token |
| Credit Card | 15 | €1.99 | €0.133 |
| Credit Card | 40 | €4.99 | €0.125 |
| Credit Card | 90 | €9.99 | €0.111 |
| Credit Card | 250 | €24.99 | €0.100 |
| Credit Card | 525 | €49.99 | €0.095 |
| Credit Card | 705 | €65.00 | €0.092 |
| Credit Card | 835 | €74.99 | €0.090 [BEST VALUE!] |
| Bank / Wire Transfer | 555+ | €50+ | €0.090 [BEST VALUE!] |
| SMS | 10 | €1.92 | €0.192 [WORST VALUE!] |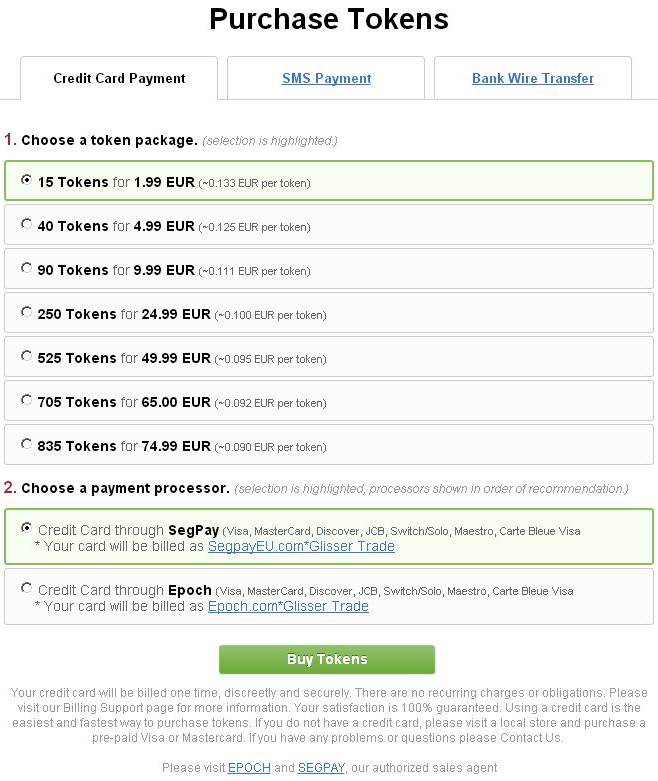 Purchase Tokens Screen
Tokens can be spent in private shows or watching recorded shows, or be presented to models as tips. Tips can be given to any model at any time. Be it as a thank you after a private show, in exchange to a response to a request in free chat or simple as an act of pure kindness.
All in all the prices are reasonable and the shows that the models provide are second to none:
Spy Chat costs 7 tokens/minute
Group Chat costs 15 tokens/minute (for each participant in the group)
Private Chat costs 30 tokens/minute
Which means that if you purchase the best value package, these are your actual costs per minute:
| | |
| --- | --- |
| Chat Type | Cost per Minute |
| Spy | €0.63 |
| Group | €1.35 |
| Private | €2.69 |
FAQ Section & Access to Customer Support
Besides the main stay of the site, the free cams and entertaining adult chat, there is also detailed FAQ section that answers a range of questions that would be enough to satisfy almost any general user question that may arise. From both first time visitors and experience members looking to enhance their usage of the site. It's important to note that the FAQ is available from the top bar only if you're logged out. When you log in the "FAQ" section Changes to "Prices" and "Purchase Tokens":


Logged Out


Logged In
Except for the FAQ, the lower portion of the homepage is where you can find links to the customer support section and also to social media sites, allowing members that chance to promote the site on the profiles are also found here. The customer support page offers you an online form to communicate with, but also an email address and phone number. Also included are direct links to the two main payment verification services that the site works with; Epoch and SegPay. On top of that, there is even a Skype name that can be used for instant real time responses. It is a cut above many of the other webcam sites' customer support out there and is a significant benefit of BongaCams.


Support & Social Options - Bottom of the Page
Benefits and Drawbacks of BongaCams.com
Benefits
Easy to Navigate site
Great variety of site languages
No live cam lag
Good range of cams
Reasonably priced private shows
Entertaining free chat functions
Tipping options
A lot of payment options and credit package sizes to choose from
Drawbacks
Small cam window size
No guest chat options
Annoying Membership popups
Limited information on the biographies
The Bottom Line
BongaCams is a great free cam site, just like MyFreeCams and Chaturbate.
In summary, BongaCams is a very nice free adult cams website. It competes well in the market and can proudly stand up against the other names. Prices are reasonable, the models are attractive, and there are appeals to all tastes. It is not a site that caters to individuals, but rather the public as a single entity which is good because not everybody is the same, thinks the same, or wants the same. BongaCams welcomes individuality.
Review of BongaCams.com
- Reviewed by
BestWebcamSites.com