How to Become a Live Cam Model
So, you are interested in becoming a webcam model. The following article should address all the usual concerns and questions that tend to arise when the interest in modelling on cam first appears.
In addition, and for your convenience, we have added a ranked list of the best cam model agencies at the bottom of this article with their main benefits (there are usually no drawbacks, since it's a very competitive employee market). Enjoy!
Webcam Model FAQ and Basic Necessary Info
In the modern world, the current business models are dominated by the web. Whether full time or through online outlets, the internet is major player on all business levels. However, randomly jumping in to any sort of professionally paying arrangements never benefited anybody.
There can be no doubt that the internet is a reliable and trusted means of earning income, but there are pitfalls, and one can never be foolhardy when thinking about wages, earnings and longevity of career potential.
With webcam jobs the first thing that you should be aware of is what is expected of you. The possibility for earning good money is there, but you certainly have to work hard to get it. There are no specific health requirements for being a webcam model. It is a customer service oriented business after all, and when it comes to webcam jobs, there is a lot of traffic related to the adult webcam trade, and that means there are people out there looking for everything. From big women, to tiny women, hairy to hairless, tall and short, and every skin tone or ethnicity known to man, everybody can make money from home whenever they want.
Being a webcam model is woman's work, right?
The world is an ever changing place, and the levels of social acceptance for all things sexual, or adult oriented are become much wider and deeper. As a result, it is now just as easy for men to make money from home as it is for women. Homosexual webcam streams are found on all of the best adult webcam sites, and furthermore, transsexual webcam shows are a real hit these days and the interest keeps growing!
A common question that is asked, especially during these trying economic times is 'Can I make money from home?' and with mothers and wives being the more likely member of a household to be at home during the day, and with women generally more open to their sexuality, it is only a matter of self-explanatory common sense that female webcams should be the most common found.
It could be said that there are more women than there are male or transgender webcam models, but it has nothing to do with the social acceptance either one over the other, but more a comment on our society.
How much money can I earn as a cam model?
Before starting out on any business pathway, it is vital to have an understanding of the potential earnings that are waiting for you on the other side. Becoming a webcam model can be very lucrative, with it being possible for models to earn upwards or $100 an hour. Especially on a website that allows visitors to end tips to their favourite models. Couple that with the fact that models are not contractually obligated to appear only for one cam site, it is possible for one live show to be broadcast across two, if not three different live cam sites at the same time. This can, in effect triple income potential. From research, there is no reason why a model cannot easily earn anything upwards of $1000 a week. That would be a conservative estimate based on as few as 20 hours a week. With the internet running twenty-four hours a day, seven days a week, the chance for those weekly earnings to become daily figures is very high.
Of course, being a good cam model does require a certain mind-set that many people could struggle to get to the core of.
Would I need to break my comfort zone in order to become a successful cam model?
The first thing to understand is that to succeed as a webcam model, you need to be comfortable with yourself. You must accept and love your own body. Your body and what you can and are willing to do with it, will be directly proportionate to your income potential. Sure, there are certain specialties that cannot be faked. However, the name of the webcam game is enticing members into private shows, and getting tips sent to you. That is done using your body. Promises are one thing, but bare skin is what will reel the customers in. The real trick of the trade is to use your 'charms' wisely. Show enough to keep people watching and get them hot and thinking about that private show, without giving so much to them that you have nothing left to reveal when the money is being charged by the minute.
On all cam sites, the models get to set the rules, and so there is never any reason for you to push yourself beyond your comfort zone. As we have already mentioned, there are a lot of people out there looking for a webcam model to keep them company. There is a crowd for whatever 'service' and acts you would be willing to perform.
It is important to understand that you will need to listen to those that come to your room. You will need to put your body in their hands, not just in private one on one cam shows, but for tips in group chat as well. Offering your body out for requests is a great way to earn great money and regular followers. Another trick of the trade is to keep your room controlled. If there are certain things you are unwilling to do, even for a large tip, then make sure you state it clearly in the room, and stick to it. Do not allow yourself to be pushed or pressurized, stick you your morals. A convincing show is one where the star is comfortable and enjoying herself. Being the boss of your own room, you can block anybody that makes you feel threatened or intimidated.
What do I need in order to start making money as a webcam model?
Well, aside from being over 18, a requirement on every single adult themed website that has or ever will exist, you could also find useful a flexible mind-set, confident body image and a high-speed internet connection. Along with that, a high definition webcam is highly advisable. Many cam sites allow models to work from home, a comfortable setting that will allow you to work at any times you can find the opportunity. Others, offer set studio spaces and allow a proper working atmosphere. Both variants are equally beneficial to the models. The average revenue share is 70% in favour of the model, and this would be a similar figure regardless of working location.
Cast away the stigma of online webcams and embrace your sexual nature!
There can be no denying that to perform well in the adult webcam world, you need to be a sexual being. Embrace the erotic nature within you and cast off the stigma that some may still associate with online webcam chat rooms. Live adult webcam chat is not just something for dirty old men, or lonely people too afraid of the real world to find a date. It is about empowerment, about people who enjoy sex standing up and proudly making that proclamation. Adult entertainment is a viable and constructive way to make money using a webcam and nobody should ever feel bad about doing so.
---
The most recommended online webcam model agencies:
While these are ranked from the highest rated to the lowest rated, you should remember that these are the best sites for cam models, so it's advisable to sign up for all of these at once and slowly figure out which one is the best and most profitable for you. Of course nothing prevents you from working with all of them at once and it costs nothing to sign up.
All of these agencies take your privacy very seriously and have implemented the tools to help you separate the nature of your occupation form your private and public life.
---

This is a fun site that allows you, once you've registered a free username, to begin broadcasting and earning tokens. The registration is free before you even have to apply for broadcasting which allows you to have a look around.
Accepted Gender / number of performers: Any
Earning potential: From $0.30 (6 tokens) to $4.50 (90 tokens) per minute.
Payments: Twice a month, by check, direct deposit, Paxum or Payoneer, on the condition that you've reached a minimum payout of $50.
Privacy: Block visitors by countries or US states.
---

Live Jasmin is known for top quality adlut enterntainment and beautiful webcam models. The registration is as easy as 1 2 3, choose your username (make it special) and password, put in your details and photo, and upload documents proving you're of legal age. Become a part of the top rated paid adult webcam site today!
Accepted Gender / number of performers: Any
Earning potential: 30-60% of what members pay on their private shows and other services, +20% if the model referred the member. Private show per minute prices range from 0.98 credits (new models), through 1.99-4.99 (regular models), to 3.99-9.99 credits (Porn Stars).
Payments: Every two weeks via Paxum, Payoneer, ePayService or postal check, if you reach the minimum payout limit.
Privacy: Option to ban all users from the home country/ state, unregistered guests from up to 3 other countries.
Taxes: Performers get paid for "electronically delivered services" and you need to consult with your bookkeeper to make sure they report your taxes duly.
---
Here's a short summary of the highlights of this highly recommended agency. For further details, it's best to visit and read about all the benefits (that's right, there are many more and they're listed on the same page for your convenience)
Accepted Gender / number of performers: Any
Earning potential: from $0.80 per minute and up to 70% of the gross income you drive + bonuses of 10%-30% when earning over $500/week. In addition, 70% lifetime revenue share of all income from the videos that you upload.
Payments: Weekly payment, with no fees and no minimum payout by one of these methods: check, direct deposit, Payza, Payoneer, or Paxum
Privacy: Block visitors from up to 5 areas defined by Country, City, or State. (it's a very useful feature that helps you avoid embarrassing moments with people you know in your non-working life)
Taxes: The agency issues year-end form 1099 statements (US-based models)
---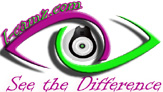 The I-camz.com model agency is one of the top agencies in the field, with very competitive payouts, and great success in recruiting and retaining the webcam models who work with them, partly thanks to the swift application process, and low minimum payouts.
Accepted Gender / number of performers: Any
Earning potential: $1-$1.25 per minute per paying customer in the room (meaning that when you have 3 customers watching you at once, you can earn $3 per minute)
Payments: Weekly payment with $1 minimum every Saturday, via check, direct deposit or Payoneer ($20 minimum for payoneer only)
Taxes: The agency issues year-end form 1099 statements defining you as a private contractor (US-based models)
---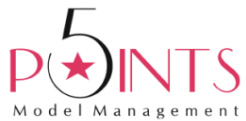 We strongly recommend that you read the FAQ page on 5 Points Models to find the answers to any questions you might have regarding this specific agency. With that said, here are a few of the highlights of this program.
Accepted Gender / number of performers: Any
Earning potential: The statistics of 5PointsModels show $20-$30 per hour for a new cam model, and $50-$100 after a couple of months, when you've expanded your fan base. From there on, it should only grow.
Payments: Bi-Weekly payment, every second Friday. Charge backs by the customers are not deducted from your payouts.
Privacy: Block visitors from any geographical areas in which you don't wish to be reached.
Taxes: The agency reports you as an employee without exposing the nature of your job (US-based models)