Surfing – the waves of the southern coast of England, or the long pipes of Hawaii – is a global passion, a subculture that is accepting and liberating, yet dependent on Mother Nature; the elements are vital in order for a surfing experience to be successful. With beaches and tides changing in a matter of miles, it is important for anybody who's going to hit the waves to know what the weather is like, and what to expect from a day of surfing.
Surf Line doesn't only offer you the weather forecast and live surf webcams, but also surfing-related news, user-submitted photos and videos, traveling discounts, surfer's gear guides, and their own online store.


SurfLine Top Navigation
A Grand Selection of Streaming Surf Cams
SurfLine.com is the perfect free surf cam site that offers direct and up to date information on all of the top surfing spots the world over. Pick your country, pick your spot and check your conditions before leaving your home.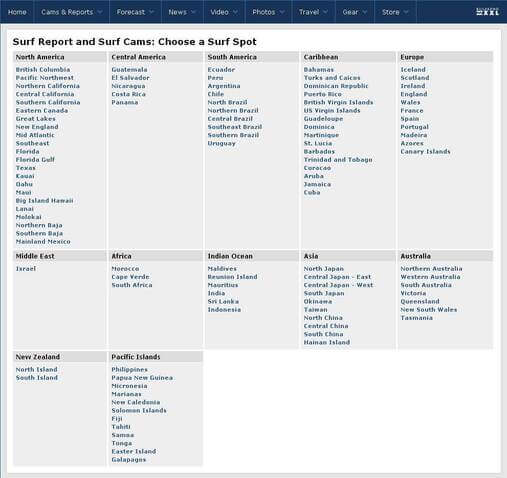 Available Surf Cams
Live Cam Feeds and Basic Weather Details
Live streaming beach webcam feeds even afford surfers or merely enthusiasts of the sport the chance to watch a live webcam streamed from any number of beaches. Why trust the weather reports when you can open up a free surf cam and see the weather with your own eyes. Instant surf height, wind info and five day forecasts all come as standard, and with no membership requirements, Surf Line goes out of its way to be a dependable source for anybody that needs it.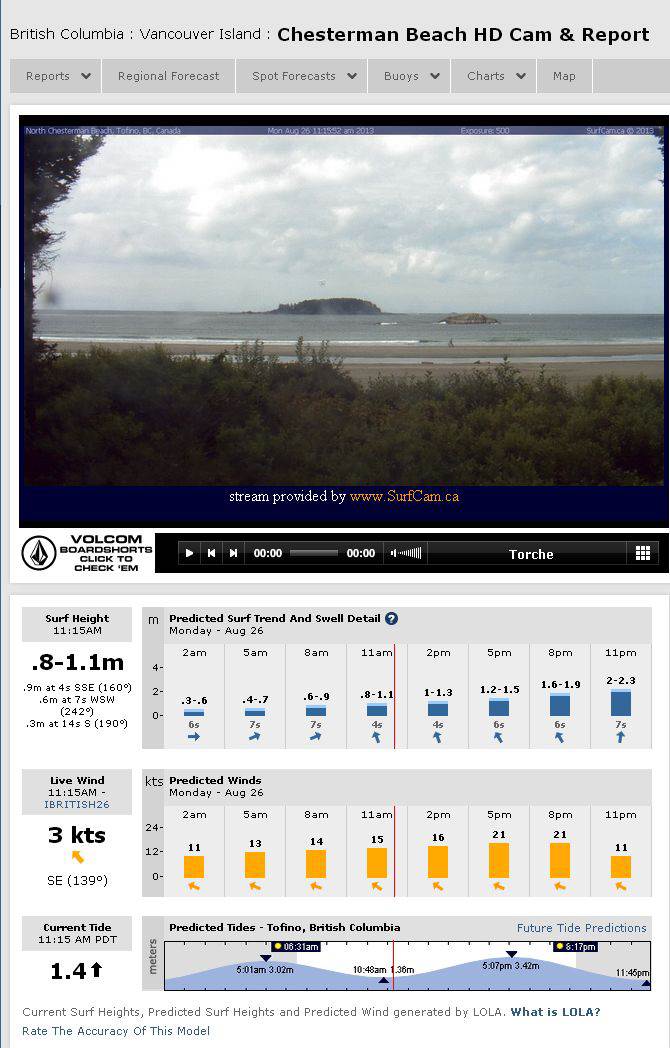 Live Surf Webcam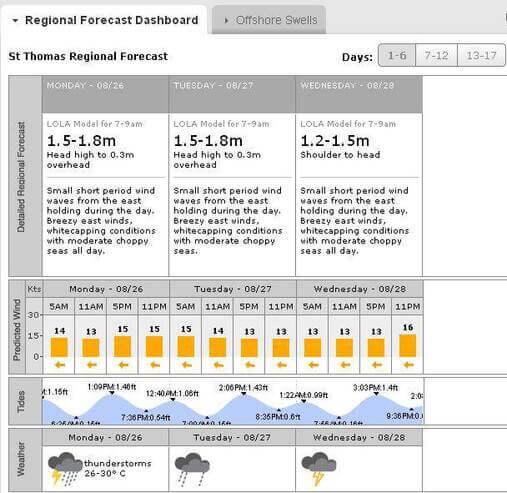 Weather Forecast
Why Go Premium?
SurfLine also has an option to purchase a premium membership which holds sweet little benefits of its own, and furthermore, you can try the premium membership for free for 15 days. Once the trial is over, it's just under $70 for one year of premium benefits, which include:
HD surf cams without annoying ads
Long range weather forecasts
Custom surf alerts
A lot of cool discounts
It's definitely good value for money when you're a part of the surfing community - after all, what's ¢19/day when it saves you countless disappointing trips to a beach when you could've stayed home if you had only seen it in HD.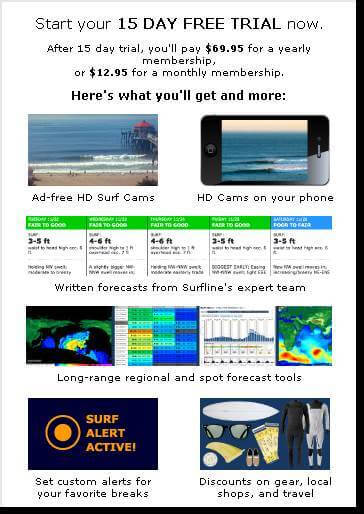 The Bottom Line
With a website like SurfLine.com in your arsenal, there is no reason why you ever need to suffer a washed out boarding experience. If the tide is slow at one point, move a little further down the map and check out some other local hotspots until you find one that has just the right amount of surf for the occasion. A must use stop for all and every surfer out there.
Their motto is "Know Before You Go", so here's a small bonus for our readers - a 6 hour recording of SurfLine's pipeline cam they posted on YouTube, just so that you can know before you go to SurfLine.com. Enjoy!