Surfers are often viewed as free spirits, travelling where the will of the world takes them in search of steep swells and wild waters. That may be the case, but sites like Surfer Today certainly help them add a little reliability to their travels. Sponsored by its shop and ads placed around the website, SurferToday.com is absolutely free for anyone to access.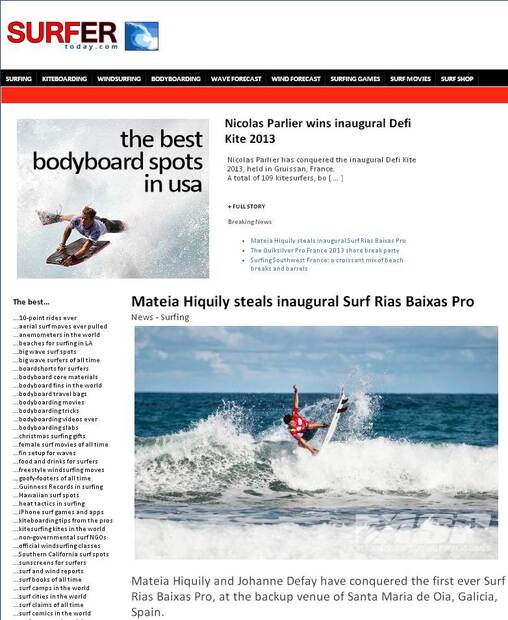 SurferToday Homepage
Live High Quality Beach Webcams from Around the World
SurferToday is a site dedicated to live surfing cams, people can log on, select their country of choice, choose a surfing location within that country and get everything from free beach webcam streams to live up to the minute wind forecast information. An easy to use site it is a valuable tool to anybody planning a surfing or otherwise beach related excursion. From France or the Netherlands to the USA and Australia, the whole globe is covered, meaning surfers the world over have a centralized location to meet and check out the conditions.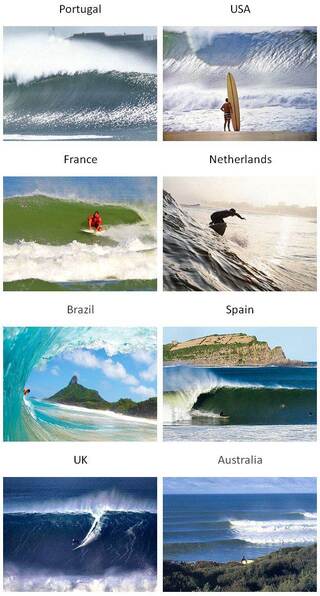 Live Beach Webcams
The quality of the live streaming beach feeds is remarkable, and one could watch for hours if no work needed to be done. The webcam feeds are streamed and operated by different sources and entities such as SurfLine, uStream, EarthCam or SurferToday.com itself.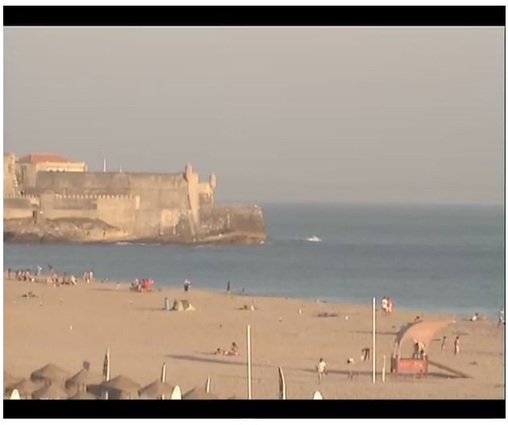 Live Surf Cam Feed
Surfing News and Weather Forecast
News feeds are also available for kite boarding, body boarding and windsurfing. Each with its own dedicated tab, fans of all water sports can find something on the site. From the top navigation you can also easily reach fun online surfing games, surfing movies, and a shop for relevant gear which is operated by Amazon, thus ensuring you'll have an easy and familiar shopping experience.


Top Navigation
Wind and wave forecasts can be used to plan any trip, maximizing the time that can be spent in the surf against that spend waiting for the weather to clear. Their forecasts are super reliable, and extremely detailed, so next time you're heading to the beach, be sure to check in to know how you can expect the day to turn out.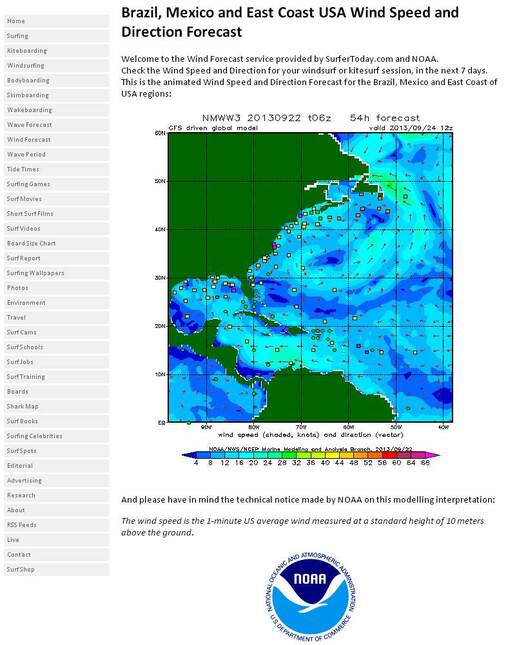 Wind Forecast Page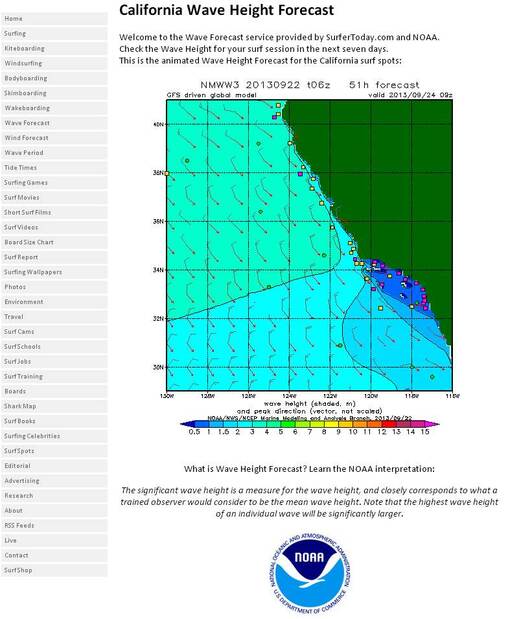 Wave Forecast Page
If you're looking for even more goodies, you can find a whole bunch of sections of this website on the left hand menu which is pretty extensive, but sometimes hides below the fold of the page you're on. Among these are photos, movies, training, research and much more!
The Bottom Line
Very easy to use and laid out in an eye pleasing way, the site is one of the best around in terms of live surf cams quality, range of free beach webcam feeds and the level of information that it has to offer. And as a final bonus for our readers, here's Garrett Mcnamara riding a huge freaking wave, courtesy of the SurferToday YouTube channel