Opentopia is an interesting website that offers a unique and at times random view of life around the world. The website streams links from live webcams across the globe, literally thousands of free webcams offering a variety of live feeds, from hotel pool webcams in the USA to live CCTV cams in the UK, you can see any feed someone is openly transmitting at this moment.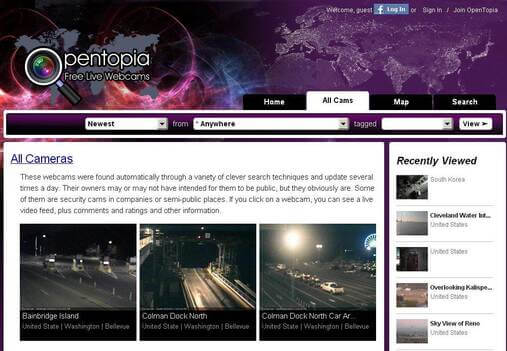 Opentopia Homepage
Watch without Being Seen
The site is unique in its set up for it is not based around communication, but rather around observation. Using a variety of online feeds, from real security camera to live cams at public places such as theme parks and other first rate tourist attractions, Opentopia is growing to be well noticed on a global scale.
Hidden cam feeds are often something people only think of in reference to adult webcam sites, however that is not the case. In a clever use of non-secure feeds, the site merely acts as a portal allowing logged in users to view a feed. Just check out what is going on in Japan, or at a mall car park in New York. Every webcam provides information about the camera's location, local time, and the origin of the feed if it's available.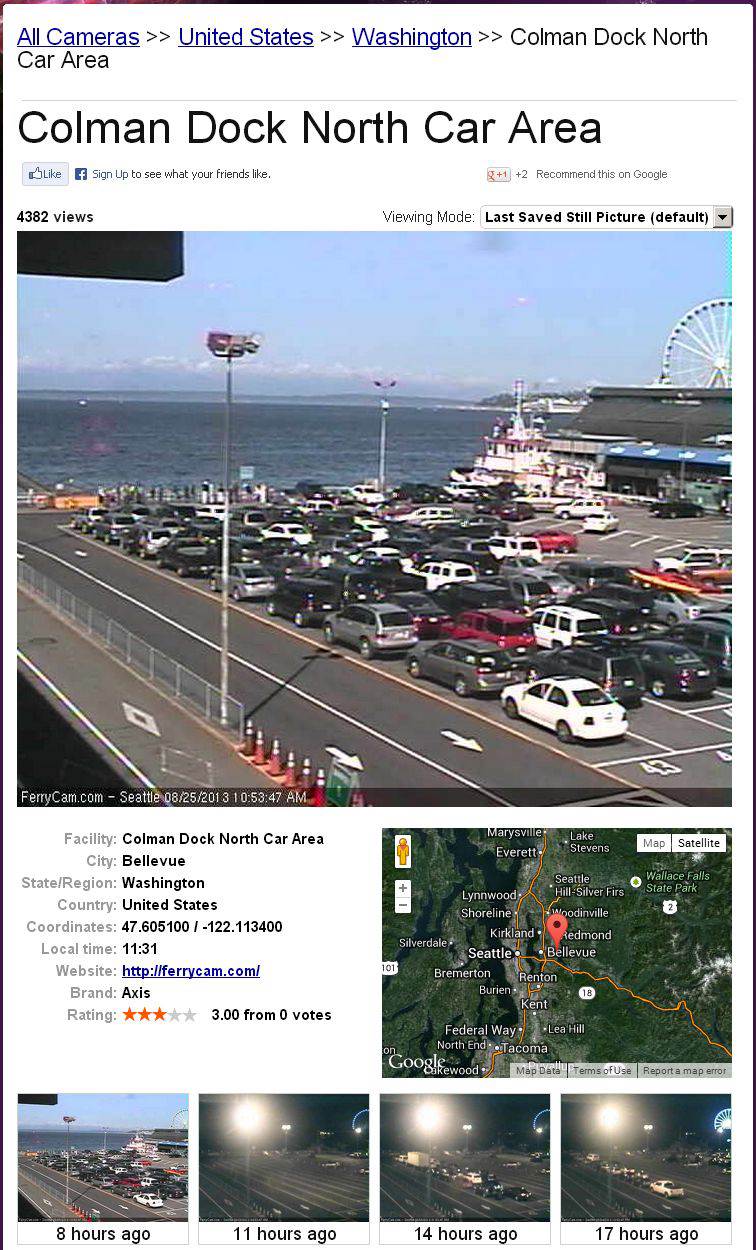 Live Webcam Feed
Register and Join the Community
Registration is optional, and the sign up process is easy - an email address, a name (can easily be a fake name), and a password are all that is required. You can register using your facebook account and share good web cam finds with your friends. Once registration has been completed members just need to click on a live hidden cam feed and start watching.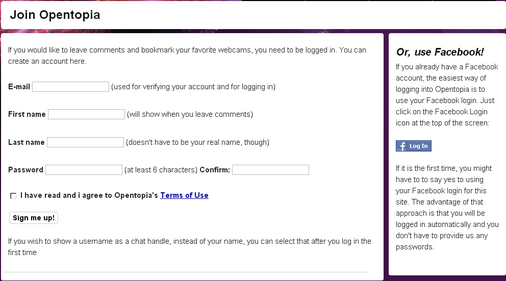 Join Form
Interactive Webcam Search on a Map
The interactive maps are another wonderful feature of the map. Select an area on the map and see all of the available cam feeds that can be tuned in on. The map jis actually Google's, so all the features of Google Maps are active: interactive zooming in and out, sattelite view, Google Earth, Google streetview, and so on. You can also see the nearet webcams to your current place of interest.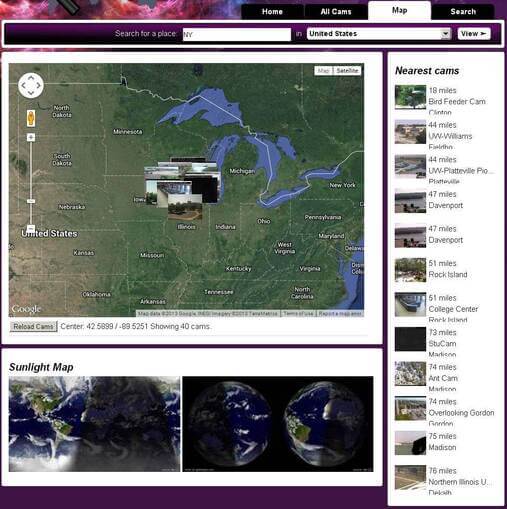 Map Search
The Bottom Line
All things told, Opentopia is a fascinating site that is destined to become a household name in years to come. Even though this site should probably appeal mostly to voyeur affectionados, it's a great way for anyone to pass some time and discover places of which you've never heard before, or just peek into places near your home and see how's everybody doing.