Have you ever wondered what's going on elsewhere in the world at the exact same moment you are in? Sitting on the sofa in the evening watching a movie, and suddenly you wonder… what is going on at Time Square, or maybe at the Washington Monument. Heck, what about live webcams streaming from Istanbul or Sydney, Australia. Cameras have been set up around the globe Earthcam is a free live web cam site that provides just that. Established in 1996, this trusted webcam site allows everybody glimpses into life anywhere in the world. From the United States to free webcams in the Netherlands, and from Russia to the volcanic fields of Iceland.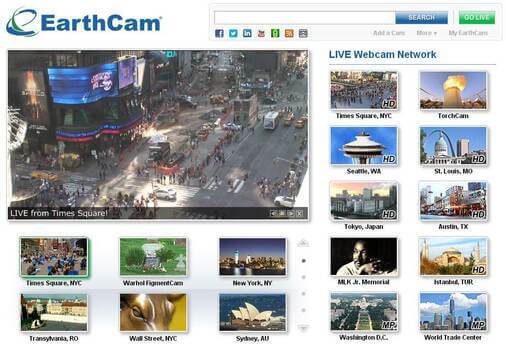 EarthCam.com Homepage
Top Quality Streaming Webcam Feeds
Live webcams are often criticized online for session lag and poor image quality, but Earthcam.com are not afflicted by such issues. The webcam feed quality is really amazing, it's like bending space and bringing the views from the other side of the planet directly to your window. As leaders of the webcam technology, they also sell products and services on EarthCam.net which include incredibly advanced and prizewinning cameras. A gigapixel camera is one of their products, which is incredible. Here's a timelapse project they did of the rebuilding of the new World Trade Center in New York.
Advanced Search Features
The seamless streaming of free cams is just one of the selling points of Earth Cam. The search functionalities allow you to enter locations and find all of the feeds in or around the place you seek, the criteria doesn't leave anything else for you to want, and the search is easily performed by allowing you to define anything you want to see:
Camera name
Webcam web address
Category of live feed
Time zone
Address, from the level of state to the level of a zip code
Video feed refresh rate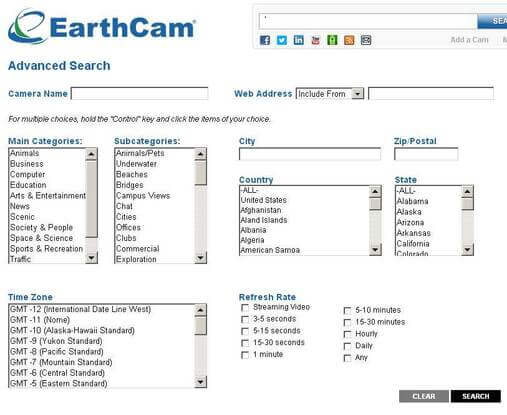 Advanced Search
Another huge benefit is the possibility to browse the live webcams visually, by looking at a map - that's right, a map. Have you ever thought to yourself when looking on a map "Oh, this place looks interesting, what's that?" Well, EarchCam surpassed the Streetview feature of Google Maps, by mapping out all the webcams it links to!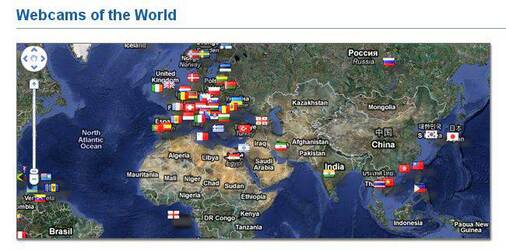 Map Search
The Bottom Line
A fun an educational website that can be used by the whole family, and gives you the opportunity to take a moment and teach your children about the world and the many cultures within it. The internet is long revered for its webcam activities, but a free cams website such as this restores the faith and provides hours of online webcam fun.