ChatForFree.org is a simple to use, smooth running free webcam chat service that puts you in touch with new faces around the globe. A colourful and friendly site where users feel welcome from the moment the homepage has loaded. To start a random chat experience, all you need to do agree to the terms on the bottom left hand side of the first screen, pick a user name and hit enter.
Important to note, that this is not an adult chat site, but if that's what you were searching for, you're in luck! Visit our complete list of adult chat sites for more.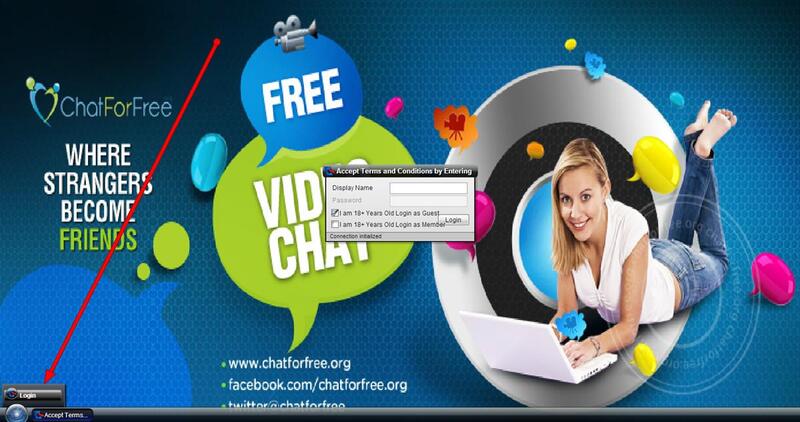 ChatForFree.org Homepage
Chat with People all at Once with Many to Many Webcam Option
The list of web cam chatrooms opens up and shows you exactly how many people are active in each room. Start the random free webcam chat fun you only need to do is click on a room.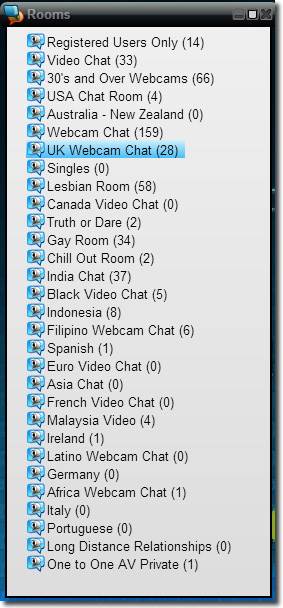 You can choose several chat rooms, and they'll accumulate on a windows-like task bar at the bottom of the screen.


Task Bar
The chat feed loads and while there it is possible to view other active users' profiles and load individual webcams for a more personal experience. This selectivity keeps the speed of the web cam chat rooms smooth to ensure everybody has a good time. On the right of the chat room screen you see the members in the room and whether they have an available webcam, and on the left you see the available webcams which you can activate at will by clicking on them.
At this point it's worth mentioning that since these are real people transmitting from home, you shouldn't expect a great quality live cam feed on each and every webcam.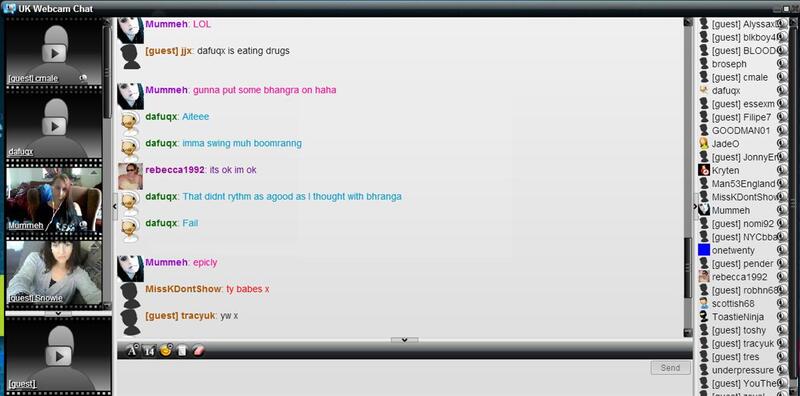 Live Chat Room
Chat in Private and Customize Your Free Profile
When someone wants to have a private textual or video conversation with you on Chat for Free, you are alerted by a small popup window on the right, like this one: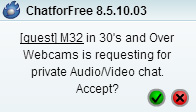 Registration is not required, but is free and always gives you a few bonus extras that guest chatting doesn't. Registered members can open more random chat cams than non-members who can only open two webcam feeds at a time, but for a first time trial visit, a guest account is just fine. You have accessible preferences both as a guest, and as a member, which you can access from the button located on the left edge of the task bar.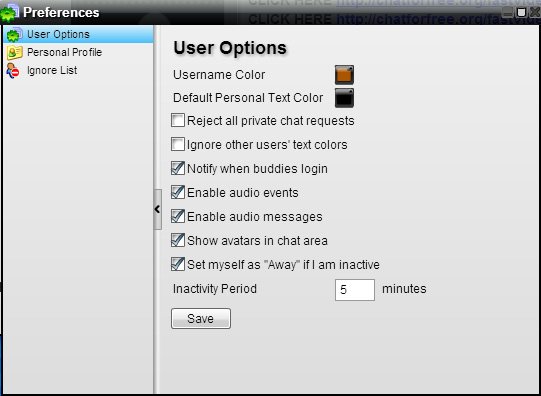 User Preferences
The Bottom Line
Even though the feeling on the site is like going back 5 or 10 years in terms of website design, in a day and age where free webcam chat is something of a rarity, this is a nice free site that contains exactly what is says on the tin - Chat for Free. True, it's not amazing, but it's also not bad at all. Here's how the site looks when you're chatting.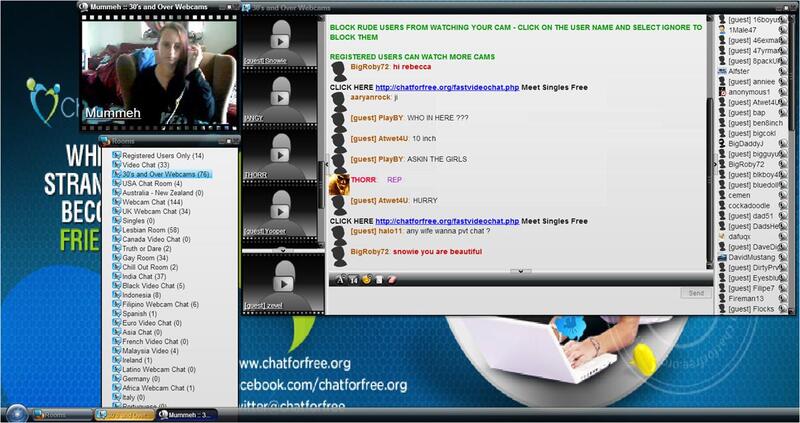 Live Webcam Chat Room Session