For those interested in viewing life on the American Coast, a site like Beach Cams USA is an invaluable tool. More than 200 live beach web cams, are available for viewing, and with each loading instantly, with no membership required, there is no reason you can't visit them all. Not only does the site offer free surf cams for those who like to take to the wilder waters offshore, but it also offers numbers live beach webcam feed channels that afford glimpses into the life and times of beaches in the USA. From Florida to California, East to West, there is a long list of available streams.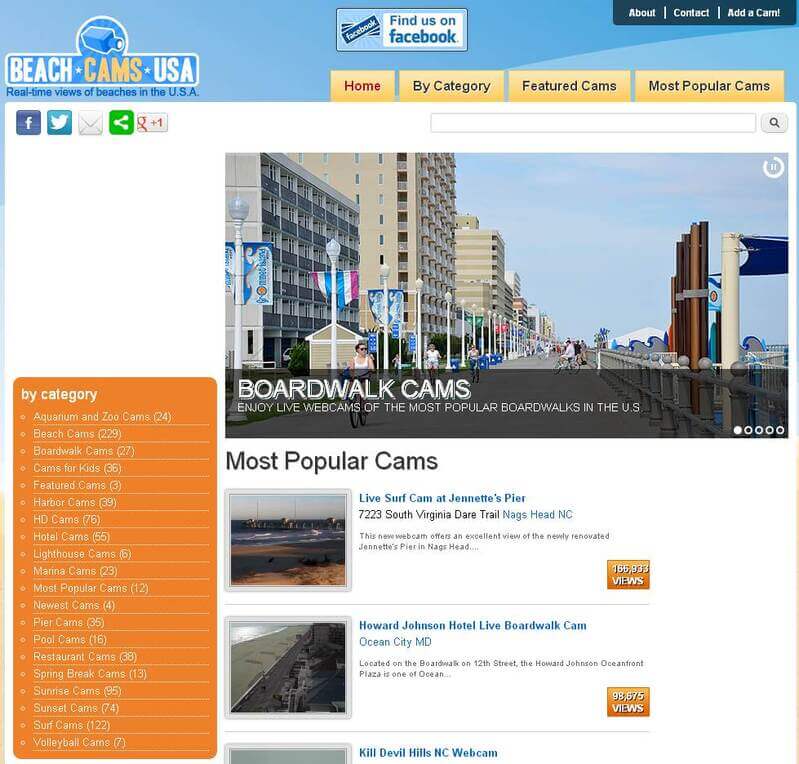 BeachCamsUSA.com Homepage
Every Category or State Easily Accessible
BeachCamsUSA.com offers an advanced categorization for the streamed live feeds, based on what the feed shows, or the state in which the camera is located. You can easily access the live cams that interest you the most by choosing a category from the left hand sidebar - orange section for categories, and blue section for the 22 coastal states. Just in case you're having trouble finding anything, remember - these categories and states are organized alphabetically.
You can expect to find an impressive variety of live feeds from beaches where you could watch the sunrise, the sunset, marinas, pools, peers, harbors and even beach volleyball games!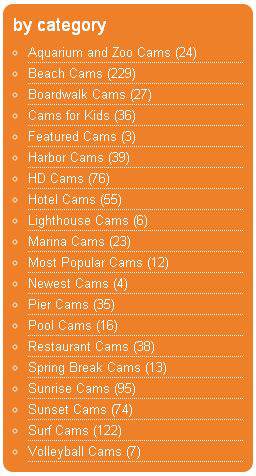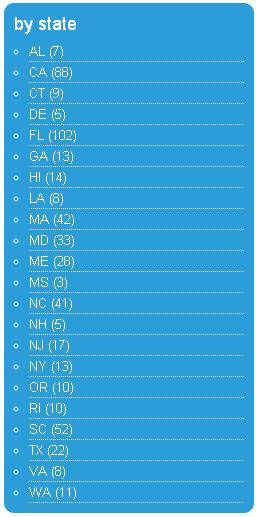 Detailed Category Pages
What about boardwalks, that American cultural staple? With over twenty live boardwalk webcam feeds streaming 24 hours a day there is never a bad moment to take that romantic, or refreshing after-dinner stroll, without moving away from your screen. You can see amazing views of the beach, the sea, the sunset, and just spy on people passing by. These beach webcams are also accessible from the orange categories bar on the left. Along with the free surf cams or boardwalk sneak peeks, the site offers ancillary information for all cam feeds available, such as addresses and brief informative pieces as to the area that is being viewed.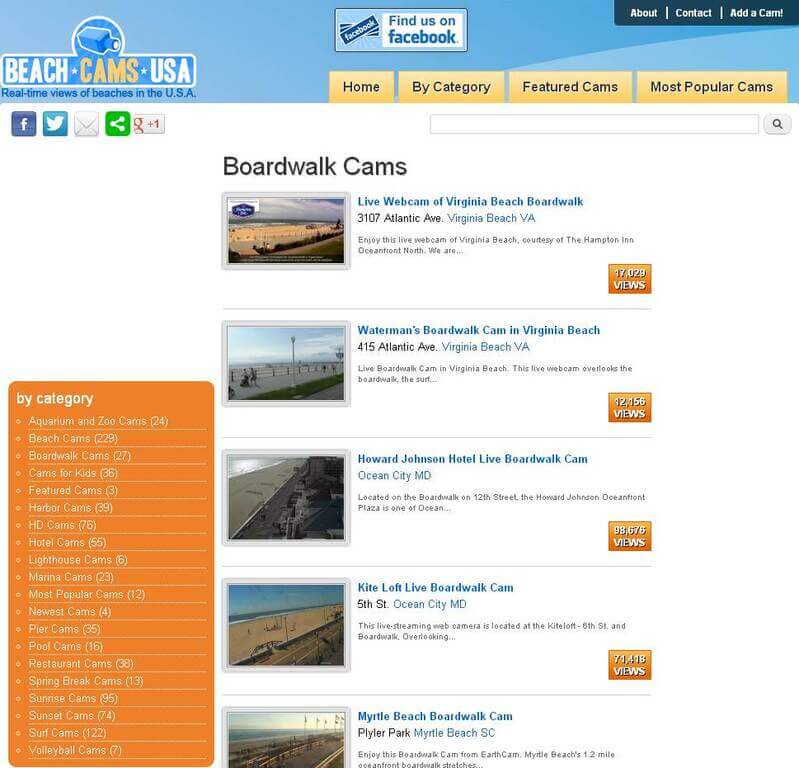 Boardwalk Webcams Category Page
Quality Live Feeds Aggregated from the Best Sources
The live streams are collected from other sources like EarthCam.com but even though these are not cameras placed by BeachCamsUSA themselves, the collection is very impressive and the coverage of beaches in the United States is extensive and highly satisfying.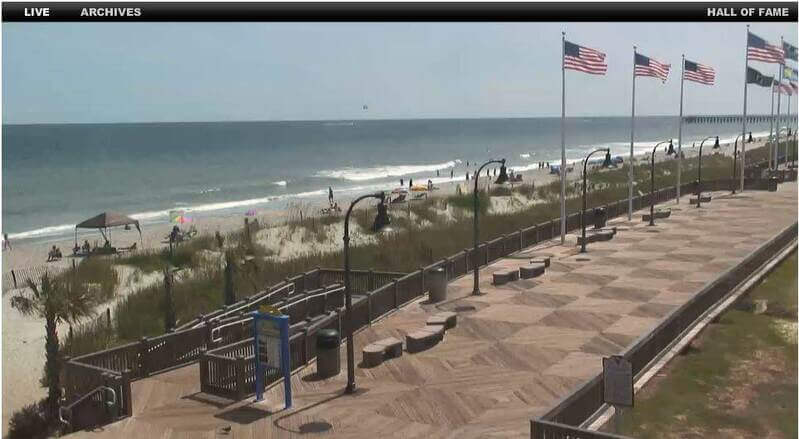 Myrtle Beach Live Cam
The Bottom Line
Well put together, informative and fun, now everybody can wander along Venice beach or to check out the now famous boardwalk at Seaside Heights. Furthermore, there are cool features planned for the near future, such as weather reports, and additional photos and videos of the areas where the webcams are located.